HBO Continues TV's Music Scene Craze With David Fincher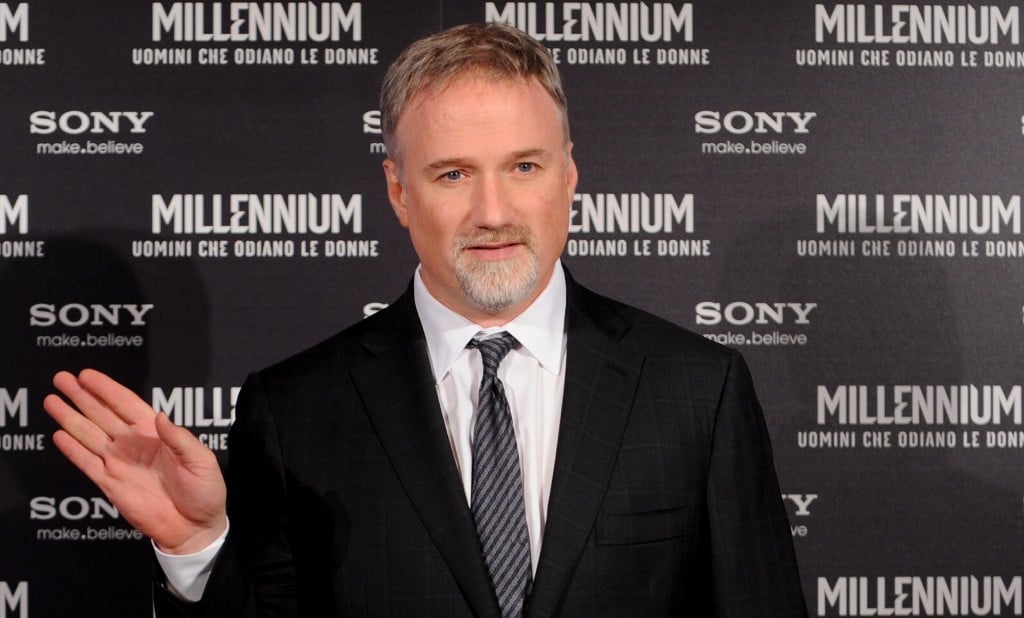 David Fincher is bringing his past experiences as a music video director to the small screen. The Gone Girl director is reportedly working on a half-hour comedy for HBO, tentatively titled Living On Video.
According to Deadline, the project has been in development at the network for months. Set in 1983 Los Angeles, the series will center on Bobby, a wide-eyed college dropout who comes to Hollywood with the dream of directing a sci-fi epic. Instead, he ends up landing a job as a PA for a company making music videos. Living On Video will take a closer look at all of the key players of then-burgeoning music video industry, including directors, record execs, and crew members (many of whom were experimenting with drugs), similar to the way the network's former hit series Entourage examined the modern-day Hollywood film industry.
Fincher is on board to direct the pilot, as well as executive produce the series. The filmmaker should have plenty of ideas to bring to the table. While it may seem hard to believe now, Fincher is actually the man behind some of the most iconic videos of the 1980s, including Madonna's "Vogue" and George Michael's "Freedom! '90."
Deadline reports that Rich Wilkes (xXx) and Bob Stevenson, a friend of Fincher's from his music video days, used the director's experiences to pen the already-completed script. Though HBO hasn't green-lit a pilot for the project as of now, preliminary casting for the potential show is reportedly already underway.
Living On Video is only the latest small-screen project to tackle the inner workings of the music industry. HBO has another similarly themed show in development, from Boardwalk Empire creators Martin Scorsese and Terence Winter. That series, which remains untitled, will reportedly take place in 1970s New York and explore the "drug-and sex-fueled music business as punk and disco were breaking out, all through the eyes of a record executive trying to resurrect his label and find the next new sound." It already has an A-list cast that features Bobby Cannavale, Ray Romano, Olivia Wilde, and Juno Temple.
Other networks have also jumped on the bandwagon. Showtime is prepping Roadies, another rock-and-roll-themed show helmed by Cameron Crowe and starring Christina Hendricks and Luke Wilson. But the music scene craze isn't just limited to premium cable networks. Fox's new show, Empire, is set to premiere in January and stars Terrence Howard as the head of a prominent hip-hop record label who has recently been diagnosed with a debilitating illness and is looking to pass on his legacy to one of his sons. Meanwhile, ABC country music drama Nashville is currently midway through its third season.
We'll have to wait to see if Fincher's show continues the trend and also makes it to series. In the meantime, he has plenty of other projects in the works. Like many other movie directors these days, Fincher is now focusing much of his attention on the small screen. Living On Video is only one of several potential series he has in the works at HBO. He's also reportedly teaming up with author James Ellroy (The Black Dahlia, L.A. Confidential) for Shakedown, a series about the seedy world of 1950s Los Angeles also set up at the network. Next up, he's directing the entire first season of HBO's adaptation of the British drama Utopia, which re-teams him with Gone Girl writer Gillian Flynn and is expected to take up the majority of his 2015 schedule.
More from Entertainment Cheat Sheet:
Want more great content like this? Sign up here to receive the best of Cheat Sheet delivered daily. No spam; just tailored content straight to your inbox.