HBO Max: Watch These Feel Good Movies On the New Streaming Service Now
HBO Max launched on May 27. If you're a new subscriber, you might want to check out their original series like The Not Too Late Show with Elmo, Looney Tunes Cartoons, Legendary or Love Life starring Anna Kendrick. Or, you may be in it for the library of Friends or South Park. If you need a break from binging and want to enjoy a full movie in one sitting, HBO Max has plenty of films available too. Looking through their library, here are some feel good movies you can watch right now if you're an HBO Max subscriber.
'Miss Congeniality' – You know you want to watch this on HBO Max
Sandra Bullock was at her most adorable in this comedy about an undercover cop at a beauty pageant. Gracie Hart (Bullock) bonds with her fellow competitors as she tries to save them from a mad bomber, but it's Gracie's Pygmalion transformation that steals the show. Now Miss Congeality is an HBO Max staple.
RELATED: Sandra Bullock's Southern Home Base is a Dream
'Hairspray' – You can't stop the beat on HBO Max
This musical may be the happiest movie ever made. Even set in the turbulent '60s Tracy Turnblad (Nikki Blonsky) had plenty to sing about, whether it's her new romance with Link Larkin (Zac Efron) or getting her mom Edna (John Travolta) out of the house. HBO Max brings you this message of acceptance, with catchy songs to which you can't help singing along.
'13 Going on 30' – A kid's feel good movie wish
Jennifer Garner stars in this classic comedy about a 13-year-old girl in a 30-year-old woman's body. Jenna (Garner) makes a wish at her 13th birthday party and gets to see what her life is like as a grown-up, but she learns things that make her appreciate being a kid. Plus, the "Thriller" dance and slumber party are contagiously upliting.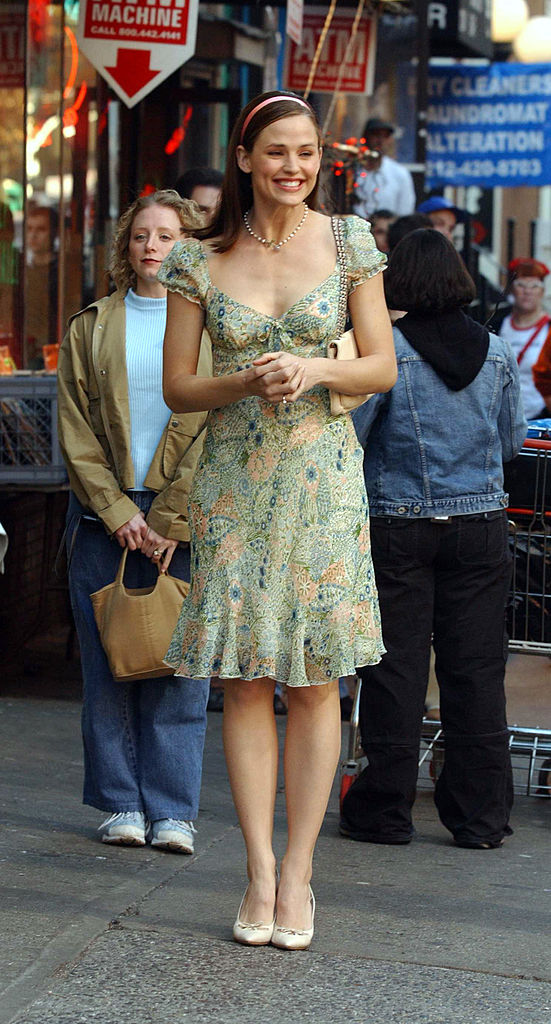 RELATED: Jennifer Garner Doesn't Actually Want Her Own Cooking Show
'Happy Feet' – These penguins do more than march
Well, it's right in the name here. Mumble (voice of Elijah Wood) is trying to find his penguin song. All the penguins sing covers of rock songs like "Tell Me Something Good," "Somebody to Love," "Kiss" and more. Kids and their parents both will find joy in Happy Feet on HBO Max.
'The Shawshank Redemption' – Wait for it on HBO Max
Okay, most of The Shawshank Redemption won't make you feel too good. It is a prison movie after all. However, it is about hope and triumph in the most hopeless conditions, and this movie delivers in the end. 
RELATED: 25 Feel-Good Movies For When You're Feeling Down
'When Harry Met Sally' – The ultimate rom-com on HBO Max
When Harry Met Sally follows Harry (Billy Crystal) and Sally (Meg Ryan) through their relationship. They did not get off to a good start, but then they became friends and eventually romantic. Full of memorable lines and Ryan's public orgasm, When Harry Met Sally is like a warm blanket of a movie. 
'Wizard of Oz' – There's no place like HBO Max
The musical classic is streaming on HBO Max so you can journey to visit the wizard with Dorothy (Judy Garland), and meet her friends along the way. The timeless music and "no place like home" message is a surefire feel good movie. That's why The Wizard of Oz has lasted 90 years.