HBO Takes on Netflix and Leaves Cable in the Dust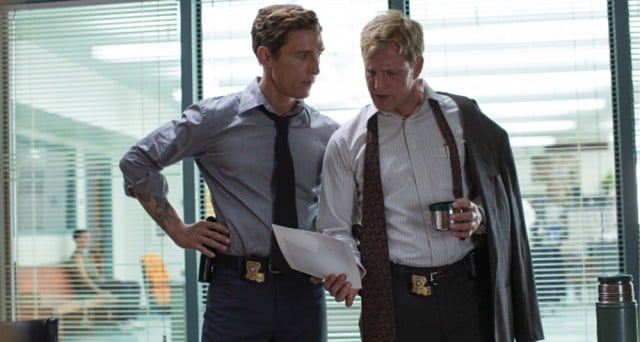 It's the news that cord-cutters have been waiting for. On Wednesday, premium cable network and creator of some of television's most talked-about programming HBO announced that in 2015, it will begin offering an online streaming service with access to its shows without the need for a cable subscription. This disrupts HBO's long partnership with cable providers, companies that have been clinging to HBO as one of the final reasons that subscribers would pay for traditional cable as the TV market is taken over by online streaming services like Netflix and Amazon's Prime Instant Video.
At HBO parent company Time Warner's investment meeting, HBO Chief Executive Richard Plepler said that the measure would allow the company to go after the 10 million broadband-only homes in the U.S., a figure that's expected to continue growing as more people ditch traditional cable. "That is a large and growing opportunity that should no longer be left untapped. It is time to remove all barriers to those who want HBO. So, in 2015, we will launch a stand-alone, over-the-top, HBO service in the United States. We will work with our current partners. And, we will explore models with our new partners. All in, there are 80 million homes that do not have HBO and we will use all means at our disposal to go after them," Plepler said, per a press release.
HBO has already been offering the online service HBO Go, which makes its content available online and via mobile, but can only be accessed by people with a cable subscription to HBO. For now it's not certain if the online-only service will have all the same content as HBO Go, nor has HBO said how much the service will cost. If the service is expensive or if it limits access to shows — either delaying the ability to see new episodes of hits like Game of Thrones or True Detective or not providing the extensive back catalog of HBO classics like Six Feet Under or The Sopranos — then consumers might not bite.
If the service does look like HBO Go, it will make those who use the Internet for their TV very happy to have access to the newest episodes of shows people can't stop talking about, as well as binge-worthy stuff from the archives. Password sharing has been a common practice with HBO Go as well as Netflix, and so cord-cutters could get their HBO fix by mooching off someone else's account. Perhaps HBO is hoping that the availability of an Internet-only plan will encourage those people to get their own accounts instead.
The move will put HBO in direct competition with online streaming dominator Netflix, which perfected the online streaming model and then began creating its own critically acclaimed original content to further entice people away from cable. From the consumer's point of view, traditional cable looks pretty bad in comparison to Netflix from almost every angle, from price to annoying commercial breaks to the ability to choose what to watch when. HBO's litany of hit shows is one of the only things Netflix doesn't have over cable. Now HBO is taking cable out of the mix completely and choosing to compete with Netflix directly.
As more people choose to cut the cord or sever their cable connections in favor of just broadband Internet, the TV landscape is going to have to learn to adapt. There's little reason why someone wouldn't stop paying huge fees for premium cable in favor of Internet and a streaming service like Netflix for less than $10 a month. That even leaves enough extra cash left over to perhaps subscribe to more than one streaming option, and HBO's will probably quickly become as popular as its shows.
Follow Jacqueline on Twitter @Jacqui_WSCS
More from Entertainment Cheat Sheet:
Want more great content like this? Sign up here to receive the best of Cheat Sheet delivered daily. No spam; just tailored content straight to your inbox.