HBO's New Show May be a Hit with 'Boardwalk Empire' Team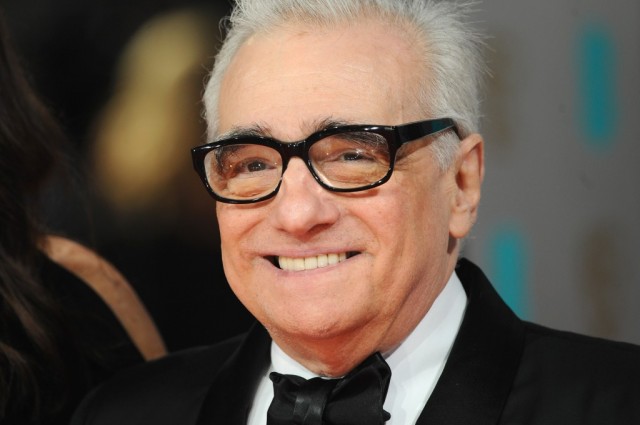 Boardwalk Empire may have come to an end, but HBO isn't parting ways with creators Martin Scorsese and Terence Winter just yet. The premium cable network has just picked up the duo's new rock and roll-themed drama series.
According to Deadline, the still-untitled show will take place in 1970s New York. The series will "explore the drug- and sex-fueled music business as punk and disco were breaking out, all through the eyes of a record executive trying to resurrect his label and find the next new sound." Winter co-wrote the script alongside Breaking Bad's George Mastras. He will also act as the showrunner and co-executive producer with Mastras. Meanwhile, Scorsese will serve as executive producer and is expected to direct the pilot episode, as he did for Boardwalk. Rolling Stones frontman Mick Jagger — who has collaborated with Scorsese several times in the past, including on the 2008 concert film Shine a Light — will use his decades of music experience to serve as a co-executive producer.
Any project from a group of talent including Scorcese and Winter is worth noting, as any Boardwalk Empire fan will tell you. But what makes this particular developing series stand out even more? Aside from the notable creative forces behind it, the drama will also boast some major star power. The show's strong A-list ensemble cast will be led by another Boardwalk Empire vet, Bobby Cannavale, and Olivia Wilde. Ray Romano, Juno Temple, Andrew "Dice" Clay, Ato Essandoh, Max Casella, James Jagger, Jack Quaid, Birgitte Sorenson, P.J. Byrne, J.C.MacKenzie, Bo Dietel, Armen Gary, Robert Funaro and Joe Caniano will also co-star.
Per the just-released character details, Cannavale will take on the main role of Richie Finestra, the founder and president of a top-tier record label (called American Century Records) with a great ear for discovering talent, who undergoes a crisis of character when confronted with a life-altering decision. In her first major TV role since House, Wilde will play Richie's wife, Devon, a former actress/model who once lived a Bohemian life in 1960s New York. Her character ends up re-immersing herself in her former lifestyle after Richie's crisis begins to put a strain on the family.
As for some of the notable supporting characters, Romano takes on the unexpected role of Zak Yankovich, one of Richie's partners. As the tough and savvy Head of Promotions of American Century, Yankovich has decades of experience behind him, dating back to the dark, mob-infested days of the recording business. Meanwhile, Temple (Sin City: A Dame to Kill For) will play Jamie Vine, an ambitious assistant in the A&R Department of American Century who uses her abilities to manipulate people and blend into the subcultures of the New York music underground in an effort to get ahead at the label.
While the new rock drama differs greatly from Boardwalk Empire in terms of subject matter, it's hard not to recall the recently concluded series, given that so many of its key players are involved in both. Hopefully, Scorcese and Winter will be able to recreate some of the the magic they brought to Boardwalk, with another incredible cast and the same acclaimed network behind it.
The series is the latest of HBO's growing slate of original hourlong fare that also includes Game of Thrones, True Detective, The Leftovers, the upcoming Utopia, and the recently added Westworld adaptation. It's also only the newest in a roster of music-themed dramas, including ABC's Nashville, Fox's upcoming hip-hop series Empire, and Starz' period jazz drama Storyville, which was recently put into development. Scorcese and Winter's new show is expected to film in New York, but no premiere date has been set just yet.
More from Entertainment Cheat Sheet: