The Heartbreaking Reason Britney Spears Won't See Her Kids on Christmas Day
Any '90s kid knows that of all things pop music, Britney Spears is it. Though her success reigned for years, her personal life eventually took ahold, prompting Spears to break herself apart from the pressures of the industry.
At that time, she found love with a backup dancer, Kevin Federline, with whom she had two boys. Then, things got even more complicated after Spears and Federline split. Here's why the "Toxic" singer won't see her boys on Christmas Day.
Britney Spears and Kevin Federline were married for three years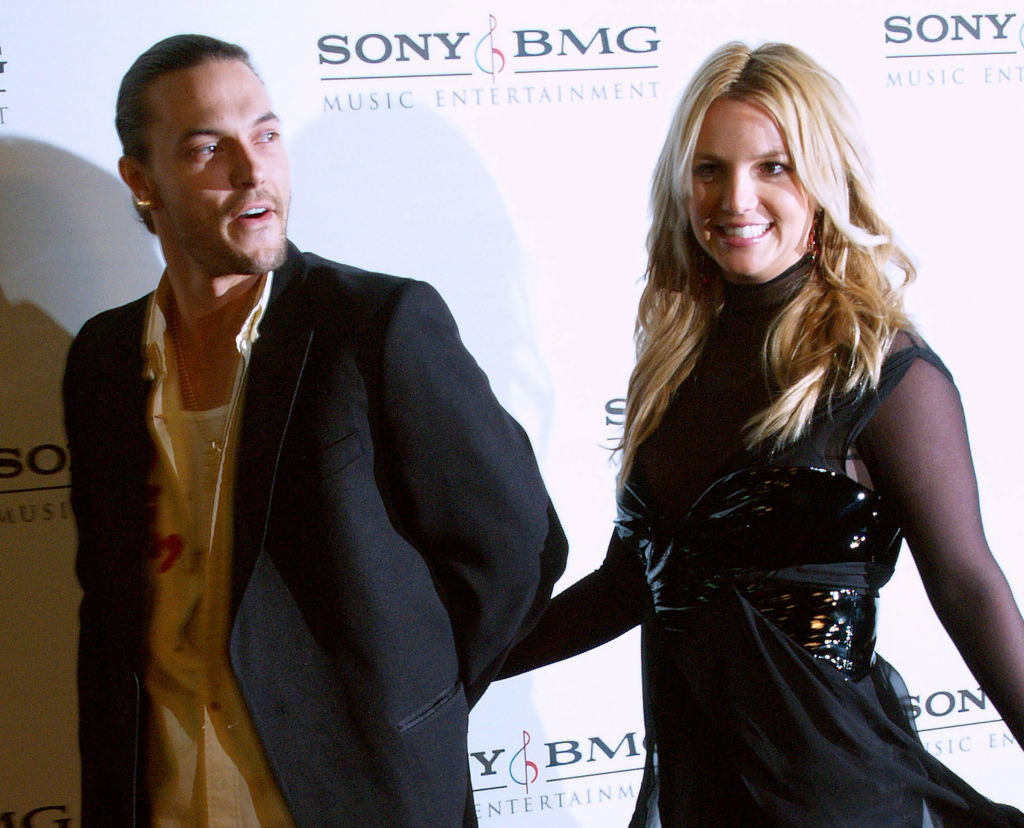 Britney Spears and Kevin Federline were a match made in dance heaven when the frontwoman and backup dancer for Justin Timberlake became an item. Federline already had two children with Moesha star, Shar Jackson, and Spears was only weeks out of her wild 55-hour marriage to a childhood friend, Jason Alexander.
Fast forward to Spears inviting Federline on her "Onyx Hotel Tour" and the two were destined to end up together, for at least a short while. They married in 2004 and welcomed sons, Sean and Jayden.
Three years and a lot of drama later, Spears and Federline divorced and agreed to joint custody.
"I think she's okay with the terms," Spears' divorce attorney, Laura Wasser, said afterward. "I think both of them would prefer to have more custody, and that can be worked out down the line."
Federline received a reported $20,000 a month in child support but just last year requested more.
In the time since, Federline married Victoria Prince in 2013 and had two more children, Peyton Mari and Jordan Kay.
Meanwhile, Spears has been dating Sam Asghari. Sources say she and Federline aren't exactly friends.
"Britney does not have much of a relationship with Kevin other than everyday co-parenting stuff," a source told Us Weekly. "They're cordial but don't do very much as a family."
The source continued, "Preston and Jayden are either with their mom or dad, very rarely both parents."
Spears has undergone a lot
It's hard to forget about Spears' 2007 public meltdown in which she entered a tattoo shop with a shaved head. Days later, she smashed a paparazzo's car with an umbrella. It was a tough time for the singer.
Soon after, having previously stating her "habitual, frequent and continuous use of controlled substances and alcohol," a judge granted Federline custody of their kids. Spears would have monitored visitation while enduring multiple trips to rehab. She was hospitalized in 2008 and gave her father and attorneys control over finances and medical decisions.
Now that all of that is more than 10 years in the past, Spears and Federline should be OK now, right? Unfortunately, not completely. In August, Federline filed a restraining order against Spears' father, Jamie, after a physical altercation allegedly occurred between Federline's son Sean and Jamie.
Spears removed her boys from the situation.
Federline attorney Mark Vincent Kaplan told E! News, "It was important to Kevin that regardless of this event that the kids still had continuing and meaningful contact with their mother. Britney exercised appropriate parental conduct removing her children from a dangerous situation."
That incident led to Jamie's temporary relief of his conservatorship duties as well as changes in Spears and Federline's custody arrangement.
Why won't Spears see her boys on Christmas Day?
The incident with Spears' father prompted Federline to file for a custody update from a 50/50 split to Federline with around 70 percent of custody and Spears with around 30 percent.
That also means that due to the orders, Spears' time with the boys will fall on Christmas Eve, Dec. 24. Federline will have them the remainder of the week, much like a lot of separated parents' visitation orders.
Kaplan told Entertainment Tonight, "Kevin is always happy that [Britney] can see the boys on holidays if it falls in line with her custodial time. [Kevin] has no plans on preventing her from doing so."
While Spears won't have access to her kids on Christmas Day, we're sure she'll make the most of her time on Christmas Eve in the most Britney way possible.