The Heartbreaking Reason Prince Harry's Priority Is to Protect His Family
Prince Harry has had enough of the media scrutiny, as was more than evident in the emotional statement he released when he and Meghan Markle announced their legal action against a tabloid recently. In the documentary that follows the Sussexes' royal tour of Africa, he again reiterates that he "won't be bullied" by the press.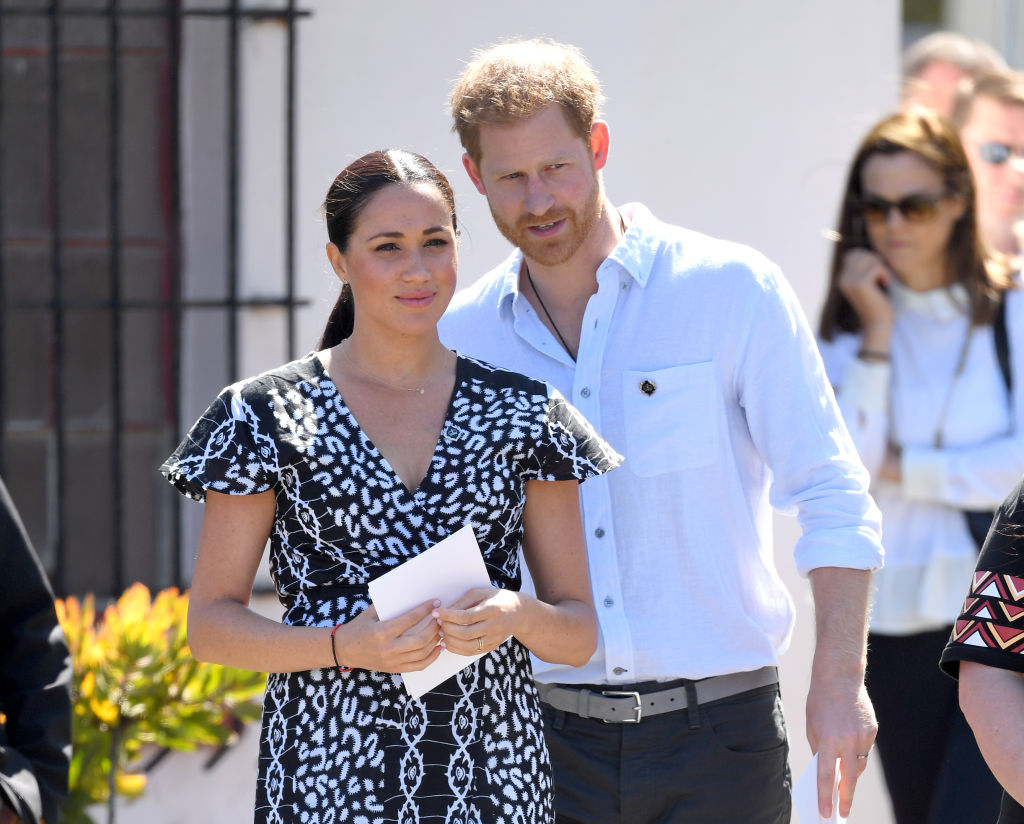 Prince Harry explained why he has to protect his family
While the ITV documentary, Harry and Meghan: An African Journey, looked at the engagements along their tour, it also covered some of what Prince Harry and Markle have suffered through by being in the spotlight.
When speaking with interviewer Tom Bradby, Harry remarked how serious he is about his fight against the media, noting, "My mum clearly taught me a certain set of values of which I always try and uphold, despite the role and the job… I think I will always protect my family, and now I have a family to protect."
Prince Harry continued: "Everything that she went through and what happened to her is incredibly raw every single day, and that is not being me being paranoid. That's just me not wanting a repeat of the past."
"If anybody else knew what I knew, be it a father or be it a husband, be it anyone," he added, "you would probably be doing exactly what I am doing as well."
Prince Harry shared the state of his mental health
The interviews in the documentary gave Prince Harry and Markle the opportunity to share the incredible pressure they feel from the constant scrutiny of their lives.
Prince Harry remarked that his mental health needs "constant management," sharing: "I thought I was out of the woods and then suddenly it all came back, and this is something that I have to manage."
"Part of this job, and part of any job, like everybody, means putting on a brave face and turning a cheek to a lot of the stuff, but again, for me and for my wife, of course there is a lot of stuff that hurts, especially when the majority of it is untrue," he explained.
Prince Harry continued: "But all we need to do is focus on being real, and focus on being the people that we are, and standing up for what we believe in. I will not be bullied into playing a game that killed my mum."
Markle thought the media would be "fair"
Markle shared that her friends had warned her not to marry Prince Harry because of the way the British tabloids would treat her and she admitted she was naive about it.
The duchess noted, "I never thought that this would be easy, but I thought it would be fair, and that is the part that is really hard to reconcile."
She explained: "When people are saying things that are just untrue and they have been told they are untrue, but they are allowed to still say them, I don't know anybody in the world that would feel like that is OK, and that is different from just scrutiny."