Heidi Klum and Tim Gunn Tease Their New Show, 'Making the Cut' After Leaving 'Project Runway'
Project Runway fans were shocked to find out Heidi Klum and Tim Gunn left the show. The good news is that they are working together on a new show called Making the Cut.
They are now back to tease it. Find out how the show is similar and different from their old one and more.
Heidi Klum and Tim Gunn left Project Runway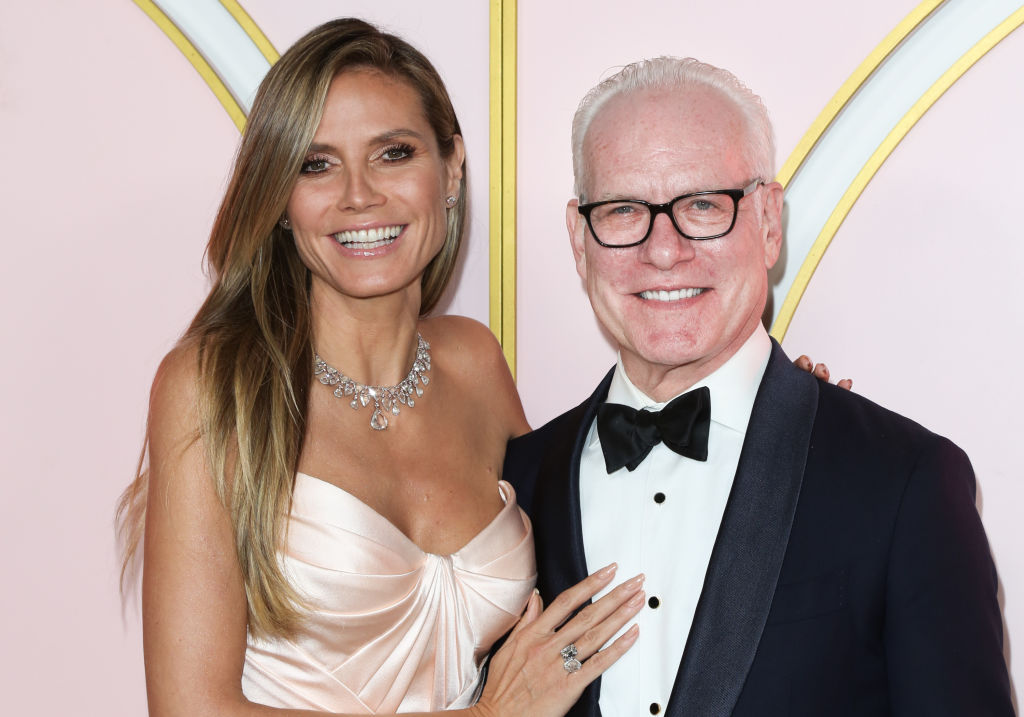 The two stars revealed they were leaving Project Runway after 16 seasons. Gunn revealed that the show switching networks gave them an opportunity.
"When [Project Runway] was moving to another network, it was an opportunity to take stock and to ask ourselves, 'What do we want to do?'" he explained to Entertainment Tonight. "I will say this: We weren't looking for another opportunity as much as we were taking stock. Then Amazon quite literally popped up and said, 'Would you two be interested in having a conversation?'"
They have since been replaced with Karlie Kloss and Christian Siriano. Now they are ready to reveal details about their new show, which they are executive producing.
Making the Cut will have brands competing to get $1 million invested in their company
Project Runway had designers compete to get $100,000 to launch their line. Making the Cut will give winning entrepreneurs and designers $1 million to invest in their brand. The new Amazon show will also make some of the clothes available for purchase on Amazon throughout the show, according to Entertainment Tonight.
There will be many guest judges including Naomi Campbell, Nicole Richie, former EIC of Vogue Paris Carine Roitfeld and designer Joseph Altuzarra. The show will air in 2020 and will start with 12 contenders.
Klum shared a video of them filming in Pairs
It looks like the hosts are back to filming. Klum posted a video of them walking down a runway holding hands. She captioned it with "@timgunn and I are so excited to to be filming our new @amazonprimevideo show #MakingTheCut in Paris! #comingsoon#dreambig#amazon."
This show won't just be Klum's return to television after Project Runway. She also was replaced along with Mel B as a judge on America's Got Talent. A reason for the casting change was given with the announcement that Gabrielle Union and Julianne Hough will replace them.
"One of the many secrets to the success and longevity of America's Got Talent is its fearless drive to reinvent itself," Meredith Ahr, President of Alternative and Reality Group at NBC Entertainment said according to Deadline. "The next evolution of the format brings in fresh expert eyes to join Simon and Howie on the panel."
Klum tweeted thanking people for her time on the show. "I wanted to say THANK YOU and how amazing the past 6 years have been while working on @AGT … I love my fellow judges, our hosts & AMAZING CREW … It's been such an incredible experience and I will miss ALL OF YOU very much! I will be watching and voting from home!"
Fans still have to wait for some time in 2020 to watch the new show. Perhaps Klum will show some more behind-the-scenes clips before that.