Here Is Everyone Corey Feldman Has Accused of Sexual Abuse in Hollywood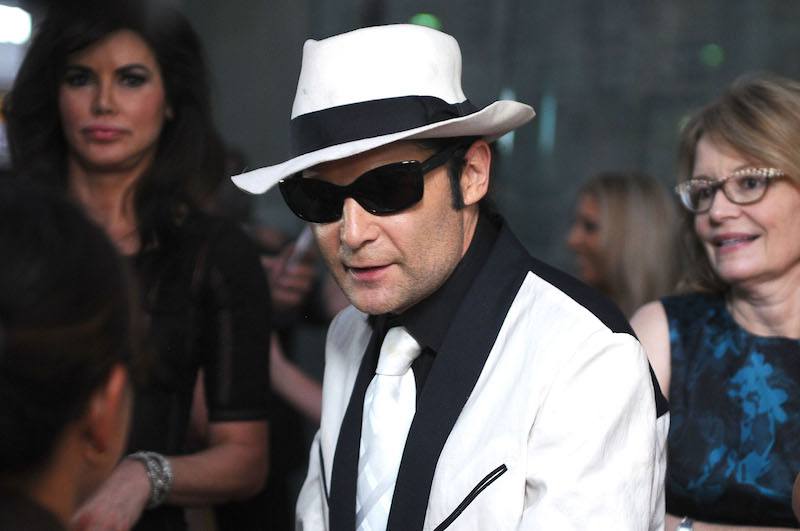 On the heels of the sexual misconduct allegations made against Harvey Weinstein and many other powerful men in Hollywood, child actor-turned-singer Corey Feldman said he's on a mission to end pedophilia within the industry.
The Stand By Me star has spoken about this subject in the past. In a 2011 interview on ABC, he claimed, "The No. 1 problem in Hollywood was, and is, and always will be pedophilia." Feldman also alleged in his 2013 book, Coreyography, that he and his frequent co-star and pal, the late Corey Haim, were victims of sexual abuse and "passed around" to child predators.
At the time he said he wasn't able to name names, but that's changed now and he has come forward to say exactly who those alleged abusers were. Here's who he named and what he's doing to try to expose other abusers. 
He wants to release a film about pedophilia in Hollywood
https://www.youtube.com/watch?v=x8yhyvOGFRc
In October 2017, Feldman released a video to announce his "Truth Campaign." The Lost Boys star is trying to raise $10 million to fund a film project to shed light on Hollywood's alleged "pedophile ring."
I told everybody a few days ago that I had a plan to hopefully bring to light what is happening in the world of entertainment as far as perverts and pedophiles and all the topics we've been discussing. Right off the bat I can name six names, one of them who's still very powerful today. And a story that links all the way up to a studio. It connects pedophilia to one of the major studios.
So far, Feldman has raised more than $235,000 and has over 5,000 backers.
Next: Feldman publicly names some of his alleged abusers.
He named his alleged abusers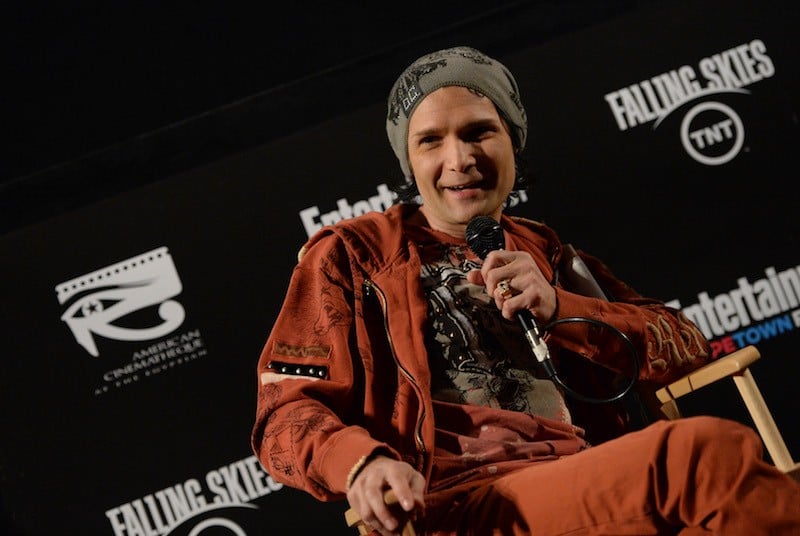 On The Dr. Oz Show Feldman publicly named two of the men he says sexually abused him as a child. In early November 2017, he appeared on the program and accused '80s actor Jon Grissom of molesting him on multiple occasions. Feldman went on to explain that Grissom is who he was referring to in his memoir, but for legal reasons could not use his name and instead used the pseudonym Ron Crimson. The revelation prompted an on-air call to the LAPD's Elite Special Assault Section. The actor has since given statements to the department.
Feldman sat down with Dr. Oz again on Nov. 13 and claimed that Alphy Hoffman was another man who sexually abused him when he was 14 years old. Hoffman ran Alphy's Soda Pop Club in the 1980s, which hosted parties for child stars of that time. Dr. Oz spoke to others who attended those parties, and they backed up Feldman's claim.
Page Six noted that the actor also previously named another one of his abusers as former child talent manager and convicted sex offender Marty Weiss.
Next: One of Feldman's well-known co-stars speak out in support.
Sean Astin speaks out in support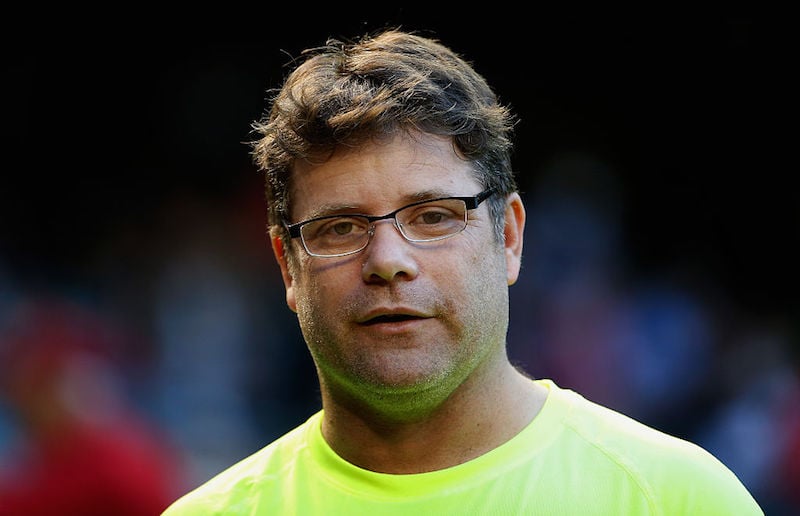 Stranger Things 2 actor Sean Astin has spoken out in support of Feldman after the sexual abuse claims and said he wishes he knew what was going on back then. Astin posted an essay on TwitLonger, saying that in 1985 he knew something was going with his Goonies co-star, but he didn't know exactly what and regrets that.
"I deeply regret not knowing more," Astin wrote in the statement. "I'm disappointed in myself that I didn't know enough or do enough to help Corey or any kid who was in my orbit that was abused in any way."
Next: A shocking claim against Charlie Sheen.
Feldman's rep comments on Charlie Sheen rape allegations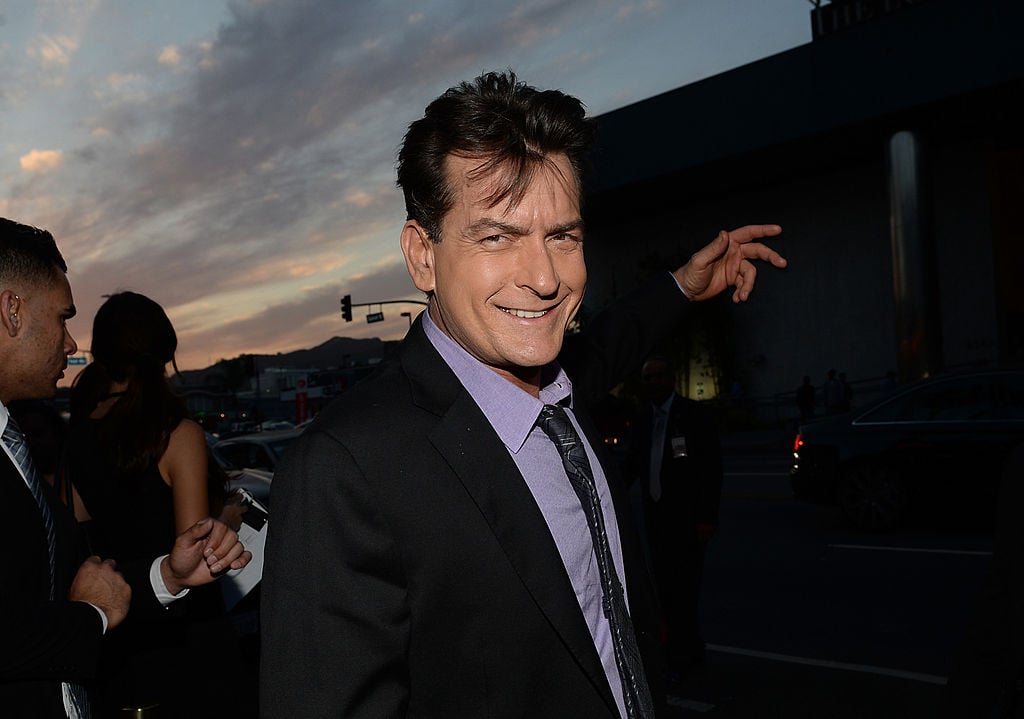 Just a few days after Feldman named two of his alleged abusers, another sexual abuse claim against a major Hollywood player surfaced. The allegation involved Haim and Charlie Sheen. The shocking claim was made to the National Enquirer by Haim's friend, Dominick Brascia, who said that Haim told him he had sex with Sheen when he was 13 and the latter was 20, while they were filming the movie Lucas together.
In his book, Feldman wrote that Haim experienced a sexual incident with an adult male while working on that film. Feldman also said in the past that he is "not a huge fan" of Sheen because of "the way that he's affected other people that I know." When asked for comment on the National Enquirer story, Feldman's rep said that "Corey can only speak about his own experiences" and anything he was told by others is "merely hearsay."
Sheen has denied the allegation that he sexually assaulted Haim. In addition, the late actor's mother claimed another man, not Sheen, raped her son.
Next: Feldman now knows why Matt Lauer's interview was so hostile.
Matt Lauer's interview with Feldman makes more sense now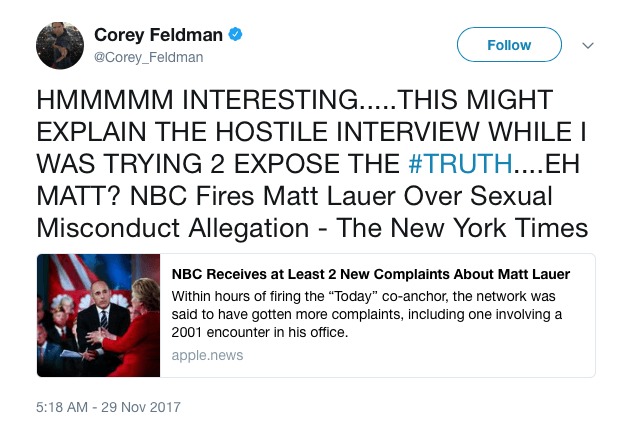 Feldman had a hostile interview with Lauer shortly before it was revealed the former Today star conducted inappropriate sexual behaviors of his own. On the Dr. Oz Show, Feldman explained how he was surprised by Lauer's line of questioning.
When I sat down with Matt, it was like I was being grilled. So much so that at one point he said to me, 'We've been down this road, Corey,' … I was really blown away. I was taken aback. Where do you get the audacity to come at me?

So when this came out that he himself was a predator, it made perfect sense to me. He is the problem. Not him, but he epitomizes the problem. The way he behaved is a perfect example of the hierarchy and the mental abuse, the shaming, the power play of 'I'm bigger than you' … that's what this is about. And that's exactly how these predators get over on these victims.
Next: Feldman shares his thoughts on Kevin Spacey.
His thoughts on the Kevin Spacey allegations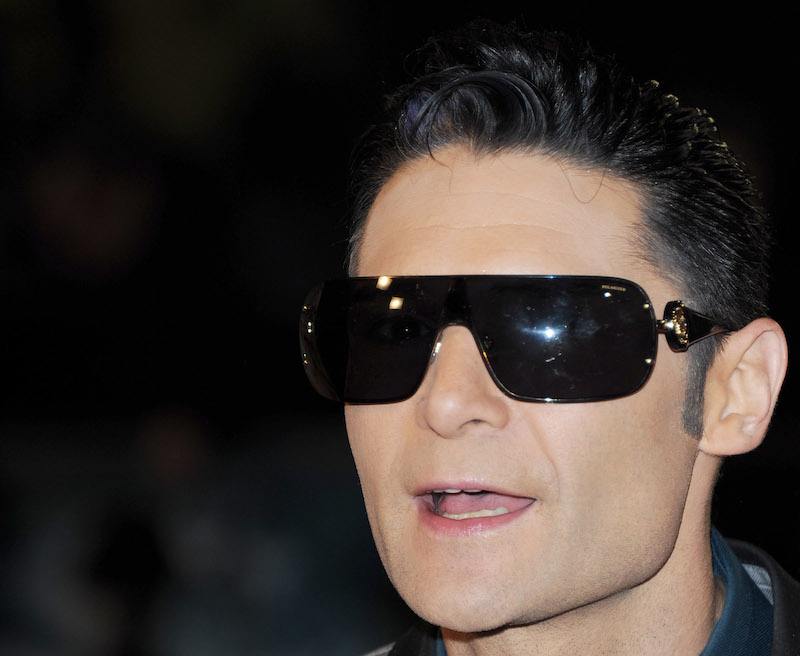 As for the allegations of sexual misconduct with a minor that several people have recently made against Hollywood star Kevin Spacey, Feldman offered his thoughts on that.
"I think it's disgusting if it's true," he said in an interview with HLN.
Next: Feldman now lives in fear and still hasn't gone public with a big sexual predator.
He says he's living in fear
AN OPEN LETTER 2 MY FRIENDS IN HOLLYWOOD & BEYOND…

Read: https://t.co/PiQJtBvF6M

— Corey Feldman (@Corey_Feldman) November 8, 2017
During that same interview with Carol Costello, Feldman said that he is now "living in fear" after speaking to the police. "I'd love to give you something juicy, but my nerves are shot," he told Costello. "I'm living in fear, not a good place to be."
He also said that there is one very powerful person in Hollywood whose name he has not gone public with as a sexual predator because that is the person he fears some type of retaliation from.
Next: The LAPD is not currently investigating.
LAPD is not currently investigating the case
MAYBE NOW U WILL #BELIEVE ME WHEN I SAY I NEED 2 DO IT MY WAY: LAPD Not Investigating Corey Feldman's Abuse Claims https://t.co/XmdD0M2MBH

— Corey Feldman (@Corey_Feldman) November 9, 2017
On Nov. 9, 2017, the LAPD announced that the actor's sexual abuse claims are not being investigated due to the statute of limitations having expired.
"In this case of Corey Feldman, according to California law the alleged occurrence is out of statute and Robbery/Homicide have no avenues to pursue the case," a law enforcement official said.
Next: Why has Feldman been so quiet about the Haim and Sheen allegations?
Feldman promised to stay out of the Haim and Sheen allegations
https://www.youtube.com/watch?v=cmjZGrPMAf8
Why has Feldman been so quiet about the Haim and Sheen allegations? TMZ recently caught up to Feldman on a night out when he stopped to talk with fans.
Feldman explained he promised Haim's mother "he'd stay out of it" and "I'm doing my best to keep that honored."
Next: Feldman's allegations may just be the tip of the iceberg.
Feldman isn't the only former child actor to come out with allegations of sexual abuse
Feldman's claim that there is a widespread problem of pedophilia in Hollywood is, unfortunately, backed up by other former child actors. Some of these victimized actors shared their stories in An Open Secret,  an Amy Berg-directed documentary about child sexual abuse in the film industry.
According to The Hollywood Reporter, soon after the sexual misconduct allegations against Harvey Weinstein were made public, producer Gabe Hoffman shared An Open Secret on Vimeo for free viewing, in order to "celebrate the brave women who have exposed Harvey."
Feldman says he was attacked due to allegations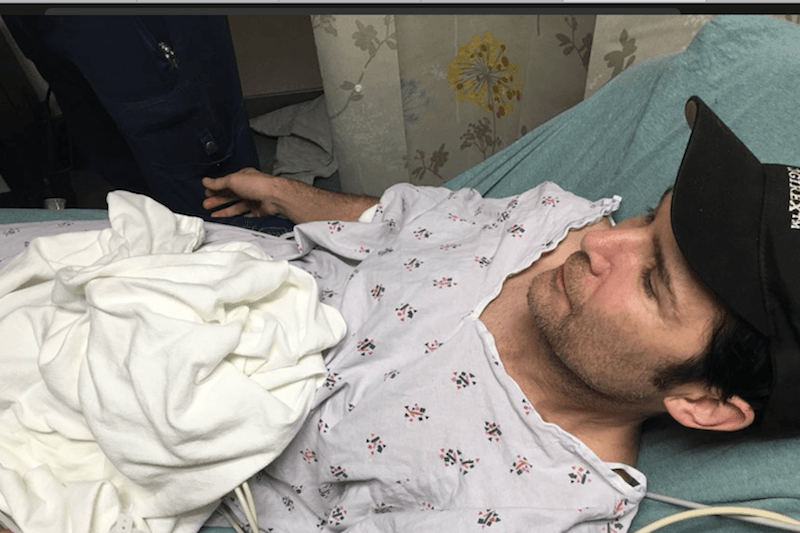 In March 2018, Feldman took to Twitter to reveal that he was attacked in an incident he called "an attempted murder."  In a follow-up tweet, the actor said that he believes the attack is a result of his sexual abuse allegations.
He also claimed the LAPD was investigating his case as an attempted homicide, although the LAPD told Fox News they were not aware of an investigation at this time.
Follow Michelle Kapusta on Twitter @philamichelle.
Additional reporting by Eric McWhinnie.
Check out The Cheat Sheet on Facebook!