Here's a First Look at Kim Kardashian and Kanye West's New Life in Wyoming
Did you hear? Kim Kardashian and Kanye West are reportedly preparing to start a new life in Wyoming. They've allegedly found the perfect home and have even begun to make accommodations for their four kids: North, Saint, Chicago, and Psalm.
While they haven't directly said much about their apparent move, it appears that the famous couple has already started to settle in and get familiar with the place. The KKW Beauty mogul recently shared a couple of photos of her family hanging out in Wyoming, and let's just say it seems a lot different from their glitzy life in California.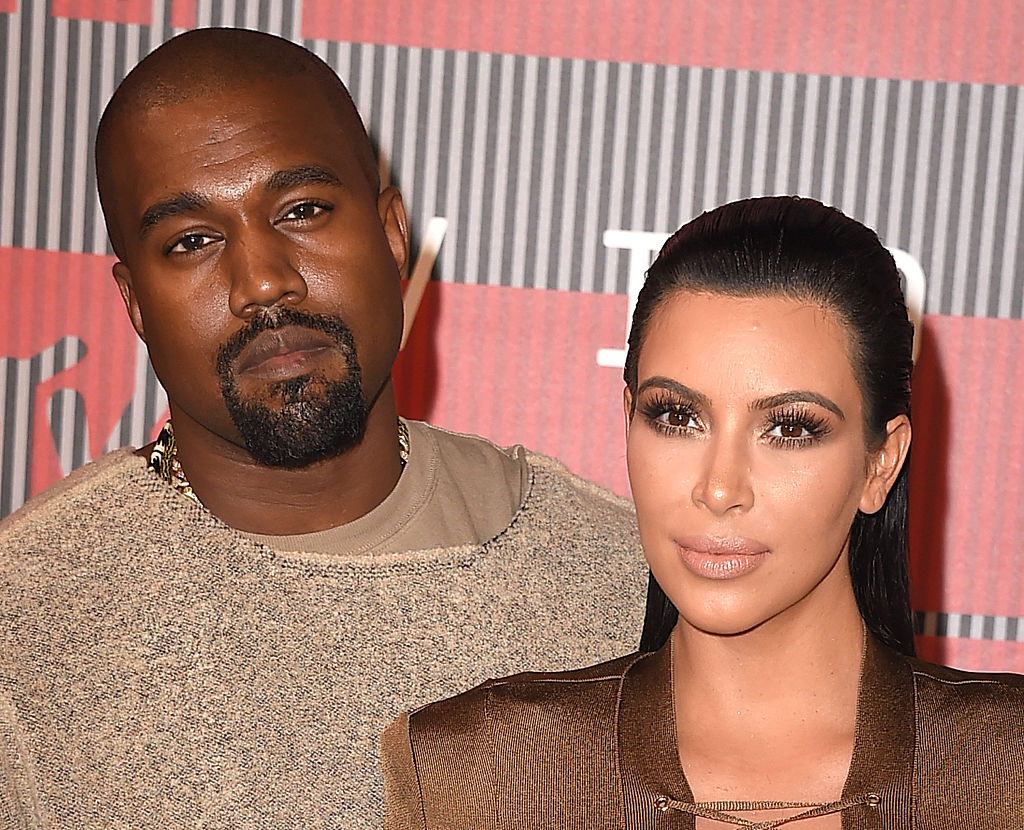 Kim and Kanye have a nice home in Wyoming
A source confirmed to People magazine on Sept. 9 that the "Runaway" rapper had recently purchased a ranch in Cody, Wyoming. The property, which is called Monster Lake Ranch, is just a short drive away from the world-famous tourist attraction, Yellowstone National Park.
"Kanye West has been in Cody, Wyoming for a few weeks now," the source said. "He bought a ranch and is touring local elementary schools."
"It's a massive property with panoramic views of the surrounding Rocky Mountains and comes in at just over 4,500 acres," People reported.
According to TMZ, the ranch has eight lodging units, a restaurant, an event center, a space for meetings, and two freshwater lakes, where "monster trout" reside.
Why they reportedly decided to move to Wyoming
It seems like a random location for such big celebrities, right? Well, Kim and Kanye have made it more than clear that they're ready for more privacy. The reality star has also suggested that she wants to live in a quieter place so that she can really zero in on her law career.
But that doesn't mean that they're leaving Calabasas for good. Kim told Vogue Arabia for its September issue that while she hopes to relocate to Wyoming within the next 10 years, she intends to travel back to her native California.
"I see us living on a ranch in Wyoming, occasionally going to Palm Springs and our home in Los Angeles — and becoming a lawyer," she told Kanye, who conducted the interview.
Kim's photos of her family in Wyoming are… interesting
On Sept. 17, Kim shared an Instagram photo of her family sitting outside and enjoying a dinner that might have been cooked in a nearby fire. (And yes, we're still talking about the Kim Kardashian West.)
Wyoming's breathtaking landscape views and rugged mountains are on full display in the photo. Oh, and get a load of the sunset:
In another photo posted on Sept. 14, Kim is showing taking her daughters, North and Chicago, out for a horse ride. It appears that there's nothing but flat, treeless stretches of land for miles. There seemingly aren't even any houses around.
Obviously, they weren't kidding about having privacy, huh?
So, as you can see, it looks a lot different from California, which is usually sunny and runs on all things glamorous. But, if they like it, we love it.