Here's Everything Fans Can Expect To See During Ariana Grande's 'Sweetener' Tour
The wait for Ariana Grande's Sweetener World Tour is finally over.
March 18 is the day that kick off the forty-two city tour in North America then Grande is jetting overseas to continue the leg of her tour.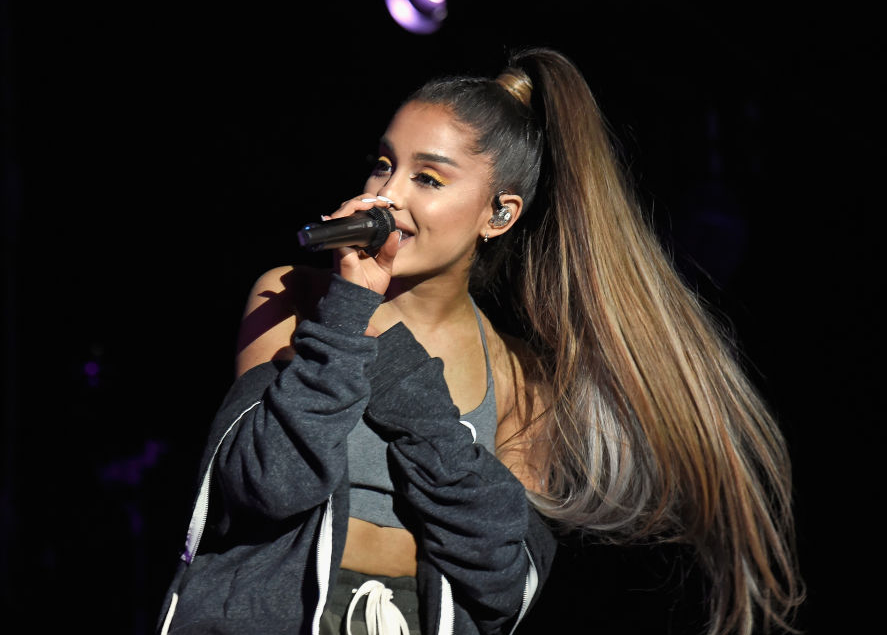 The singer has been careful not to share too many teasers from her show but many fans have gotten sneak peeks at how hard Grande is working to make sure each show is perfect.
So what exactly can fans expect to see during Ariana Grande's Sweetener World Tour?
Amazing, eye-catching visuals
One of the main things every concert goer can expect from this tour are the absolutely stunning visuals.
Ariana Grande has already revealed she is working alongside her friend and video director, Hannah Lux Davis, to bring fans a ton of different visuals for songs such "7 Rings," "break up with your girlfriend, i'm bored," and "thank u, next."
The opening acts are well-known artists
Not only is Ariana Grande ready to take the stage once again, but the singer is excited for fans to see some of music's biggest names open up for her.
The first ones to hit the stage will be the singer's very own producing team Social House. The group is comprised of L.A.-based musicians, Michael "Mikey" Foster and Charles "Scootie" Anderson, who co-produced "7 Rings" and "thank u, next." Social House has a few hits of their own that will definitely get the crowds pumped.
Also to hit the stage will be former Fifth Harmony member, Normani, who will most likely showcase her hits such as "Love Lies," "Dancing with a Stranger," "Waves," and even debut a few new songs.
The last artist joining Ariana Grande on tour is England's own Ella Mai, who is set to open up for the singer during the leg of her tour in Europe.
Clear bags galore
With this being the first time Ariana Grande is touring since the tragic attack in Manchester, the singer has urged everyone attending her shows to purchase clear bags.
Grande announced that only clear bags will be permitted into the venues as a safety precaution, "so everything can go as smoothly and safely as possible." 
Clear tote bags, fanny packs, cross body bags, and wristlets are being sold on Ariana Grande's website for super reasonable prices.
They're also super cute so every Arianator out there will definitely be looking fashionable.
On stage performances could look very familiar
We all known Ariana Grande will absolutely SLAY every single one of her performances and fans can definitely expect to see a very similar set up when it comes to one of her songs.
Just recently, Grande shared a rehearsal photo of herself and her dancers joined hands while sitting side-by-side at a long table.
Many fans might remember seeing the exact same set-up when Grande performed her hit song "God Is A Woman" at the 2018 Video Music Awards.
It looks like Ariana Grande is bringing a crowd favorite back to the stage!
Ariana performing a few throwbacks
Not only is Ariana Grande set to perform a majority of her songs off of her two most recent albums, it has been revealed a few of the singer's older songs have also been added to the set list.
Recently, the singer teased that a song or two from her beloved albums, My Everything and Yours Truly, will be performed.
One fan asked if Grande's song "Only 1" was going to be one of the songs, and we now have confirmation that it definitely will be!
Even though we absolutely love every single song from Grande's most recent albums, there's nothing like a a few throwbacks to really up the ante!