Here's Everything John Goodman Fans Love About His Response to the Latest Roseanne Details
It has been quite a roller coaster ride for actress Roseanne Barr and the cast of ABC's now-canceled, Rosanne. After a whirlwind reboot that boasted some of the highest ratings that ABC has ever seen, the beloved series was granted a second season. The show's writers were just getting back to work when everything came to a screeching halt. In May 2018, Barr hopped on Twitter, and in a racist rant, she compared former Obama Senior Advisor, Valerie Jarrett to an ape.
This was not the first time Barr had made racist and outrageous statements and ABC finally decided they had enough. After calling the actress comments "repugnant" and inexcusable, the network promptly canceled Roseanne. Folks from the writers' room and the cast have since spoken out.
However, it was beloved actor, John Goodman, who played Rosanne's husband Dan Conner on the original series and reboot, that made fans remember why they adore him (see his comments on page 6). Goodman also discussed those spinoff rumors (page 9).
Condemning Barr's statements
Roseanne co-stars Michael Fishman and Sara Gilbert immediately condemned Barr's words
Despite knowing Barr for years and being intricate parts of the series, some of her co-stars didn't hold back when it came to calling out her atrocious statements. Michael Fishman who played D.J. Conner on the original series and its reboot released a statement on Barr's tweets.
He said, "I condemn these statements vehemently. They are reprehensible and intolerable, contradicting my beliefs and outlook on life and society. I have always lived and taught my children to be inclusive. I believe our show strived to embrace different backgrounds and opinions, through open dialogue."
Meanwhile, Sara Gilbert who played Darlene Conner on the series tweeted, "Roseanne's recent comments about Valerie Jarrett, and so much more, are abhorrent and do not reflect the beliefs of our cast and crew or anyone associated with our show. I am disappointed in her actions to say the least."
Barr was not pleased. She tweeted, "I created the platform for that inclusivity and you know it. You throw me under the bus. nice!"
Next: Barr cost everyone a ton of money. 
A massive loss of income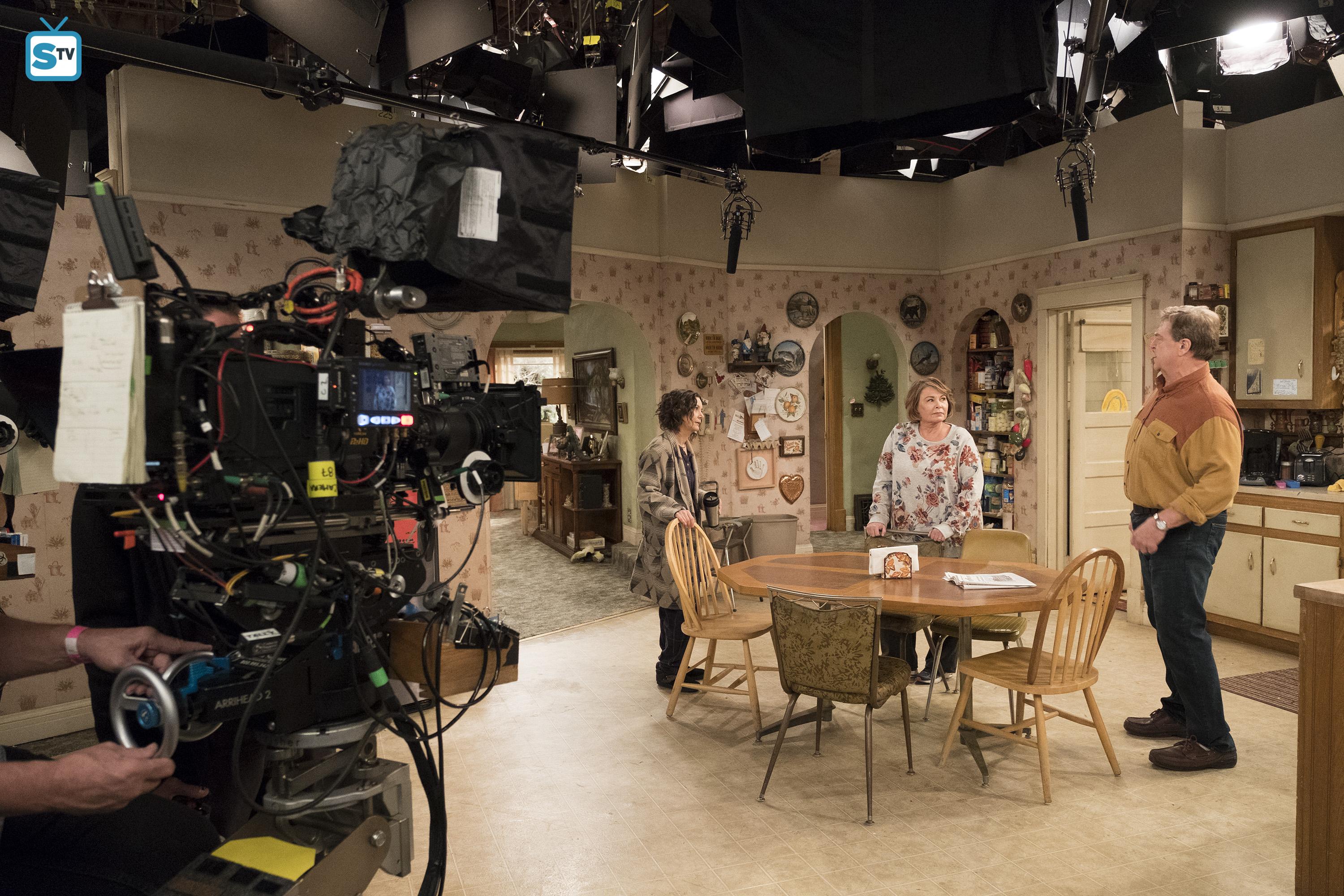 Barr cost everybody a ton of money
Rosanne was going to be an excellent source of income for everyone involved. According to Variety, Barr and Goodman were earning $250,000 per episode for the reboot, which means they would have pulled in just over $2 million each per season.
Though the rest of the cast might not have been making quite the same amount of money, we're sure their paychecks looked grand. Now, that money isn't guaranteed. Barr, however, won't be affected financially by the show's cancellation. Her net worth is $80 million.
Next: Talent drain
A loss of talent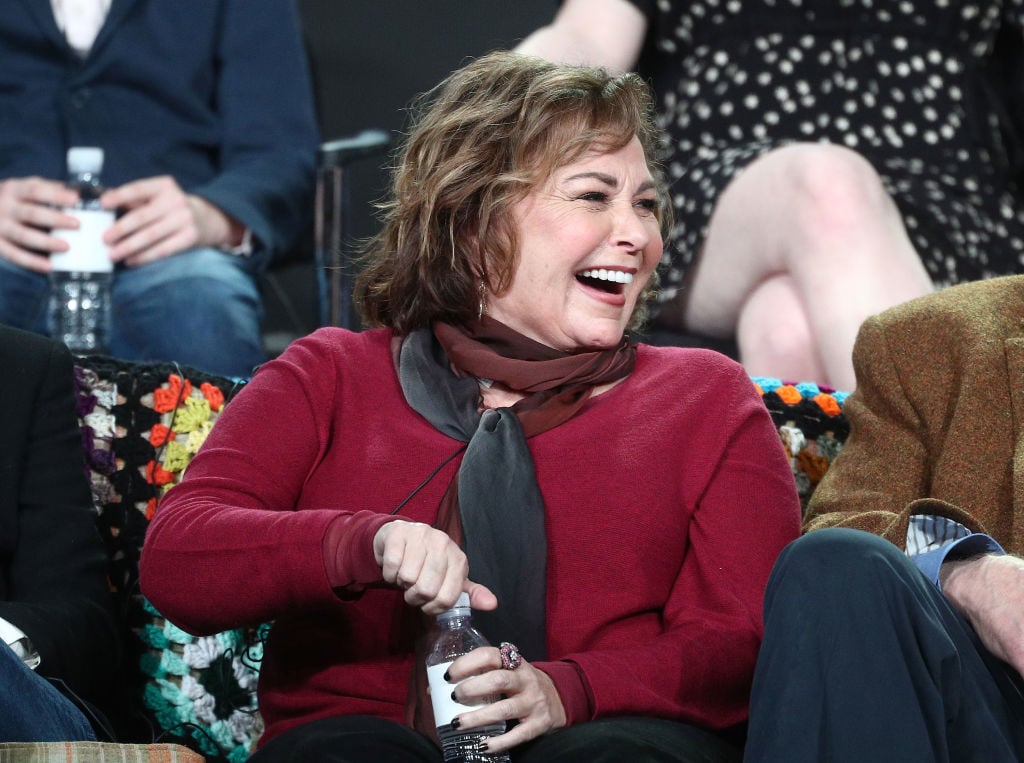 Barr acknowledges Goodman's skill
In what could possibly be interpreted as a show of some remorse, Roseanne mentioned Goodman in one of her tweets. Following the cancellation, she wrote, "I just wish ABC had not thrown two of the greatest actors in the world out with me-Laurie and John. I'm so sick over this-they will never have better character actors on their network."
It doesn't read like much of an apology, but she knows others lost their jobs because of her.
Next: Not the best of friends
An uneasy relationship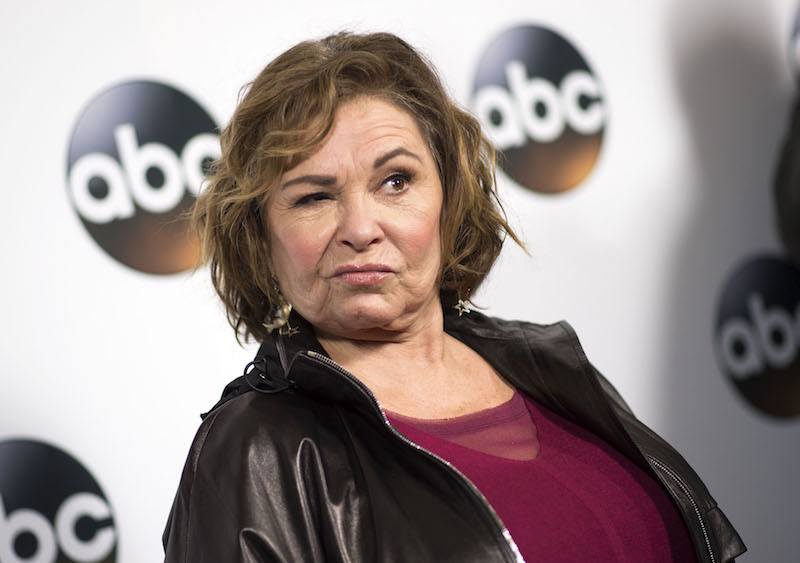 Goodman might not have been happy working with Barr
Comedian Tom Arnold, Barr's ex-husband, recently spoke up about Goodman's relationship with Barr on set. He went as far as to say that Goodman was going to need trauma counseling after working with her.
"Every time I looked in his eyes when he was sitting next to her, he was like a hostage," said Arnold.
Next: Remaining offline and in the real world
Staying off social media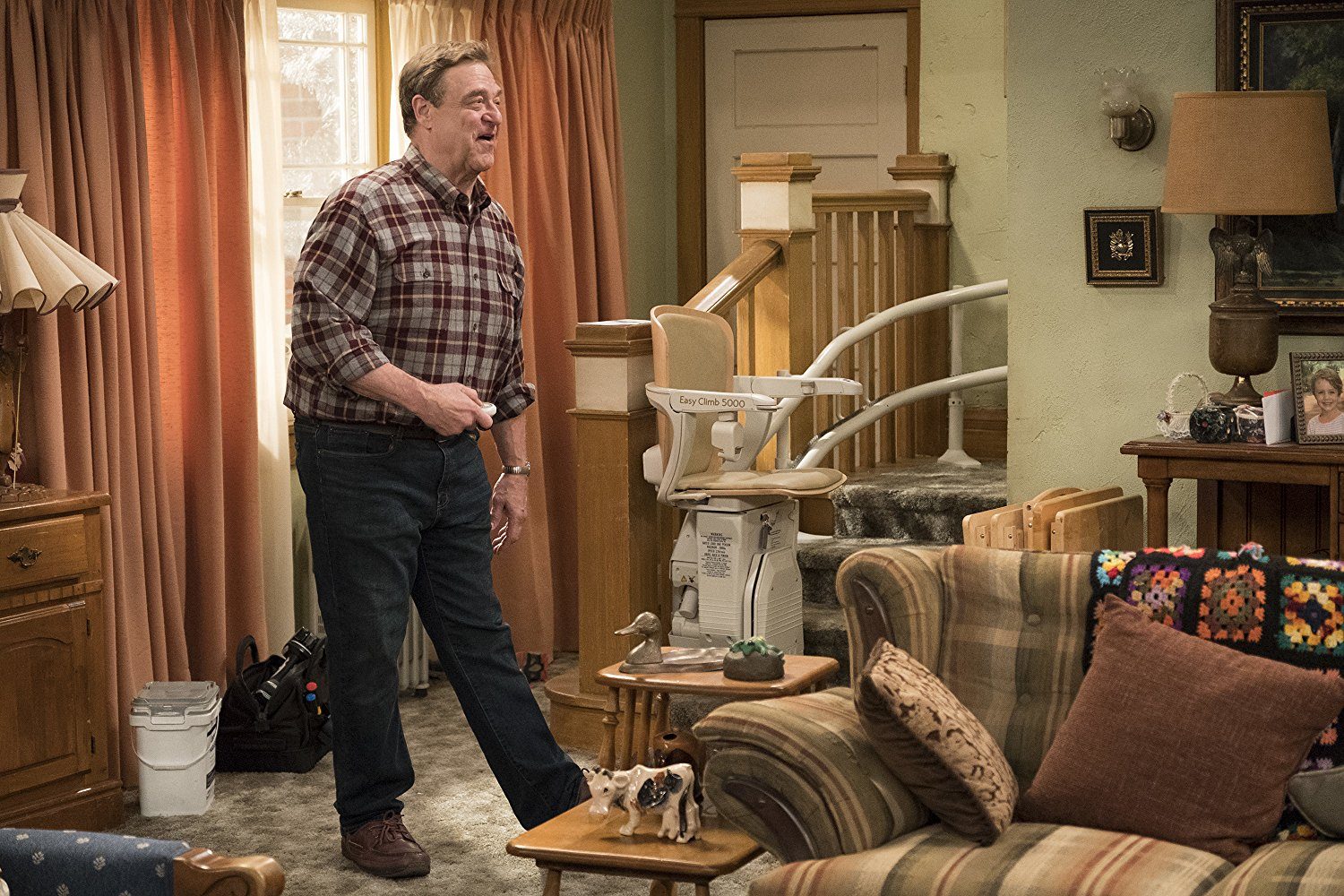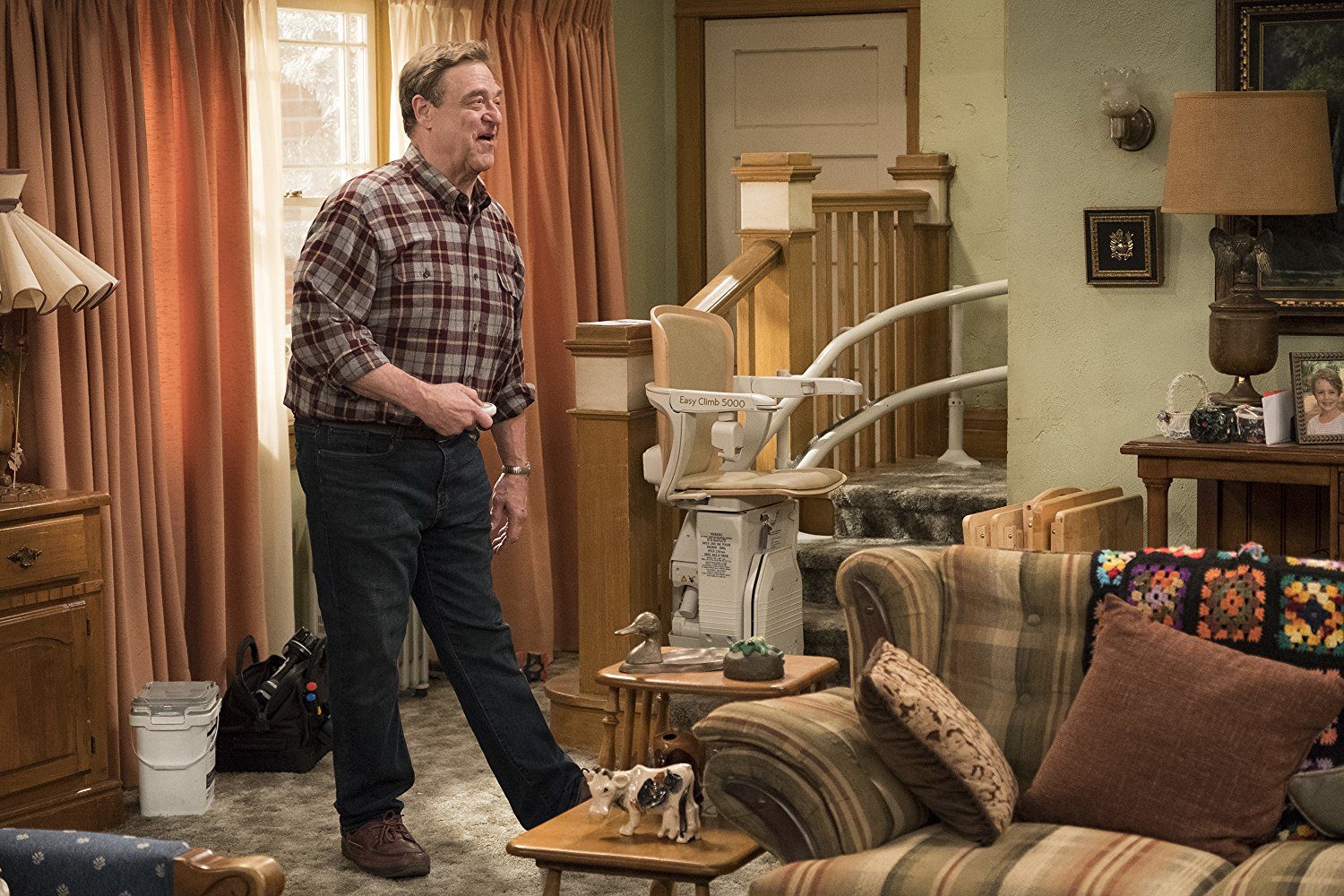 The actor doesn't do Twitter
Though we're sure he knows a bit more about the drama then he's letting on, Goodman is not an active social media user. Keeping away from social media has been a good strategy for Goodman, steering him clear of the drama. When he was asked about the fallout and all of the surrounding news regarding Barr's racist tirade, he said, "I don't know anything about it. I don't read it."
Like most "wiser" folks, Goodman probably doesn't even understand the need for social media and why people think it's cool to voice all of their opinions to the world.  Social media is certainly a gift and a curse. However, a reporter did catch up with Goodman eventually….
Next: John Goodman responds to the drama. 
Staying drama free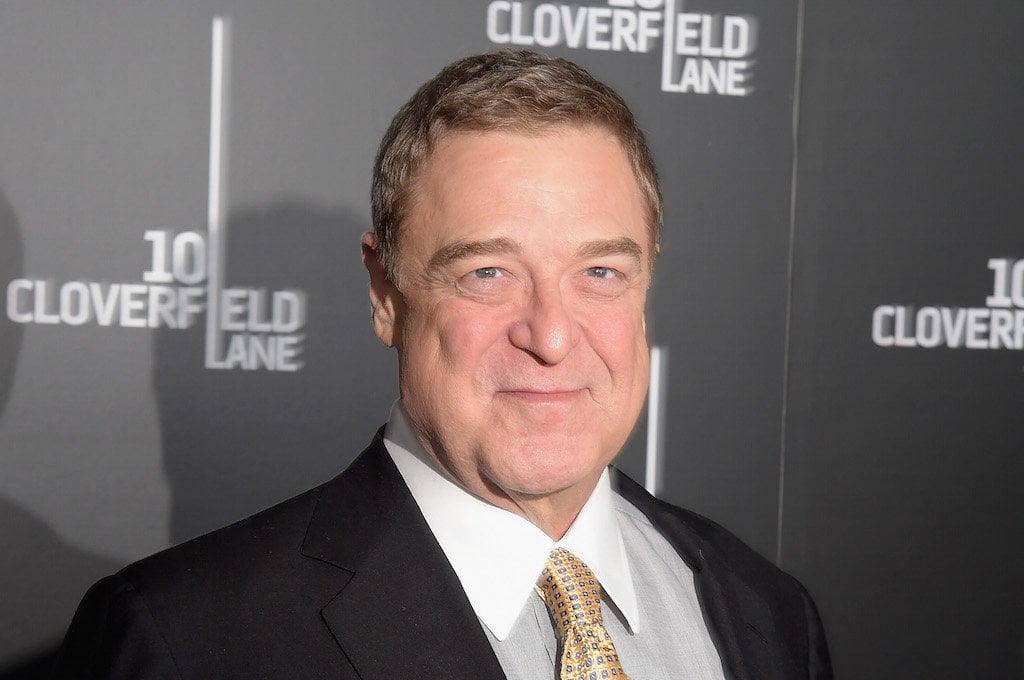 John Goodman is staying out of the chaos
While Barr has sort of apologized, walked back her apology, ridiculed her cast members for speaking out, and blamed the sleep aid Ambien on her tweet, Goodman has been living his very best life.
After learning of Roseanne's cancelation, The Big Lebowski star stayed under the radar. When reporters finally caught up with him in New Orleans, Goodman kept it classy by saying he "would rather say nothing than to cause more trouble."
Silence is often golden.
Next: Moving on to other jobs
Living his best life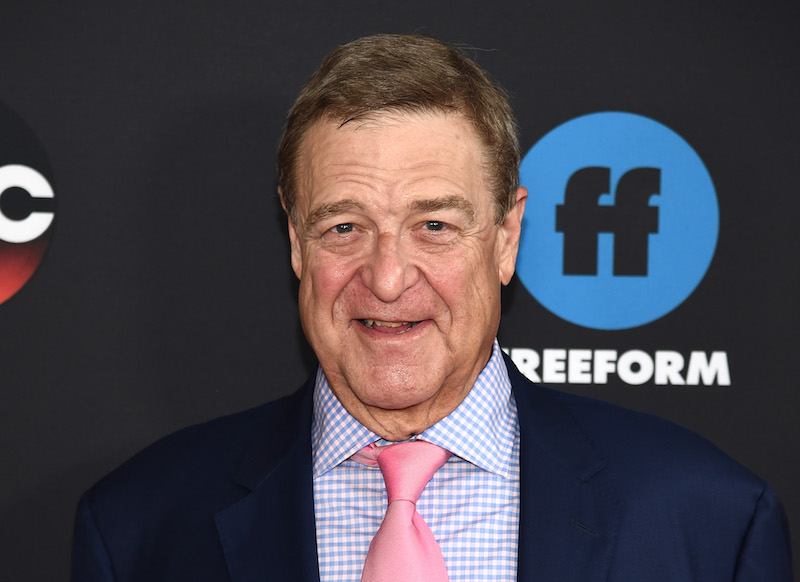 Despite everything, Goodman has several checks coming his way
Even with Roseanne's cancellation, Goodman has at least two forthcoming projects on his slate. He was also minding his own business at an auto repair shop when reporters finally caught up with him. When asked how he was taking the news of the show's demise, Goodman was quick to assure everyone that he was just dandy.
Without missing a beat, he calmly said, "Everything's fine." Honestly, we think the 10 Cloverfield Lane actor has the best approach to all of this drama.
Next: Shrugging off the accolades 
No Emmy, no problem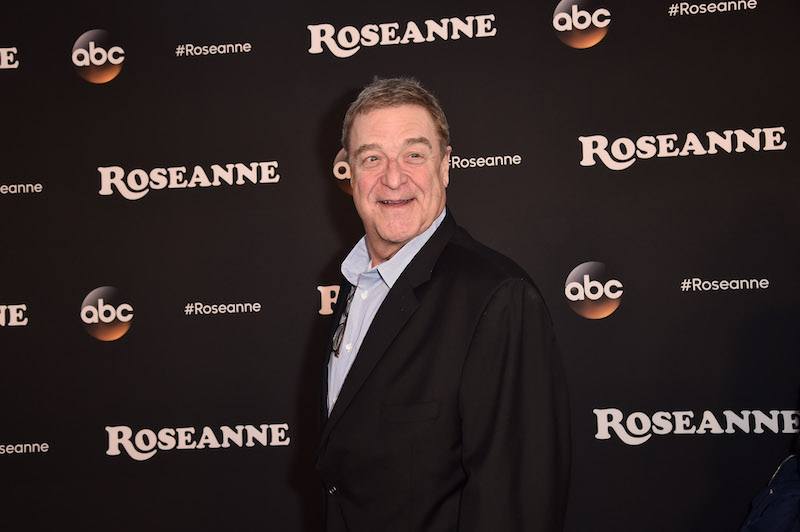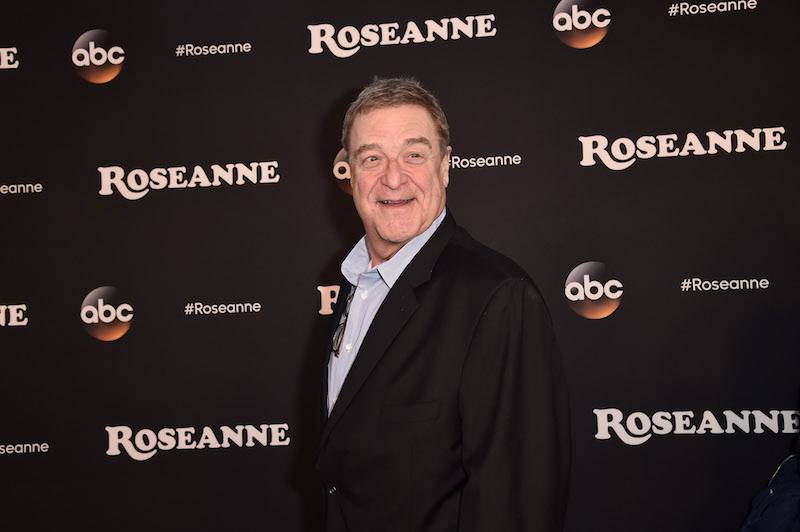 Emmys and awards don't phase Goodman
Along with the show's cancellation, ABC also suspended Roseanne's Emmys For Your Consideration campaign for the show's recent 10th season. This means no Emmy Award will be possible for Goodman. Goodman had been a staple in Hollywood for decades, so this is hardly his first time being considered for the award. In fact, he was nominated for 11 Emmys between 1988 and 2010, six of which were for his role on Roseanne.
Though he never snagged an Emmy for playing Dan, he did win the award in 2007 for Outstanding Guest Actor in a Drama Series for his work on Studio 60 on the Sunset Strip. On the Emmy consideration cancellation, Goodman remained unbothered.
He said, "I wasn't gonna get an Emmy anyway. I've been up there 11 times already, and if I didn't get one, I'm not gonna get one."
Next: A new spinoff in the works?
Spinoff rumors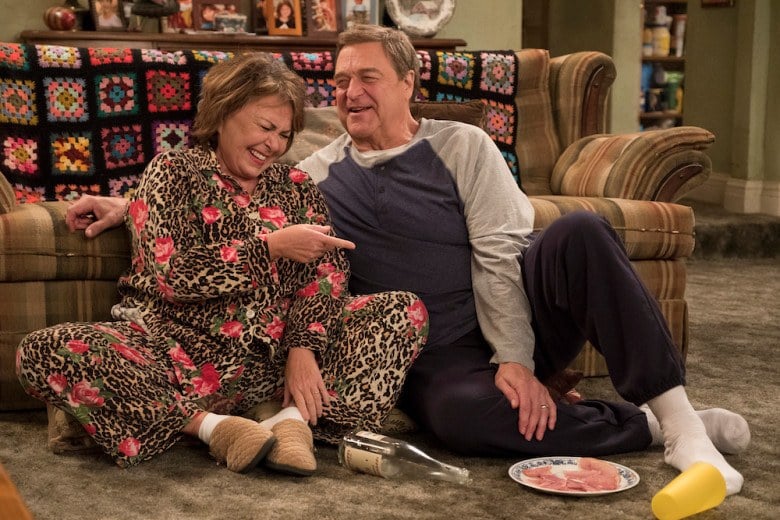 Like Jon Snow, John Goodman knows nothing
Everyone is waiting with baited breath to see how ABC will fill the time slot Roseanne was slated to have. Though a previously discarded pilot might get another chance, there are also rumors that there might be a Roseanne spinoff in the works with Goodman in the starring role.
When asked about a possible new reboot that focused on his character Dan, Goodman said of the rumors, "Then you've heard more than I have." Keep being classy John.
Follow Aramide on Twitter @midnightrami.
Check out The Cheat Sheet on Facebook!
Additional reporting by John Wolfe