Here's How Donald Trump Really Spends His Fortune
Not everyone has the privilege of a multi-million inheritance upon college graduation. Nevertheless, a distant dream for most was the reality for President Donald Trump. His father gifted him the inheritance, lending Trump the certain kind of lavish lifestyle and investment kickstarter that set him apart.
Trump made investments, bought high-end property, and even got himself into a bit of trouble — both in the business and personal realms. From bankruptcies to hush money, the president knows how to work the system. Nevertheless, pinpointing how the now billionaire Donald Trump spends his millions isn't as cut and dry as you'd think.
Follow along as we dig into the nitty-gritty of how President Trump really spends his fortune. You won't believe how much he paid the family business from his campaign fund (No. 12).
1. Ivana Trump's $350,000 annual alimony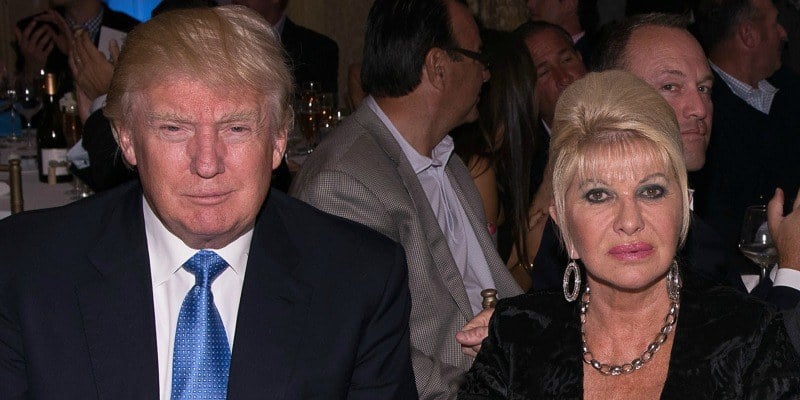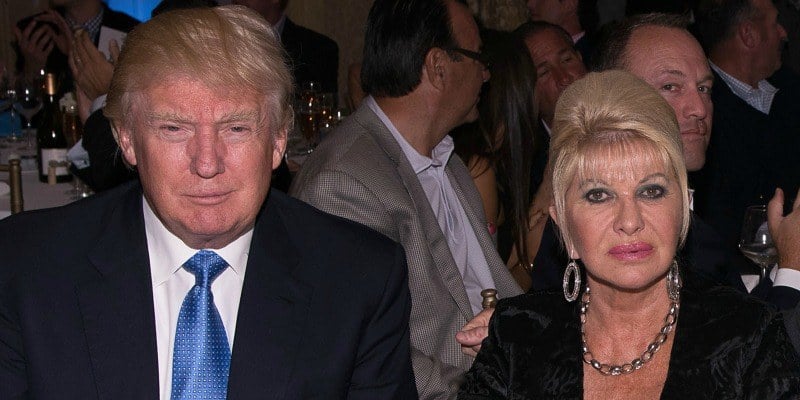 Ivana also received the couple's 45-room Greenwich mansion.
Ivana and Donald's very tumultuous and public divorce may not have wiped out Trump's bank account, but it certainly put a dent in it. Besides the $10 million settlement Ivana received, she also walked away with the couple's 45-room Greenwich, Connecticut mansion, an apartment in Trump Plaza, $300,000 a year in child support, and a whopping $350,000 of annual alimony.
Next: Another payout, but this time it's hush money
2. $130,000 to hush up Stormy Daniels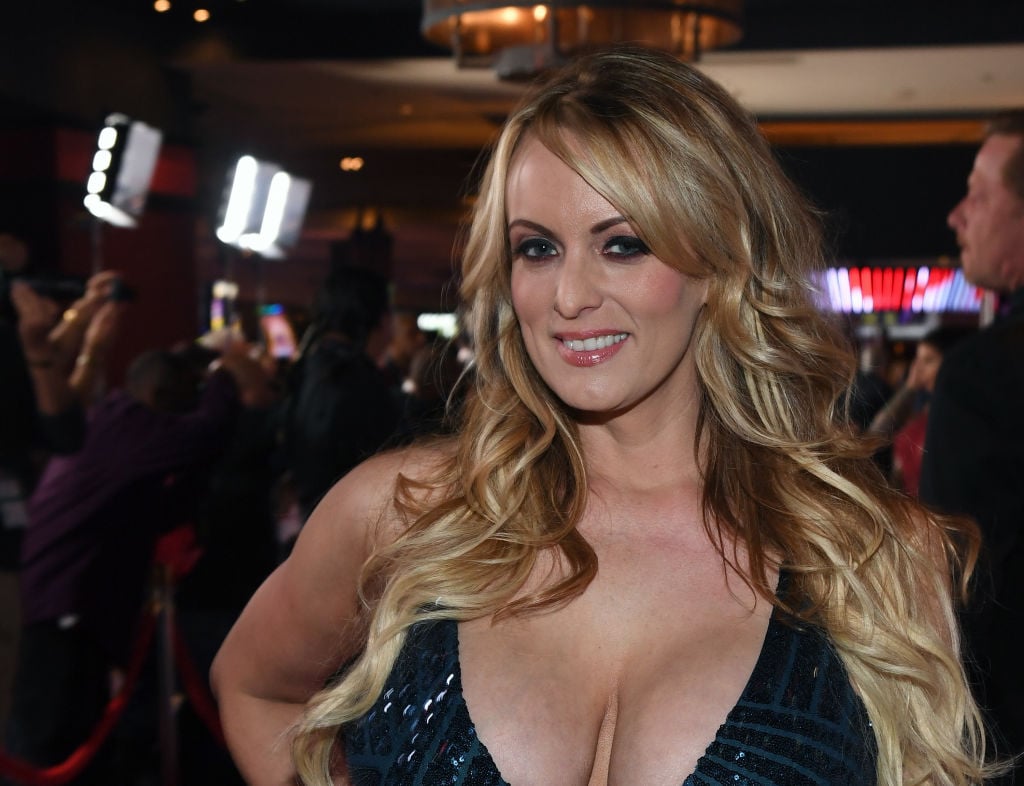 Daniels has been coy about whether she really had an affair with Trump.
In the wake of a slew of sexual harassment and assault allegations, President Trump has maintained the same denial pitch. However, Stephanie Clifford whose stage name is Stormy Daniels came forward to share with the world her sexual encounter with Donald Trump. Prior to the 2016 election, Daniels was allegedly paid $130,000 of hush money to keep her 2006 sexual encounter with Trump quiet.
Next: His out-of-pocket campaign cash will shock you.
3. $66 million for his presidential campaign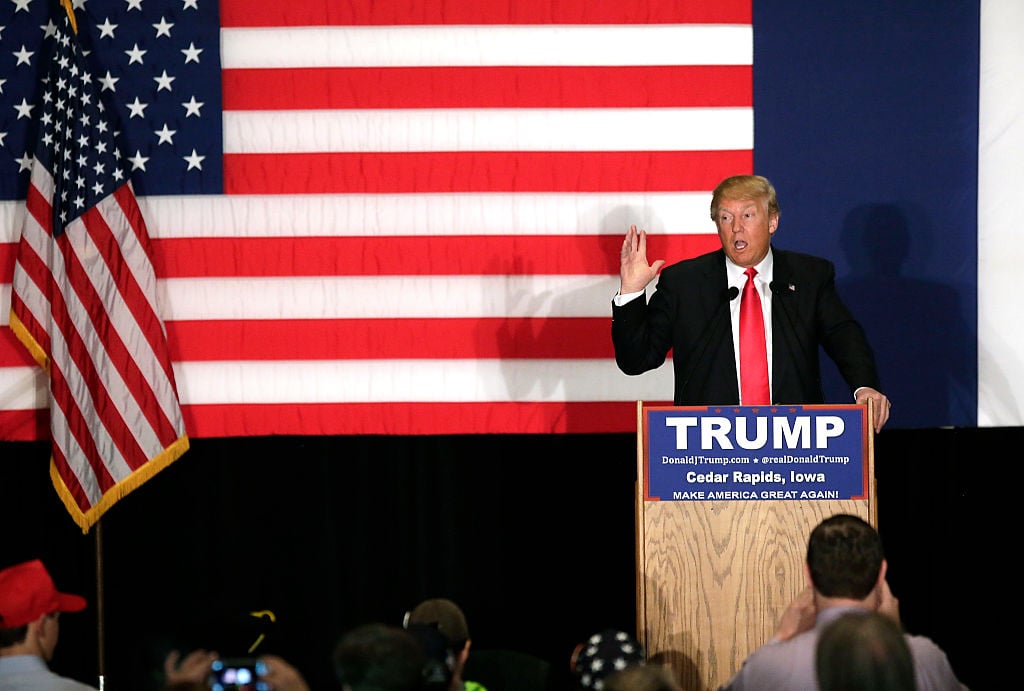 Overall, Trump spent $322 million on his election campaign.
Even though he openly bragged of plans to spend $100 million, President Trump ended up spending $66 million in order to campaign his way right into the Oval Office. In total, Trump raised $339 million for the 2016 election but only spent $322 million.
Next: He may have his own line of inexpensive suits, but that's not what he's wearing.
4. Mr. Trump's Brioni suits start at $5,400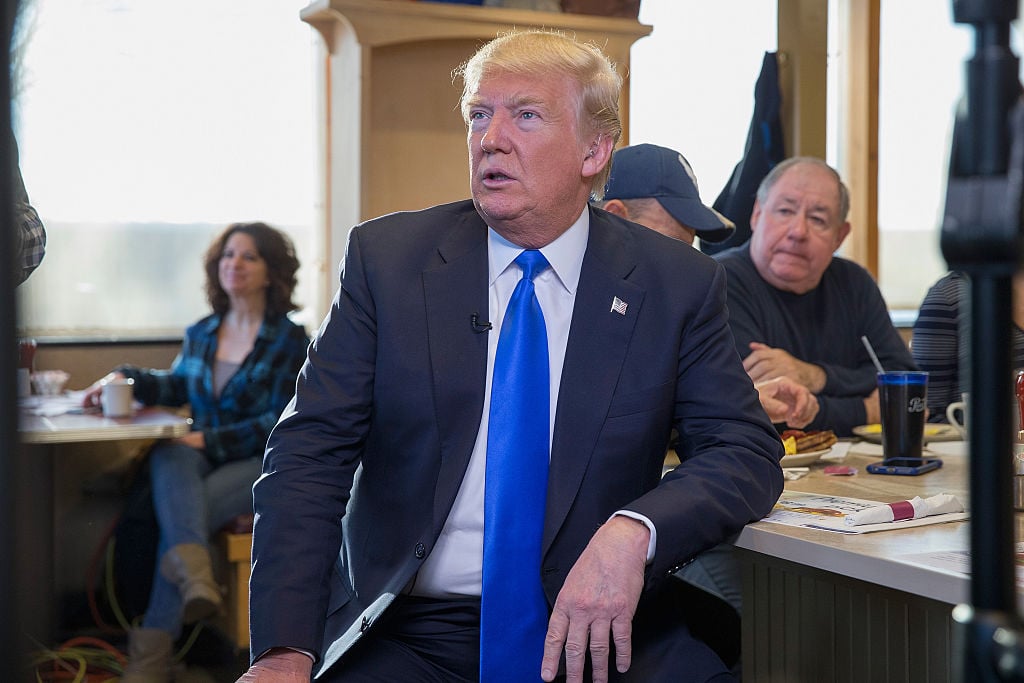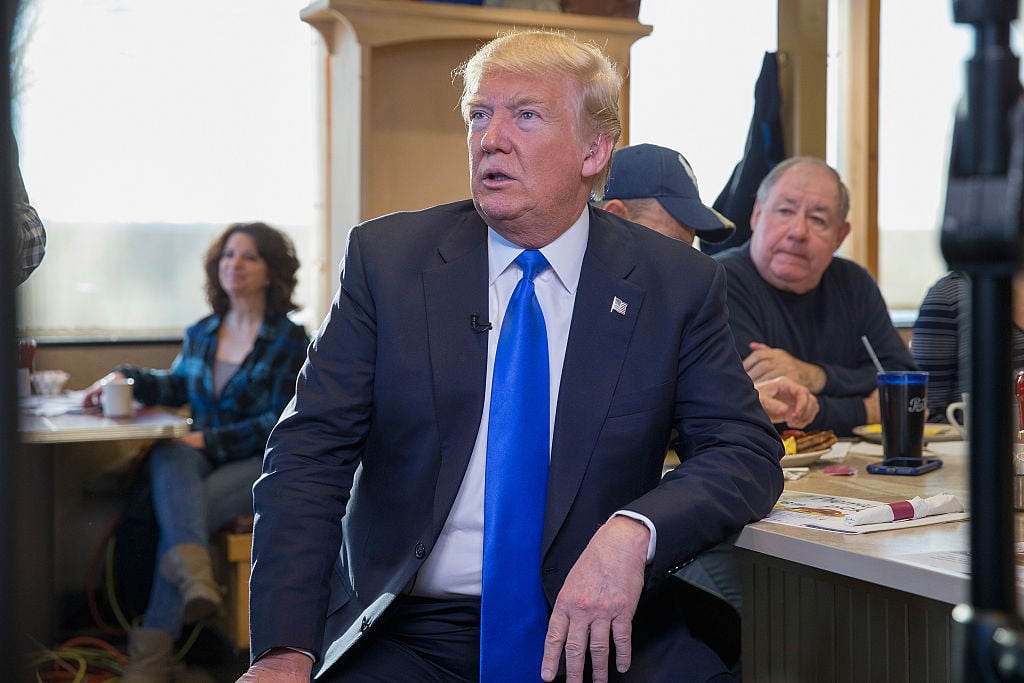 The shirts cost $595 each.
Out of the gate, a Brioni suit demands a minimum of $5,400. Considering the brand is Mr. Trump's favorite, it's likely he's paying more than that for alterations and custom shirts. After all, a white twill formal button-up runs $595. Heck, a basic t-shirt is nearly $300.
Next: Does President Trump invest in Bitcoin?
5. Bitcoin? Maybe. Gold? Yes.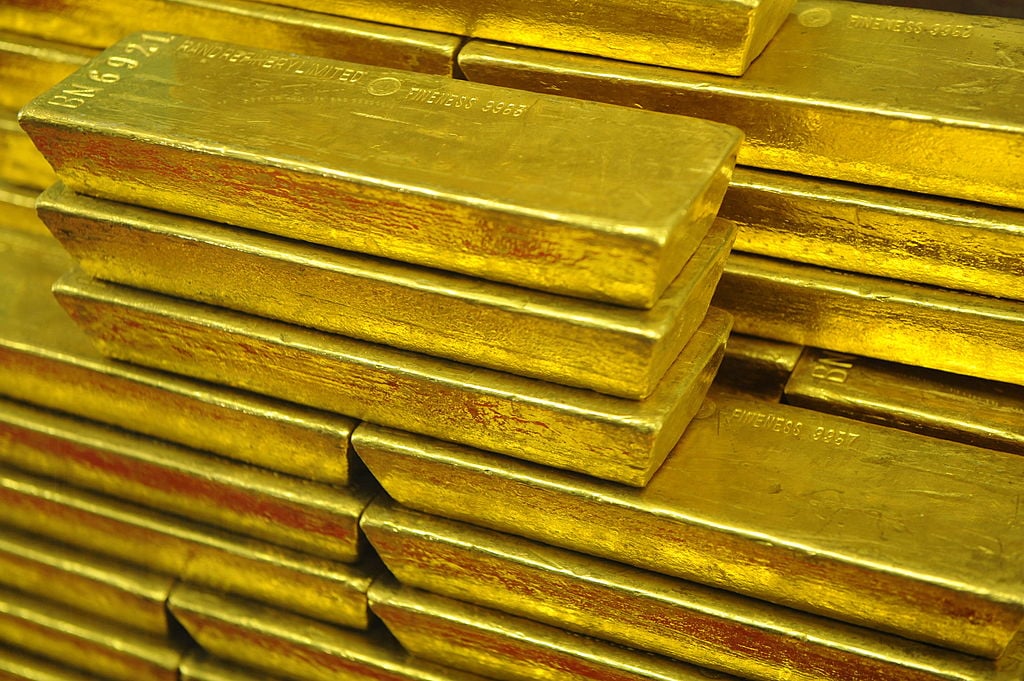 Trump once accepted a $176,000 in gold bullion as a security deposit.
The public will likely never know if Mr. Trump has invested in Bitcoin, but his love of gold on the other is a well-known fact. The president once accepted $176,000 security deposit in the form of gold bullion.
He also told GQ in a 2016 interview that, "Bringing back the gold standard would be very hard to do, but boy, would it be wonderful. We'd have a standard on which to base our money."
Next: Is it a bird? Is it a plane? 
6. $7 million for Trump's Sikorsky S-76 helicopter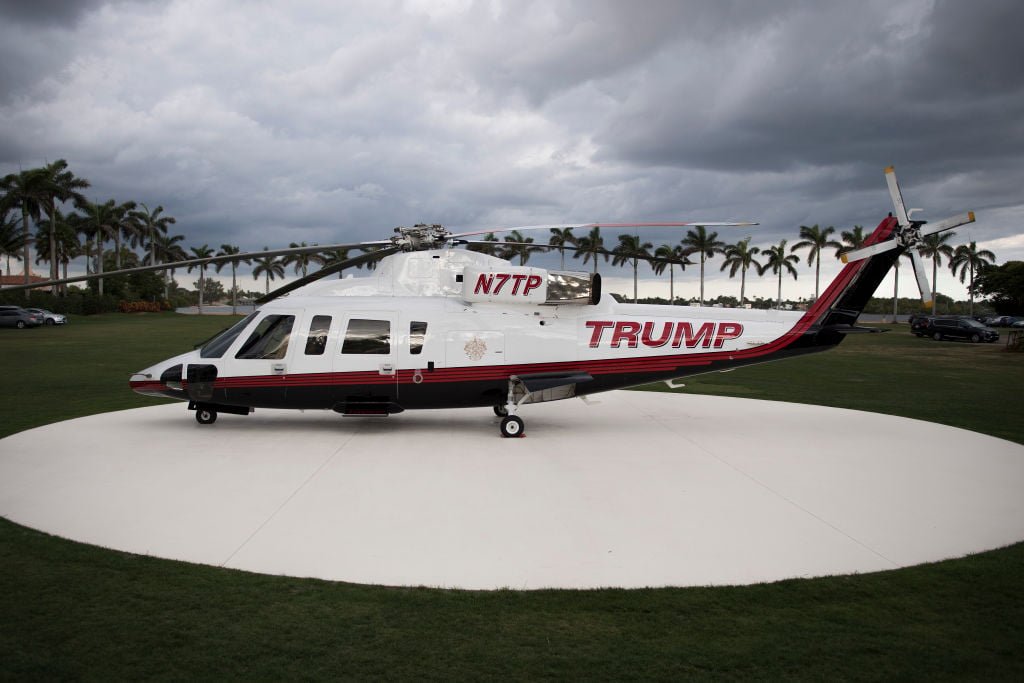 Getting the helicopter up to Trump's standards cost an extra $750,000
Trump's love for gold prevails in nearly every aspect of his life, including his customized Sikorsky S-76 helicopter. This bird was a beaut before he had aircraft interior designer Eric Roth deck it out in 24-karat gold. The additional cost of the renovation alone is estimated to have run somewhere in the ballpark of $750,000.
Next: More gold? Yes, please. 
7. 24-karat gold seat buckles on Boeing 757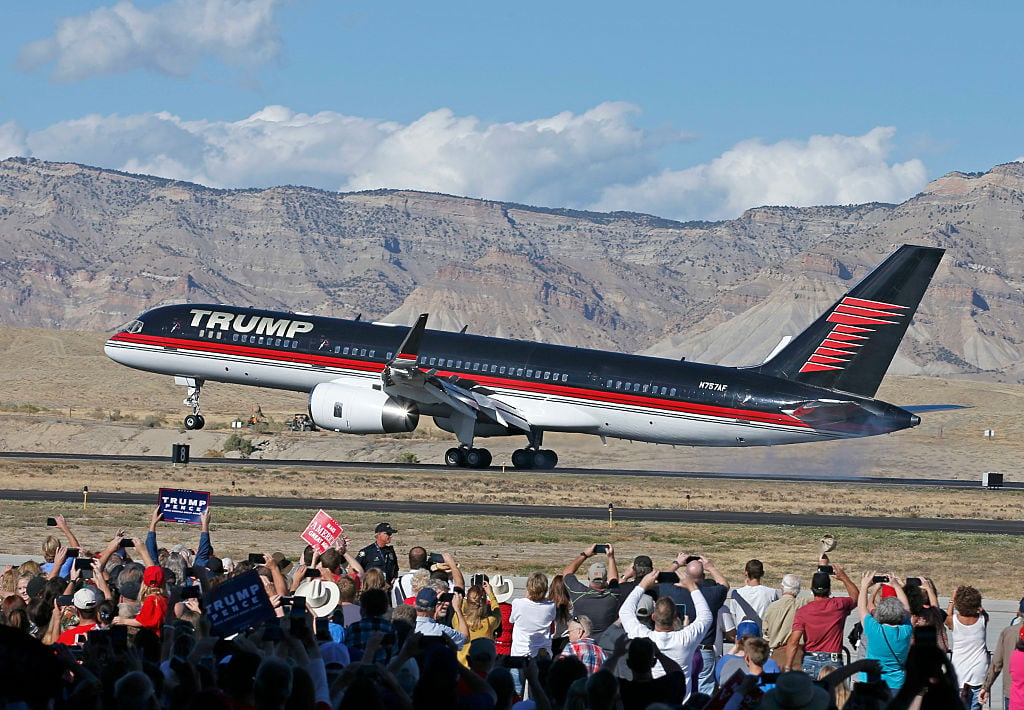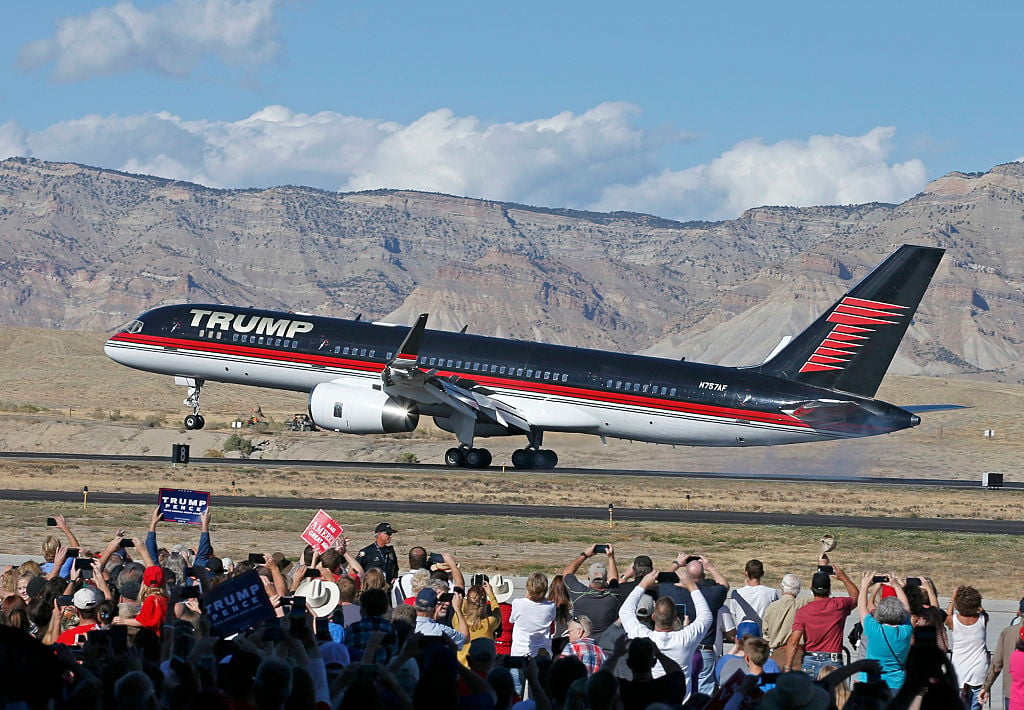 The plane's interior is covered in ivory leather and dark wood.
Another part of Trump's aircraft fleet is none of other than his Trump emblazoned Boeing 757. The aircraft is covered in ivory leather and dark wood, has two bedrooms, and a 57-inch flat screen TV. The real kicker, though, is the 24-karat gold seatbelt buckles and bathroom faucets.
Next: Did you know about Trump's car collection? 
8. The extensive car collection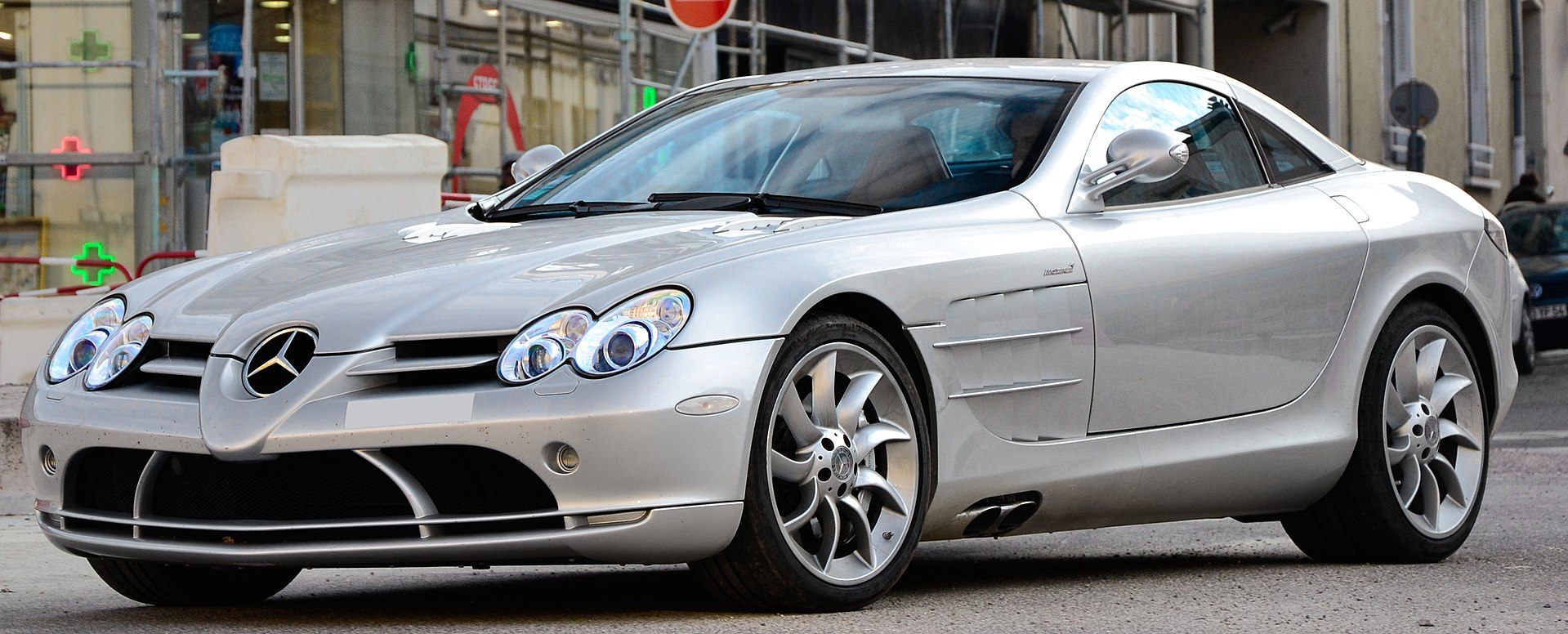 He bought Melania a $455,000 McLaren.
Trump's car collection is nothing short of impressive. He once bought the First Lady a $455,000 McLaren. However, the president seems to have an affinity for Rolls Royce. His Phantom is estimated to be worth $500,000, but it's his 1956 Rolls Royce Silver Cloyd that's the real show stopper.
Next: Trump's New York City penthouse is a site to see.
9. Trumps $100 million gold-clad NYC penthouse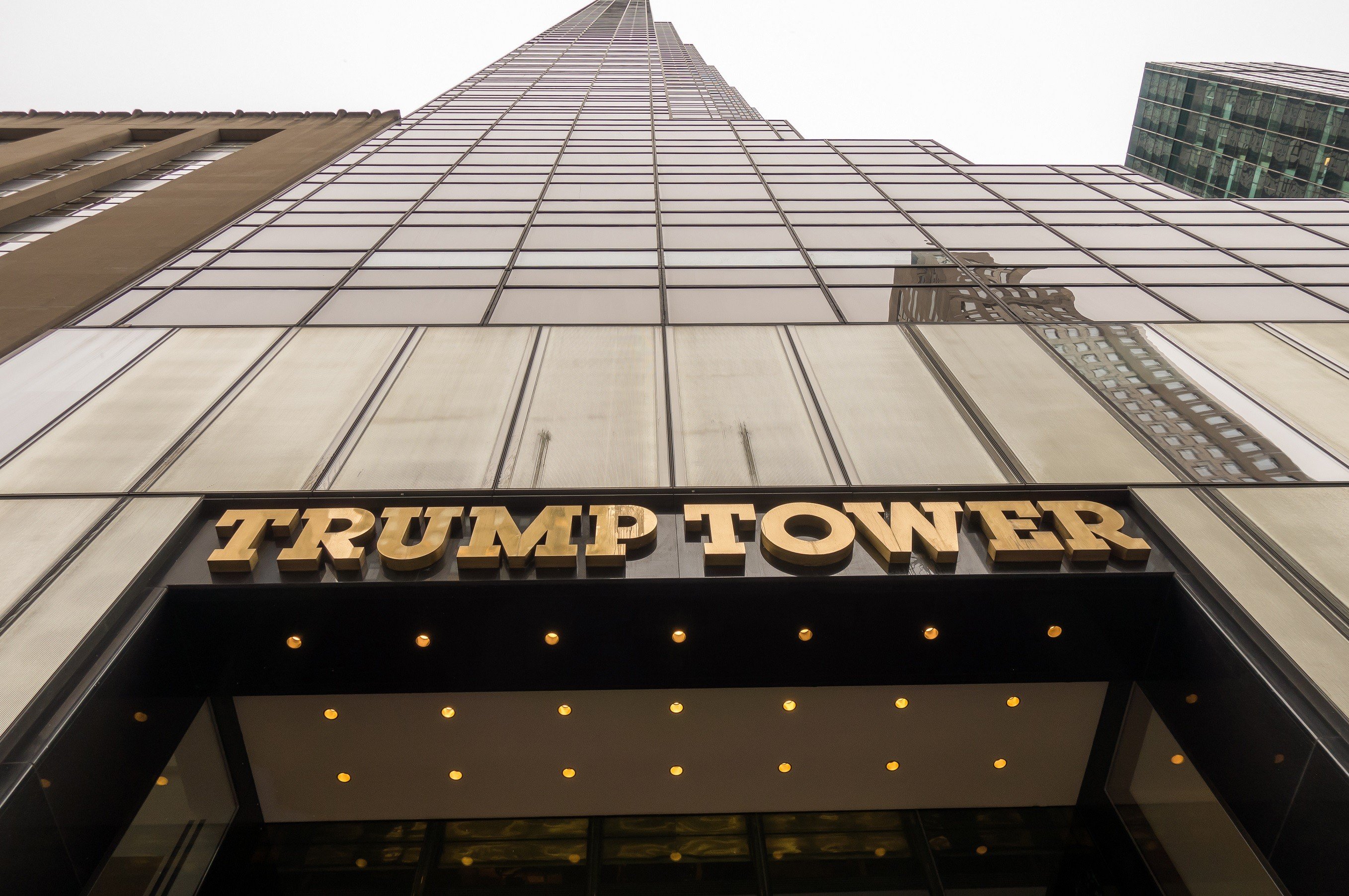 Even the drinking glasses in his New York penthouse are rimmed with gold.
For President Trump, all that glitters literally is gold. The man is obsessed with blinging out every inch of his possessions, and his New York City Trump Tower penthouse is no exception. The crown molding, lamps, and even the drinking glasses are rimmed in 24-karat gold.
Next: Here's how much he'll spend on a hobby he doesn't even like.
10. $30 million for his yacht Trump Princess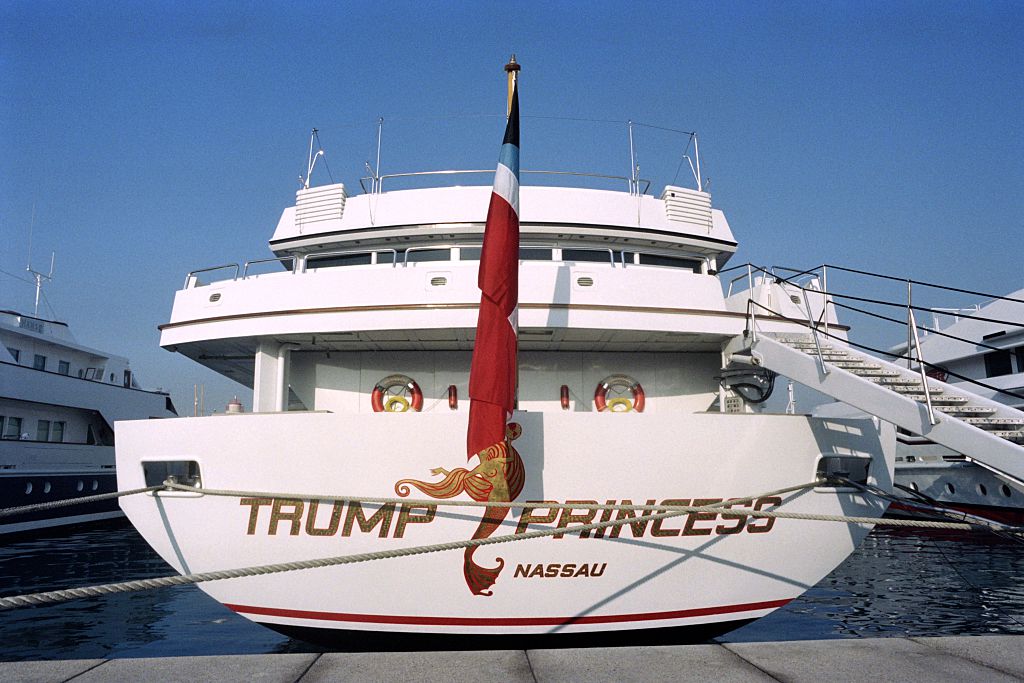 The yacht has 100 cabins and accommodates a crew of 52.
For an individual who's openly averse to boats, Trump still purchased the $30 million yacht back in the late '80s. At the time of the purchase, the newly named Trump Princess was considered top of the line.
The yacht has 100 cabins, along with the capability to accommodate a crew of 52 people. With cabin walls covered in chamois leather and bird's eye maple, bathrooms made of onyx, and a helicopter landing pad, Trump wasn't giving up any comfort while out on the open ocean.
Next: Ivana Trump gets a piece of this for a month every year. 
11. $5 million for his Palm Beach Mar-a-Lago estate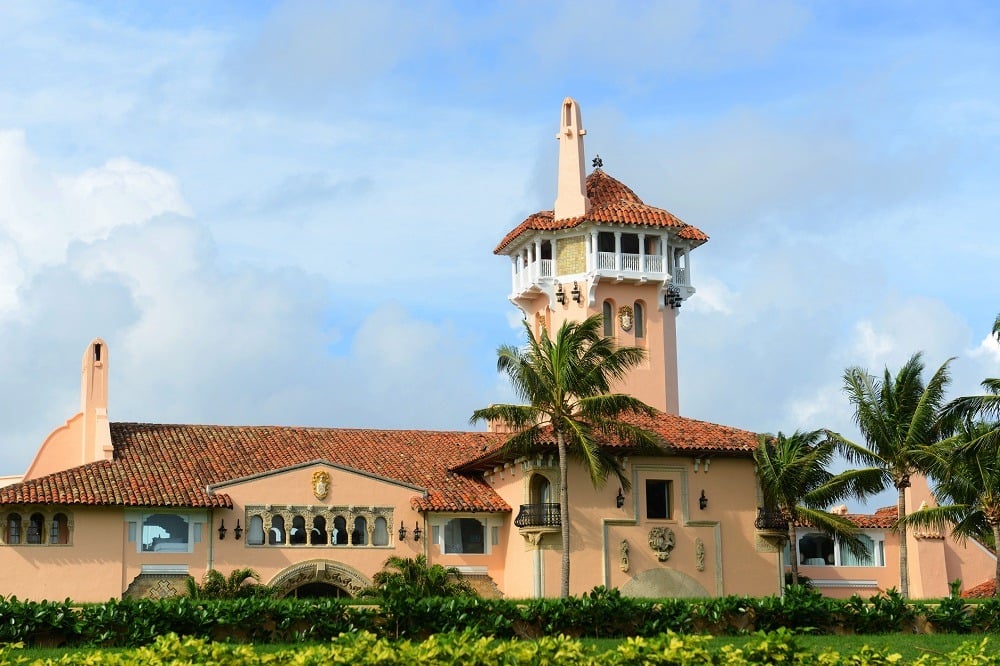 Mar-a-Lago contains $7 million worth of gold leaf.
Purchased in 1985, Trump aptly named his Mar-a-Lago estate the "Winter White House." The 128-room, 20-acre estate was transformed into a private club in 1995. To no surprise, Trump made some renovations and created a 20,000 square foot ballroom, covered in nothing short of $7 million worth of gold leaf. Oh, and in his divorce settlement with Ivana, Mar-a-Lago is hers for a month every year.
Next: Trump knows how to funnel money back into the family business.
12. Trump paid the family business $8.2 million out of his campaign fund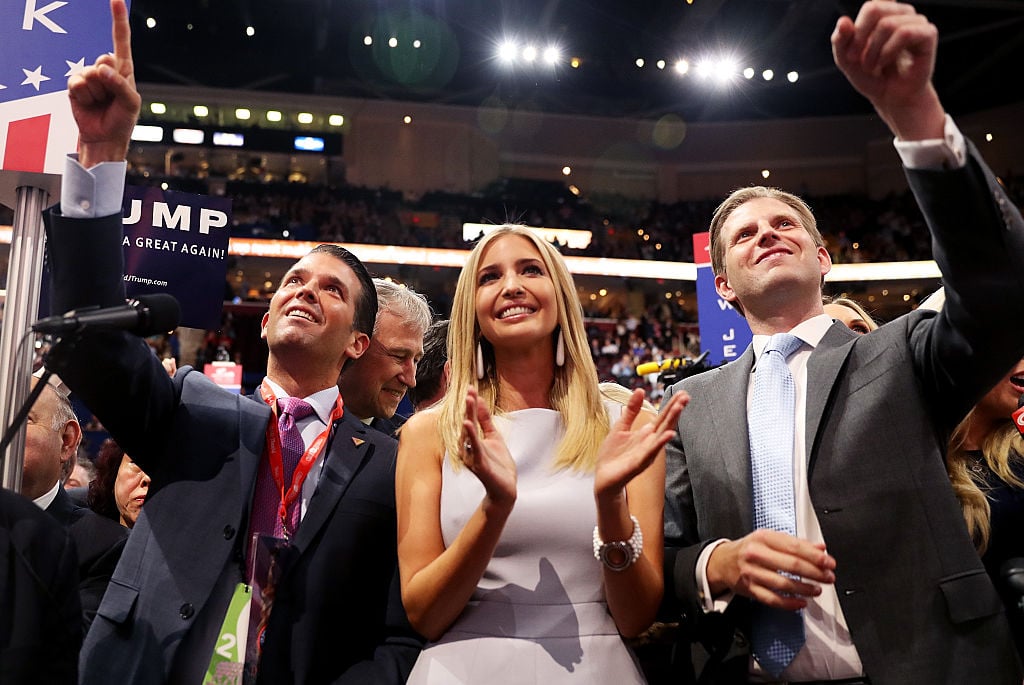 Some of the money Trump spent on his campaign went right back into his company's coffers.
President Trump truly knows how to work the system, and that's exactly what happened throughout his campaign. Even though many candidates have worked to keep the campaign and personal business separate, Trump did just the opposite.
As a candidate, he funneled as much of his campaign dollars back into his company's pockets as possible. From rent for his campaign offices to events at the Trump's facilities, the president wasn't going to miss an opportunity to boost his bottom line.
Next: Taxpayers are paying millions for this leisurely getaway.
13. Trump saved $6.6 million in 2017 on Mar-a-Lago trips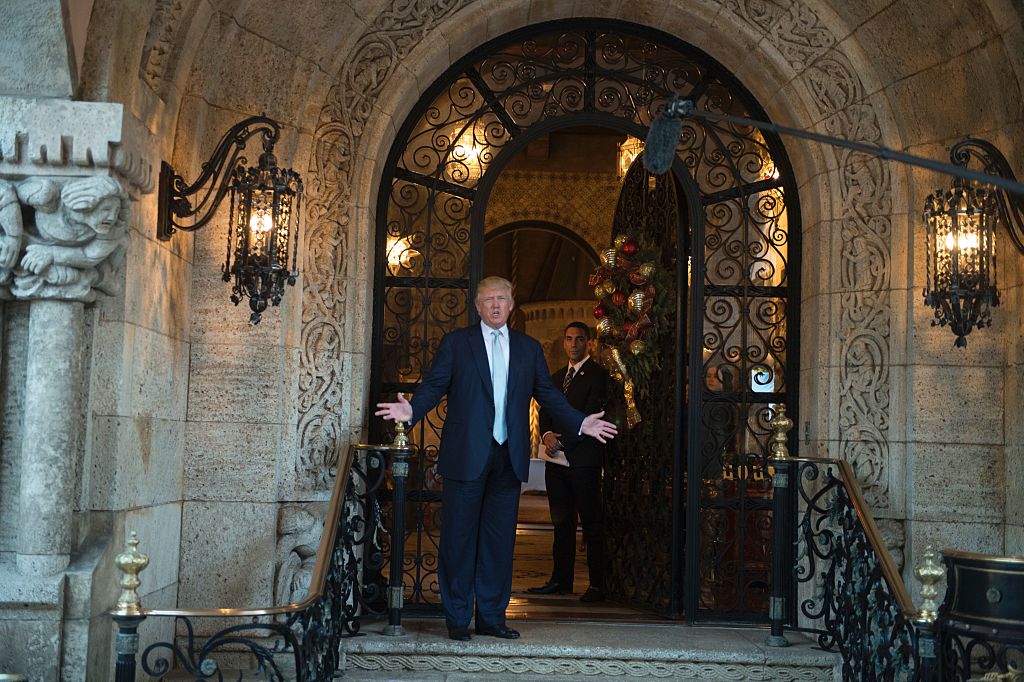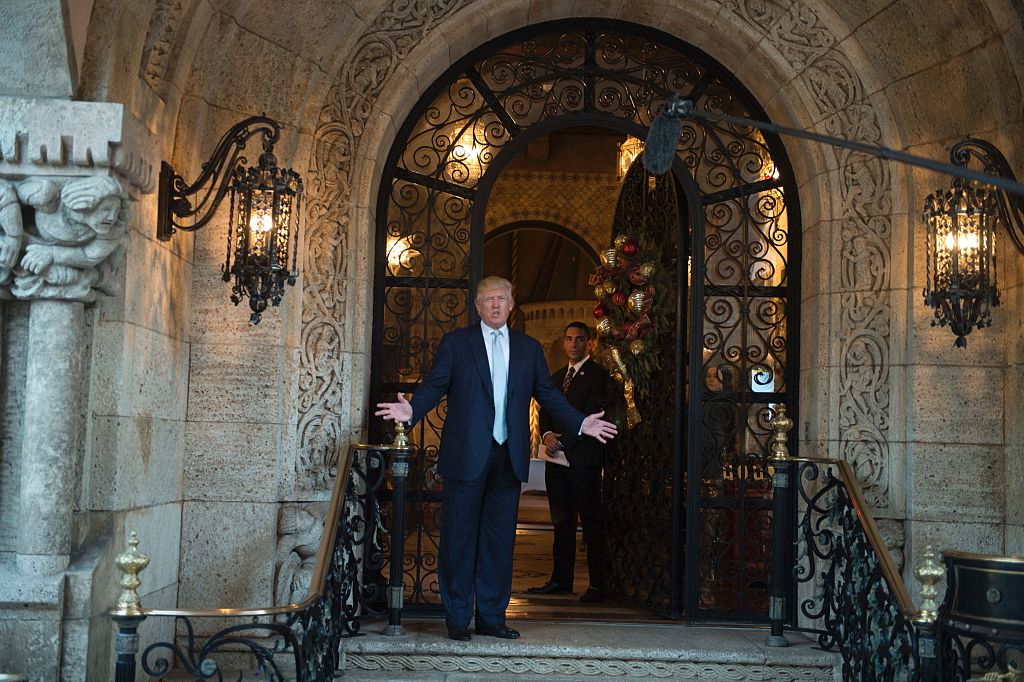 Taxpayers are paying for the president's trips to his Florida estate.
Taxpayers aren't thrilled to know their dollars are funding the president's vacations down to his own estate in Palm Beach. A recent report discovered American taxpayers funded $6.6 million just on airfare for President Trump to galavant back and forth to his Mar-a-Lago paradise in 2017.
Next: Another taxpayer expense…
14. He's saving another $900,000 visiting Bedminster
Hitting the links is a bit more complicated — and expensive — when you're president.
The President of the United States can't just pop over to his own golf course for a weekend getaway unless a slew of security and provisions are in place. So when President Trump wishes for that weekend getaway, he often heads to his golf club in the Garden State. it's now estimated that a quick trip to Trump's National Golf Club in Bedminster, New Jersey, costs taxpayers around $900,000.
Next: How much does Trump spend on his hair? 
15. The cost of the coif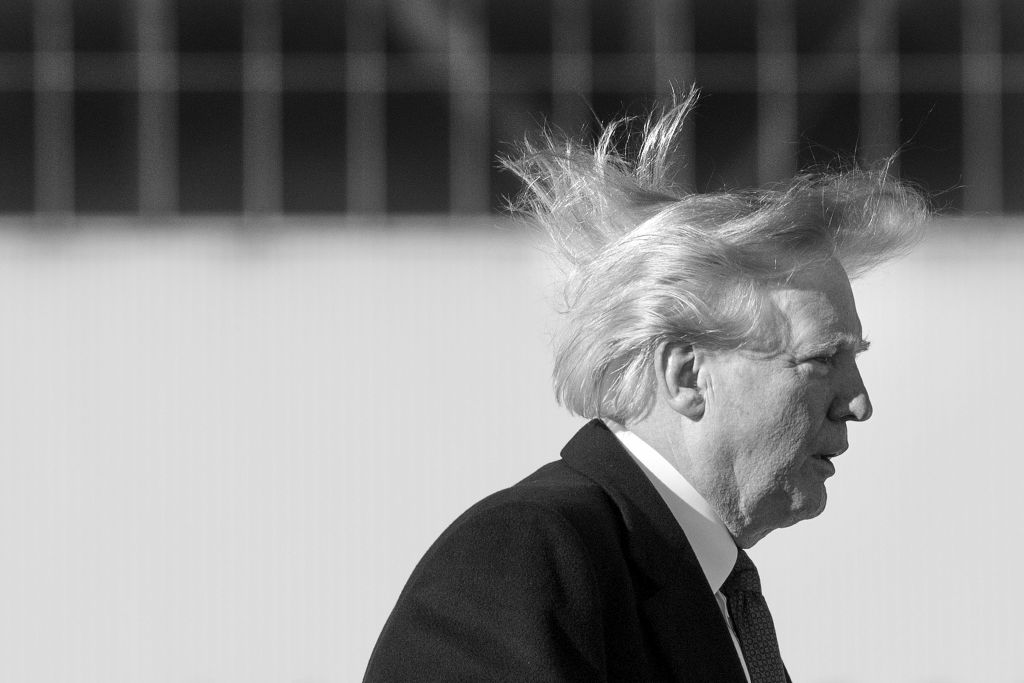 Microcylinder intervention costs as much as $60,000.
Listen, most everyone can appreciate a good coif. But the primary curiosity of Americans and global-onlookers alike revolve around the tangle of orange-tinted fairy floss on the top of President Trump's head. The down-to-the-dollar number doesn't exist, but one insider did come forward to spread the news.
The procedure in question may be Mr. Edward Ivari's microcylinder intervention. The non-surgical technique costs thousands of dollars and claims to add thickness and length for the balding. Ivari, for the record, has denied that Trump was a client.