Here's How Fans Knew Meghan Markle Was Pregnant Before the Announcement
It's official: Meghan Markle and Prince Harry are expecting their first child together. From the second Markle and Harry got married, fans of the royal family wondered the same question: How soon until they start a family of their own? Some had become so anxious for the news of the next royal baby that they read into literally everything Markle has worn, done, or said.
After plenty of speculation, many fans were convinced Markle was pregnant. And as it turns out — they were right. Here's every clue that fans picked up on before the Duke and Duchess of Sussex announced they're expecting.
Their Royal Highnesses The Duke and Duchess of Sussex are very pleased to announce that The Duchess of Sussex is expecting a baby in the Spring of 2019. pic.twitter.com/Ut9C0RagLk

— The Duke and Duchess of Cambridge (@KensingtonRoyal) October 15, 2018
Telltale signs of pregnancy
Many fans speculated whether or not Markle was showing telltale signs of pregnancy. When the Duke and Duchess of Sussex arrived at the WellChild Awards on Sept. 4, 2018, Twitter couldn't help but wonder if she was starting to show in impossible-to-disguise ways.
"I'm calling it now looking at the pics of #MeghanMarkle #DuchessMeghan her face is fuller and her engagement ring which is usually looser is tighter on her fingers…she's pregnant," one fan tweeted.
Another user wrote, "The Duchess of Sussex Meghan Markle looks pregnant…Skin glowing and hair a lot more shiner etc."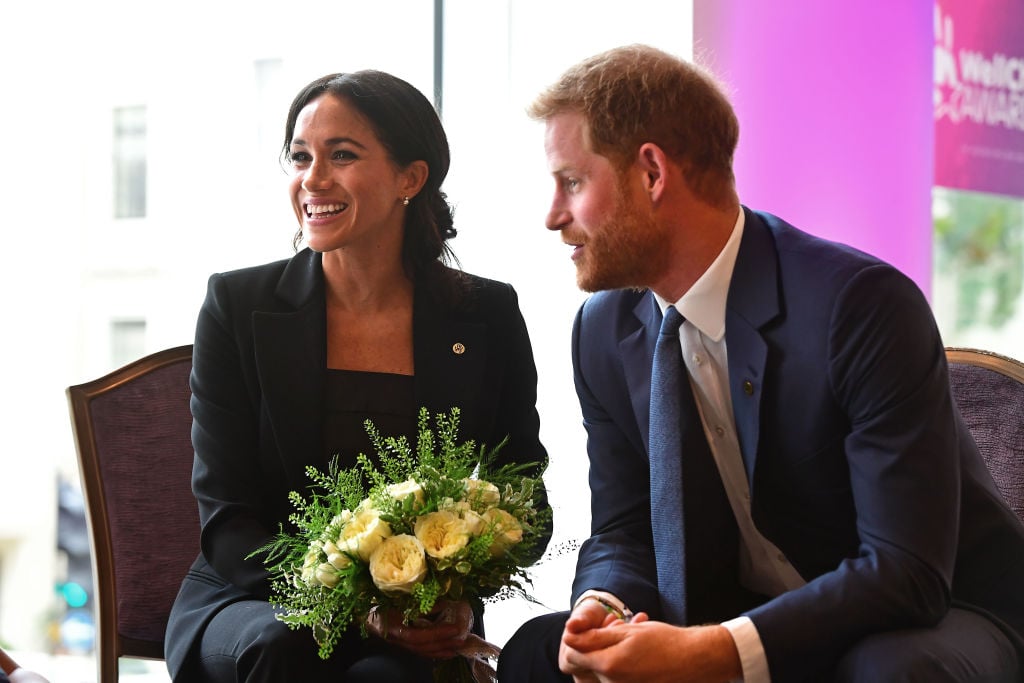 Experts paid attention to her hair
Although fans read into Markle's shiny hair potentially revealing her pregnancy, etiquette expert Myka Meier was watching for other signs from the royal's hair. After doing some research, Meier revealed one key quote from Markle back in 2011: "My mum is black and my dad is Dutch and Irish, so the texture of my hair is densely curly. I've been getting Brazilian blowouts for a couple of years."
Considering Brazilian blowouts use chemicals to straighten and gloss the hair, Markle would have stopped receiving the hair treatment once she became pregnant. "As soon as she gets pregnant she will no longer be able to use those same products, which could be very interesting," Meier added.
"I use the same products because I am quarter African and have very curly, frizzy hair and when I got pregnant I had to stop using all of those."
We have seen Markle tame her hair with a bun or a ponytail — like she did in the photo above from the September 2018 WellChild Awards.
Her perfectly placed ruffles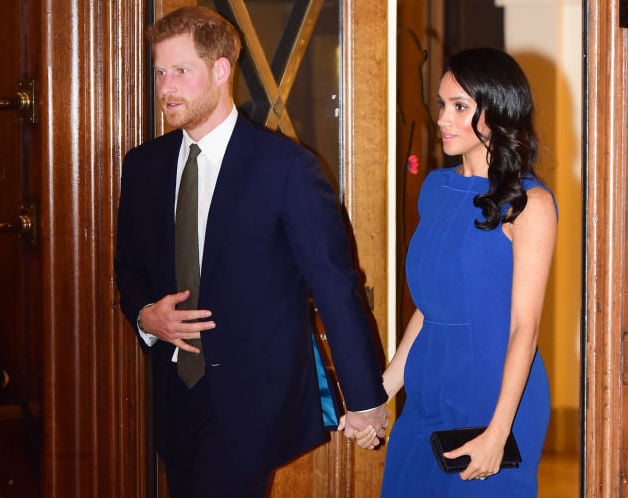 When Harry and Markle arrived at the 100 Days of Peace benefit concert in London on Sept. 6, 2018, the internet went crazy for Markle's dress. However, while she stunned in her Jason Wu dress and matching Aquazzura pumps, it wasn't her chic look that had people talking.
Instead, Twitter users couldn't help but notice that her bright blue dress featured perfectly placed ruffles — right over her belly. Many fans posted the photos of Markle and Harry to Twitter. One person asked, "Am i the only one the see pregnant [sic]?" Another simply speculated, "I have a feeling Meghan Markle is pregnant…"
They already made room for babies
Fans picked up on other signs that had them waiting for a royal baby announcement. For starters, Queen Elizabeth II gifted Harry and Markle Adelaide Cottage for their wedding, and they'd reportedly already begun renovations in the cottage — including two nurseries inside.
"Given that they're rushing to make room for a baby, palace insiders are whispering that they could be expecting already," an insider told OK! Magazine.