Here's How Hoda Kotb Celebrated Her First Week as 'Today' Anchor
Following the allegations of sexual misconduct against Matt Lauer, NBC had some big decisions to make. We were glad to see them make the difficult, but appropriate choice to fire Lauer, but it left one question: Who could replace him as the Today host?
Luckily, Hoda Kotb stepped up to the plate — and she's fitting into the role like she always belonged there. Here's how Kotb celebrated her first week as Savannah Guthrie's new official co-host.
She had a lot to celebrate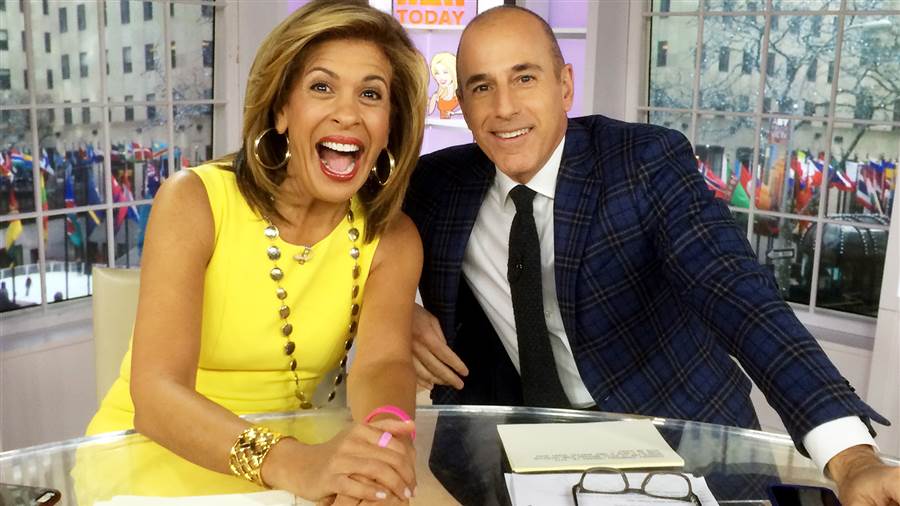 The stakes were high for whoever would be chosen to replace Lauer, but Kotb fit the part seamlessly. Following a few weeks of filling in for Lauer after he was immediately fired, NBC knew it was the right decision to hire on Kotb permanently.
Guthrie, Kotb's Today co-host, announced the exciting news live on air. Guthrie gushed, "This has to be the most popular decision NBC News has ever made."
In response, Kotb couldn't hide her joy. "I'm pinching myself," she said. "I think we should send some medics to Alexandria, Virginia, where my mom has likely fainted after hearing the open to that show."
Guthrie shared a photo of the two enjoying ladies night
It's safe to say Guthrie and Kotb are bonding, considering they celebrated their official first week as Today co-hosts with some ladies night fun. Guthrie shared an adorable photo of herself with Kotb, featuring red hearts around their faces.
She captioned the post, "It's ladies night and the feeling's right" — and we couldn't agree more.
Kotb joined in on sharing their friendship
Kotb couldn't help but document their sweet celebration, either. Kotb captioned her Instagram photo, "Saturday night !," and featured some funny faces while showing off their nearly cleared plate.
The co-hosts have undeniable chemistry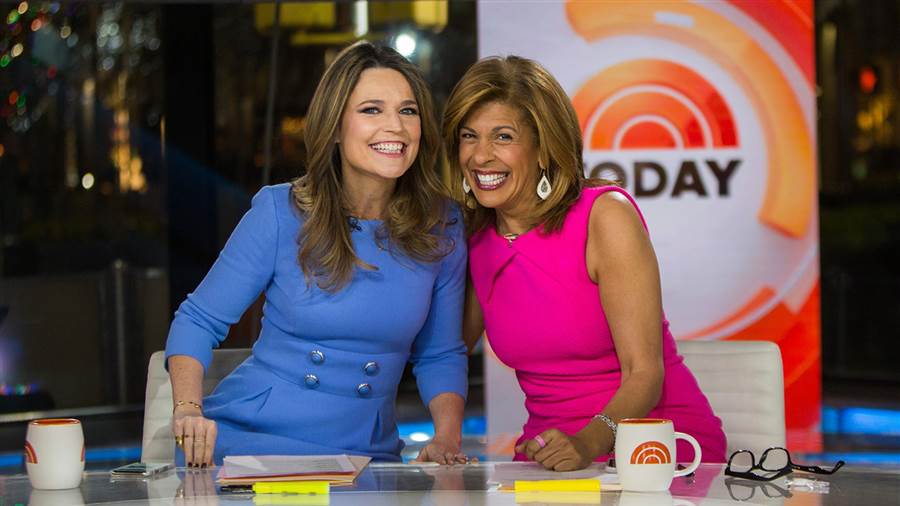 Kotb and Guthrie's ability to goof around and have fun together off-set definitely translates on screen. No one can deny that the co-hosts have serious chemistry — including the hosts themselves.
"[It] didn't feel like the first day of school. I mean, in a great way," Kotb raved about her first day. "It just felt like it was meant to be like this."
Guthrie had some pretty amazing things to say about Kotb, too. "She stepped up right in and said 'yes.' I think we are just so profoundly lucky to have each other, to be in this moment together."
The Today team surprised Kotb with a sweet tribute
Guthrie isn't the only person excited about Kotb's new role. The entire Today team presented Kotb with a sweet tribute video, reminiscing about all the amazing moments of her career. She's been with NBC since 1998, so the network has many reasons to be excited about her new position.
Al Roker told Kotb, "I'm so thrilled you're here with us every day, every morning." Carson Daly definitely agrees as he raved, "She makes it feel like you're not even doing your job. It's so much fun."
Guthrie feels like the transition was natural
Guthrie's genuine excitement for Kotb definitely speaks volumes. After all, she co-hosted with Lauer for a long time, but to Guthrie, "It feels natural." She praised about the smooth transition, "It feels like this wonderful new thing that also feels familiar and I'm just really happy and excited about the future."
They're making history
With the addition of Kotb, Today is breaking barriers with an all-female team. Kotb told People, "When you click with someone, man, woman, it doesn't matter. If it works, it works." She added, "We're sort of like sisters, and everybody wants a sister."
Guthrie commented on the historic decision, noting, "We're grateful to NBC for not having some old fashioned notion about what should be. I think they looked at it and said, 'Why would you change this? This is working, it feels good.'"

Check out The Cheat Sheet on Facebook!