Here's How Khloe Kardashian's Sisters Are Helping Her Cope With Tristan Thompson's Cheating Scandal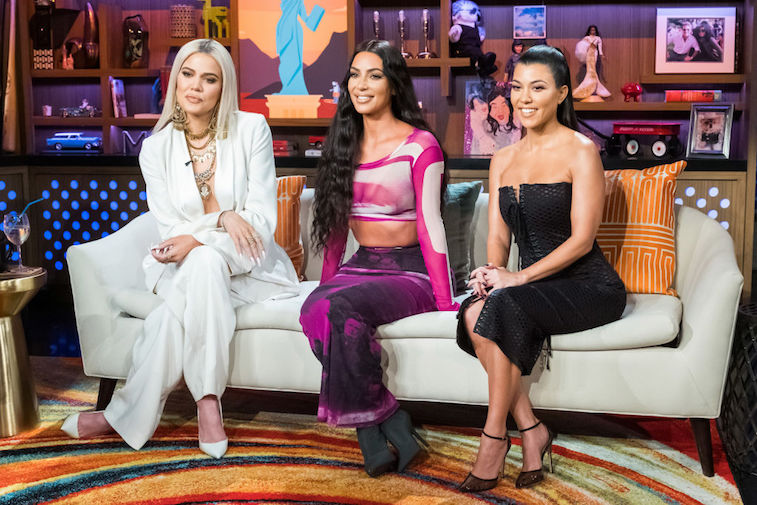 It's has been a rough couple of days for Khloe Kardashian.
After finding out her boyfriend cheated on her with someone she once considered family, Khloe Kardashian has since been leaning on her sisters the most throughout all of this.
The Kardashian-Jenner sisters have been doing everything they can to lift Khloe's spirits and it looks like they've been doing a pretty great job!
The sisters have been trying to take Khloe's mind off of the drama
On February 17, news broke out that Khloe Kardashian's boyfriend, Tristan Thompson, had cheated on her with Kylie Jenner's best friend, Jordyn Woods.
The world was left in shock and wondered what Khloe Kardashian ever did to deserve this type of heartbreak.
Kardashian has since called it quits from Thompson and cut all ties from Woods.
A few days later, Kim Kardashian decided to take her sister's mind off of all the drama and took Khloe Kardashian on a weekend getaway.
Kardashian documented the entire experience on her Instagram story as she headed to Palm Springs with her sister and Khloe's best friend, Malika Haqq.
"Kim took Khloé to Palm Springs one night before the weekend so she could have a relaxing getaway," a source close to the family revealed.
Soon after they returned, Kylie Jenner wanted to spend a little time having fun with her older sister.
On February 24, the makeup mogul shared a few moments of her and Khloe Kardashian enjoying each other's company while on their way to an Oscar's after party.
One could easily tell that Khloe Kardashian was not going to let this cheating drama ruin her night with her sister.
Khloe Kardashian just showed Tristan Thompson what he's missing
Soon after arriving at the after party, Khloe Kardashian met up with her other sisters, Kourtney and Kendall.
Kendall Jenner had just attended the Vanity Fair After Party a few hours beforehand.
The three sisters had jaws dropping to the floors as they showcased their riqué looks on Instagram.
Khloe and Kourtney Kardashian went for glitz and glamour with their outfits.
The oldest Kardashian sibling went with ith a sheer jewel-embellished dress that she appropriately paired with a black lingerie set.
The Good American founder went for an eye catching holographic bedazzled, body-clinging jumpsuit.
Kendall Jenner decided to go with a fiery red mini-dress that she paired with long white gloves, stark-white heels, and black see-through pantyhose.
This night out was exactly what Khloe Kardashian needed. It showed those, especially Tristan Thompson, that no one else matters to Kardashian except her family.
"Her family continues to support her," the source says. "Everyone is trying to cheer her up and be around to help. They all still talk a lot about what happened. Their opinion hasn't changed — what happened between Tristan and Jordyn is inexcusable."
The Kardashian-Jenner sisters are continuing to keep Khloe Kardashian in good spirits and are continuing to stand by her side.
It'll probably be a while before Khloe Kardashian is not effected by this unfortunate event.
Until then, the entire Kardashian family will do whatever it takes to help Khloe Kardashian move passed it.