Here's How Lisa Vanderpump Is Doing After Her 'Real Housewives of Beverly Hills' Exit
After nine phenomenal seasons, Lisa Vanderpump revealed she quit The Real Housewives of Beverly Hills. The reality star made the announcement on June 4. However, fans let out a collective sigh of relief, knowing the 59-year-old would remain in the Bravo family and star in Vanderpump Rules Season 8. But now that filming for season 10 of RHOBH has officially begun, fans are wondering how Vanderpump is doing now.
Lance Bass updates the world on Vanderpump after 'The Real Housewives of Beverly Hills' exit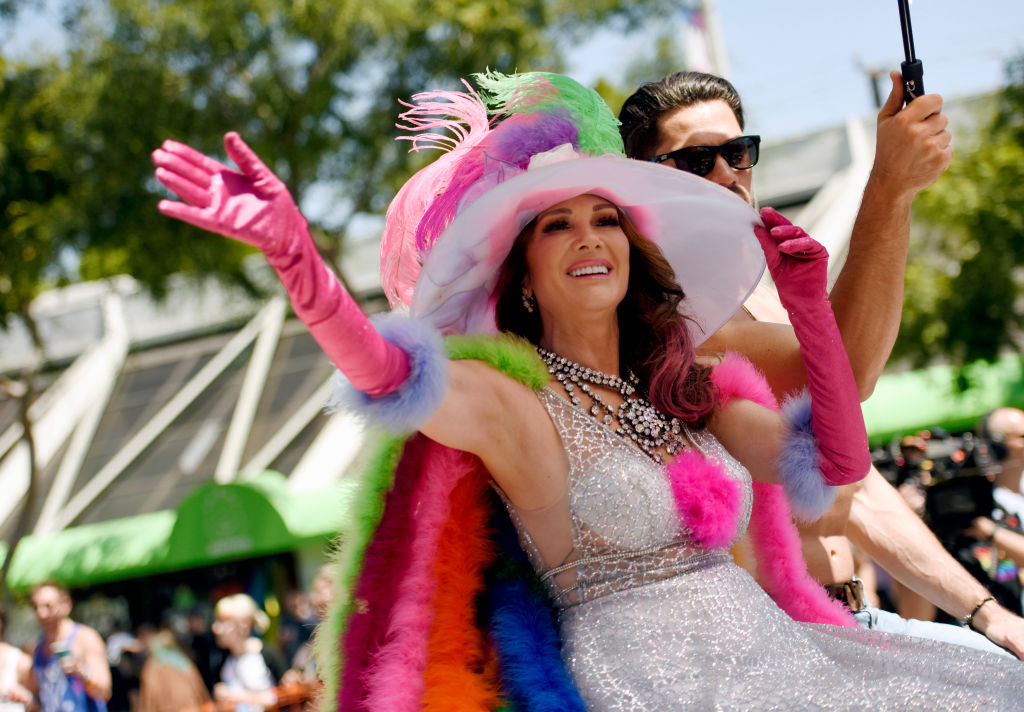 In an interview with Us Weekly, Lance Bass opened up about Vanderpump's life following her Real Housewives of Beverly Hills exit.
"We just had dinner a couple of weeks ago. You know, we have our weekly dinners. Vanderpump dinners, like, one of the best things ever because it lasts about five hours," Bass, who will make an appearance in the eighth season of Vanderpump Rules, shared. "And, you know, we get a little wine down us and we just laugh the whole time."
"But she's doing great," he continued. "I mean, for the last year, she's been very down. I mean, it's been a hard year for her, her family situation. Of course, the girls turning on her, but it was nice to see her smile again and you know, she's back to Lisa."
'The Real Housewives of Beverly Hills' cast is also moving on
Meanwhile, it seems the other cast members of RHOBH are moving on with their lives as well. When speaking with Entertainment Tonight on Aug. 26, Denise Richards confirmed Bravo began production on RHOBH Season 10. She also revealed how things are going without Vanderpump.
"I hope that everyone's gonna be there who was there [at the reunion]," Richards said. "I didn't get to know [Lisa Vanderpump] that well, but we're moving forward and I'm really excited about the season."
The new housewife also shared the dynamic she has with her other castmembers. "You know, there's a bond with us and at the end of the day, there can be differences of opinions and we can move on from that, but we still support one another," she said, per ET. "We're all very respectful of each other, we're moms and wives and have our careers, too, so I think it's important to also show that we can come together and have fun."
Why did Vanderpump leave 'RHOBH'?
As mentioned, Vanderpump officially left The Real Housewives of Beverly Hills on June 4. In an interview with DailyMailTV, the Bravo reality star admitted she wasn't returning due to her co-stars.
"I think they've made it pretty impossible for me to go back frankly," LVP said when the publication asked if she would come back for season 10. " So … no."
Then in an interview with Extra on June 7, Vanderpump delved in on her exit even further. "The last year was a very negative year for me," she said. "I feel like we're moving forward. They have had their resolution. I just had a horrible time with the show and the women. It was a very sad time in my life and it wasn't made any better. I just decided to walk away."
Vanderpump's departure from The Real Housewives franchise marks the end of an era on reality television. Nevertheless, Bass's update on the Bravo star's life and boosted happiness following her exit is enough reason to let it go. Now, let's just hope everyone involved continues to move on in peace.
Check out Showbiz Cheat Sheet on Facebook!