Here's How Marvel Plans to Top 'Avengers: Endgame'
Now that Avengers: Endgame is officially the highest-grossing film of all time, will Disney/Marvel sit back and just enjoy the view from the top It's not likely. The Marvel Cinematic Universe will only grow from here, and we think there's a plan in place to outdo itself. Here's what we know.
'Avengers: Endgame' brought Thanos' story to a close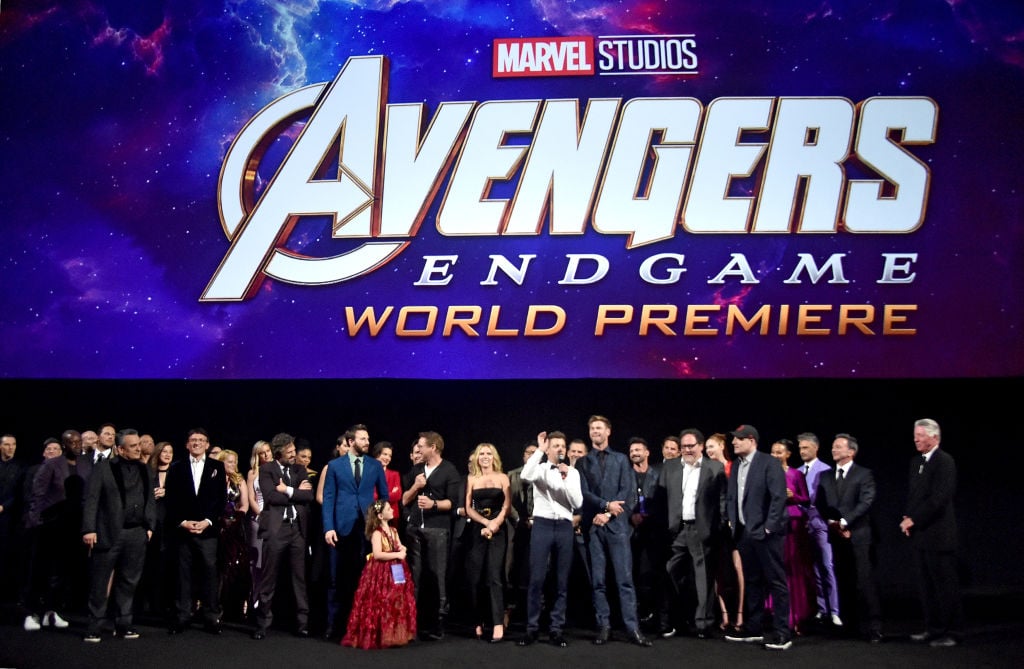 Throughout the first three Phases of the MCU, the story was building towards a major climax. It was revealed in The Avengers that Thanos, a creature from the planet Titan, was collecting the Infinity Stones, in order to achieve his goal of eliminating poverty across the universe.
Avengers: Infinity War saw Thanos succeed in using the Infinity Gauntlet to wipe out half of all living creatures. In Endgame, our heroes worked together to reverse this action by going back in time, gathering the stones themselves, and using them. While this resulted in a few irreversible and devastating deaths, it was, arguably, a win, and served as an appropriate finale.
'Endgame' broke a lot of box-office records
Given all that lead up to it, Marvel knew that Endgame was bound to be a hit. Many of the films before it, such as the previous team-up Avengers installments, had done very well at the box office, having reached peaks of third (The Avengers), fourth (Infinity War), and fifth (Avengers: Age of Ultron) on the list of highest-grossing films worldwide during their time in theaters.
But Endgame beat them all, as it was expected to. Not only that, but it surpassed both of the previous highest-grossing films of all time: James Cameron's 1997 historical drama, Titanic and, eventually, his 2009 sci-fi phenomenon Avatar. Endgame currently sits at the top of this chart, with a worldwide gross of almost $2.8 million.
Here's what we know about the MCU's Phase 4
When Spider-Man: Far From Home closed out Phase 3, we knew there had to an announcement on the way. And while there were many rumors as to what was to come, nothing was made official until San Diego Comic-Con 2019, which brought forth a look at the upcoming slate.
Phase 4 will consist of five films spread over two years: Black Widow on May 1, 2020, The Eternals on Nov. 6, 2020, Shang-Chi and the Legend of the Ten Rings on Feb. 12, 2021, Doctor Strange in the Multiverse of Madness on May 7, 2021, and Thor: Love and Thunder on Nov. 5, 2021. These dates are, of course, subject to change slightly.
Then there's the addition of the MCU's official expansion into TV with the Disney+ streaming service, set to launch in Nov. 2019. There are also five properties there: The Falcon and the Winter Soldier, WandaVision, Loki, What If…?, and Hawkeye. There are no exact dates for these premieres, but they'll be spread out through 2020 and 2021, as well.
Is this what Marvel is building towards?
While fans were treated to a sampling of the casts in addition to the dates of each of the Phase 4 properties, very little is known about Phase 5 and beyond. But we can see what it is that Marvel may be building towards in order to top Endgame.
Like Phase 4, Phase 5 looks to be a mixture of old and new. There are the sequels to Black Panther and Captain Marvel, the long-anticipated Guardians of the Galaxy Vol. 3, as well as the additions of Blade and The Fantastic Four as well as, possibly, the X-Men. This leads us to believe that Phase 6 will be when we finally get a fifth Avengers movie, featuring plenty of new characters — and, hopefully, the Young Avengers, as previously rumored.