Here's How Ryan Murphy Is Avoiding The 'Glee' Problem He Had Before It Happened With 'American Horror Story'
Ryan Murphy is a king of pop culture. He is at the forefront of many major television shows like Glee and American Horror Story, and he just scored a massive $300 million deal with Netflix to make even more TV. His shows carry significant influence, and his audiences eat his content right up, like with his most recent show, The Politician.
Even though Glee was super popular at one point it had its faults. Some say it didn't age well, while others didn't like it as a whole. But for any fan of the show, it might be accurate to say a major problem in the later seasons was the lack of connection with the newer characters. This wouldn't be a major problem if those characters weren't into such major parts of Seasons 4 and 5.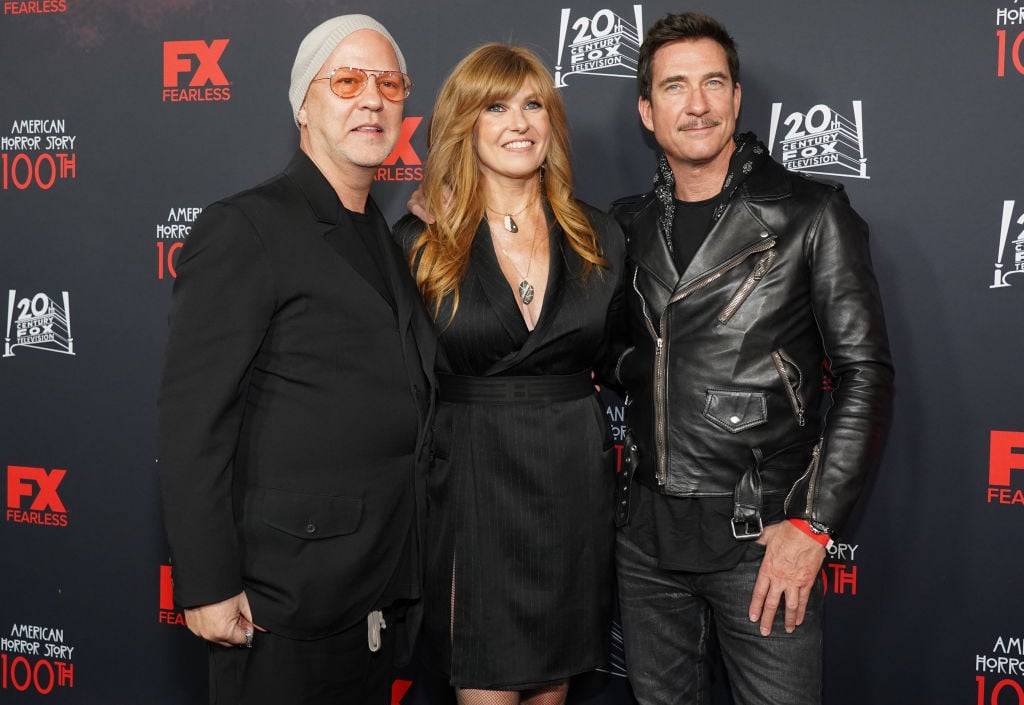 While American Horror Story shifted away from the core cast they set up in the first four seasons, it didn't suffer from the same problem Glee did, and here's why.
'Glee' fell off in the later seasons because audiences didn't connect with new characters
In Season 4, Glee welcomed a new group of singers to the cast, making up almost half of the on-screen talent. Actors like Melissa Benoist (Marley), Jacob Artist (Jake), and Becca Tobin (Kitty) all had promising arcs. But it fell through when their stories just weren't there.
On top of that, the high schoolers still at McKinley didn't have the bond fans had with the original New Directions. Plus, the show split its time between Lima, OH, and NYC with Rachel and Kurt. There were still originals in the club, but it wasn't the same vibe. 
'American Horror Story' lives off of the audience's bond with the actors
All shows and movies should evoke some type of response from an audience, so the lack of that in later seasons of Glee really affected the show as a whole. But American Horror Story is rooted even more in how the audience accepts and bonds with the characters. In this case, fans are meant to connect with the actors.
Since it's an anthology series, audience members can't root for a hero or villain each season, because they're usually different (except for Apocalypse and other instances). AHS is an actor-based show; fans come back for the people portraying new roles each season. So if the show didn't develop emotional attachments to said actors, they're in trouble. But that didn't happen.
'AHS' didn't drop new characters out of the blue
The key with American Horror Story's success and its ability to bring in so many new characters, lose original ones, and still dominate TV, is that they integrated them slowly. Season 9, 1984, lost two main actors that had been with the show since the beginning: Evan Peters and Sarah Paulson. And in their wake, it added a ton of new names. But it was still very successful. 
Because AHS used actors with a good track record on the show — Emma Roberts, Billie Lourd, Cody Fern — and did an excellent job of writing in new ones, it didn't suffer from Glee's mistake. Plus, as FX Networks and FX Productions CEO John Landgraf said in August to The Wrap, the show needed a "clean the slate" after the massive production of Apocalypse. 
So thankfully, for now, American Horror Story is on a trajectory to keep soaring in ratings and not suffer from the problems Glee had. Season 10 doesn't have a theme yet, but familiar faces pop up all the time. Luckily for AHS, they don't need them to succeed.