Here's How Stephen Amell Could Play Oliver Queen Again After 'Arrow' Ends
Arrow began The CW's crop of superhero shows which will grow to six with this season's Batwoman. Arrow is coming to an end with its upcoming eighth season, but it will still leave behind The Flash, DC's Legends of Tomorrow, Supergirl, Black Lightning and now Batwoman. So if Stephen Amell wants to put on his green hood again, he'd have places to do it.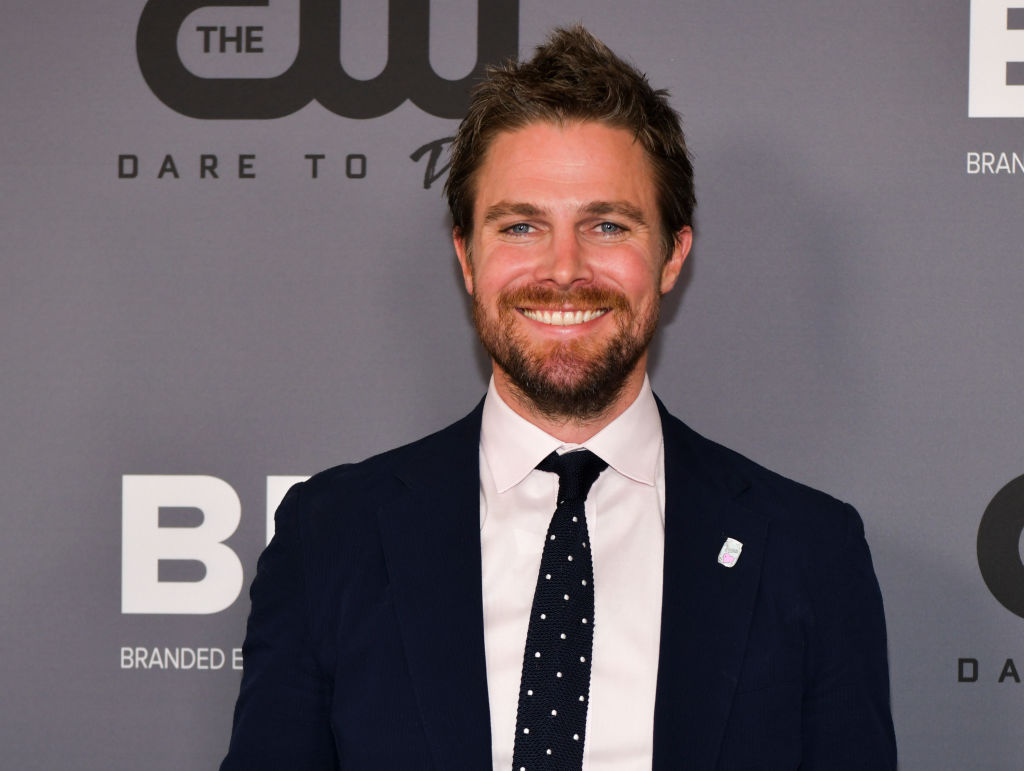 Of course, that all depends on where the series finale of Arrow leaves Oliver Queen. Stephen Amell and Arrow executive producer Marc Guggenheim were on a Television Critics Association panel for the final season of Arrow. Here's how they think Oliver Queen could return if he wants to. Arrow returns October 15 at 9 p.m. on The CW.
Oliver Queen won't return until Stephen Amell gets a nice, long break
First things first. Stephen Amell is closing in on eight years of keeping in Green Arrow shape, and we've all seen the salmon ladder. He should get a year or two off, and plus, Arrow is headed towards a definitive end.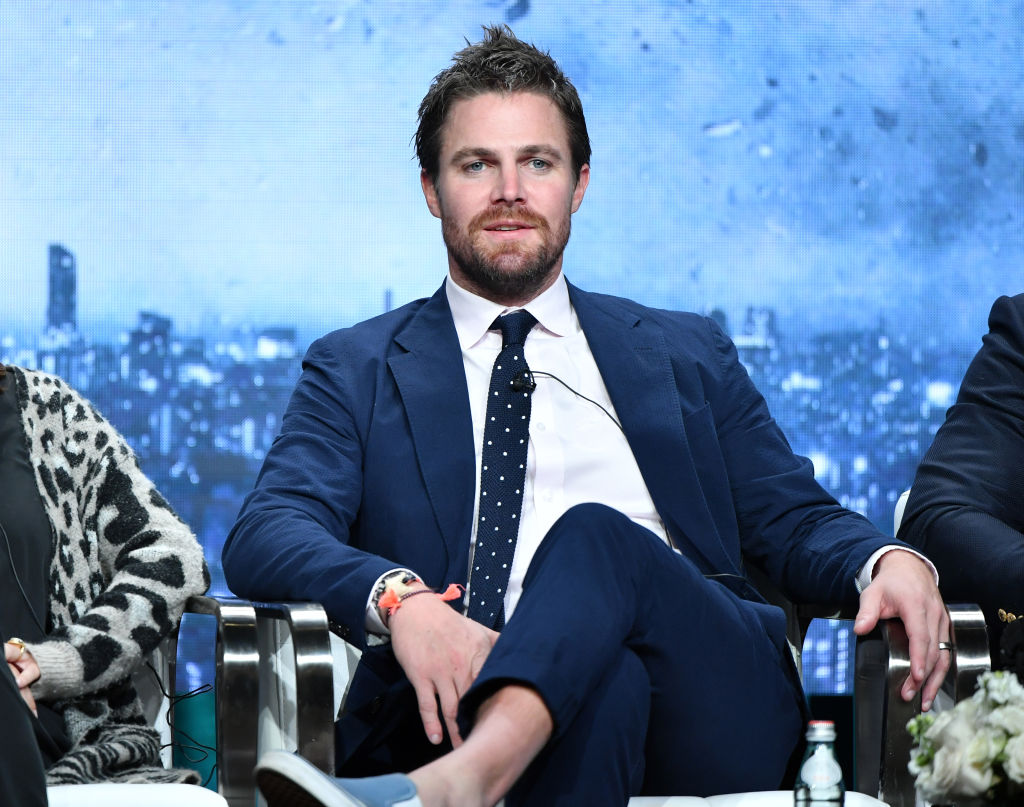 "I don't want to sit here and say never say never because I'd probably be wrong," Amell said. "But I do believe in a good clean break. So I'm not saying that I'm never going to pop up again but I'm going to take a minute.
'Legends of Tomorrow' could always visit Star City in the past
Even if Arrow ends with Oliver Queen's death, and that's not unlikely, DC's Legends of Tomorrow travel through time. They could always visit a past when Oliver Queen was still alive.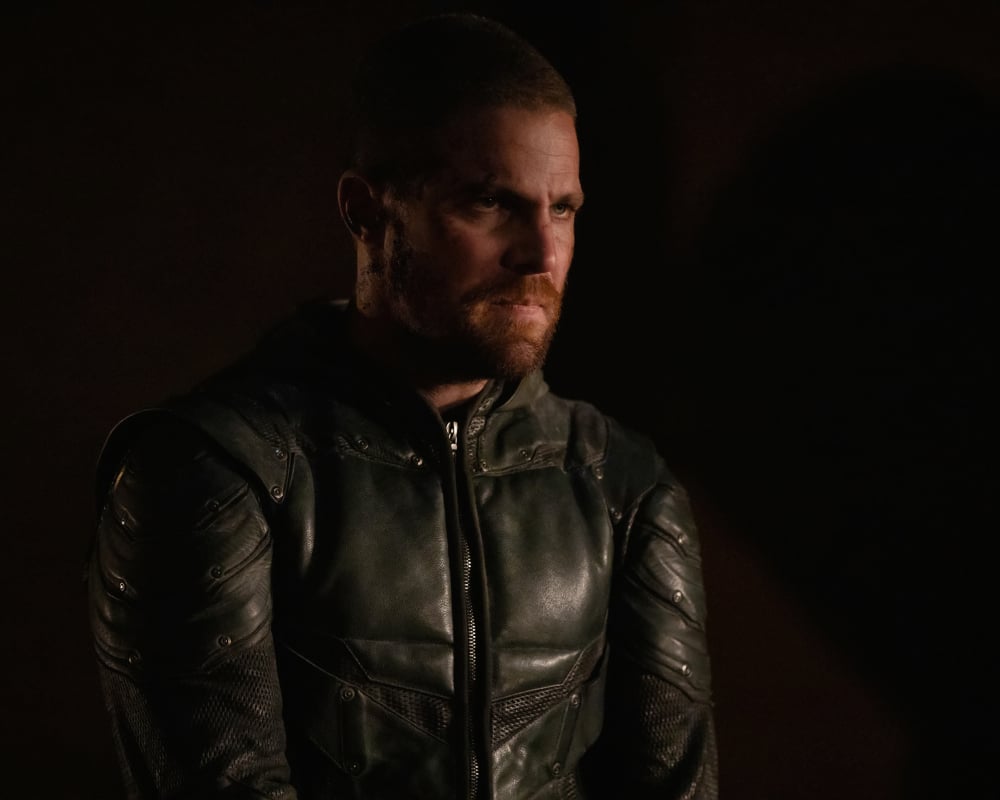 "I really leave that up to Stephen and what he would like to do," Guggenheim said. "I will say we're lucky. There are various different mechanisms in place that would allow Stephen, if he desired, to maintain a presence in the Arrowverse. So I don't want to speak for Stephen but we're all very much in the same space of we have to launch the new season, we have to do the crossover, we have to bring the series in for a close. I don't think any of us are really thinking about anything beyond Arrow at the moment."
The end of 'Arrow' has been nigh for two years
Stephen Amell actually started thinking about Arrow ending two seasons ago. So two years is a long time to plan for the end. It's not exactly the time to think about coming right back.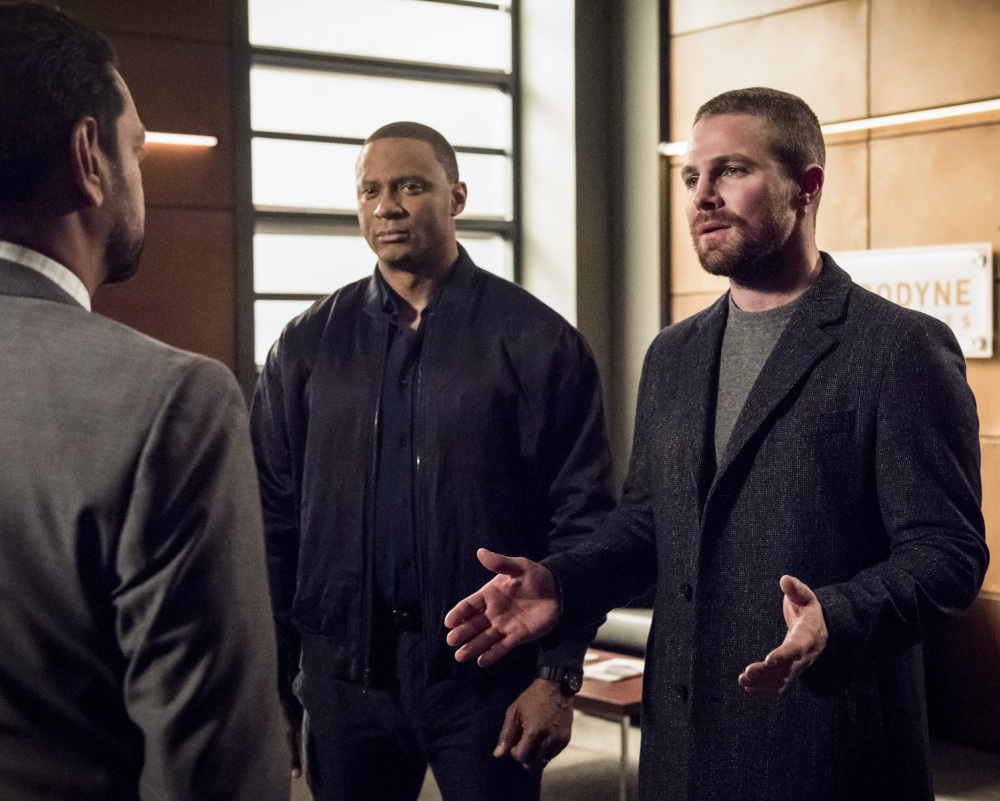 "Look, I stand by the decision that we made," Amell said. "I think actually midway through season 6 that I actually thought that we were going to end in 7. I think that what we've done, and frankly it was really [producer] Greg Berlanti's idea, having a run of 10 episodes to bookend an eight-year run, stuff like that doesn't happen."
Get ready to say goodbye to Oliver Queen in 'Arrow'
It's very likely that Oliver Queen won't make it out of Arrow alive. That could still allow for a heroic sacrifice, but it makes an Arrow reunion less likely.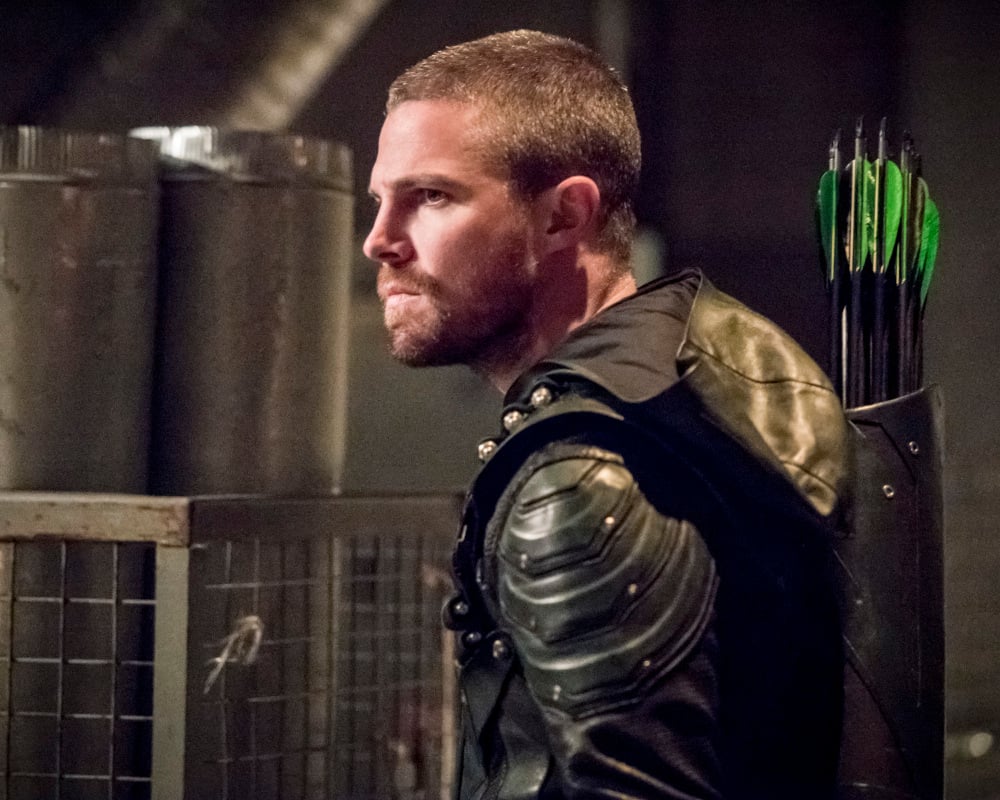 "We basically had a character come to Oliver and said, 'You're going to die, buddy,'" Guggenheim said. "I think if you're asking if the question is how can we reconcile a happy ending and Oliver dying, what I would say is I think when I read about this online and people are asking us questions, they're thinking about things in a very binary way, that the ending will either be X or Y. And all I would say is I think we have Z planned."
The rest of Team Arrow might not be out of a job just yet
However Oliver Queen ends up on Arrow, there will be plenty of Green Arrow allies in Star City. Might they be needed to help The Flash or Black Lightning fight crime?
"We're always talking about it," Guggenheim said. "Those conversations are always being had. There is nothing that has gone so far down the road that I wouldn't certainly announce it here. But all the showsrunners talk, and stuff like that comes up all the time."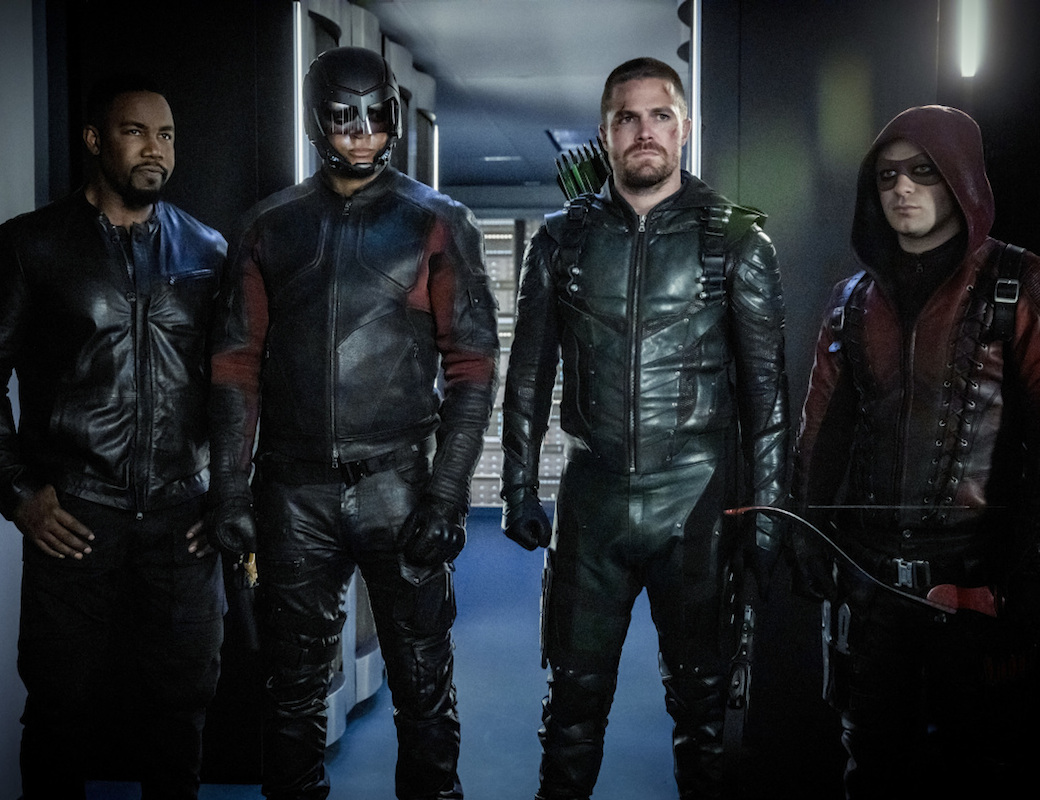 All right, so there's a future for Diggle, Dinah and Roy.
"Right now, honestly, everyone is focused on launching their seasons, getting their season premieres finished, getting ready for the crossover," Guggenheim said. "Everything sort of post Arrow's life, we're going to have those conversations, but further down the road."