Here's How The Weeknd Supported Selena Gomez During Her Kidney Transplant
On Thursday, Sept. 14, Selena Gomez revealed why we haven't seen much of her during summer 2017: She underwent a serious operation. In an Instagram post, Gomez shared that she received a kidney transplant, due to complications from Lupus, a chronic autoimmune disease she's been battling.
Gomez has received an outpouring of love from friends, family, and fans alike, but her boyfriend, The Weeknd, has truly been by her side through it all. Here's how The Weeknd supported Gomez through this difficult time, as well as a look at the other sources of support she's received.
He's been with her every step of the way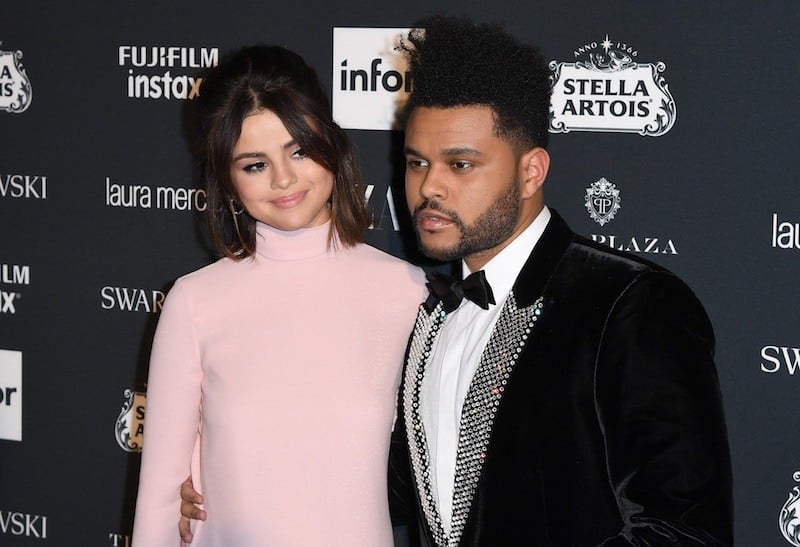 The Weeknd has been her support system through it all. Though Gomez received the surgery a few months ago, according to an insider for People, he was by her side during her surgery, immediately after, and now as she's "been recovering and is in a much healthier place."
Gomez and The Weeknd seem to be more in love than ever, as less than a week before her Instagram announcement regarding her surgery, the couple shared a kiss on the red carpet at a Harper's Bazaar celebration during New York Fashion Week.
He scheduled his tour around her surgery
Not only was The Weeknd by her side the whole time, but he actually scheduled performances on his Starboy: Legend of the Fall tour around her surgery. He even canceled a Grey Goose-sponsored show last minute on Aug. 26.
A source close to Gomez shared, "He's been very caring and it's meant a lot to her to have him by her side."
He skipped out on the 2017 MTV Video Music Awards
Though The Weeknd was a nominee at the 2017 MTV Video Music Awards, he skipped out on the event to be with Gomez. He was nominated for five awards, including Video of the Year (aka the award of the night).
Missing this huge night in music is a true testament to how much he cares for Gomez  and that he would do anything to be by her side in support.
They just got a new puppy together
On Friday, Sept. 15 (one day after her Instagram announcement), Gomez stepped out with a new Cavalier King Charles Spaniel puppy named Charlie. According to E! News, Gomez and The Weeknd were spotted at a pet store earlier this month, and the new puppy parents have been posting photos and videos of Charlie all over their Instagram stories.
We're sure having a new puppy to play and cuddle with alongside her supportive boyfriend is helping Gomez get through the recovery process a little easier.
Gomez's friend, Francia Raisa, stepped up in an incredible way
https://www.instagram.com/p/BIKzXqjBLkX/
Gomez has received an immense amount of support from her friends, too — namely, Francia Raisa, who actually donated her kidney for Gomez's transplant. Gomez's Instagram post included a photo of the two holding hands in their hospital beds following the surgery.
Gomez wrote in the post, "And finally, there aren't words to describe how I can possibly thank my beautiful friend Francia Raisa. She gave me the ultimate gift and sacrifice by donating her kidney to me. I am incredibly blessed. I love you so much sis."
There's been an outpouring of love from her celebrity peers
Prayers & love to @selenagomez you are a warrior princess. What an inspiration. ?

— Lady Gaga (@ladygaga) September 15, 2017
Longtime friend and fellow celebrity Demi Lovato is one of many who shared their support and admiration of Gomez's strength. Lovato told People, "I think that she is a very strong woman. I've very happy and proud of her."
Lady Gaga has been dealing with health issues of her own, so she quickly took to Twitter to sympathize with Gomez, writing, "Prayers & love to @selenagomez you are a warrior princess. What an inspiration."
Kesha showed her support to both Gomez and Gaga on Instagram, writing of the stars, "My heart is with Selena Gomez and Lady Gaga today. We're all human & need self care. i hope both these icons heal safe & feel good. such wonderful role models for being so honest with a very critical world."
Fans have commented words of love on Instagram
Gomez's fans will follow her every step of the way, which she even acknowledged in her Instagram post, writing, "I'm very aware some of my fans had noticed I was laying low for part of the summer and questioning why I wasn't promoting my new music, which I was extremely proud of."
Hundreds of thousands of fans have posted supportive comments on her photo, such as "Absolutely courageous and selfless, both you and your best friend. Love all around" from Instagram user, @dianadanielleb. Gomez and her fans share a strong connection, and we're sure this strengthened their bond.
Gomez's mother was in 'high gear'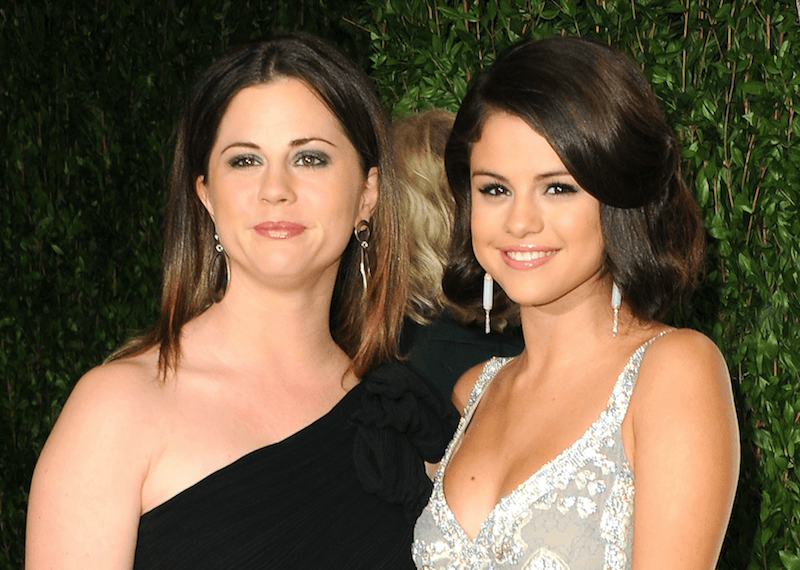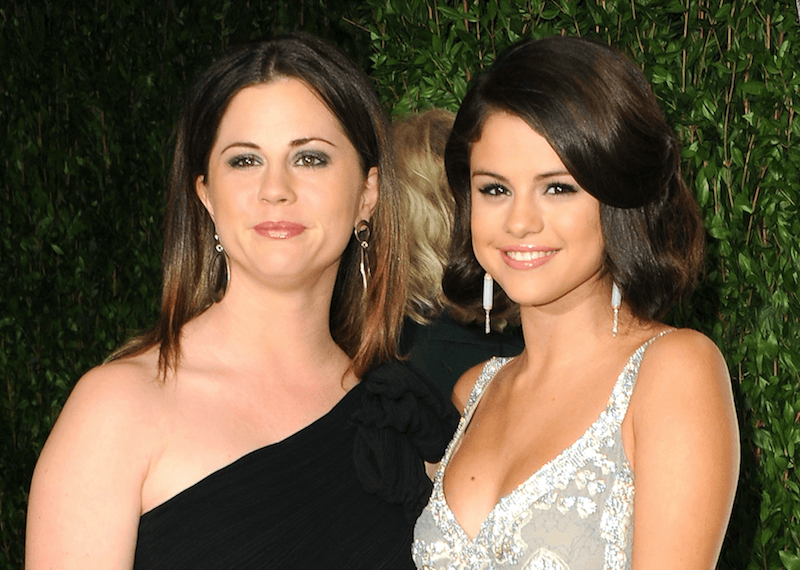 On Monday, Sept. 18, Gomez's mother shared the experience on Instagram.
Mandy Teefey has been there through it all for her daughter and wrote, "I am pretty sure I am banned from that hospital. Mama Bear was in high gear. Selena gained a kidney, I was able to keep my little girl, but I also gained another daughter … thank you to everyone who was there for Sel, Francia and our families. We survived from all the love, prayers and God."
Check out Entertainment Cheat Sheet on Facebook!