Here's How To Watch Rihanna and Childish Gambino's New Movie 'Guava Island'
If you didn't know already, Donald Glover and Rihanna are starring in a new movie together and it's more than you thought you'd ever need.
The new film debuted at the Coachella Valley Music and Arts Festival Friday evening and for anyone who sadly didn't have the funds to attend the festival, the movie is now available to stream online.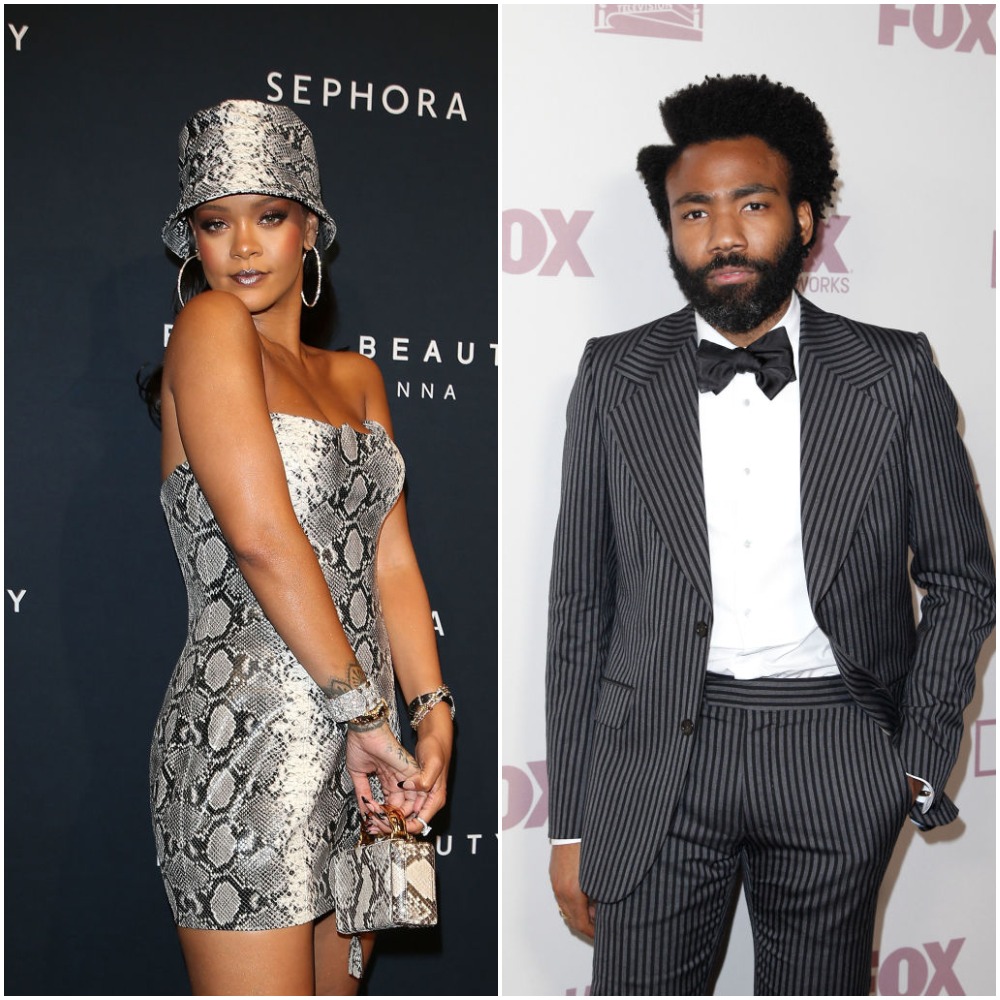 Guava Island received high praise from those who had the chance to see it during Coachella and now that it is available to stream, it is set to definitely be quite an experience.
Music is the movie's main focal point
This might not be the first time we're seeing Childish Gambino's acting chops, but it is the first we get to see his acting and musical skills combine.
Guava Island stars Donald Glover aka Childish Gambino as Deni Moore, a part-time radio MC who is the star musician on his island.
The film follows Deni and his quest to play during an evening music festival that island officials do not to want to take place.
Deni knows that many people on the island want to attend this music festival and hear him play but with powerful wealthy island leaders breathing down his neck, he must choose to either cancel the event or bring a sense of freedom through music to his small island and risk his life.
Not only do viewers get to see Childish Gambino in action, but they also get to see born and raised island girl Rihanna in her natural element.
Rihanna plays Deni's long-time girlfriend, Kofi Novia, who has dreams of one day leaving Guava Island and starting a new life abroad.
Many thought this movie was also a visual album since it incorporates a few of Childish Gambino's hit songs such as, "This Is America," "Summertime Magic," "Saturday,"and "Feels Like Summer".
The film also includes a unreleased song called "Die With You" that sounds like it is fully capable of topping the music charts in the upcoming weeks.
Due to Guava Island being focused around music and how that plays a part in today's societies, the music in this full is especially important.
The film is only available to stream on Amazon Prime
For anyone who didn't have a chance to see the film while attending Coachella this past weekend, you now have the view Guava Island in the comfort of your own home.
The film is available to stream on Amazon Prime for free for only 18 hours following its debut. Amazon will also stream it on their Twitch platform
Guava Island will also be available on YouTube's Coachella Livestream along with Childish Gambino's performance.
It has not been revealed if Guava Island will remain on Amazon Prime or charge a fee after the 18 hours is up, so we suggest watching it while it's free and experiencing the most talked about movie on Twitter.
Guava Island is definitely something you do not want to miss out on. As the tale of a happy-go-lucky-musician trying to share his love of music with others will make this the movie of the year.