Here's How You Can Stream Kanye West's 'Jesus Is King' Album
The wait is finally over! After what feels like years, Kanye West finally released his highly anticipated Jesus Is King album and fans can now rejoice. While many of us are taking this time to plan out when and where we're going to hold a listening party for the album, others are probably going to …
The wait is finally over! After what feels like years, Kanye West finally released his highly anticipated Jesus Is King album and fans can now rejoice.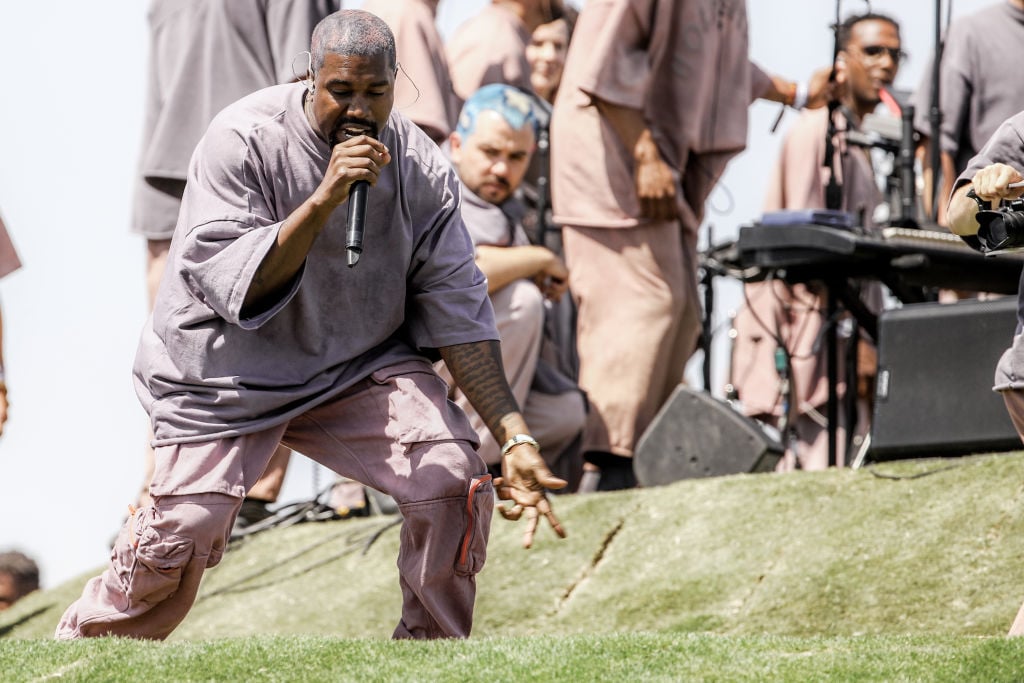 While many of us are taking this time to plan out when and where we're going to hold a listening party for the album, others are probably going to have West's new tracks on repeat all weekend.
So, if you want to experience the album release of the year, here's are all of the ways you can stream Jesus Is King for your listening pleasure.
Fans have been waiting months for this album to drop
What better way to start off our weekend than with an album release we've been patiently waiting for.
After months of anticipation, West finally heard our pleas and has dropped his well-awaited Jesus Is King album.
The rapper took to Twitter on October 21 to announced this exciting news, which is all that fans have been talking about this entire week.
While many of us couldn't contain our excitement when we saw his tweet, others refused to get their hopes up seeing as though the rapper has bamboozled us before.
Fans were initially looking forward to this album to be released on Sept. 27, especially after West built up a lot of hype surrounding the record.
Once that day rolled around, there was no album and fans were not happy in the slightest.
While West's never publicly addressed why he delayed the album's release, it has been said that he needed to tweak a few things before he considered it to be perfect.
Now that the album has gotten the rapper's approval, it is time for us to bask in all of its glory and finally experience West's most anticipate record to date!
Spotify
When it comes to new music, Spotify never seems to disappoint.
With the streaming service having more than 100 million premium subscribers worldwide, every newly released album is automatically uploaded to the platform.
While some might only use Spotify to get a discounted Hulu subscription, it might come in handy if you're looking to stream the Jesus Is King album.
The highly anticipated record is available to stream on the platform, so if you're the type of person who doesn't really give their Spotify app the time of day, we'd recommend doing so for this purpose.
Apple Music
For all you iPhone lovers out there, you'll be thrilled to know that JIK is within your reach as well.
With many artists of today partnering with Apple Music to release exclusive content, it doesn't come as a surprise that West did the same.
Ye's new album is currently available to stream on the listening service for those who are subscribed.
For those who aren't, there's no need to fear. Apple Music offers new listeners a free 3-month trial, which is a pretty awesome deal if you're not the commitment type.
Pandora
When it comes to the biggest album release of the year, of course, Pandora wasn't going to stand by and watch other streaming services get all of the glory.
This streaming service happens to be the largest in the U.S., with 71.4 million active users and 6.0 million subscribers as of 2018.
Signing up is free and only takes a few seconds before you have millions of songs at your finger tips.
So, if you are someone who's looking for a way to stream Jesus Is King without having to go through Apple Music or Spotify, Pandora would definitely be the way to go.