Here's How Much You Need to Be a Contestant on 'Fixer Upper' and Other TV Shows
Reality TV wouldn't be reality TV without a bit of intrigue. The mind-numbing, yet irresistible drama is made possible by overly invested contestants and the potential for top-tier onscreen loss. Viewers love it, producers manipulate it, and contestants stomach it. Of course, the hefty prize at the end sweetens the deal, but when we look at just how much people spend for even a chance at making it on TV, we're not sure the rewards are proportionate.
How much will a shot at fame cost you? And is there really any benefits to such rapid, yet fleeting stardom? The Cheat Sheet considered seven of the most popular reality TV shows and broke down the upfront, unexpected, and resulting costs required of an on-screen venture. The reality of it all may shock you.
1. The Bachelor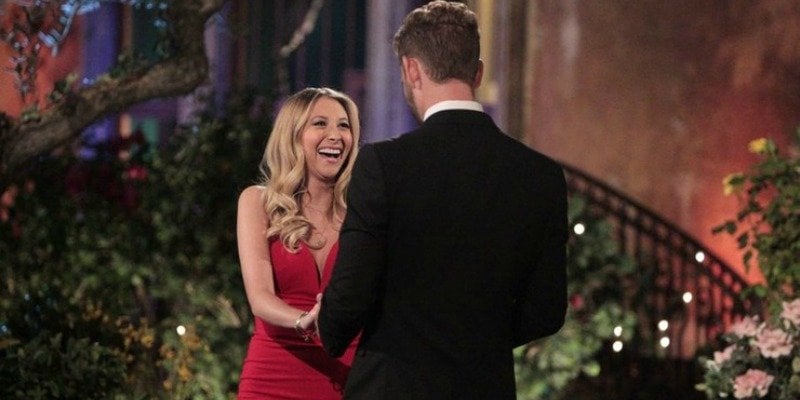 How much would you pay for a chance to find love? According to past contestants on hit reality TV show, The Bachelor, the ceiling is high. Like thousands of dollars high. Waived entry fees are quickly overshadowed by the unprecedented costs associated with a very public journey to find love.
While some well-connected ladies snag dress deals with designers and score outfits for free, some aren't as lucky. Contestants have spent anywhere from $5,000 to $40,000 on wardrobe alone. Former Bachelorette Jullian Harris admitted to spending $8,000 on her wardrobe. "I had re-mortgaged my house and I spent something like $8,000 on clothing (which is still a lot) … but now that designer labels are even more important, I can see how someone can spend that … easily!!!!!"
A rigorous six- to ten-week filming schedule forces many contestants to quit their jobs and rack up unnecessary credit card debt to fund the experience thanks to little to no advanced notice before filming starts. And the $100,000 ring won't likely help save you from debt. If couples are together for less than two years, they have to give the ring back.
2. Fixer Upper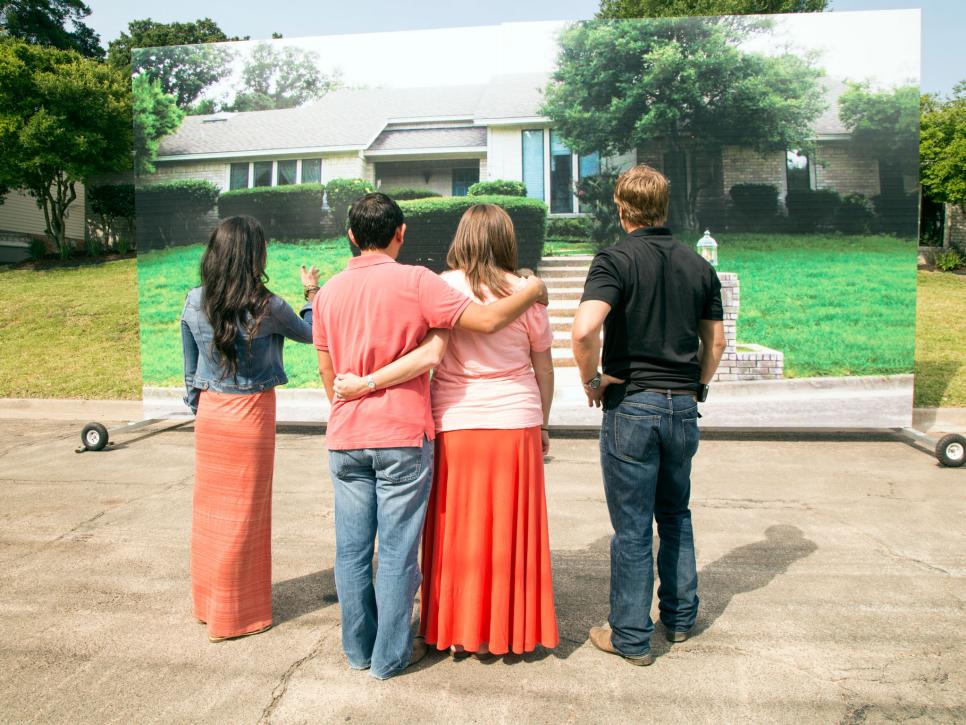 Unlike other fancy reality shows, HGTV requires no fancy wardrobes requirements or long, drawn out-application processes. But you are required to fork over a bit of cash to be selected.
To simply request the presence of Chip and Joanna Gaines from Fixer Upper, applicants must be willing to spend at least $30,000 in renovations. It's also required that all homes are already purchased before filming begins. But if you can provide the cash and the house, they'll provide the reveal. According to season 3 cast members Lindy and Chris Ermoian the renovation timeline is only about three months. Keep in mind, the fees don't stop at renovation budgets. All furniture Joanna uses to stage the home must be purchased outright by the homeowner. And it won't come cheap. Those beloved signs she often adds as a personal touch sell for upwards of $100 online.
However, homeowners land a deal because they get the work done at cost, according to The Belleville News Democrat. In return, HGTV network pays the Gaines' the percentage of the profit they normally would've charged the homeowners, plus overhead. Still, many guests aren't prepared for the other costs associated with being on the show. Some couples were able to cash in on the home by renting it out on Airbnb, but others were forced to sell their properties and move due to the exposure the show generates.
3. The Voice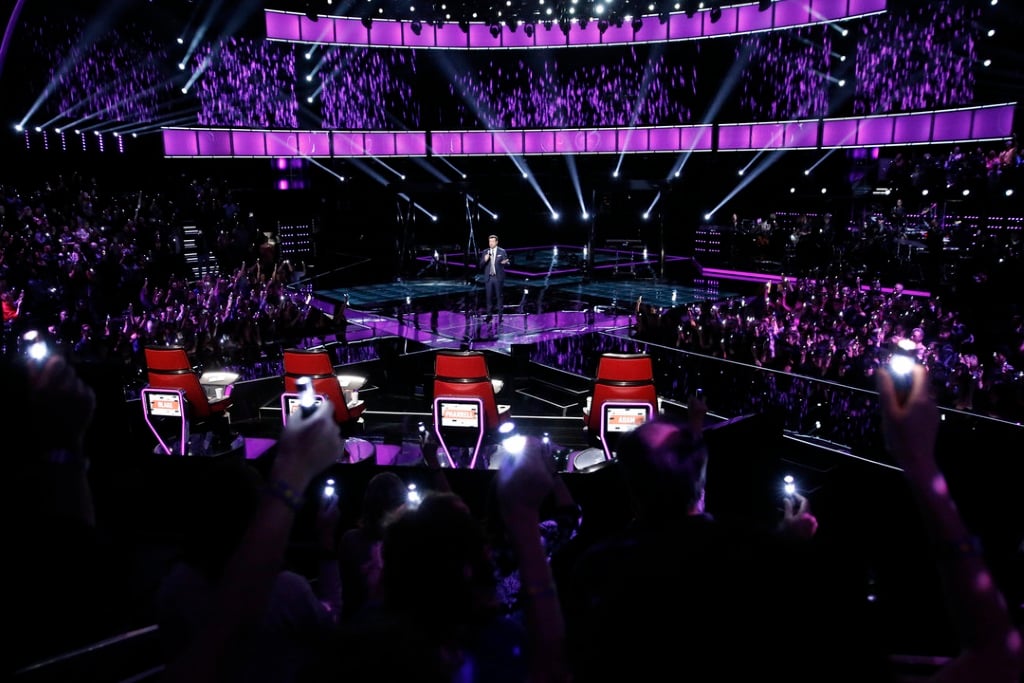 You'll need to be pretty financially stable to appear on The Voice — or at least be okay with not working during filming. Despite receiving a small show stipend to cover living expenses, it is hardly enough to replace a regular full-time salary. Jessie Poland, season 2, compared the prep work induced by producers to a part-time job in an interview with Cosmopolitan. There's a five-month time frame between auditioning and the "blinds" viewers see on TV. "I couldn't make a ton of money. And even though I worked as a film writer and played shows, I couldn't do that while I was on The Voice. I couldn't really work. No one can work."
Kat Perkins, season 6 contestant, put her apartment out for sublet, because even as a freelance writer, the show gave her no time for much else between required voice lessons, social media training, and interview preparations.
Is exposure worth the price of preparation? The Voice has been accused of rigging a result or two. One leaked contract showed just how much contestants risk on the show. It states the show can change the rules and eliminate contestants at will and contestants could be portrayed in a way that "may be disparaging, defamatory, embarrassing and may expose them to public ridicule, humiliation or condemnation."
There's no telling the cost it can have on your career. Season One winner Javier Colon had a terrible relationship with Universal Republic and was forced to end his contract without ever releasing an album.
4. Survivor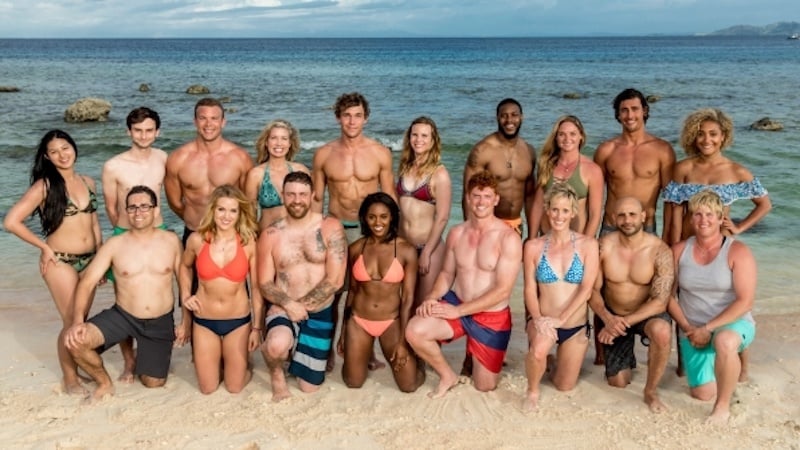 It's a seven-week investment at minimum to be on CBS's Survivor. This means even the first eliminated cast member must prepare to leave their jobs and families for the duration of filming and hide out in undisclosed locations while the remaining players battle it out.
But there's no need to spend such vast amounts of cash to play survivor as the producers choose which clothes the contestants will wear on the island according to The Richest. Applying to appear, however, may not be worth your time. Many contestants are heavily recruited by producers and already semi-famous — like country singer, Chase Rice and Survivor: One World contestant Chelsea Miessner, a regular on Bravo's Southern Charm.
The last place finisher still receives about $2,500 while the winner receives $1 million. However, the taxes associated with large winnings are hefty and reduce the actual prize to about $600,000. But that's only if you overcome the show's attempts to rig the results. A previous contestant sued Survivor creator for rigging her early rejection from the island and swaying the votes of other tribe members. Other times, contestants run the risk of being sued by the producers for leaking secrets about the show without consent — something that could make appearing on TV a much more costly endeavor than planned.
5. Dancing with the Stars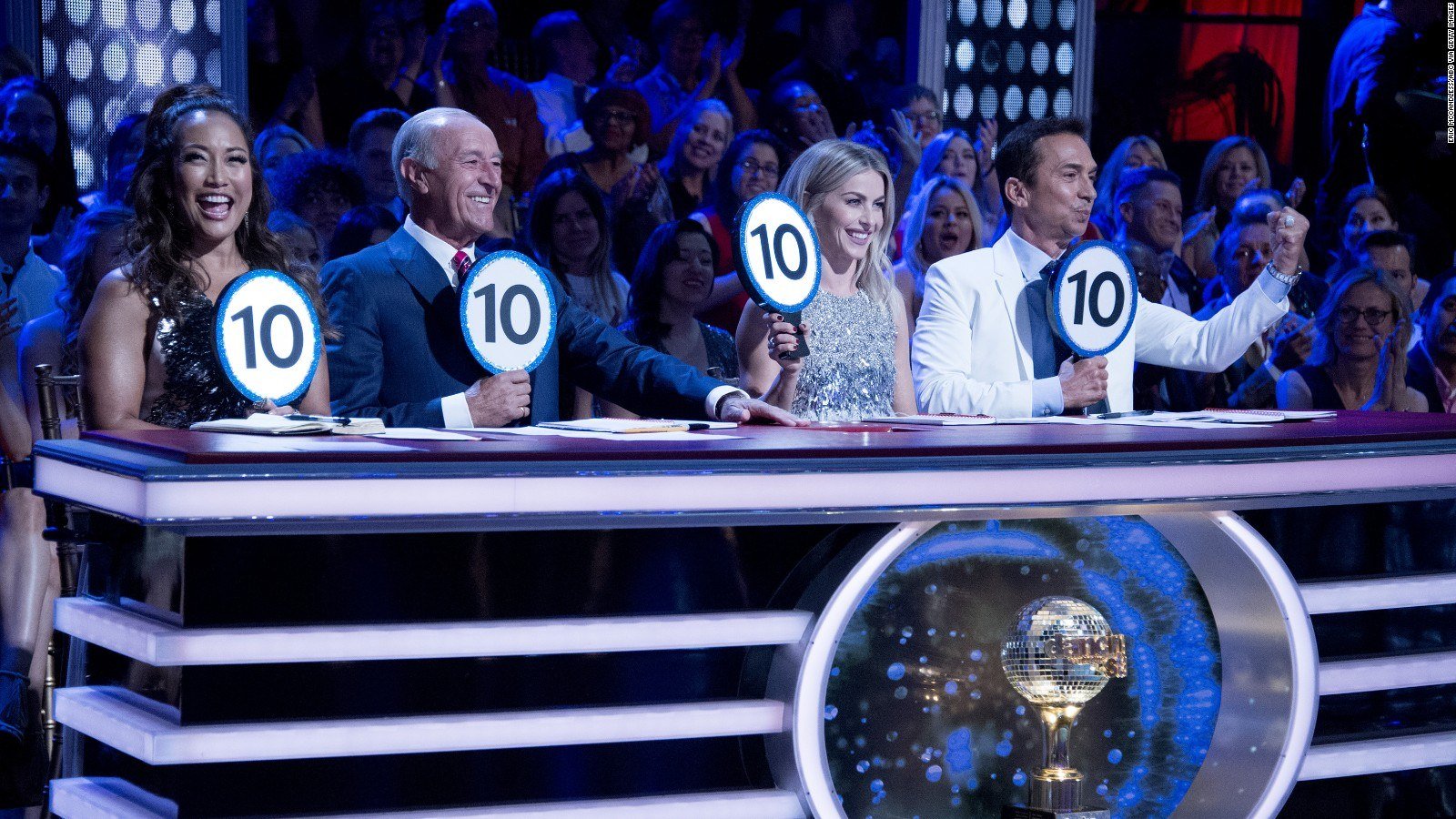 Unlike other reality TV shows on this list, contestants who appear on Dancing with the Stars are actually paid to dance, leaving little upfront cost associated with appearing on this show. Granted, chosen dancers are like Antonio Brown, Nick Cater, and Brooke Burke are almost always already wealthy and regarded as Hollywood elite.
The deal to dance is pretty sweet in comparison to other reality shows. For one, it provides unprecedented exposure with minimal risk. Even their clothes are tailor-made and free to those who wear them. The stars are also slated for weekly spray tan sessions as part of the grooming process, as well.
But it is unlikely stars would embarrass themselves on national television without serious monetary incentives. Thus, stars are paid a base salary of $125,000, plus more for each week they advance. People reports those who make it the full 11 weeks get $360,000 in total earnings with one taking home the Mirror Ball trophy. However, the winners do not receive a cash prize to accompany the Mirror Ball Trophy.
6. House Hunters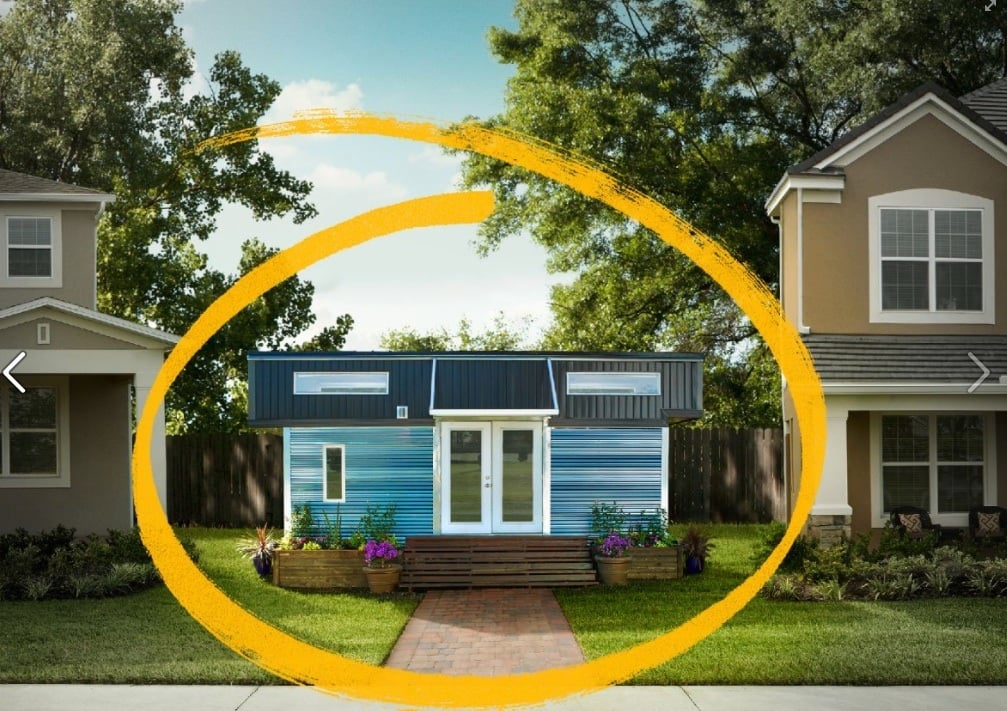 Even a show as simple as House Hunters still requires couples to film a 10-minute application video selling yourself to the producers. If chosen from among the 200 applications received on any given week, winners must supply the realtor and the list of homes toured throughout the episode. But the biggest expense associated with House Hunters is the time commitment. Almost all people seen on House Hunters have already purchased their home, yet must go through the hours of filming required for a 23-minute episode.
According to confessions of a previous contestant, filming spans more than 30 hours total. It takes about six hours to film in all three houses, plus additional hours to film the family activities and introductory biographies seen at the start of every show. Considering that the homeowners are given a mere $500 for their efforts (the realtors work for free) it's a pretty large time suck for a few minutes of publicity.
7. The Amazing Race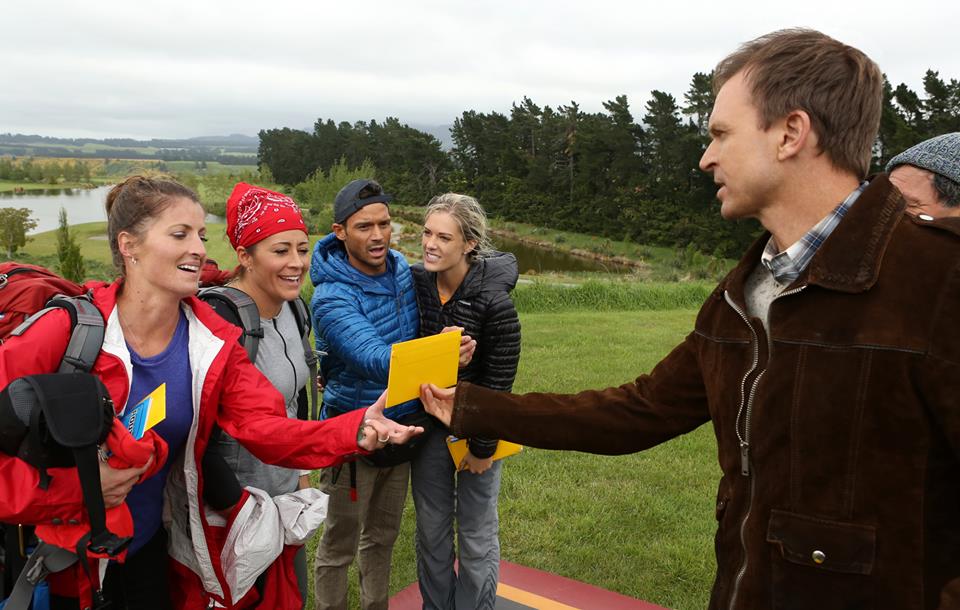 Even last place finishers on The Amazing Race receive $1,500, according to fan site, TARflies. But the filming process takes you out of the modern world for one month, cutting you off from family communication and an internet connection.
Luckily, preparing for this show won't break the bank. In fact, contestants are prohibited from bringing their own money. Instead, they're given a small stipend ranging from $200 to $500 during every leg of the race and it must be used for all expenses like food, lodging, travel guides, train tickets, taxi fares, and other related costs. Season 26 racer Haley Keel told She Just Glows that she and her partner often asked flight attendants for extra airplane meals to hoard in their packs and pocketed their stipend for later in the race.
Everything you can stuff in your pack is what you get for a month-long journey through the world. Keel admitted to buying Tylenol, Pepto Bismol, and a month's worth of shampoo. She also packed two sticks of deodorant, Tide packs for sink laundry, and body wipes for when showers were not an option.
Next: With so much money being spent, is a little on-air time really worth it? Let's break it down.
Is it worth it?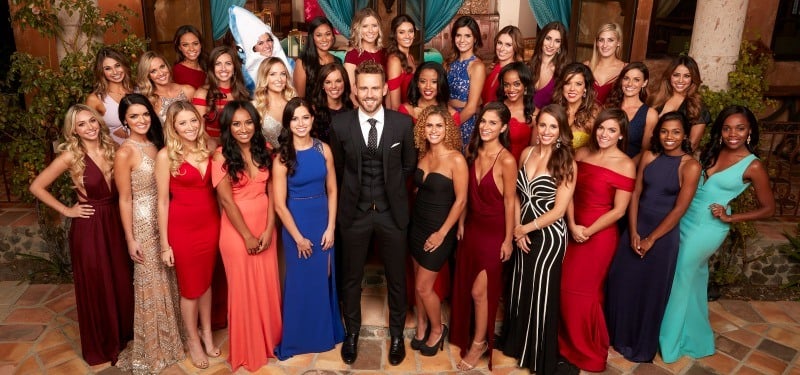 The pitfalls of reality TV can be severe. It's to be expected when you sign your life away in contracts and allow TV to portray you how they want. Everyone wants their time to shine, but it's entirely possible go into debt for a chance at your 15 minutes of fame. Some contestants lose their jobs as a result of their less-than-favorable TV appearances. The Voice cost singer Christina Grimmie her life when she was fatally shot by a crazed fan during a meet-and-greet in 2016.
Still, the fact that so many contestants are willing to put their lives on hold and subject themselves to public scrutiny for little to no pay must mean that there's a benefit to being on TV. You can't pay for the publicity shows like The Voice or American Idol provide stars barely on the brink of exposure. Singers who were once unrecognizable become household names and those thirsty for love often quit their jobs and build new businesses as a result of their fame — both in person and online.
And of course, the more followers you gain, the more money you can make online. Social media "influencers" get paid thousands of dollars per post, simply by mentioning a brand or endorsing a product on their social feeds. The Bachelor franchise contestants are notorious for endorsing eyewear, tea brands, or teeth whitening products on Instagram, then cashing in on the proceeds — something they would've never been able to do with 2,000 followers and zero exposure.
Follow Lauren on Twitter @la_hamer.
Check out The Cheat Sheet on Facebook!