Here's The Real Reason Actress Lupita Nyong'o Wrote Her Stunning New Children's Book 'Sulwe'
Sulwe, actress Lupita Nyong'o's new children's book, was published this week. The book is the Academy Award-winner's debut publication.
Nyong'o reached fame in the role of Patsey in the film 12 Years A Slave, followed by Black Panther, which cemented her status as an A-list actress. Her film roles have shown her depicting beautiful, confident women. Though it may be hard to believe now, considering the 36-year-old was once named Most Beautiful by People Magazine in 2014, she hasn't always felt so beautiful or confident.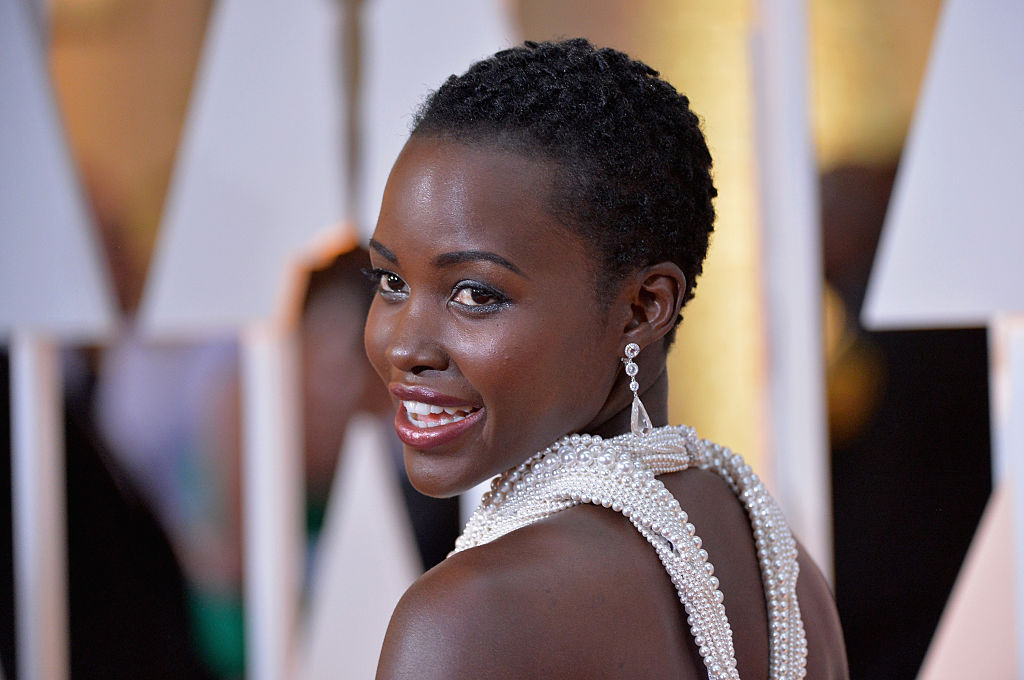 Gorgeously illustrated by Vashti Harrison, this affirming book introduces us to Sulwe, a little girl who "has skin the color of midnight. She is darker than everyone in her family. She is darker than anyone in her school. Sulwe just wants to be beautiful and bright, like her mother and sister."
Why Nyong'o wrote 'Sulwe'
Nyong'o has recently shared that she wrote Sulwe from a place of pain and eventual acceptance. She wrote it to help other young girls know from the start that they really are beautiful the way they are.
As a young child, the actress noticed lighter skin was better. She told Good Morning America, she would see light-skinned people on television and in books and felt less-than and inferior. It affected her self-esteem.
"It made me feel uncomfortable with my skin color," Nyong'o said.
In addition, Nyong'o shared the pain she felt in hearing her lighter-skinned younger sister being told how pretty she was.
"I realized that it was in the omission of those words when it came to me, that made me feel unworthy and so it took a while for me to find my stride and learn to love the skin I'm in. I wrote [Sulwe] to help little kids get there a little faster."
Nyong'o prayed as a child for God to lighten her skin color
The author openly shared with NPR that, like Sulwe, she would try to erase her dark skin. She even prayed for God to lighten it so that she would be told she was pretty, too.
"[After her sister's birth] came the cooing and the cawing and her being called pretty. And just – there was an obvious preference for her skin color. So that was the first time that I started to feel unrelated to the word beauty. The teasing started in my teenage years. You know, it wasn't a lifetime of teasing, but it was definitely a subconscious recognition that lighter skin was better for one."
In the book, Sulwe attempts to lighten her skin by eating light foods, devouring bananas and milk.
"I definitely think I had the imagination to do that. But the one thing that I did do is I did pray to God to lighten my skin. I was raised Christian, and my mother and father told me that God performs miracles. And I took that quite literally."
'You can't eat beauty'
It took time, but the actress' turning point eventually happened. It took place when she let it all out to her mother, with whom she has a close relationship.
"I think I finally opened up to my mom about those kinds of things when I was a teenager," she continued in her conversation with NPR. "And she was extremely supportive…compassionate and loving…Her line was, you can't eat beauty. It's this idea that what you look like externally should not be the extent of your value – that you have to work on what's coming from inside because that is the beauty that is eternal."
The actress tweeted this week, "My dream for this book is that it may plant a seed of self-value in the children that read it, and heal the wounds of the adults that need it."
Read more: Lupita Nyong'o and Julie Andrews Share This Achievement