There's a Sweet Meaning Behind Meghan Markle's Birthday Cake
Meghan Markle didn't have a traditional birthday celebration this year. Instead of having a huge party, she reportedly chose to celebrate her 38th birthday on Aug. 4 with a small ceremony.
"They'll be spending Meghan's birthday quietly as a family," royal reporter Omid Scobie told Kate Couric last week. "The Sussexes have been so busy this year that I can imagine her birthday will simply involve a well-deserved day of rest with a few friends—and, of course, precious moments with Archie."
But she didn't ditch every birthday tradition. The Duchess of Sussex celebrated her big day with a stunning birthday cake — and the meaning behind it is as sweet as it probably tasted.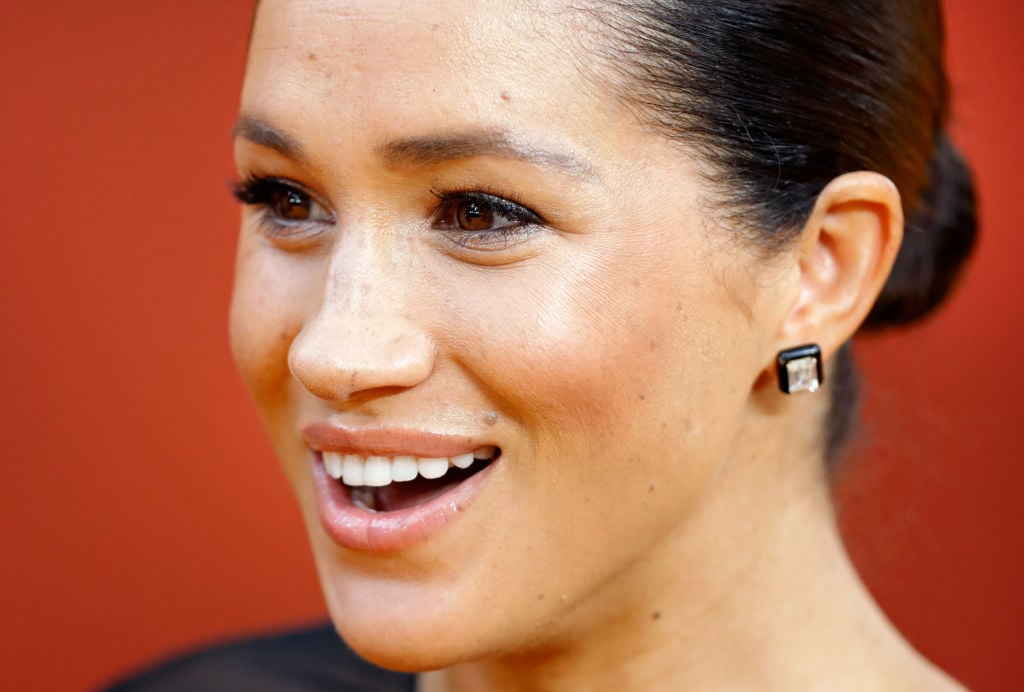 A closer look at Markle's birthday cake
According to Hello, Markle's cake came from Luminary Bakery, a shop that serves some of the "best cakes in the capital" and supports disadvantaged women. The duchess honored the bakery in her recent guest-edited September issue of British Vogue and sent it a note praising the work it does.
"The work you do, what you represent to the community, the spirit of the women there, you all embody what it means to be 'forces for change.' Thank you for being part of this special project," the note said in part.
You can't go wrong with a tasty cake whose proceeds support a good cause. And everyone knows how much of a humanitarian Markle is.
What Markle got for her birthday
A source told Fabulous Digital that Prince Harry likely got Markle two different things. "This year there will be a birthday gift from Archie and the odds are on a sepia or black and white photograph of her precious son in a solid silver frame from [the jewelry store] Aspreys," the insider explained. "The precious present is likely to have an engraving chosen by Harry that will make it extra special."
The source also said the duke likely gave his wife a custom pair of earrings. "Harry has a weakness for designing [jewelry] for Meghan, so it is expected that the royal will design another stunning piece – likely to be earrings – as a Sussex surprise," the source continued.
Royal officials have not commented on the claims.
She also received an invite to one of the queen's favorite places
According to multiple reports, Queen Elizabeth has invited Markle to her favorite retreat, Balmoral, where she'll host a tea party for the duchess.
"It is a testament to Meghan that she has been given this invite. It's a huge [honor]," a source told The Sun. "They will celebrate Meghan's birthday, and the catering team will bake a cake to mark the occasion."
"Meghan may be a Duchess who can have anything she wants but the Queen is giving her a thoughtful present," the insider continued. "It's no secret Balmoral is Her Majesty's [favorite] home and that's why this invite is so special and heartfelt."
The trip is happening soon, so keep your eyes open for updates.