Here's What Louis C.K. Talked About in His Recent Stand-Up Performance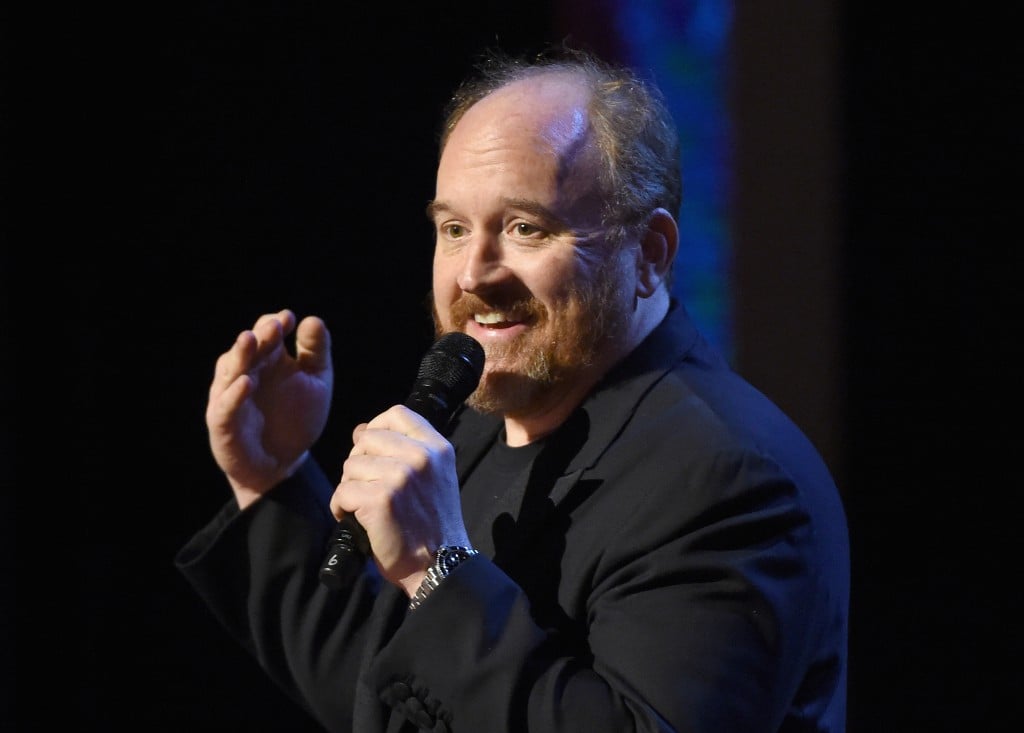 Nine months after admitting to allegations of sexual misconduct, Louis C.K. is looking to make a comeback.
According to The New York Times, C.K. just performed his first stand-up act since before his misconduct scandal, making a surprise appearance at the Comedy Cellar in New York on Sunday.
One might assume that C.K. would need to address the elephant in the room upon returning, but apparently, he completely ignored the reason why he hasn't been on stage for so long. Instead, The Times reports that he performed 15 minutes of typical C.K. material, joking about racism, waitresses' tips, and parades among other topics. A comedian who was there described the material as "classic Louis."
Vulture subsequently interviewed two women who were in attendance, and surprisingly, one of them said that C.K. made a rape whistle joke. It was all about the phrase "clean as a whistle," with C.K. joking that rape whistles aren't clean.
"When he said 'rape whistle' people were laughing, and I was just sitting there like oh my f*ck," the source told Vulture. "This is so uncomfortable and so disgusting. Everyone around me was laughing. That was just depressing."
Comedians like C.K. often make surprise appearances at comedy clubs such like this in order to test out material they're working on. They might start off doing 10 or 15 minutes somewhere like the Comedy Cellar, and then, after trying out a variety of jokes with different audiences, they'll slowly build that into a new hour-long act. C.K. getting up on stage at all suggests that he's looking for forgiveness from the public, but the fact that he performed new material also suggests that he's actively working on a new act.
C.K. became known in recent years for releasing his material on his own website; rather than making a deal with HBO or Netflix, he would ask fans to pay $5 directly to him, and they'd receive a digital download of whatever it is C.K. was putting out. This is how he distributed his most recently released work, a show called Horace and Pete, which later went to Hulu.
So it certainly seems possible that C.K. will be able to resume his career, if only because he does not need the support of any major studios or distributors who might not want to support him. He can just put out a special on his website, and fans can decide whether they want to continue giving him their money.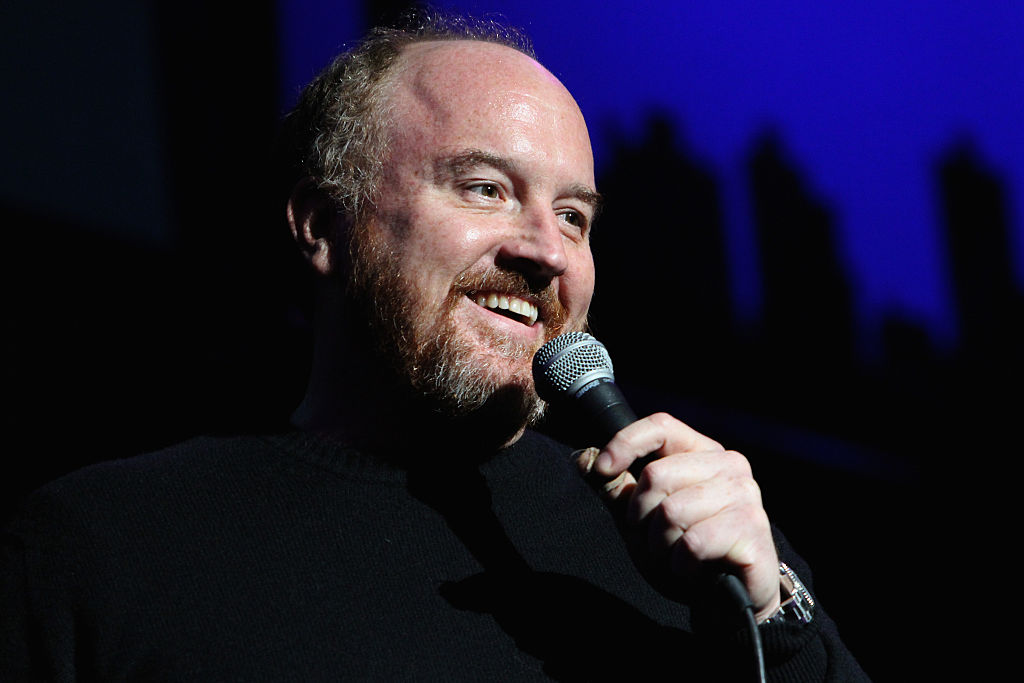 Based on the reaction C.K. got in the room this week, it sounds like those fans might indeed be willing to keep supporting him. According to The Times, C.K. received a standing ovation at the Comedy Cellar before he even began his material. Clearly, this crowd of a little over 100 people was anxious to see him again, although the women Vulture interviewed said the men and the women in the crowd reacted very differently, with the men seeming to celebrate his return and the women seeming more uncomfortable with it.
"There were at least four to five females that I could see [in the front row], and three or four of them were not having it," one woman told Vulture. "They were just looking at him, deadpan, straight, not having it…It felt like there were a lot of aggressive men in the audience and very quiet women. It's the kind of vibe that doesn't allow for a dissenting voice."
It was in November of last year that five women accused C.K. of sexual misconduct. According to their accounts, C.K. would frequently ask women if he could masturbate in front of them, some of whom were co-workers of his. In one case, a woman said she called C.K. to invite him to her show, and she could hear him masturbating over the phone. These women said they feared career repercussions if they spoke out about these incidents.
C.K. subsequently admitted that the allegations were true. "There is nothing about this that I forgive myself for," he said. "And I have to reconcile it with who I am. Which is nothing compared to the task I left them with."
Over the years, C.K.'s comedy has often involved highly personal, graphic anecdotes about his own life, including jokes about masturbation. Considering how personal he would often get with his audience, it seems inevitable that he'll have to reference the scandal in his material at some point, but for now, he's steering clear of it.