Here's What Shay Mitchell Has Been Up to Since 'Pretty Little Liars'
For years, we watched Shay Mitchell portray the witty and sometimes, brutally honest, Emily Fields on the hit ABC Family show Pretty Little Liars. The show had been on the air for seven years and had a massive fan base.
Unfortunately, in 2017, the show decided to call it quits after its seventh season, which left many fans wondering what happened to the actors who played some of their favorite characters.
Although some of the actors have not been very open about what they have been up to since the show went off the air, Shay Mitchell has always tried to keep her fans in the loop long after the season finale aired. So, what has Shay Mitchell been up to since Pretty Little Liars ended? Here is what we know.
Has Shay Mitchell taken any more acting jobs since 'Pretty Little Liars'?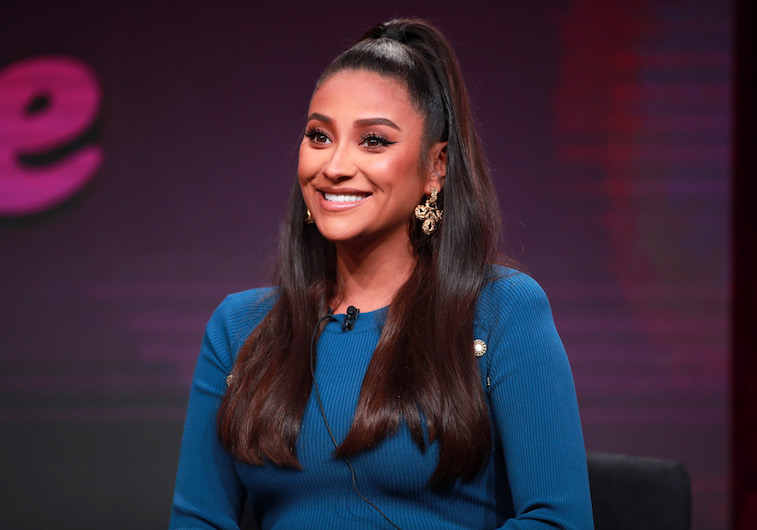 In 2018, Shay Mitchell played the character Megan Reed in the high-suspense thriller, The Possession of Hannah Grace. This role was certainly different from anything that ABC Family would ever offer. The movie featured Mitchell's character, who works in a morgue, trying to figure out how to fight off a terrifyingly demon-possessed body that is brought in one night. This horror film has several jump scares scattered throughout the movie and it showed us that Mitchell is an extremely diverse and talented actress.
Last year, she also starred in the new creepy thriller entitled You where she played a girl named Peach whose best friend is being dangerously stalked by her boyfriend. In this show, we once again got to see a new side of Shay as she portrayed a confident character who's also very strong and protective.
She has just recently finished shooting the first season of her the brand new comedy series called Dollface that is set to air on Hulu very soon.
What else has Mitchell been up to?
Today, the future is looking pretty bright for Shay Mitchell. She has recently announced that she is about to have a baby with her long-time boyfriend, Matte Babel. She has also started created her own YouTube channel where she shares some very personal stories with her fans. We also get to see some of the humorous sides of pregnancy and some scary sides of pregnancy – like when her friends almost die while trying to give her a memorable gender reveal.
After her channel had been up for only a few months, it had received over 3 million subscribers. To celebrate the special occasion, Mitchell had posted a video on her channel that showed her running through the streets of LA while being almost completely naked and wearing a unicorn mask.
The video is hilarious to watch, especially when she is seen running by a pedestrian that looks really confused by the situation. The video ends with Shay looking into the camera and saying: "Guess what happens when I hit 10 [million]."
Today, her channel has just under 4 million subscribers, but we can't even imagine what she will do when her channel finally has reaches the 10 million mark.
Now that she is about to be a mother, many are speculating that it will probably be something that is a little tamer than running half-naked through the streets of Los Angeles, but the fact that Mitchell is always striving to entertain her fans, you never can tell what she is going to do next.
Shay Mitchell may be expecting a baby very soon, but that doesn't mean that she plans on her career to slow down. In her latest video, she had said: "I don't think that everything that I have to do from this point onward needs to be about my pregnancy. I'm still me and I'm going to continue to live my life how I did before I was pregnant. I worked before; I'm going to work after, and now I just need a different size of pants. That's pretty much it."