Here's What's Next for The Weinstein Company in Movies and TV
The Weinstein Company fired producer Harvey Weinstein Sunday, after allegations of sexual misconduct surfaced from multiple women. Now that the company is reorganizing, it will likely be faced with challenges and decisions regarding the fate of around 10 movies and five TV shows currently in the works or planned. Here are the upcoming big- and small-screen productions from The Weinstein Company (also known as TWC).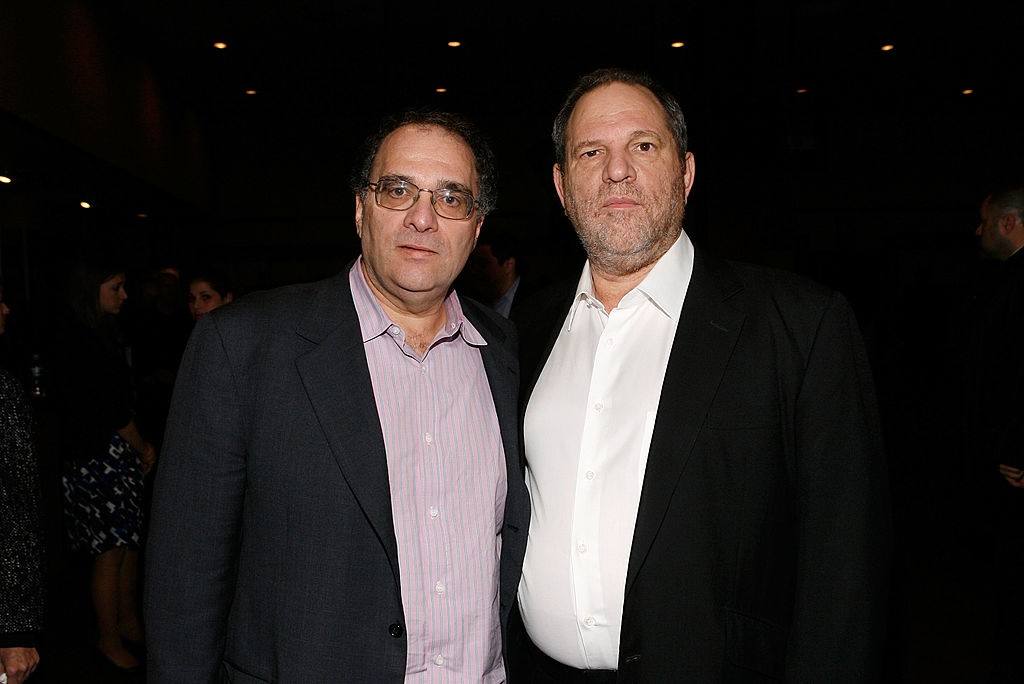 Upcoming films from The Weinstein Company include:
The Current War: With a release date of Nov. 24, this film depicts the War of Currents between Thomas Edison and George Westinghouse. The cast includes Benedict Cumberbatch, Michael Shannon, Nicholas Hoult, Tom Holland, Katherine Waterston, and Tuppence Middleton. The film premiered at the Toronto Film Festival in September.
Paddington 2: Scheduled to release Nov. 10, this sequel to 2014's Paddington features Hugh Grant, Brendan Gleeson, Hugh Bonneville, and Sally Hawkins. The plot of the British-French comedy consists of the namesake character recovering the thief who stole a book he wishes to purchase for his aunt's 100th birthday. A trailer can be seen here:
Today is quite exciting. You can now watch the trailer and book tickets for my new film #Paddington2! https://t.co/43FZwDRJ9M pic.twitter.com/PDwH4hfyvK

— Paddington (@paddingtonbear) October 3, 2017
The War with Grandpa: This family-comedy-drama film is based on the novel of the same name. With a scheduled release date of Feb. 23, 2018, the movie stars Robert De Niro, Christopher Walken, and Oakes Fegley. In the film, a boy, forced to give up his bedroom to his grandfather, devises a series of pranks to drive him to move out.
The Upside: This comedy-drama is a remake of the French 2011 film The Intouchables. It features Bryan Cranston, who plays a paralyzed billionaire who befriends a recently paroled convict, played by Kevin Hart. The film is scheduled for release on March 9, 2018.
Mary Magdalene: This American-British-Australian film centers around biblical character Mary Magdalene. Set to release on March 30, 2018, the film stars Rooney Mara, Joaquin Phoenix, Chiwetel Ejiofor, and Tahar Rahim.
Artemis Fowl: TWC is in co-production of this movie with Walt Disney Pictures and TriBeCa Productions. It is a film adaptation of the book series with the same name. Disney announced it will be released Aug. 9, 2019 and based off the first two book in the series.
There are four additional films associated with TWC with unspecified release dates. These include The Guardian Brothers, Hotel Mumbai, The Man with the Iron Heart, and an untitled Furby film.
Upcoming TV shows from The Weinstein Company include:
The Reaper: This six-hour miniseries is based on an autobiography by American sniper Nicholas Irving.
Waco: Another miniseries, this one is based on the 1993 Waco, Texas siege in which 76 people died. The series is set to air on the Paramount Network in 2018.
Yellowstone: This period drama stars Kevin Costner, Jill Hennessy, Patrick St. Esprit, Ian Bohen, and Denim Richards. Like Waco, is set to premier on Paramount Netowork in 2018.
In addition, TWC has plans for two Amazon series, The Romanoffs and an untitled drama featuring characters played by Robert De Niro and Julianne Moore. After allegations of sexual misconduct surfaced against Weinstein, Amazon announced it was "reviewing" options regarding both of the projects.