Here's When the Kardashian Family Knew Kanye West Was 'The One' For Kim Kardashian
Kim Kardashian-West and Kanye West have been together for seven years now, an eternity by Hollywood standards. The always-controversial couple has incredibly busy careers but always make time for each other, and through thick and thin, have remained each other's biggest supporters.
Although they have their fair share of naysayers, Kardashian-West and West have gone the distance and stuck by each other's side. Even Kardashian-West's family knew from the early days of their relationship that they were perfect for each other. Let's recap how the famous couple first got together and what makes them the ideal match.
When did Kim Kardashian-West and Kanye West start dating?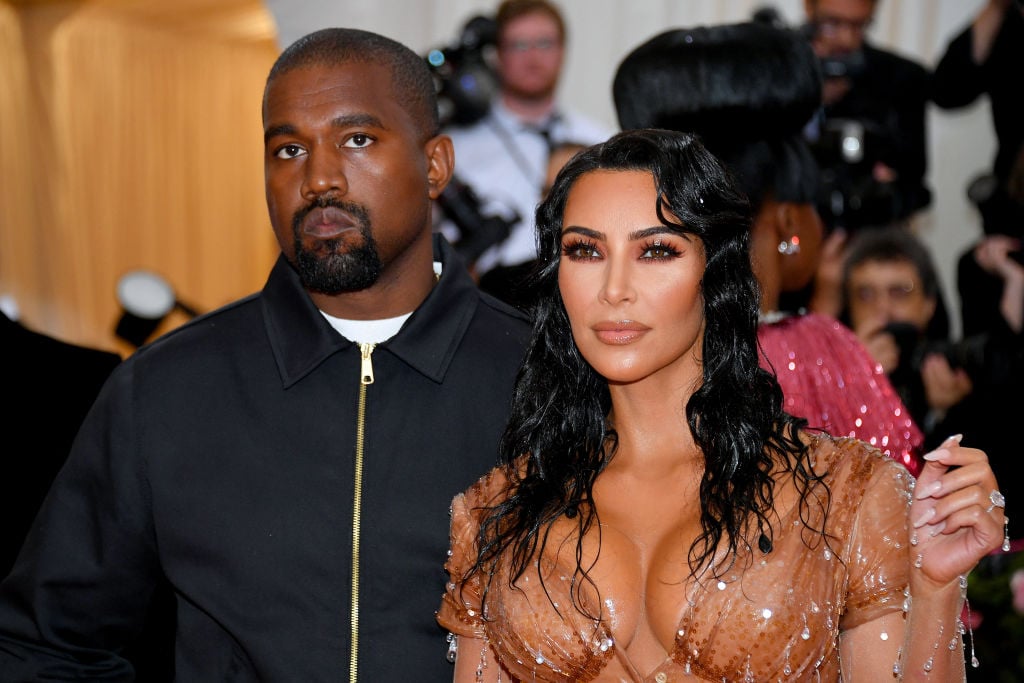 West and the Kardashian family go way back to the early 2000s when Kardashian-West first met the rapper. The two started spending time together as friends and, in 2010, West even appeared on an episode of Keeping Up With the Kardashians. Although they wouldn't start dating until several years later, the seeds of romance had already begun to blossom, with West writing songs about her and showing up in the most unlikely places to show his support for her work.
In 2012, Kardashian-West separated from her then-husband Kris Humphries after a brief, 72-day marriage. The timing seemed right for her friendship with West to evolve to the next level and, by summer 2012, the pair was inseparable. They attended multiple fashion shows together and gushed about each other to media outlets all over the world. It seemed as though West and Kardashian-West had finally found true happiness.
What does Kim Kardashian's family think of Kanye West?
Kardashian-West and West got married in a stunning Italian ceremony in early 2014. They had welcomed their daughter, North West, the previous year, and the adorable little one featured prominently in their wedding photos. Kardashian-West's family was also a big part of the ceremony, with her sisters walking as bridesmaids.
West has gotten along with Kardashian-West's large, opinionated family from the get-go. The family seemed to realize that the two were compatible on many levels, and Kardashian-West even admitted in an interview that she and West are a lot alike in a number of ways. She stated that her family has told her that they are "perfect for each other." Why? West is the only one for her because they truly love each other's company and West will even sit with her for hours in her closet while she tries on different outfits.
The Kardashian-Jenner tribe even raves about West on social media, posting messages of love and support for the rapper. On a recent birthday, Khloe Kardashian posted that she knew her sister had truly found her soulmate in West, while Kendall Jenner wrote that Kim Kardashian and West are true "couple goals."
What's next for Kim Kardashian and Kanye West?
After five years of marriage, Kardashian-West and West are busier than ever. They now have four children, including their adorable newborn son Psalm West. Kardashian-West has started a new career path as a lawyer dedicated to criminal justice reform, while West has been opening up about his mental health battles. While they don't always agree with each other and have certainly gotten into fights over West's Twitter rants, Kardashian-West will always support her husband.
In spite of the occasional negative stories about them in the press, it seems as though Kardashian-West and West will continue to stand by their wedding vows and remain together forever. While the Kardashians get a lot of flak for various things, no one can fault this couple for their devotion to their family and to each other. Hopefully, the years continue to remain kind to Kardashian-West and West.