Here's When You Can Watch the Lifetime Movies About the College Admissions Scandal and the NXIVM Cult
It's going to be a dramatic fall on Lifetime. The network known for its ripped-from-the-headlines TV movies will air four new films based on real-life criminal cases, including one on the NXIVM sex cult that ensnared actress Allison Mack and another on the college admissions scandal. Plus, Lifetime will air "beyond the headlines" documentaries on both cases after each movie. 
Lifetime looks at the case of Allison Mack and the NXIVM cult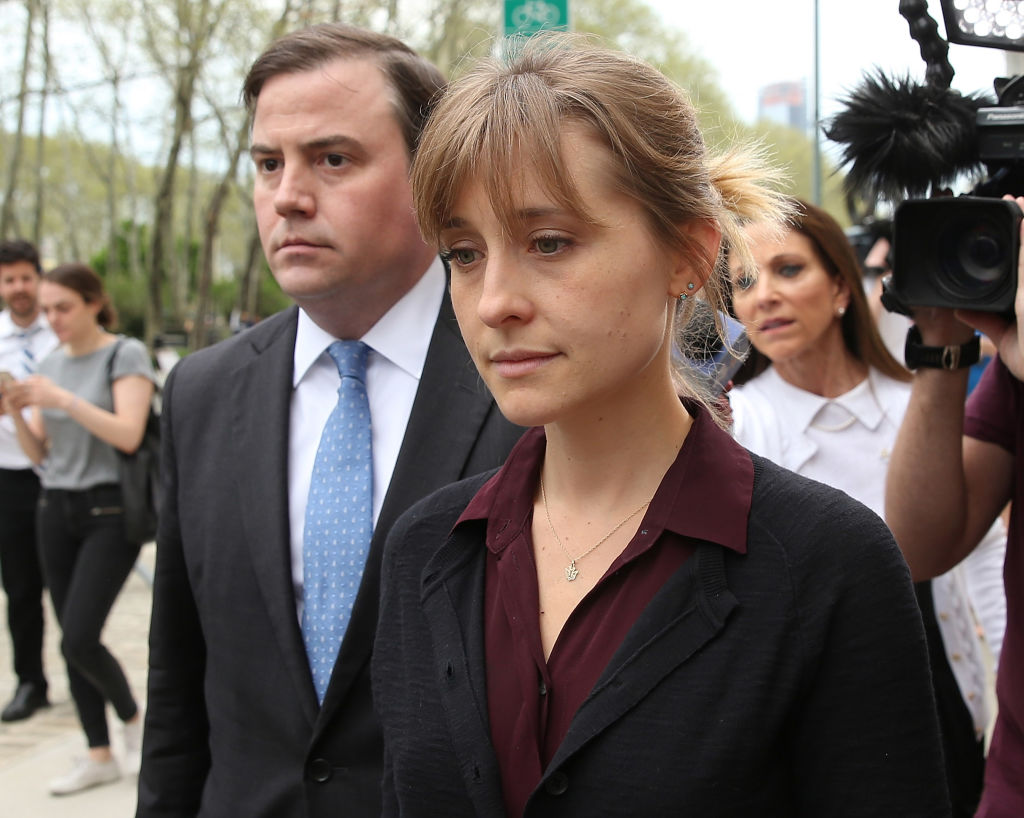 Escaping the NXIVM Cult: A Mother's Fight to Save Her Daughter will air on Lifetime on September 21 at 8/7c. The movie chronicles actress Catherine Oxenberg's — known for playing Amanda Carrington on the 1980s soap Dynasty — attempts to rescue her daughter India from the NXIVM cult. 
Andrea Roth plays Oxenberg, Jasper Polish plays India Oxenberg, and Peter Facinelli plays NXIVM leader Keith Raniere. Sara Fletcher will play former Smallville star Allison Mack. Mack also became involved in the secretive group and eventually became second-in-command after Raniere. 
After the movie, Lifetime will air Beyond the Headlines: Escaping the NXIVM Cult with Gretchen Carlson. The documentary will offer an inside look at the disturbing world of NXIVM, which purported to be a self-help and empowerment group for women. However, it was really a cult where members (dubbed either "masters" or "slaves") were branded, put on restrictive diets, blackmailed, and coerced into have sex with Raniere. Raniere has since been found guilty of sex trafficking, human trafficking, and other charges. Mack pleaded guilty to racketeering. 
Another Lifetime movie tackles the college admissions scandal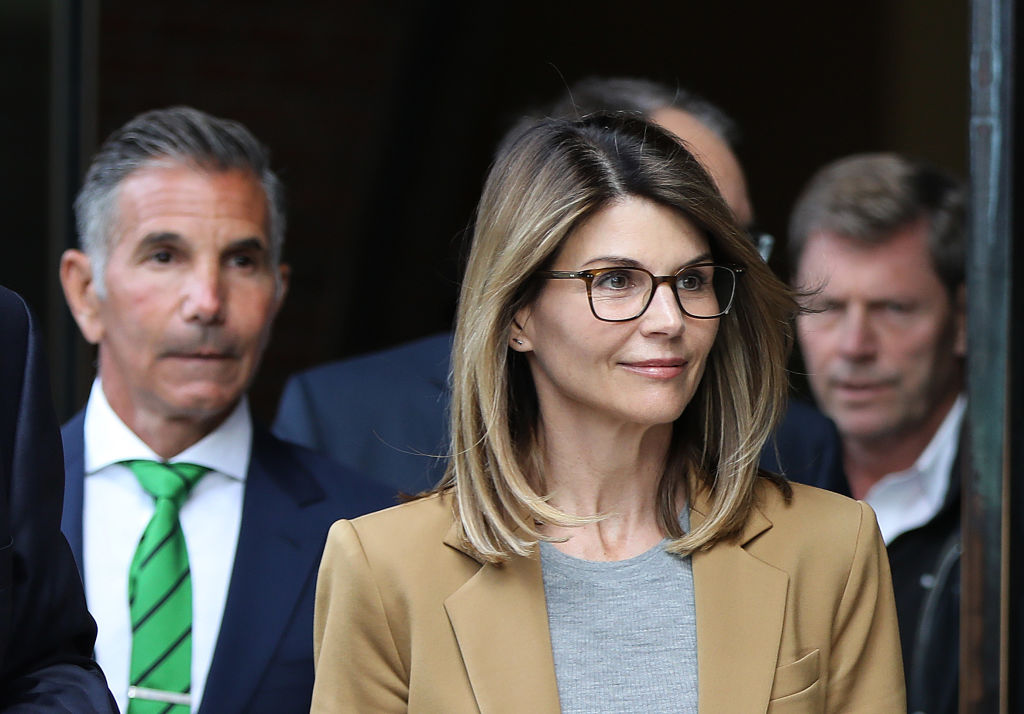 Another Lifetime film will take a look at the college admissions scam. The wide-ranging scandal involved wealthy parents who worked with a college admissions consultant named Rick Singer to ensure their children were admitted to elite universities. Actresses Lori Loughlin and Felicity Huffman were among the dozens of parents charged in the case. 
The College Admissions Scandal will air October 12 at 8/7c. But don't expect to see other actresses playing the characters of Huffman and Loughlin. Instead, the movie will tell focus on two wealthy mothers who are obsessed with their kids getting into the right school. When Singer offers them a side door into the college of their dreams, they jump at the chance. But soon, the FBI comes calling and the mothers realize they'll have to face the consequences of their actions. 
The movie will be followed by Beyond the Headlines: The College Admissions Scandal with Gretchen Carlson. Carlson will explore how wealthy parents worked with Singer to game the system. Interviews include a family that had an encounter with Singer and a former dean of admissions at an Ivy League school. 
Two other movies will explore the Alex Cooper and Mary Stauffer stories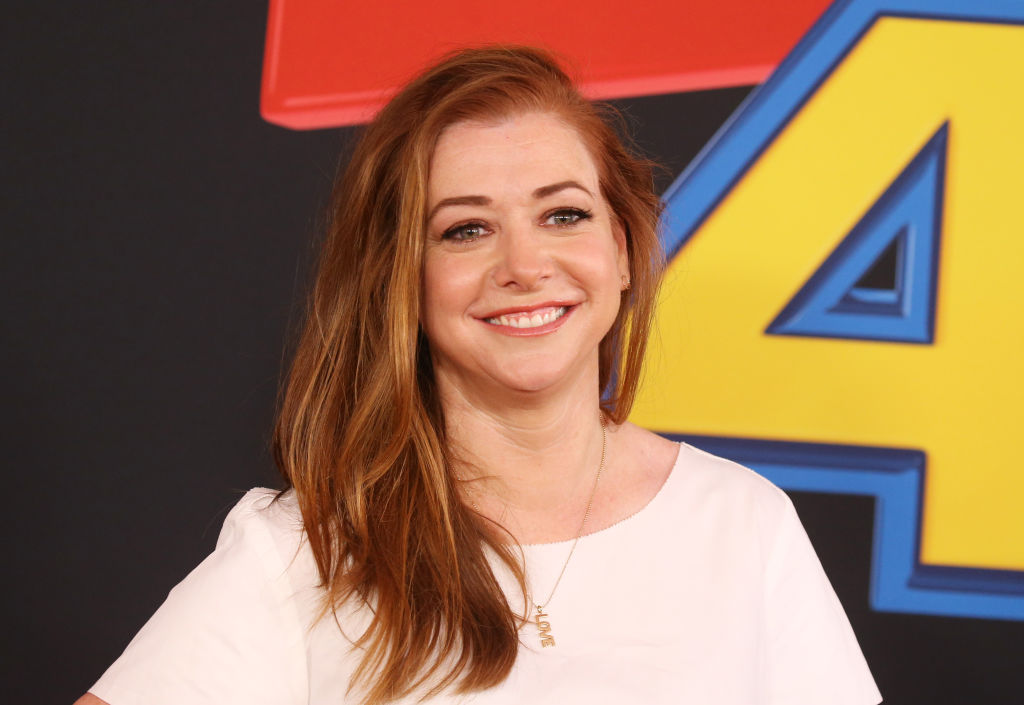 Two other based-on-a-true-story films will air on Lifetime this fall.
Trapped: The Alex Cooper Story is based on the memoir Saving Alex. It tells the story of 15-year-old Alex (Addison Holley), whose devout Mormon parents sent her to a brutal conversion therapy camp with she revealed she was gay. It airs September 28 at 8/7c.
Abducted: The Mary Stauffer Story depicts the terrifying ordeal of high school teacher Mary Stauffer (Alyson Hannigan) and her eight-year-old daughter who were abducted by one of Mary's former students and held captive for 52 days. It airs October 5 at 8/7c.
Read more: What Does Olivia Newton-John Think About the New Lifetime Movie About Her Life?
Check out Showbiz Cheat Sheet on Facebook!