Here's Which 'Riverdale' Characters Deserve Their Own Spinoff
As we enter the fourth season of Riverdale this week, it's worth noting how the teen drama series has managed to keep viewers hooked to its storylines and crazy plots. Much of that can be attributed to the show's extensive cast of characters who have proven to be multi-dimensional and anything but boring.
This season, The CW is releasing its Riverdale spinoff, Katy Keene, which will place Josie in the Big Apple with one of her friends, Katy. Her musical abilities earned her a ticket to a new world, but fans have some ideas of who they'd like to see in their own series should the chance arise. Here's a sampling.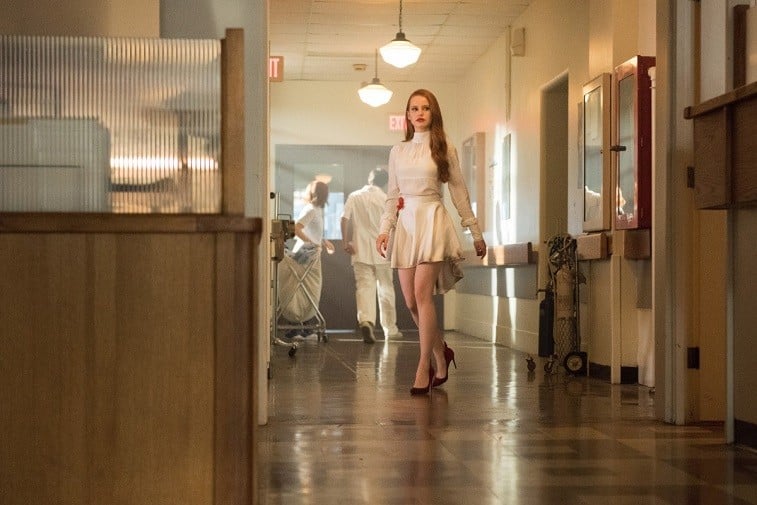 Cheryl Blossom
Cheryl does get a fair amount of airplay as a supporting character, but given her family history and flaky ways, a Cheryl show could be about her and her dysfunctional bloodline.
There's much to explore on both sides of her family, but her archery skills, her obsession with popularity, and the weirdness with her dead brother could be fodder for at least half a season on its own.
The gangs of Riverdale
Sweet Pea and Fangs have been holding it down for the Southside Serpents, but a journey into the heavy gang underbelly of the region could be fruitful. There are the Pretty Poisons, Ghoulies, and Gargoyle Gang to contend with in addition to the Serpents. What if the Pretty Poisons squared up against another group that's similar to theirs? Can you picture it?
With Hiram Lodge's mob ties and the paranormal elements sometimes used in the show, many things can be explored in the realm of dirty businesses, teen/adult gang dynamics, and of course, death. Since The CW likes to play with timelines, this could be set in the past, present, or future.
'Riverdale' moms
Oh, can you the imagine the scandals and deception that we'd be treated to with a show about the mamas? Think: Penelope Blossom, Hermione Lodge, Mary Andrews, Gladys Jones, and Alice Cooper in their own dark drama.
You've got a straight-laced attorney, a madam, a sketchy politician, gangster, and wish-washy informer in the mix, and that's just a fraction of the mom population Riverdale. There are many places a parental spinoff could go, and one of those places is in the past.
Viewers have already gotten a taste of what the parents were up to as youngsters, and we're sure they had more hellish adventures than what was shown. The CW could flip the Riverdale mothers forward or backward in time and things would be interesting.
Bughead
We know that Nancy Drew is about to make her mark on the network, but a series featuring the Betty-Jughead detective agency is not that farfetched. Some of that would depend on these two characters surviving season four of Riverdale, avoiding jail, and outwitting their parents, but both of them are determined enough to make it happen.
We've seen what the lovebirds can do as an investigative team, and it's possible their curiosity and penchant for solving crimes could lead them beyond the borders of Riverdale for many seasons. Wouldn't that be fun and crossover-worthy?
With certain shows heading into their final seasons on The CW, there will be room for future opportunities at the network. Spinoffs can either be hit or miss (look at The Originals), but if done right, Riverdale might have its own large universe someday.