Here's Why Andrew Lincoln Wants to Leave 'The Walking Dead'
When news broke that Andrew Lincoln is likely leaving The Walking Dead, fans were shocked. Sure, this is the show that's known for killing off pretty much everybody. But few ever really expected them to get rid of Rick Grimes.
Many of us aren't just wondering how they'll pull Lincoln's exit off, but why it's even necessary. It turns out that Lincoln may have some very good reasons for wanting to leave TWD. Here's everything we know about why he's looking to leave the hit series, and a heartfelt tribute from a costar that makes it clear he'll be missed (page 8).
1. Lincoln has been No. 1 since Day 1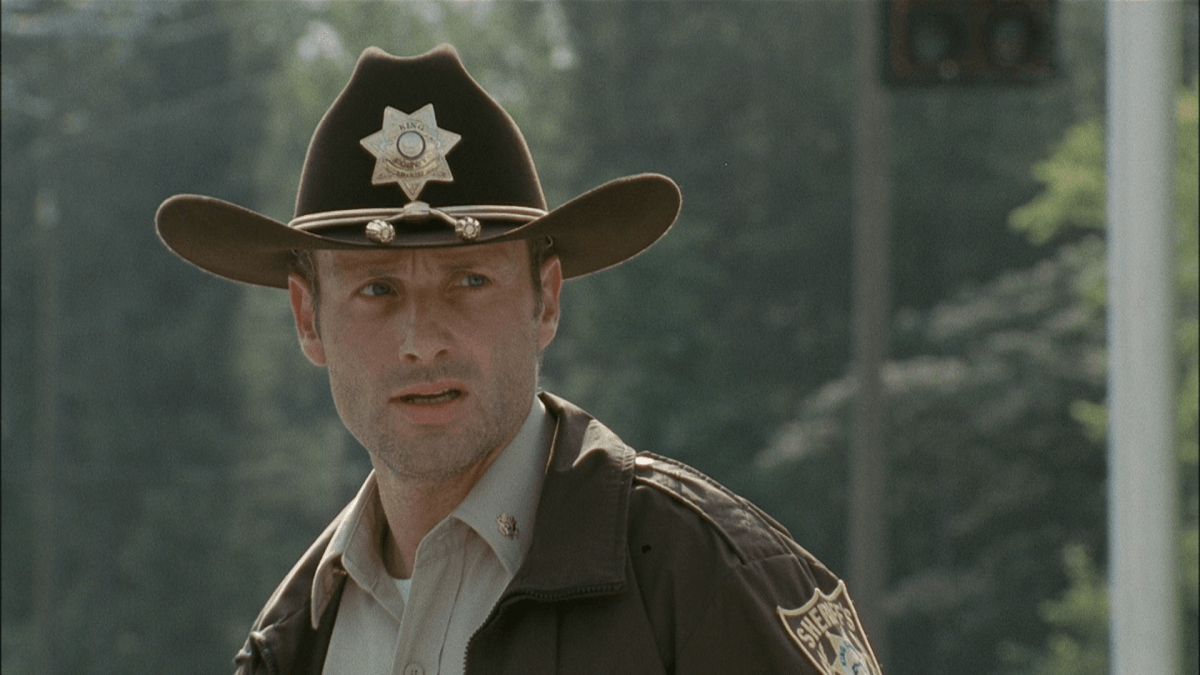 He's the only actor left from the very first episode.
The Walking Dead began with Lincoln's character, Rick Grimes. And it's been through his eyes that we've seen much of the series' dramatic, gruesome story unfold. So, it's hard to imagine TWD without the small-town sheriff turned sometimes reluctant post-apocalyptic leader.
By most accounts, Lincoln has been more than up to the task of being a leader both onscreen and off. But that can't have come easy for him.
Next: The Walking Dead's shooting schedule isn't for the weak of heart.
2. The Walking Dead schedule is hardcore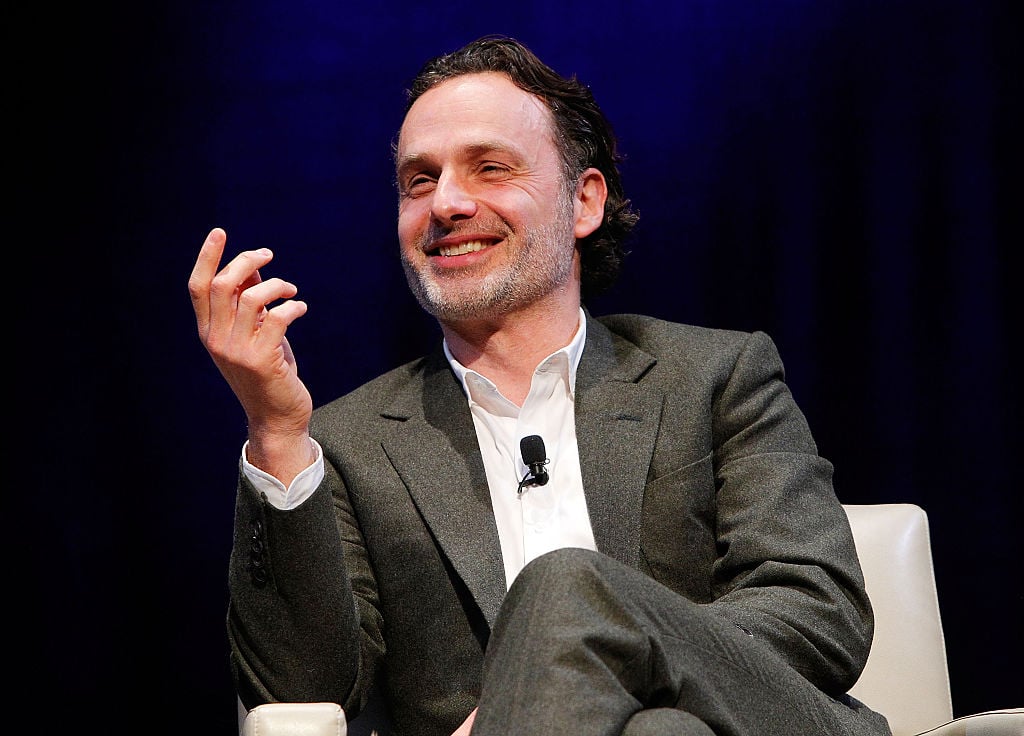 There's not a lot of downtime when you have zombies to kill.
Die-hard fans of The Walking Dead know that the cast and crew work their butts off to make the show a success. Lincoln has hinted before that he usually only has about three months a year when he's not shooting the series.
And when they are on set, they aren't just dealing with heavy, emotional stuff. They're filming in the middle of Atlanta summers, which often means long days under the hot sun. In other words, it's not just a long shooting schedule — it's grueling, too.
Next: TWD schedule isn't just hard on the actors' day-to-day lives, though.
3. Lincoln's entire professional life has been The Walking Dead lately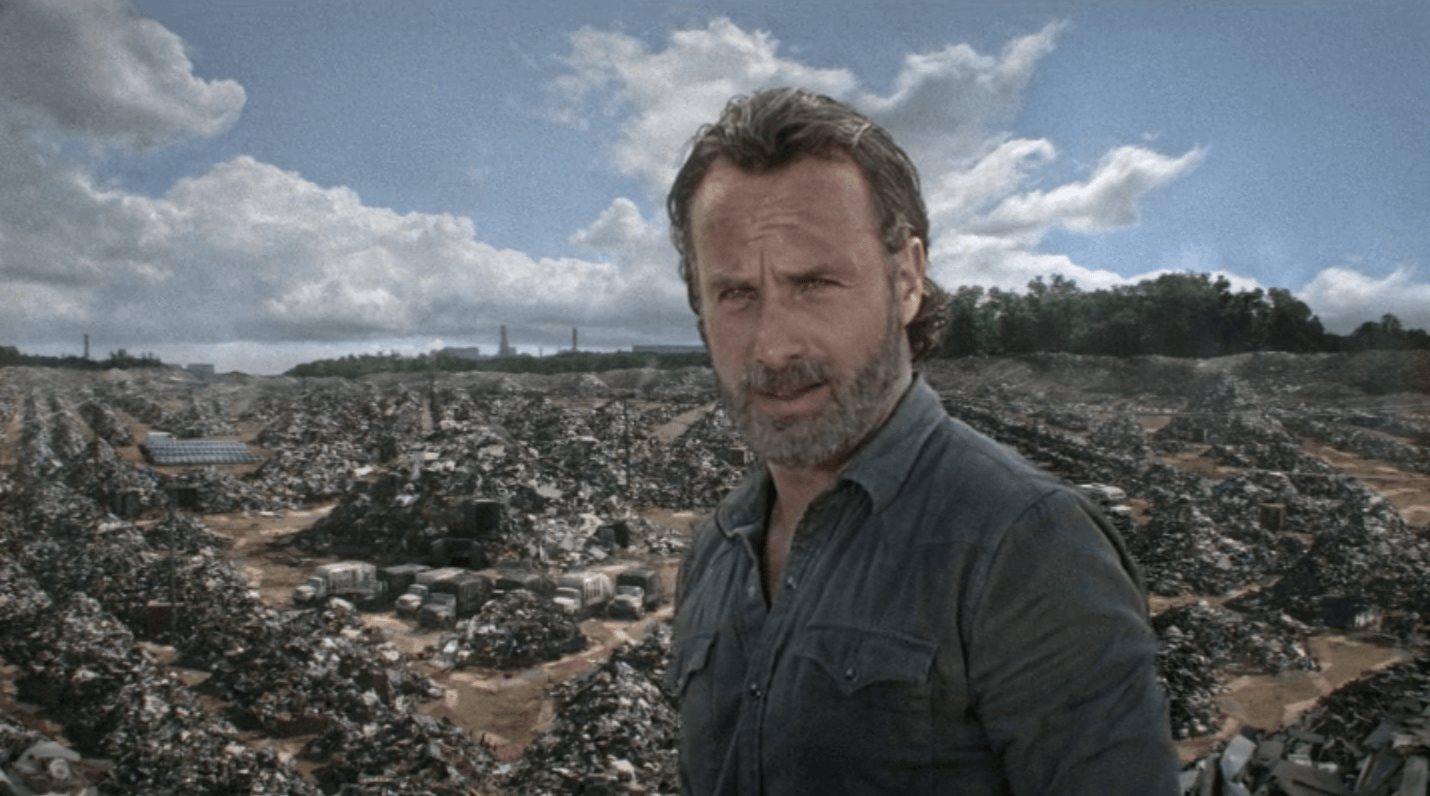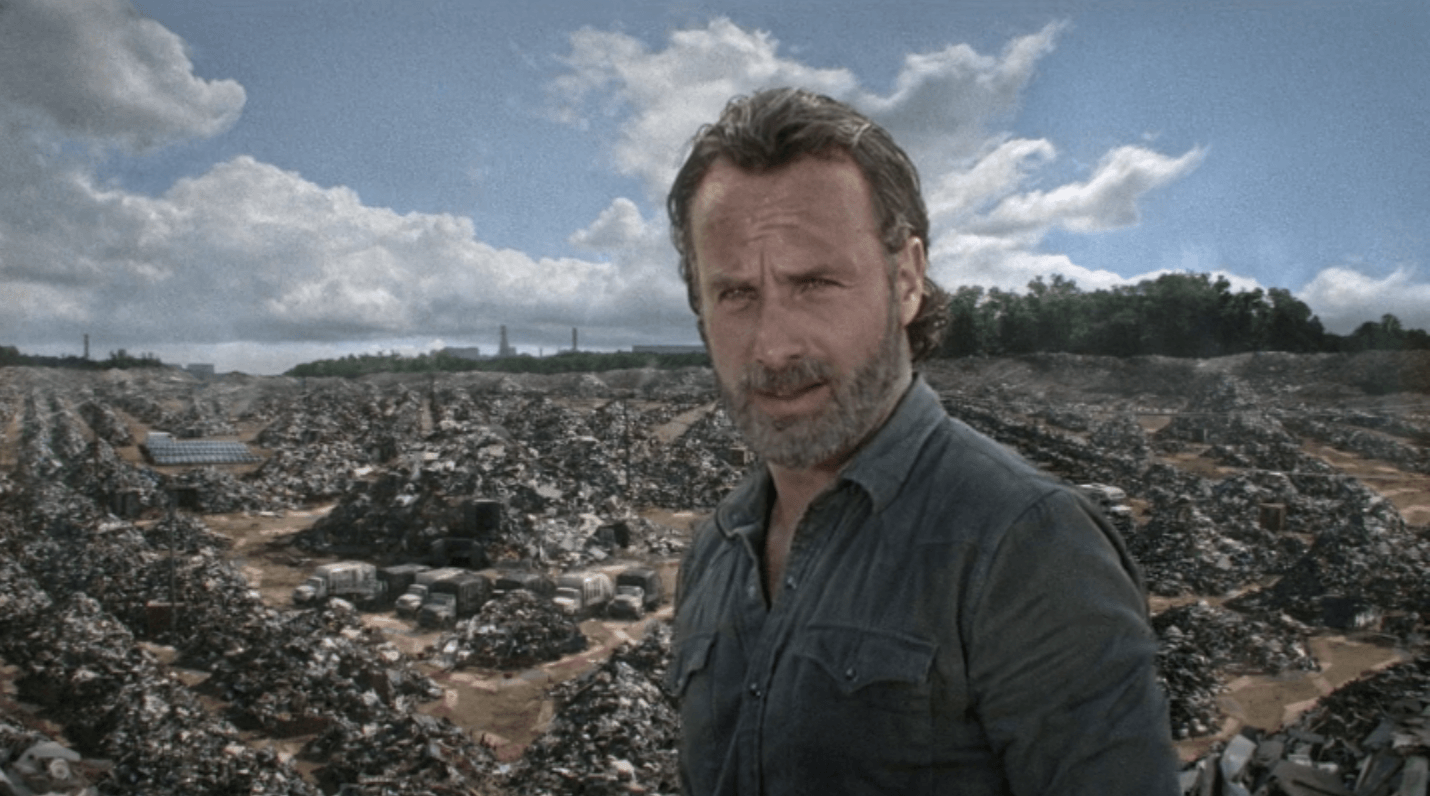 He has pretty much just played Rick for the last eight years.
The plus side of landing a role on a huge TV series is that you gain some pretty big recognition. And some of Lincoln's costars, like Danai Gurira and Jon Bernthal, have found huge success outside of the series.
But thus far, Lincoln hasn't been able to translate his Walking Dead fame into a bigger career move. That's not because he hasn't been offered roles, though. The actor admitted he's had to turn down roles in "interesting" films because they interfered with his Walking Dead schedule.
Next: Eagle-eyed fans may have noticed that Lincoln had one foot out the door.
4. Lincoln's put a lot of thought into his fate on The Walking Dead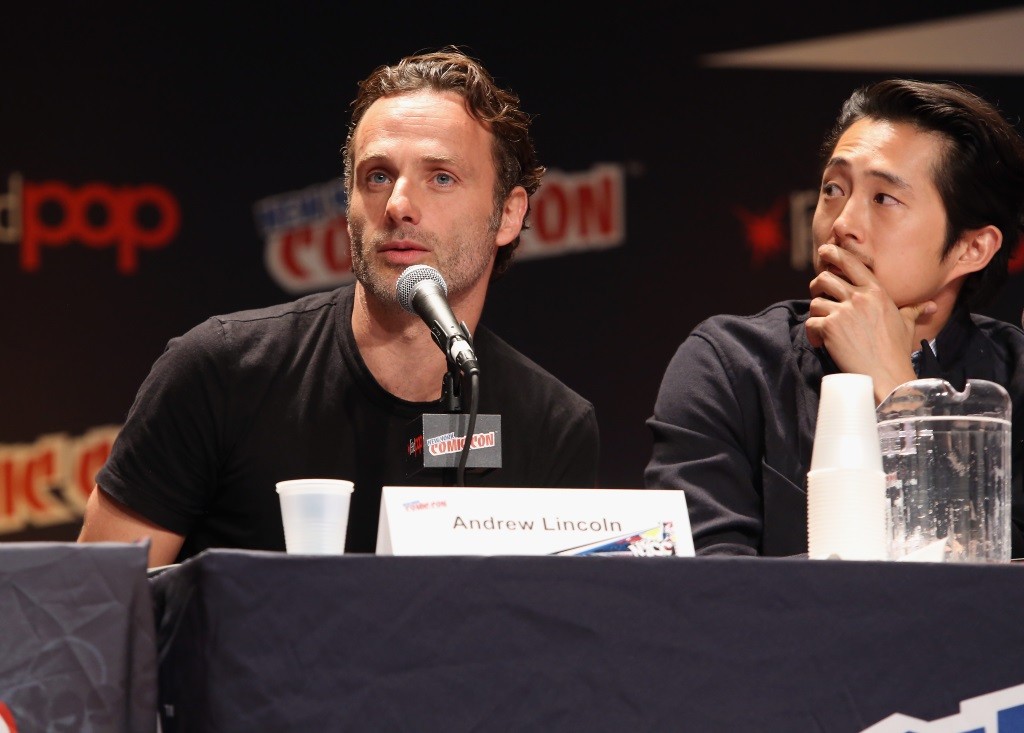 Maybe it was the whole "imagining in detail how his character could die" thing that should have clued us in.
One thing is clear: Lincoln has always been loyal to The Walking Dead and its fanbase. But even so, there have been signs that he was ready to leave his days as Rick Grimes behind — especially lately. Back in 2017, Lincoln told a Paleyfest audience how he imagined Rick could die. Like, in serious detail. He'd clearly been thinking about it for a while.
Then, when The Walking Dead's eighth season wrapped up, he hinted that he'd been thinking about his tenure on the series a lot. He told Comicbook.com, "This job is, as I said before, glorious and unique. I wouldn't trade it for the world. The stinger is the fact that I seem to be the guy left on the pier waving people away. That's powerful."
Next: Lincoln also gave a pretty concrete hint that he was ready to let go, too.
5. Was Lincoln ready to leave at the end of Season 8?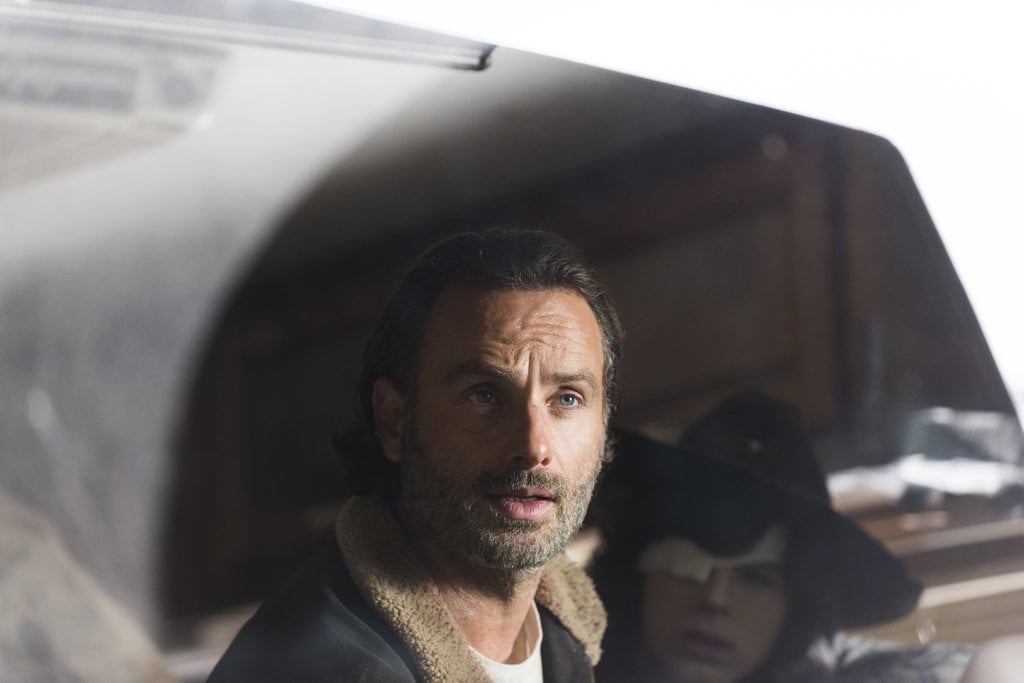 He really seemed to be contemplating the end of Rick Grimes.
In another interview with Comicbook.com, Lincoln was honest about his future on the series. While he was enthusiastic about working with The Walking Dead's new showrunner, Angela Kang, he seemed to think his time on the series was drawing to a close.
He said, "There's part of me that really wants to complete something. How long that takes? I don't know but certainly I really think the fans and my character deserves an end point as some time in the future."
And while it will be hard to say goodbye to Rick, at the very least, Lincoln has every right to want to move on.
Next: Lincoln has never been shy about one of the driving forces of his life.
6. Leaving TWD will give Lincoln more time for something important in his life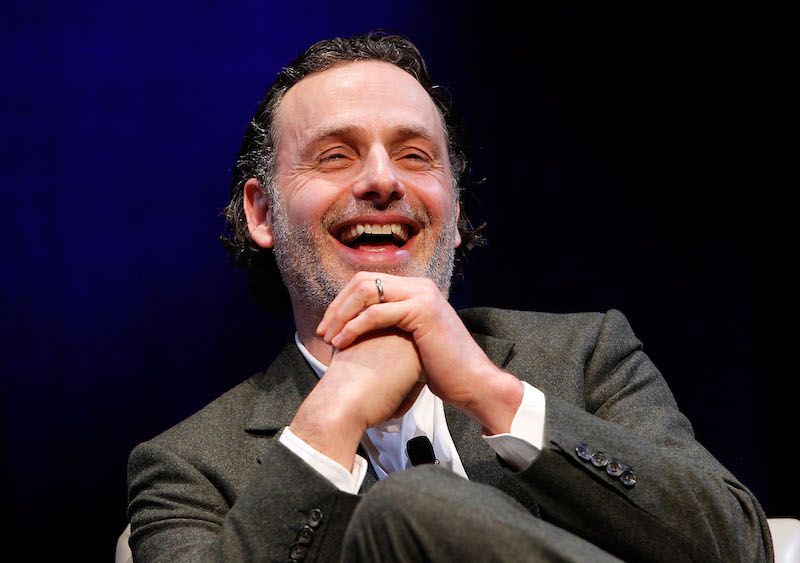 He is a family man through and through.
When news first broke that Lincoln was leaving The Walking Dead, some weren't actually that surprised. Because, according to those who are familiar with the actor, he's always been very clear that he wants to spend more time with his family.
In the past, he's commended his wife for taking the initiative in keeping their family grounded when they moved from London to Atlanta. And he's said that he really only gets to be a dad when he's not filming.
So, while he hasn't said anything to confirm the suspicion, that could be one of the driving forces behind his big decision.
Next: Lincoln may have a new career move in mind, too.
7. Leaving TWD could mean a new phase of his career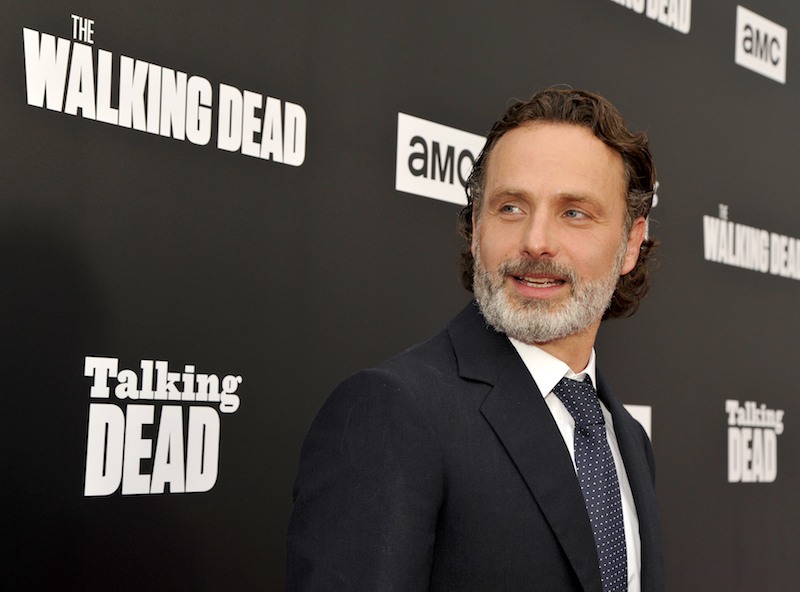 Lincoln may have bigger fish to fry.
Though Lincoln had some success before The Walking Dead, his most memorable movie role was a supporting part in Love, Actually. And some have speculated that the actor wants to spend his working time on new projects — namely ones that might make it onto the big screen.
If that's the case, it's hard to blame him. Playing only one character for nearly a decade would be a challenge for anyone. And if Lincoln is committed to spending his non-Walking Dead time with family, that's meant he had little time to branch out.
Next: Whatever Lincoln's next move is, or why, we at least know how his costars feel about him.
8. It's already clear Lincoln will be missed
We're not crying, you're crying.
Thus far, Lincoln's remaining Walking Dead costars haven't officially commented about his imminent departure. But one did make it known how he felt about his actor and longtime friend.
On May 31, 2018, Norman Reedus shared a photo of him and Lincoln embracing on Instagram. The caption, a heart emoji, was short and sweet, but said it all. While it wasn't exactly an official confirmation about Lincoln's exit, it might as well have been one.
And it proved that even if the actor leaves, his Walking Dead family will always have his back.
Follow Katherine Webb on Twitter @prufrox.
Check out The Cheat Sheet on Facebook!