Here's Why Fans Are Convinced Kylie Jenner Is Dating Jaden Smith Again
Well this is definitely a turn of events.
After it was revealed that Kylie Jenner and Travis Scott broke up after two years together, fans are certain she's already moved on with, wait for it— Jaden Smith.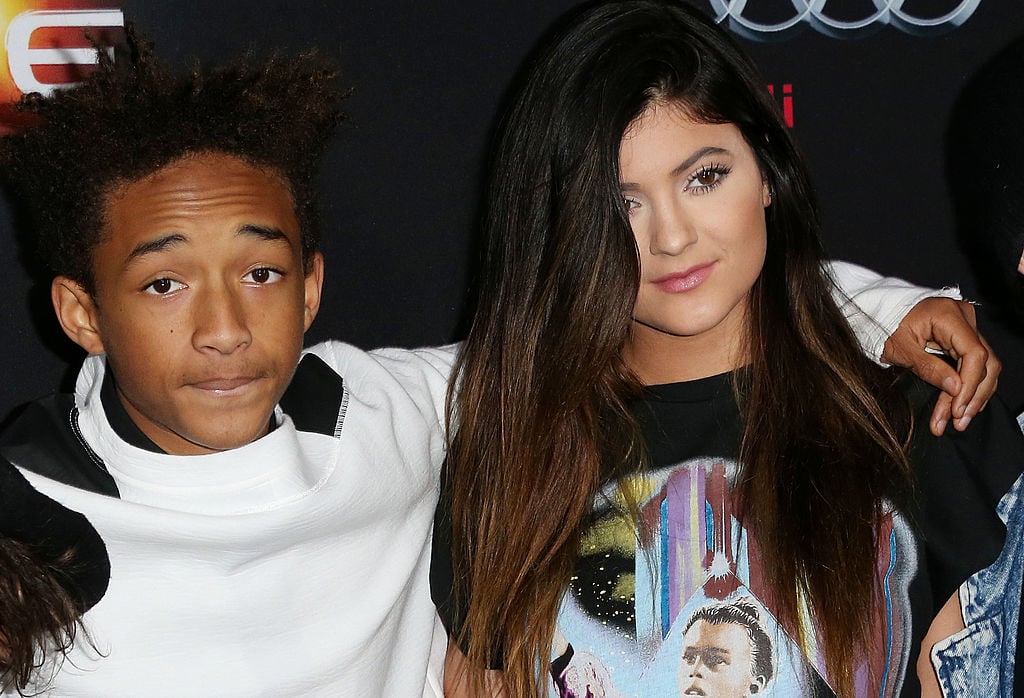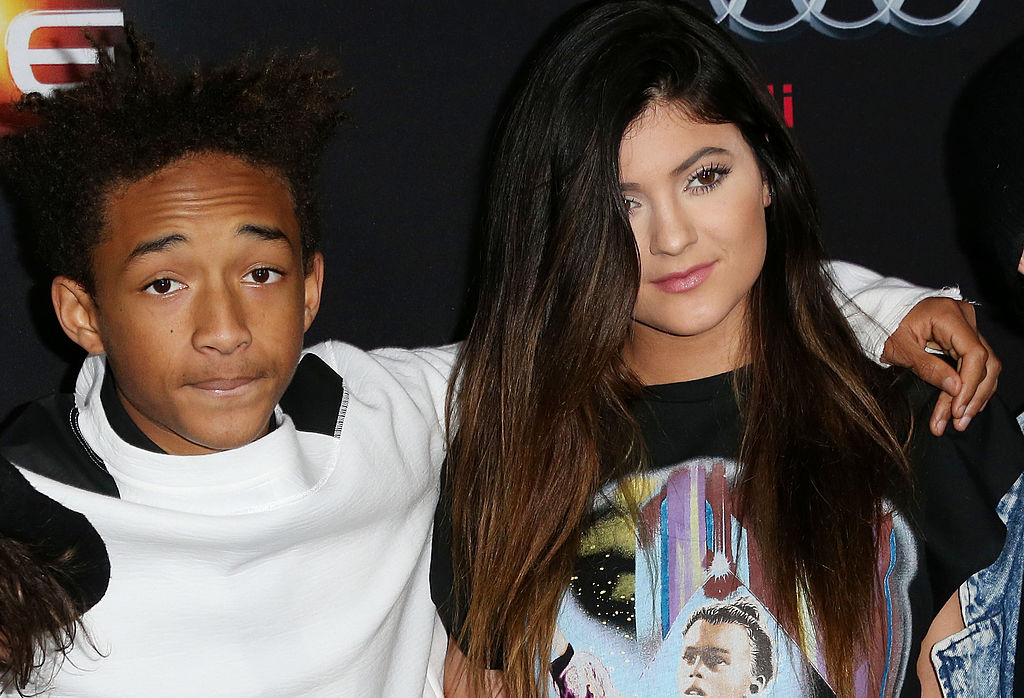 While this is a very shocking claim, social media has been buzzing with speculation surrounding Jenner and Smith's relationship status.
Are they still just friends or does the saying "you'll never forget your first love" ring true?
The pair got pretty close during Justin and Hailey Bieber's wedding
The internet is shook after pictures of Kylie Jenner and Jaden Smith getting extremely cozy recently surfaced.
This past weekend, Jenner attended Justin and Hailey Bieber's second wedding ceremony in South Carolina solo.
While she was enjoying herself as she partied with some A-list friends, the reality star was also spotted having a grand 'ol time with Jaden Smith.
With Jenner and Smith having been friends for years, many of us didn't think anything of these two spending time together during the wedding.
However, it wasn't until a photo surfaced of Smith touching Jenner's backside while dancing that has fans spiraling out of control on Twitter.
With Jenner just having split from Travis Scott not even 24 hours ago, fans can't help but share their shock over this photo.
"Y'all don't find it suspicious that first Kylie takes a pic with jaden smith HER EX!!!! AND THEN ALL OF A SUDDEN Travis and her break up!?!? Hmmmm," one fan tweeted.
Another fan even brought up the fact that Jenner and Smith used to date and are now questioning whether or not they are tying to rekindle the flame?
"So is no one gonna talk about how Kylie and Jaden were dancing together yesterday and how he grabbed her butt… weren't they each other's first loves as teenagers up until Kylie started dating Tyga," they wrote.
While many fans are continuing to share their speculations surround Jenner and Smith's relationship status, others are just happy to see them together again.
One fan tweeted out, "Kylie and Jaden are friends guys it's just cute seeing them together because we never get much one on one interaction between the two. It's nostalgia… that's all."
The pair used to date back in 2013
While it is still too soon to tell if Jenner and Smith are actually dating, it definitely wouldn't be the first time their relationship has made headlines.
Smith and Jenner actually low-key dated back in 2013 before she started going out with rapper, Tyga.
While they remained friends in the years following, it turns out that their friendship one of the main reasons behind Jenner and Tyga's split in 2015.
"Kylie and Jaden have been hanging out lately and it made Tyga suspicious," a source told E! News. "He thought something might be going on. So that was one issue."
Since Smith has played a part in Jenner's relationships heading south in the past, fans aren't too sure that the makeup mogul's recent split from Travis Scott was a coincidence.
While Jenner and Smith do have a romantic history, it turns out that they are nothing more than just friends and plan to stay that way.