Here's Why Jason Blum Is the Hottest Producer in Hollywood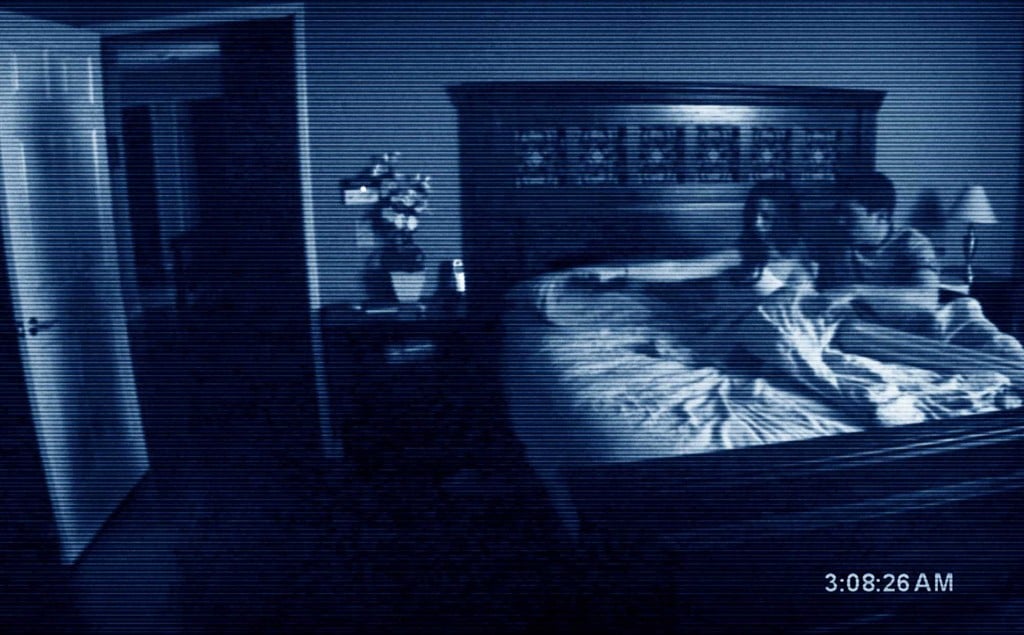 Film producers don't usually receive much attention outside of the industry, but one producer has made a huge name for himself over the past five years by following a strategy that mostly stands at odds with the current Hollywood approach of spending huge amounts of money in the hopes of making huge amounts of money. That producer is Jason Blum, who at 44 has become one of the most enviable producers to even the most established of industry players.
You may not have heard Blum's name, but you've certainly heard of the films he's produced, which mostly consist of horror outings: the Paranormal Activity franchise, Sinister, The Purge, and the two Insidious films are among his most recent successful releases since 2007. And the reason producers throughout the industry are so envious of Blum's success is because his company, Blumhouse Productions, has spent only $27 million in the past five years to churn out eight horror films that have amassed $1.1 billion at the worldwide box office.
As The New York Times reports in a recent profile on Blum, some of his success can be attributed to his unusual business model. In order to attract top-level actors and directors, Blum oversees a model that offers union scale pay upfront for the potential of back-end pay as the result of a film's financial success. "So basically people work for free," Blum told the Times. "And we don't do frills. Everyone's trailer on the set is the same: nonexistent."
Actor Ethan Hawke, for example, wound up with $2 million for his work on The Purge — a number double what the actor would usually command upfront. Rose Byrne is expected to pull in even more for her role in Insidious: Chapter 2 when all is said and done. But the incentives for actors go beyond simply the potential for higher pay. With the typical shooting schedule for Blum's films amounting to only about four weeks on average, actors are often able to squeeze in a role on Blum's movies in between larger projects, making it possible to keep work consistent in an acting world where downtime can be dangerous to a career.
As for directors, back-end pay can also be a huge a benefit, as most directors do not command anything close to the salaries of big names like Steven Spielberg or Martin Scorsese. Additionally, Blum gives directors the ability to possess final cut — something major studios almost never do — likely because Blum's film budgets are not high enough to make the process a huge risk. The Purge, for example, had a budget of only $3 million and wound up with a whopping $87 million worldwide, $64 million of which was domestic.
Of course, not everything Blum produced has been a success. Director Catherine Hardwicke's Plush cost about $2 million to make and made a total of $3,080 in theaters. However, Blum's business model and low production budgets make it possible to turn even a disastrous outing like Plush into a profit when video on demand, streaming services, and home media purchases are factored in. If Plush's budget had been double its $2 million cost, the possibility for profit down the line would have been much more in doubt.
There are questions to whether Blum's business model can continue to find success or whether he happened upon a niche market at the perfect time. The New York Times notes that the first Paranormal Activity came out right as the Saw-style "torture horror" films were losing their luster with audiences, and the publication questions whether the same will eventually happen to Blum's handheld, surveillance-style films. Harold L. Vogel, author of the textbook Entertainment Industry Economics, told the Times, "Historically speaking, the audience eventually moves on." Still, Blum will have time to adjust given the immense profits of his films versus their low costs.
Blum told the Times that he is currently involved in pitching to television around the industry. That's on top of six films awaiting wide release, including Paranormal Activity: The Marked Ones and Stretch — the latter of which is Blumhouse Production's expansion into the comedy genre; it stars Chris Pine and Jessica Alba. The studio has one film in production and another five in "advance pre-production," along with 20 other projects in various stages of development. Couper Samuelson, executive vice president for production at Blumhouse, said to The New York Times that such a robust schedule is possible "because we offer support and suggestion rather than micromanagement."
But if Blum's film and television plans seem overwhelming, you'll be amazed to hear that the producer is also growing a live-entertainment division. A haunted house called The Purge: Fear the Night opened in downtown Los Angeles on September 27, and while its launch was marred by disorganization and disappointment, LAist reports that the venue has gone through an adjustment period and appears to be finding its footing.
So for the busy Blum, it appears the strategy moving forward is to simply keep on moving — even if that means making a few enemies along the way. The Times reports that Paramount Pictures — the studio that controls the Paranormal Activity franchise — has been reportedly angered by what executives see as "attention-grabbing" by Blum. Still, Blum maintained to the Times that "Paramount has been a great partner."
On the topic of surviving as a producer and staying ahead of the game, Peter Schlessel, who distributed Blum's Insidious series as the CEO of FilmDistrict, told the newspaper, "This is a competitive business and, to some degree, a zero-sum game." Blum, he said, "has to stay humble and he has to stay hungry."
Don't Miss: Are Republicans Losing More Than Votes for Re-Election?