Here's Why Jay-Z and Beyoncé Didn't Get Divorced After He Cheated On Her
After the infamous elevator fight in 2014 between Solange Knowles and Jay-Z, questions began to swirl about whether the rapper had cheated on Beyoncé. Fast forward to 2016 when Lemonade was released, and those rumors about him being unfaithful to Bey surfaced again. Then, when Jay's 4:44 album dropped a year later, he appeared to be apologizing to his wife for his past transgressions.
While we don't know who "Becky with the good hair" is, we do know now why the music power couple stayed together despite Hov's infidelity. Here's more on that and also a few other interesting things Jay-Z revealed about their marriage, including his feelings on masculinity (page 8).
Jay-Z gives his reason for cheating on Beyoncé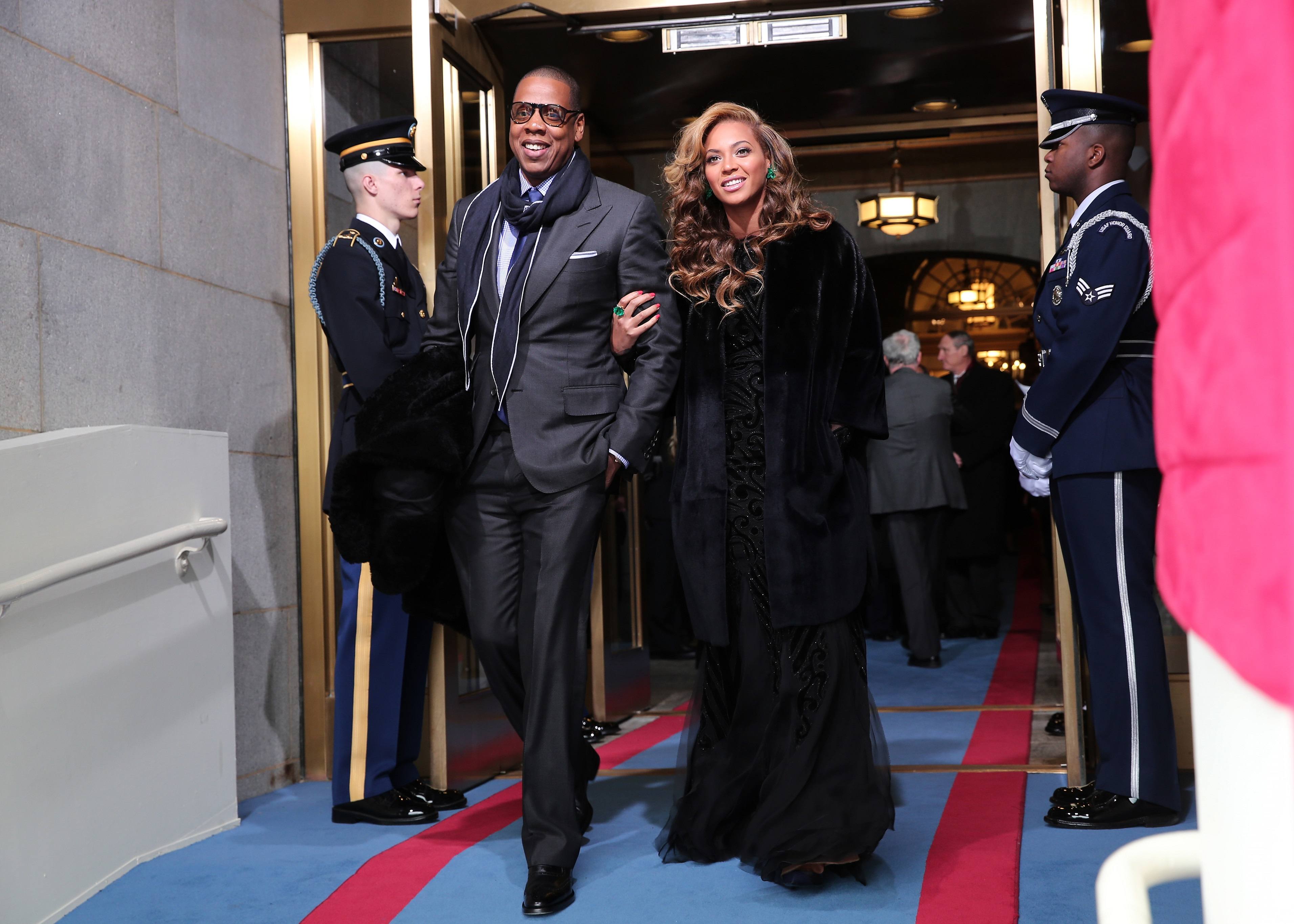 The cheating allegations were hard for fans to hear as no one could understand why Jay-Z cheated on his beautiful wife. For the first time, Jay offered up his explanation about why he was unfaithful to Bey. He blamed his infidelity on the way he was raised and said he was forced to go into "survival mode."
As he explained: "You have to survive. So you go into survival mode, and when you go into survival mode what happen? You shut down all emotions. So even with women, you gonna shut down emotionally, so you can't connect … And then all the things happen from there: infidelity."
Next: Jay-Z was uncomfortable with Beyoncé's revealing new album.
He reveals what he really thought of Lemonade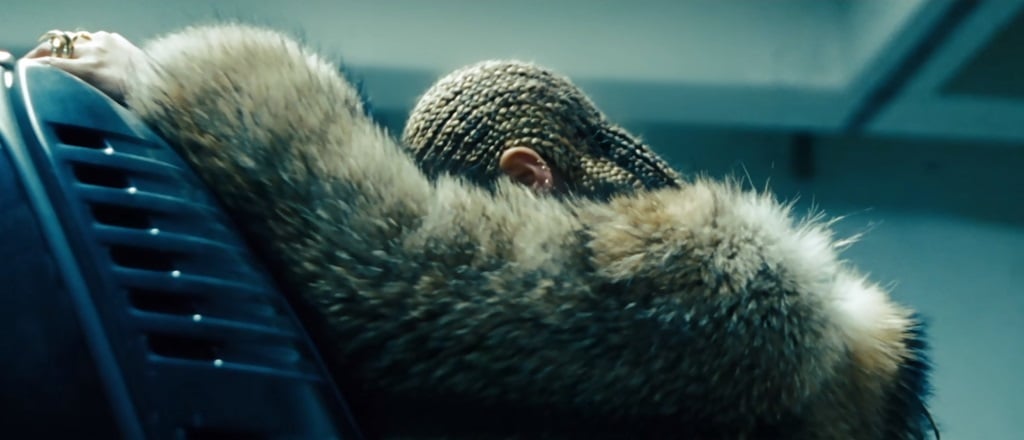 When it comes to the album where these cheating allegations initially came from, the rapper admitted how he really felt about Lemonade. While Jay wasn't surprised by the album, which detailed a woman learning that her lover had gone astray, he was "uncomfortable" with it.
He said, "There was never a point where it was like, 'I'm making this album.' I was right there the entire time. [We were] both very, very uncomfortable, but the best place in the, you know, hurricane is like in the middle of it. And that's where we were sitting. And it was uncomfortable. And we had a lot of conversations."
He also said that he felt it was right for Lemonade to be released prior to his album so Bey could "go first and share her truth." The rapper added that he is "proud" of all the success and the high marks the album received.
Next: Here's her surprising reaction to his new album.
Bey's reaction to 4:44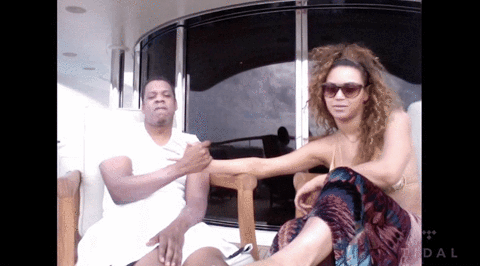 Hov also discussed how his wife felt about his album 4:44, which came out in the summer of 2017 and featured what many assumed was an apology for cheating on her in the past.
"We were using our art almost like a therapy session," he confessed. "She was really proud of the art I released. And, you know, at the end of the day we really have a healthy respect for one another's craft."
Next: Fans still have this one big question about the cheating.
One big question remains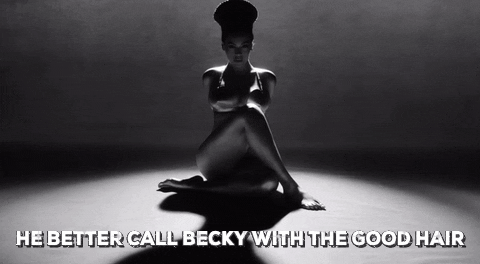 Now that we know for sure Lemonade and 4:44 were about what we thought, we have to ask the question: Just who is "Becky with the good hair"?
Well, Jay-Z didn't go into specifics about who he cheated with. But it's fine if they never reveal her identity because we appreciate how open they have been with fans so far about such a difficult time in their marriage.
Next: Jay-Z opens up and explains why they didn't get divorced.
He explains why they didn't get divorced
For anyone who was wondering why Jay and Queen Bey chose to stay together after his transgressions, the hip-hop artist had this to say about that: "You know, most people walk away, and the divorce rate is like 50% or something 'cause most people can't see themselves."
He went on to describe what he thinks was the real consequence of facing what he had done, revealing that "the hardest thing is seeing pain on someone's face that you caused, and then have to deal with yourself."
Next: Soulmates?
Too good to give up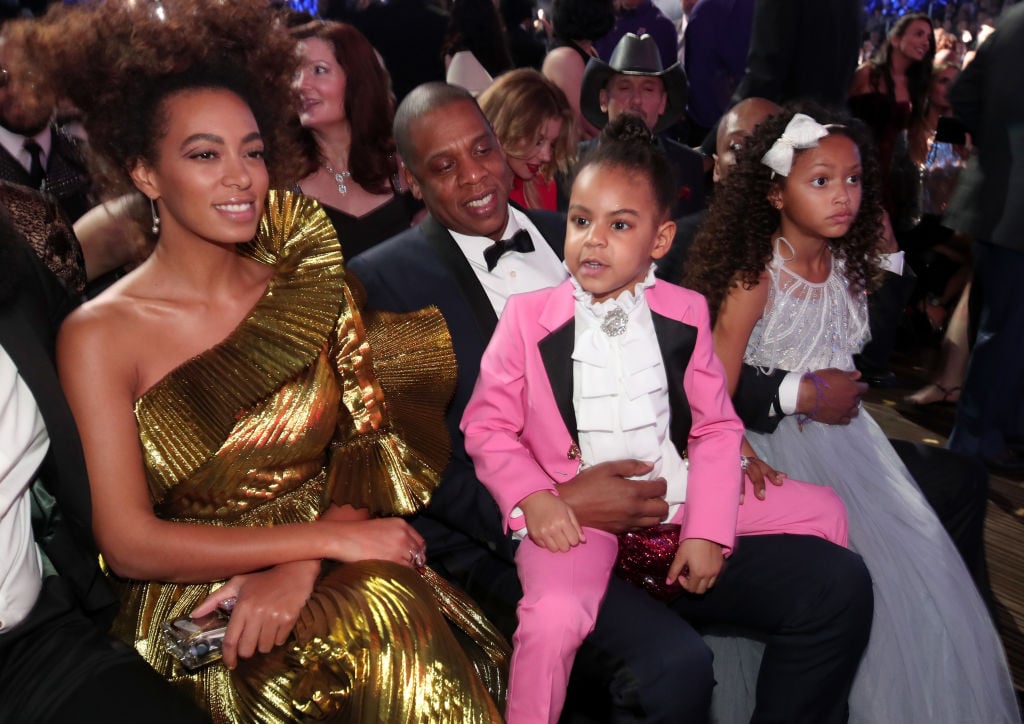 Jay-Z seems to believe in "the one." He went on to say that Bey is his "soulmate."
"It's the person I love. And you can be in love with someone, you can love someone, and if you haven't experienced love and you don't understand it and you don't have the tools to move forward, you're going to have complications, period." Jay-Z does make good points that, if one hasn't experienced love before, it can be hard to share it. Perhaps he has grown emotionally.
Next: Here's how Jay-Z is trying to make things right.
He discusses what he learned in therapy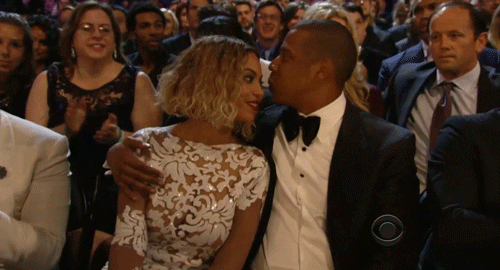 Jay-Z talked openly about therapy as well, and explained what he learned from it.
"I think the most important thing I got is that everything is connected," he said. "Every emotion is connected and it comes from somewhere. And just being aware of it. Being aware of it in everyday life puts you at such a … you're at such an advantage."
Next: Toxic masculinity
The way boys are raised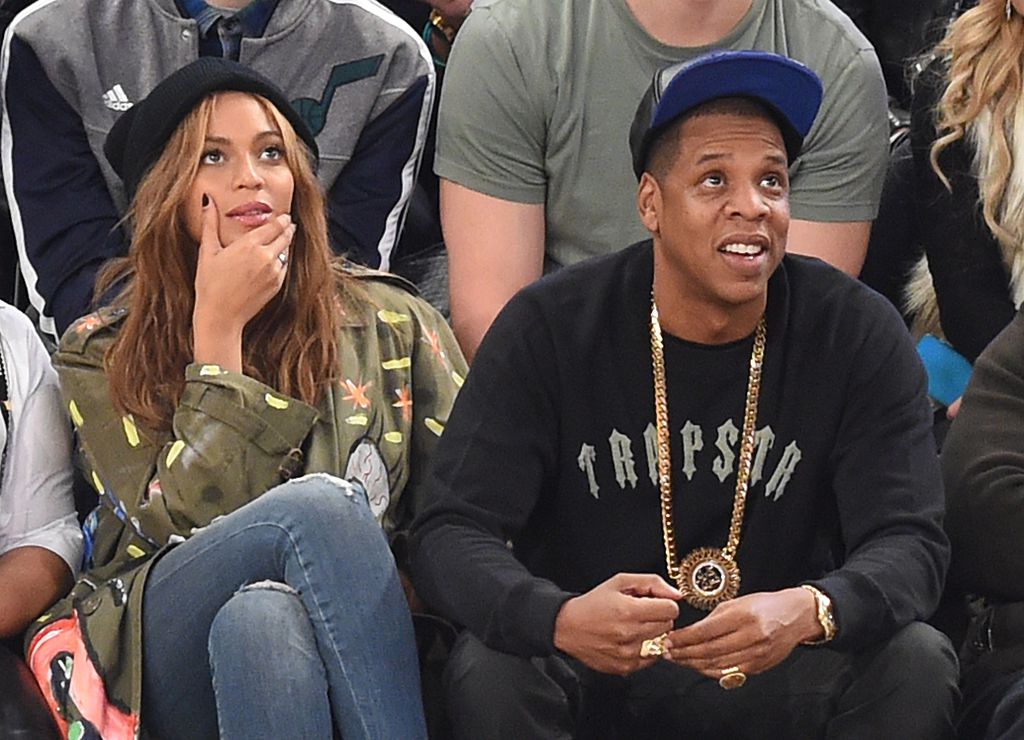 Jay-Z went on to point out that men are often raised without a connection to emotional cues. They're often told, instead, to "be a man," or to "be strong."
"Our cues are be a man, stand up, don't cry … I want to be open, I want to have the emotional tools it takes to keep my family together," said Jay-Z. While it's certainly not an excuse for cheating, it's good that the rapper acknowledged the way masculinity is addressed in young men — hopefully, this informs his own parenting.
Next: Jay-Z confirmed this exciting rumor that fans were pleased to hear.
They have been working on a joint album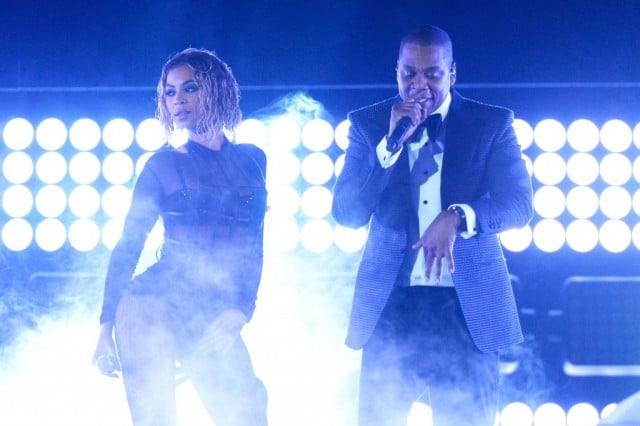 An exciting announcement that came out of the interview is that the couple has been working on an album together. To the delight of many fans, Jay confirmed the rumors that he and Beyoncé have collaborated on a joint album and teased that they have a lot of tracks to be released.
"We started making music together. The music she was making at that time was further along," he said. "So her album [Lemonade] came out as opposed to the joint album that we were working on. Um, we still have a lot of that music."
Follow Michelle Kapusta on Twitter @philamichelle.
Check out The Cheat Sheet on Facebook!
Additional reporting by John Wolfe.