Here's Why Kelly Clarkson Chose 'The Voice' Over 'American Idol'
Kelly Clarkson has revealed why she made the decision to coach on "The Voice," rather than judge on "American Idol," a show for which she emerged as winner during the 2002 season: Her kids. Any mom would understand.
Clarkson, her husband/manager Brandon Blackstock, and their kids already spend a good deal of time on the set of "The Voice," due to the fact that Blackstock manages singer Black Shelton, another "Voice" coach. "We're used to 'The Voice' schedule, we already have to work around it because of our family," Clarkson told Entertainment Weekly. "We have four children – that can be very taxing with a schedule. It was just a no-brainer for me with 'The Voice' because of that alone."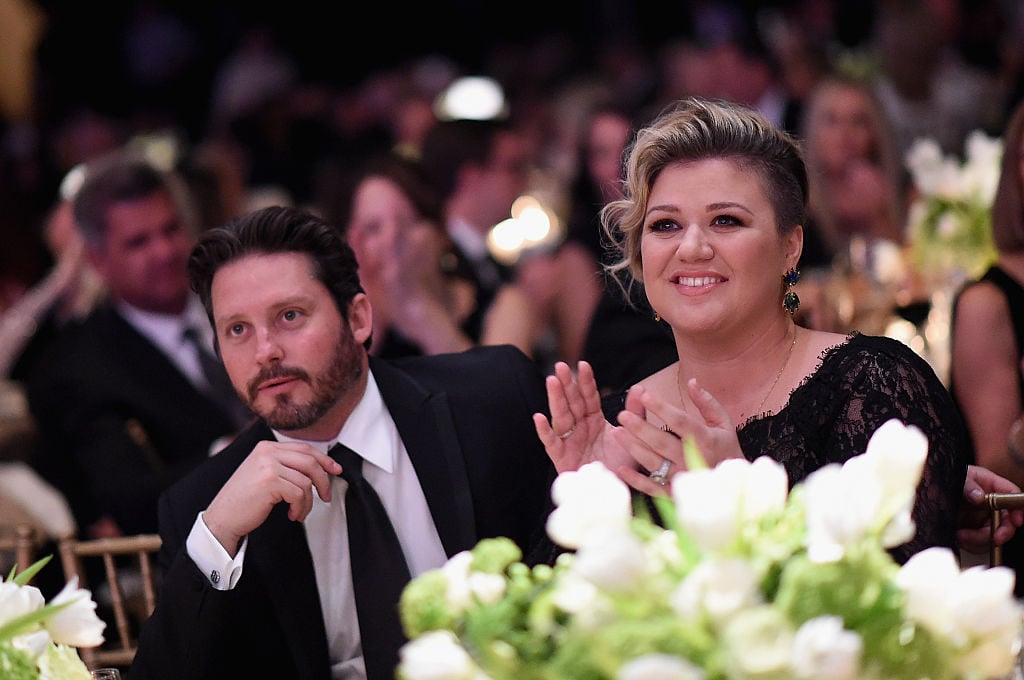 Clarkson and Blackstock married in 2013 and have two children together: River Rose Blackstock, 3, and Remington Alexander Blackstock, 1. In addition, Clarkson is stepmother to Blackstock's son and daughter from his previous marriage.
The "Since U Been Gone" singer did express sadness about not joining "American Idol," the show that made her famous 15 years ago. The show's producers were hopeful Clarkson would join as a judge after ABC decided to pick it up in May after Fox had cancelled it. "But my thing is, I was kind of bummed too when ['Idol'] came to me. I hope it's super successful," Clarkson told "Entertainment Weekly."
"Would it have been awesome to come back to the show that started me and help give someone that start? Yes!" Clarkson said. "But that doesn't mean I can't do the same thing on 'The Voice.' That's my goal. I want to have someone on my team, whether they win or not, to have a successful career after being on the show."
In related news, the singer and songwriter, who released two new singles Thursday, appeared on "Katie Lee and Hoda" this morning with her children.
WATCH: We can't handle this cuteness! @kelly_clarkson brought her adorable children on our show! pic.twitter.com/L7s1Zfv3SC

— TODAY with Hoda & Jenna (@HodaAndJenna) September 8, 2017
Clarkson won Season One of "American Idol" in 2002, earning 58% of the votes against Justin Guarini. After winning, Clarkson signed with RCA Records. Soon later, she made it big after releasing two singles, including "A Moment Like This," which went on to break a 38-year-old record held by The Beatles for a song's biggest jump to number one on the Billboard Hot 100.
Clarkson's two new singles, released Thursday, are Love So Soft and Move You.