Here's Why 'Real Housewives of Potomac' Star Gizelle Bryant Says She Gave Her Cheating Ex A Second Chance
There's a new man in Real Housewives of Potomac star Gizelle Bryant's life. Fans of the show have watched Gizelle date each season but it looks like the love of her life wasn't too far from comfort.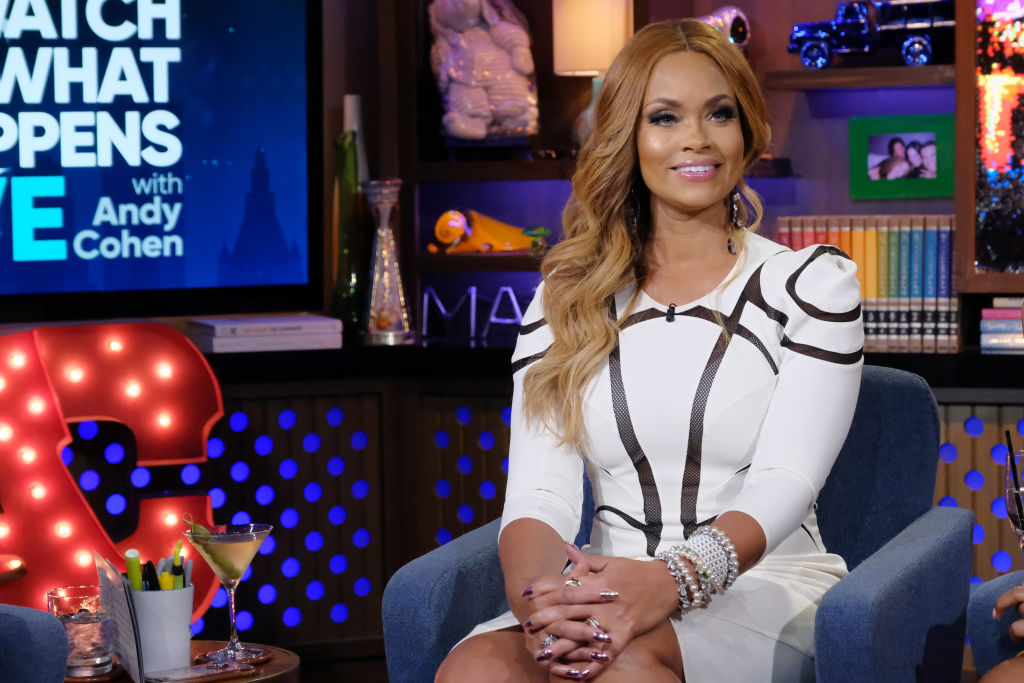 Gizelle recently confirmed that she's dating her ex-husband, Jamal Bryant. The two were married for eight years but Gizelle ended the relationship after Jamal's indiscretions.
Gizelle is giving love another shot with Jamal and she appears happier than ever.
'RHOP's' Gizelle Bryant and Jamal Bryant marriage
Before Gizelle Bryant was a housewife of Potomac, she was the First Lady of a megachurch in Baltimore, Maryland. Gizelle was married to pastor and activist, Jamal Bryant, from 2002 to 2009 but ended their marriage after discovering Jamal had been unfaithful and fathered children outside of their marriage.
She told The Breakfast Club in a 2017 interview that even with three small daughters, she knew she could not remain in their marriage, saying:
"I felt like it was a lifestyle, as opposed to you made a mistake one night. So I just didn't want to sign up for that. At the time, I had two 1-year-olds and a 2-year-old. Three girls. They're beautiful. And I said, 'I'm not doing this. I'm not gonna be disrespected.' So yes, I packed up and left."

The Breakfast Club
Jamal credited his ex-wife's decision to leave him for helping him mature as a man. The two remained close friends and co-parents to their three daughters.
Rumors spread that Gizelle Bryant and Jamal Bryant are dating
Real Housewives of Potomac viewers watched as Gizelle searched for love while navigating life as a single mom. Through failed relationships season after season, Jamal was by her side, supporting her every move.
Fans of the show always questioned whether or not Gizelle would ever give Jamal a second chance from witnessing their close relationship. Gizelle insisted that they were just friends and had a great bond due to co-parenting their daughters.
Most fans accepted Gizelle's explanation for her and Jamal's modern relationship until earlier this year when they were spotted at a live taping at comedian Dave Chappelle's stand up special for Netflix. The speculation continued when Gizelle posted a family picture that included Jamal in honor of their daughter's first day of high school.
Gizelle Bryant confirms why she's dating ex Jamal Bryant
Gizelle put rumors to rest when she confirmed that she and Jamal were indeed dating again. After being divorced for 12 years, the two have been rediscovering one another as a couple.
Gizelle told Andy Cohen at the season 4 reunion:
"You know, I look back, and I just feel like nobody is what their mistakes are. And I feel like he's a different person, I'm a different person. So we are baby-stepping, but we are moving into the direction that we want to move into."

Real Housewives of Potomac: Season 4, Episode 19
She delved deeper into her reunion with Jamal in an interview with Extra, saying that they've been an item for a while now and after 20 years of knowing one another, she's proud to say they are in a good place romantically. Cheers to their new relationship!