Here's Why Reese Witherspoon's 2nd Marriage Is so Much More Romantic Than Her First to Ryan Phillippe
Reese Witherspoon is now happily married. Let's take a look at her latest marriage as compared to her first.
When Reese Witherspoon and Ryan Phillippe split, fans were devastated. We always love to see our favorite on-screen romances materialize in real life. Although Cruel Intentions maybe wasn't the best start to any relationship. Phillippe and Witherspoon divorced in 2007, citing their age as the biggest problem with their marriage. Let's take a look at how Witherspoon's current husband, Hollywood talent agent, Jim Toth, compares to Phillippe.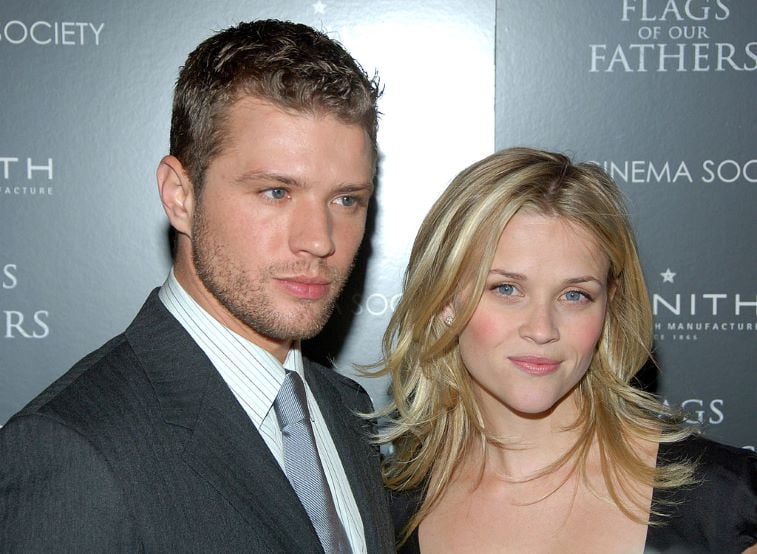 Why did Witherspoon and Phillippe call it quits?
While rumors abounded that the couple's split was due to infidelity on Phillippe's part, neither party has confirmed the talk. 
Phillippe told Larry King Now, "I think more of the problem was age. When we got together, we were so young." The couple met when Witherspoon was just 21. "I think it can create issues with two people in this industry because there's so much noise that goes along with it."
Both parties were still very young when they divorced in 2007, citing irreconcilable differences. Witherspoon later reiterated something similar, "I got married when I was 23, and I had two kids by the time I was 27. So I don't know, you know, sometimes it's good to know yourself."  
It sounds like being young, coupled with being famous, was too much for the actors to handle at the time. They do have two children together, Ava and Deacon, and remain amicable. 
Witherspoon loves that Toth is not famous
Reese and Toth are celebrating eight years of marriage, and the couple is still going strong. A source told People in 2010, "She loves that he's not a celebrity."
Reese and Toth met at a party where Toth saved her from harassment from a very drunk man who would not stop talking to her. 
Toth does not represent Reese but has his list of A-list clients, including Matthew McConaughey and Scarlett Johansson. He is not famous at all on his own. Reese loves that they can get to know each other more privately.
It certainly is the opposite of being right in the spotlight like she was with Phillippe.
Toth and Witherspoon support each other in everything they do
When asked what the secret to a happy marriage was, Reese told Harper's Bazaar: "Oh, boy, I don't have the answer to that question! I will say, I think my friend Eve Rodsky [who wrote the new book Fair Play] is onto something. "In a true partnership, people need to be appreciated for everything they bring to the table.
She continued to say, "I have a husband who supports my dreams and my ideas. He helps me with everything. I'm very lucky."
Next, Reese told Elle in 2012 that, "Jim said, 'I'm gonna show you every day what a good partner is, what a good person is. "I'm going to take care of you. I'm gonna do this so much that you're gonna get used to it.'"
She was stunned when he said that to her. "I was like, 'What are you talking about?' I've never had anybody like that in my life."
Reese did not find that amount of support from her first marriage to Phillippe. We are happy to see that she is now happily married the second time around.