Here's Why 'Sex and the City 3' Movie Won't Be Happening
There will not be a Sex and the City 3 movie, Sarah Jessica Parker confirmed Thursday. This news came after rumors swirled that the original cast would reunite once again for a film.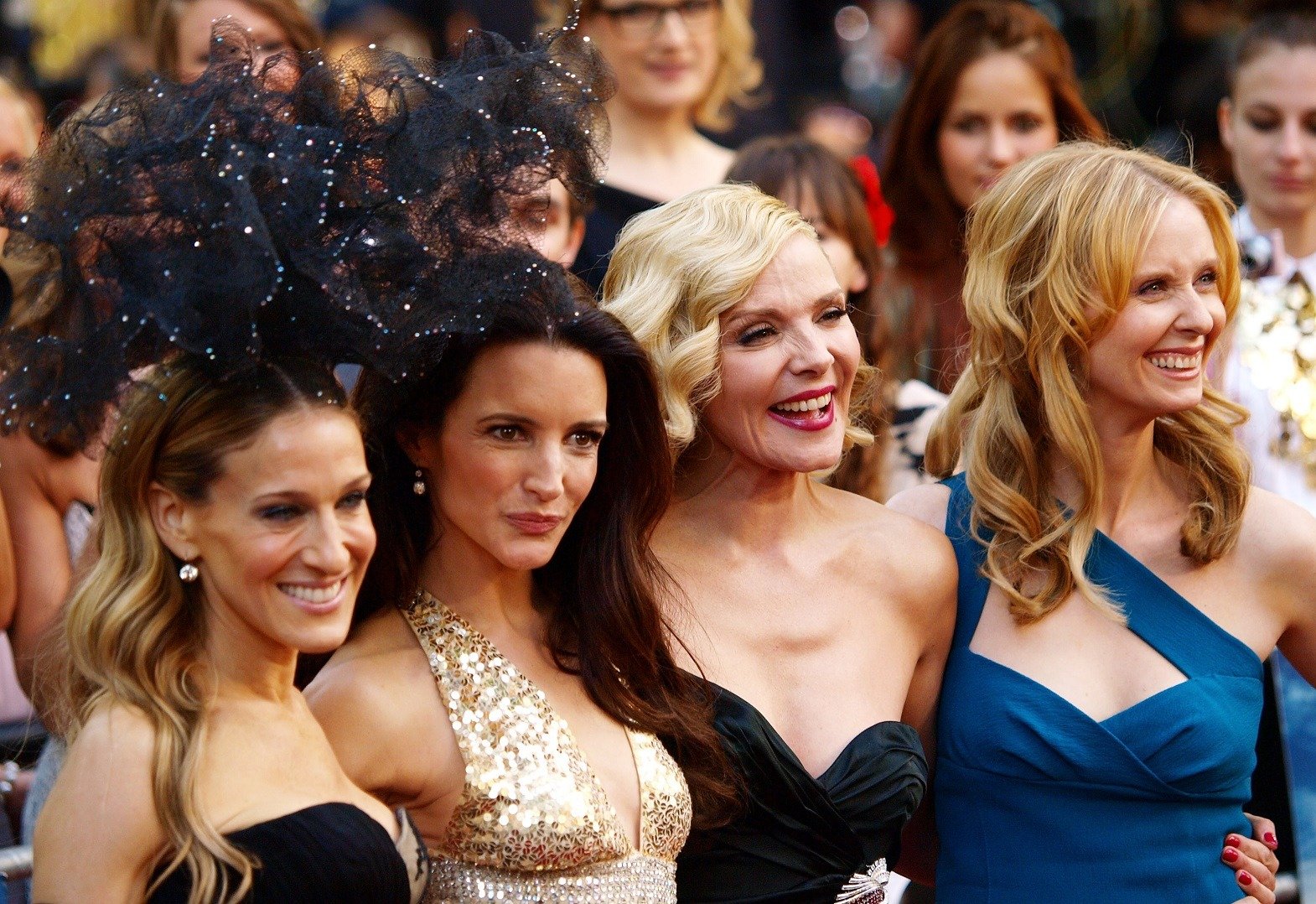 The four main actresses who played in the HBO show's six seasons and two movies were Parker (Carrie Bradshaw), Kim Cattrall (Samantha Jones), Kristin Davis (Charlotte York), and Cynthia Nixon (Miranda Hobbes).
"It's over. We're not doing it," Parker, 52, told Extra regarding a third movie while she attended the New York City Ballet with husband Matthew Broderick, 55. "I'm disappointed. We had this beautiful, funny, heartbreaking, joyful, very relatable script and story."
Daily Mail reported the reason for the film being shelved was Cattrall's demands of Warner Bros. The actress, 61, reportedly said she would only sign on to the new Sex and the City movie if the company agreed to produce other movies she had in development. Warner Bros. reportedly said no, at which point things were at a standstill before the entire production was canceled.
Warner Bros. decided it did not want to go ahead with the movie unless all four actresses would be participating, Daily Mail reported.
However, The Sun reported Friday that Cattrall denied the claims. "Woke up to a s**t storm. The only 'demand' I ever made was that I didn't want to do a third film … and that was back in 2016," Catrall told the news outlet.
Fans expressed their opinions on Twitter about the third movie being canceled.
https://twitter.com/Sia/status/913608282106863617
If Kim Cattrall did save us from Sex and the City 3, she should be canonized.

— Louis Peitzman (@LouisPeitzman) September 29, 2017
The HBO comedy series ran from 1998 through 2004. The first movie was released in 2008 and was a sequel to the show. It was shot in New York City in a number of locations around Manhattan. The filming was continually interrupted by paparazzi and onlookers, requiring security to be on hand. The second movie was released in 2010. It featured cameo appearances by the likes of Liza Minnelli, Miley Cyrus, Tim Gunn, and Penelope Cruz. The TV show has been listed as one of the best HBO comedy series of all time.