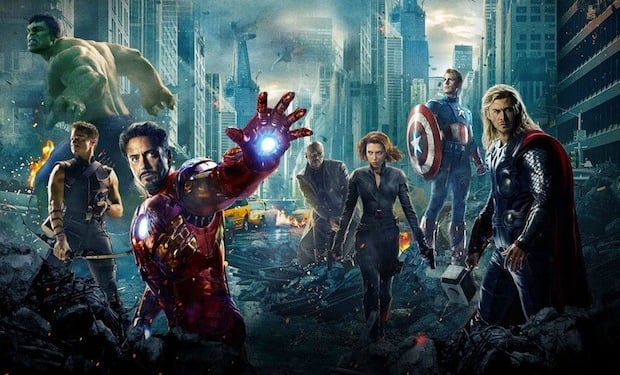 A clash of the superheroes across the brand divide is firing up as DC Entertainment gets in gear to make its Batman vs. Superman film and sets plans for a Justice League film, while Marvel Studios, meanwhile, is riding the strong wave of cash garnered by the recently released Captain America: The Winter Solider, with Guardians of the Galaxy coming later this year and the surefire blockbuster Avengers: Age of Ultron set to premiere in 2015. While DC is sustaining its push forward, it might not have the firepower to put up much of a fight against Marvel's mighty team.
Going into the contest, it doesn't appear that DC has much might to contend with the force coming from Marvel. With the ensemble Avengers and Guardians of the Galaxy films, along with individual hero films like Iron Man, Thor, and Captain America, Marvel can easily prove its strength as a film franchise. All told, The Avengers, all the Iron Man movies, the two Thor films, and the two Captain America titles grossed a worldwide total of $6.05 billion, with The Avengers contributing just over a quarter of that, according to data from Box Office Mojo as of late April. On average, the films grossed $750 million, and the trend between films has been an upward climb, with no sequel making less than its prequel, and often taking in significantly more.
On the other side of the fence, DC's recent activity has been a bit smaller than Marvel's. While the Avengers gang has had eight films in recent years, the latest spins on the DC properties have only had four: Christopher Nolan's Batman trilogy and Zack Snyder's Man of Steel. However, despite the smaller portfolio of films working into the franchise so far, the gross box office take for those four films hit $3.13 billion, which gives each an average take of $782 million — a small step above the films from Marvel.