Here's Why 'The Last Jedi' Is the Least Popular Star Wars Film of All Time
It was expected that the internet would be abuzz following the Dec. 15 release of Star Wars: The Last Jedi. What many didn't foresee, however, was how much criticism would come with the chatter.
Opening weekend for the film wrapped up with plenty of positive critical reviews, a huge percentage of box office profits, and — shockingly, a 56% audience score on Rotten Tomatoes? So what happened? Let's dig in.
Women were featured more heavily than in any of the previous films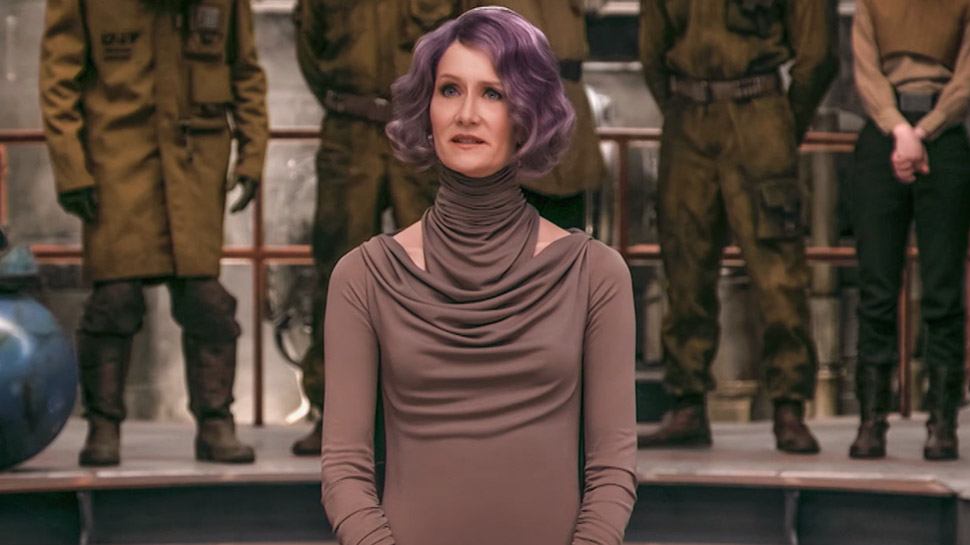 When the trolls arrive, they come in spades. Twitter and forums across the internet were hit with a backlash of the Gamergate variety — more pointedly, white men who consider themselves to be the original Star Wars fans, who aren't pleased with the direction the films have gone.
Adding an element of diversity wasn't too harshly critiqued by this crowd, but what did drive them crazy was the addition of more female characters. Fortunately, a lot of louder fans have drowned out the tweets of those crying "SJW" infiltration.
Next: Was the film too "jokey"?
The humor wasn't in line with what many were expecting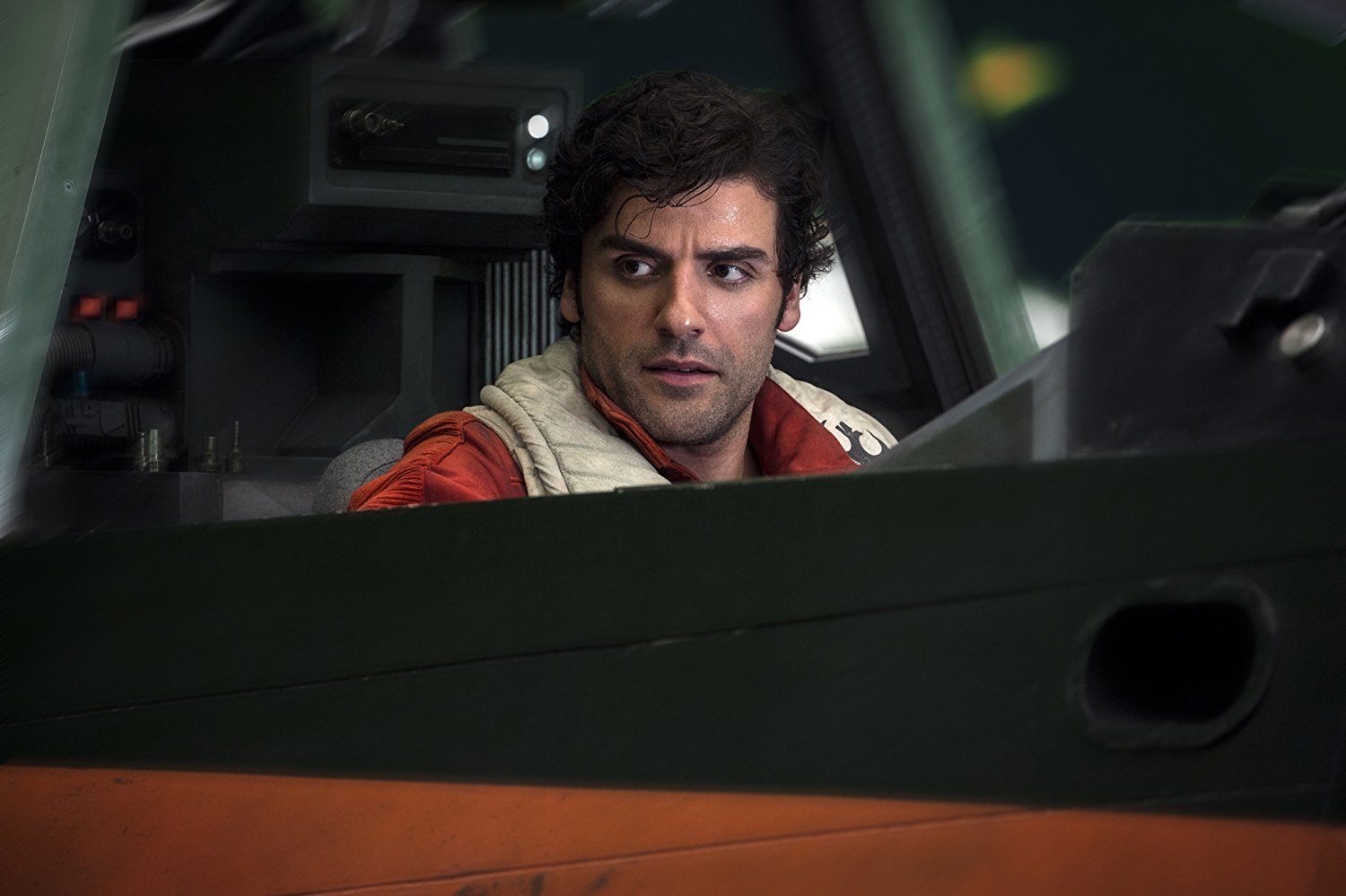 Keeping a similar tone between three separate trilogies created decades apart is hard as it is. And when you factor in humor, it becomes even more difficult.
Apparently, many found the tone of The Last Jedi to be too "jokey." But director Rian Johnson defended the move, telling Vanity Fair, "It's so important to me because that sets the tone and the expectation that, oh, O.K. there are going to be laughs in this movie."
Next: Some fans were let down by this reveal (or lack thereof).
The mystery of Rey's parents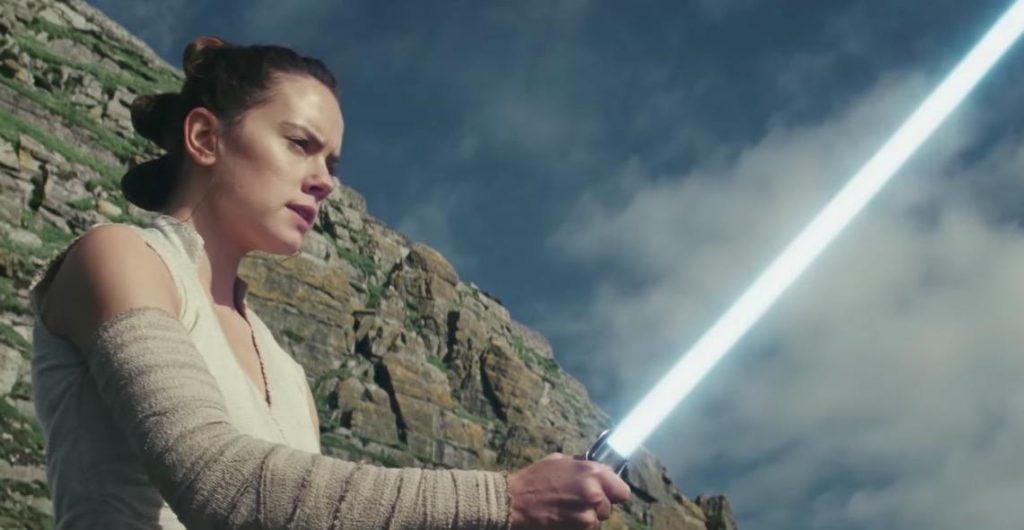 One huge question many had going into TLJ was in regards to the burgeoning Jedi Rey; namely, who are her parents? Initial speculation pointed to Luke Skywalker, but the more we learned about the movie, the less likely this became.
After all of this excitement, it's not too surprising that many were let down to learn that (spoiler alert) Rey's parents were "nobodies." But of course, there's still the possibility that that was just a lie told by Kylo Ren …
Next: New characters take the main stage.
The old meets the new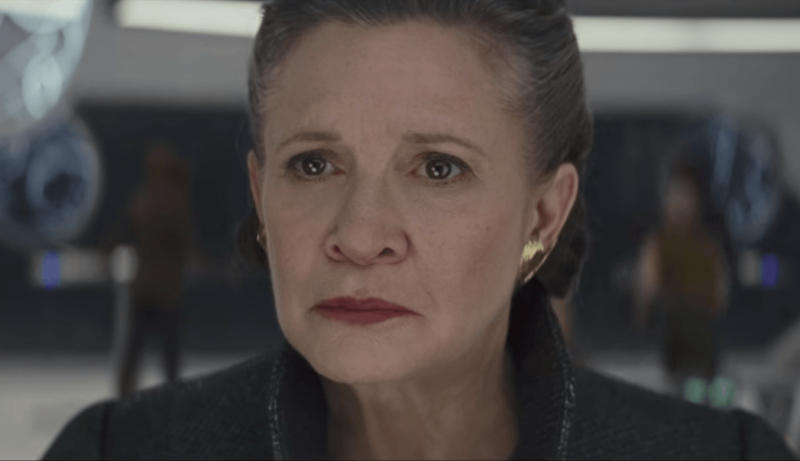 Speaking of Rey and Kylo, some fans felt that these newer characters were heavily favored over the old. There was an attempt to strike a balance in this film by including our favorite heroes (and heroines) from the original trilogy, but not everyone thought this was handled as well in this film as in The Force Awakens. One viewer summed it up:
The Force Awakens struck a great balance of the old guard and the new by introducing us to new characters while the legends we've always loved (Han, Leia) remained as spiritual guides. With more characters and plot lines (I'm looking at you Broom Boy), there's a risk we'll lose the elegant simplicity that's central to the saga. But that's the old friction, isn't it? Breaking new ground means breaking away from the old. As Yoda so wisely put it, that's the burden of all masters (and sci-fi fans): "We are what they grow beyond."
Next: The role of Luke Skywalker was controversial.
Luke's story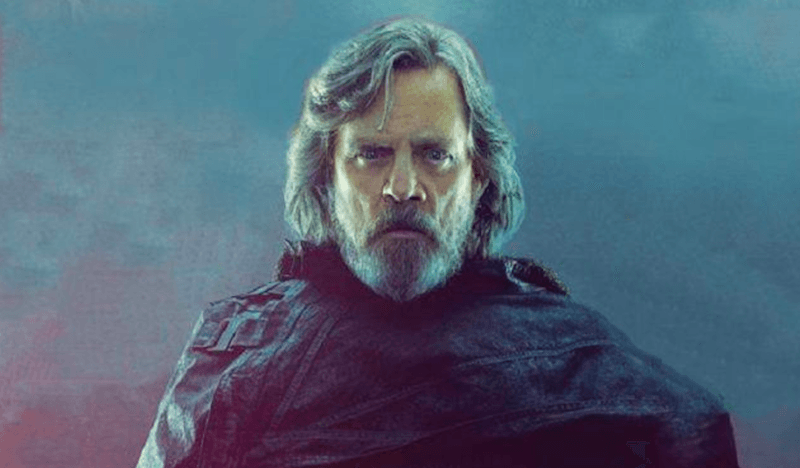 When bringing back an old favorite character is the surprise final moment of a film, a lot of expectations rest on how that story will be told in the sequel. There was a lot of talk leading up to TLJ as to how Luke Skywalker would factor in, and even his portrayer, Mark Hamill, had his doubts.
The criticisms are vast: Some feel that Luke was underutilized and unlike his old self, while others feel that his final appearance wasn't satisfying. But all seem to say the same thing — give us more Luke, or you'll have some angry fans on your hands.
Next: Did the film leave too many questions unanswered?
These aren't the answers you're looking for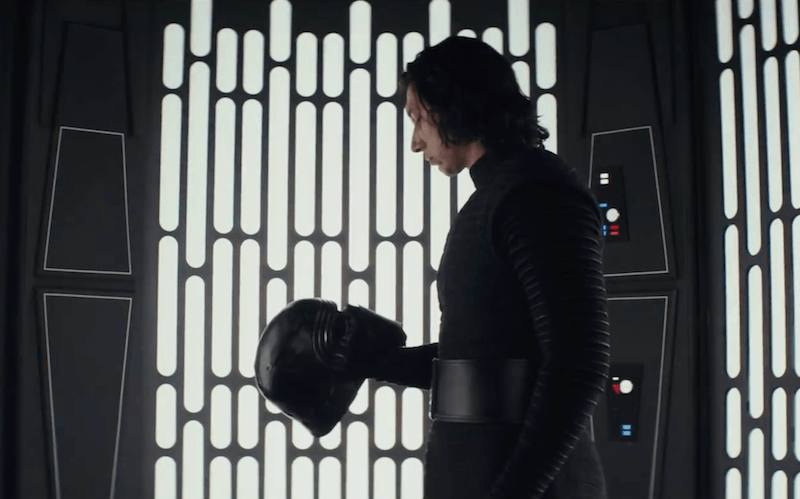 In a universe as expansive as that of Star Wars, there will always be lingering questions. Still, some fans are expressing vocally what the latest movie failed to address.
These questions come from both TFA and TLJ, and many of them deal with whether or not the deaths of certain characters are permanent. We've addressed many of them, but there are still more than people are unhappy about.
Next: Fans theorized for a couple years about this character and received nothing.
Snoke is a nothingburger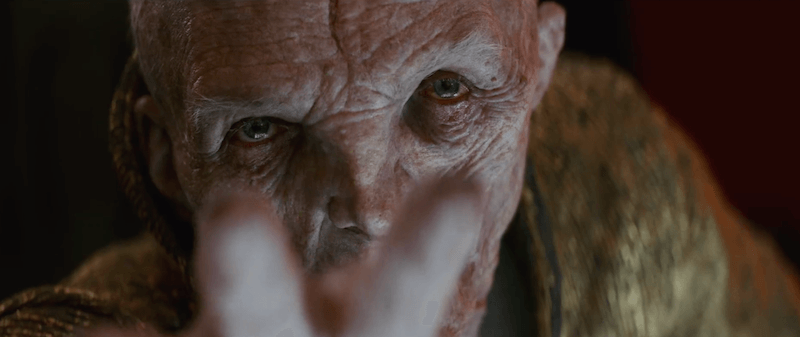 Are you ready for the complaints? Because here is one: Snoke dies in the second act, and no backstory about the Supreme Leader is ever given. After bringing Rey to Snoke's throne room, the leader arrogantly babbles to the girl about how he manipulated her and Kylo Ren. He tells Rey that Kylo wasn't strong enough on his own, but does it right in front of his apprentice.
Of course, Snoke tells Kylo to kill Rey and cheesily narrates what he believes to be happening. In reality, Kylo is using the Force to turn on the Skywalker lightsaber that's sitting directly next to Snoke. The Supreme Leader gets the Darth Maul treatment, splitting in half.
We never learn who Snoke is or where he comes from. What are his motivations, other than ruling the galaxy and killing Luke Skywalker? Star Wars: The Force Awakens does a wonderful job teasing this big bad that only ever appears in a hologram. For the last two years, many have debated the theories about who Snoke is and where the story is going. But after maybe five total minutes of screen time and no further explanation, he's simply a dead plot device.
Next: Where were these classic fight scenes?
No lightsaber fights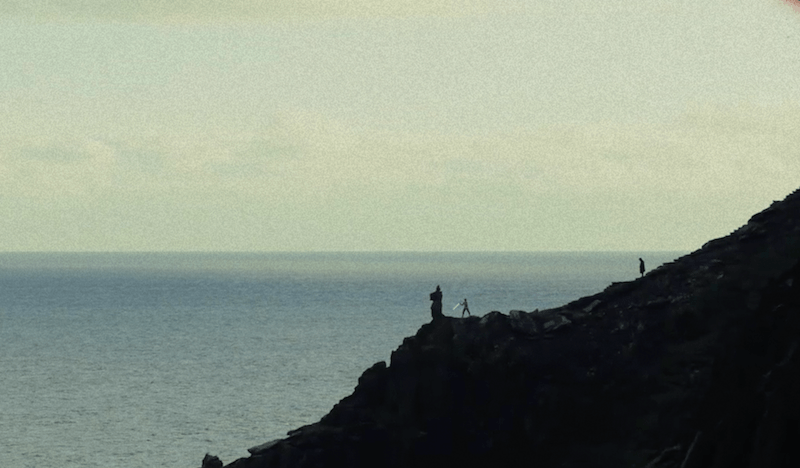 This is a first for the Star Wars saga! There were absolutely no lightsaber duels in The Last Jedi. There were scenes where lightsabers were used, and even one brief moment in a flashback where two lightsabers clashed against one another. But outside of that, absolutely nothing.
Which is pretty disappointing. This movie managed to have Luke, Rey, Kylo Ren, and Snoke in it without any of those characters actually dueling. The Knights of Ren make no appearance, despite having been mentioned prominently in The Force Awakens. Rogue One: A Star Wars Story had no lightsaber duels in it, but that made sense for the time period and plot of the film. In The Last Jedi, it felt more like an unnecessary tease.
Next: Audience reactions were lukewarm. What about critics?
Critics like it a lot more than audiences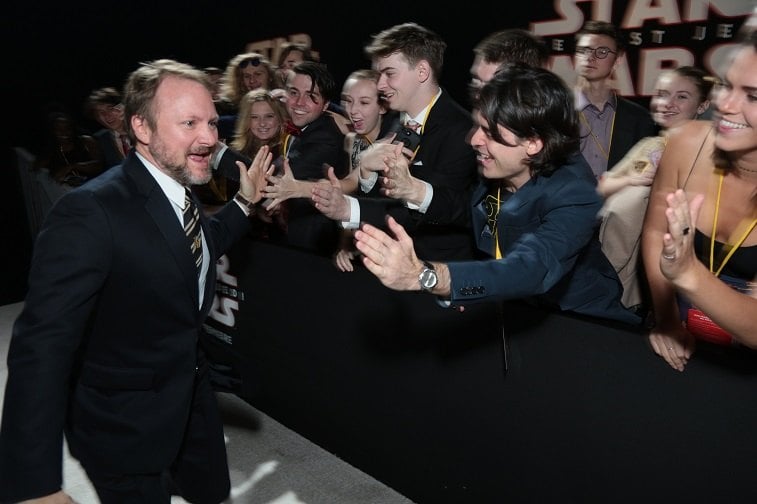 What might be most interesting is that the film seems to be beloved by critics and scorned by audiences: the exact opposite of the issue with most of its kind. So why is that?
Questions were raised as to whether the score was being dragged down by online "trolls," but there is no proof of this. For now, we can just assume that the sheer divisive nature of the movie has caused an influx of angry viewers rushing to rate TLJ so that the internet knows just how much they hated it.
Next: Did Han Solo end up dying for no good reason?
Overall thoughts on The Last Jedi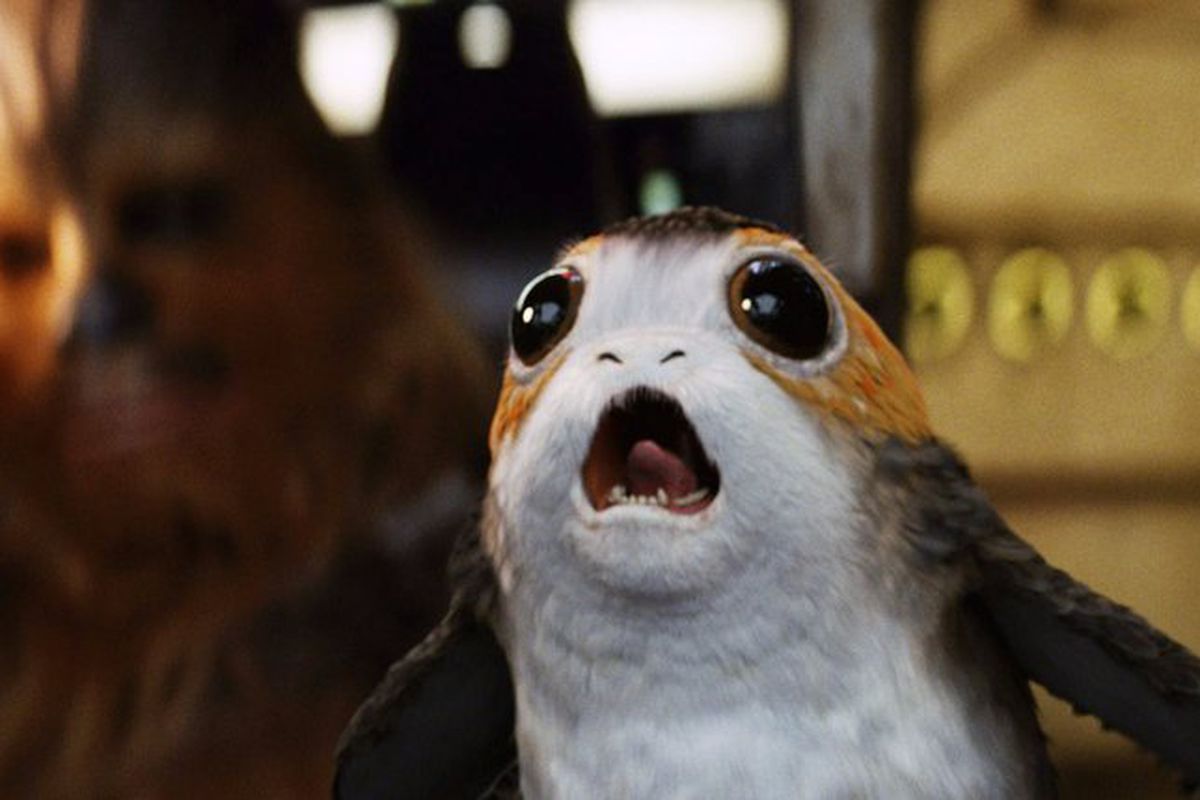 It's hard to view The Last Jedi as anything but a failure to build on what J.J. Abrams started with the new franchise. While it was fun and exciting to watch, there was so much that left us wanting. Rey never really came to an understanding of why Luke was so disillusioned with the Jedi, just that he had failed his nephew and was haunted by that reality. She had a dark side moment, mirroring Luke in the cave on Dagobah, but it completely fell flat.
Kylo killing Snoke was awful for more than one reason. Sure, it was upsetting that we never learned his backstory and that he wasn't going to truly be the big bad of the sequel trilogy. But Han Solo's sacrifice at the end of The Force Awakens is also now completely wasted. Han absolutely didn't need to die, because Kylo Ren is no closer to being redeemed. He only killed Snoke because he was enraged at the suggestion that he wasn't on track to becoming the next Darth Vader.
Overall, The Last Jedi ranks right alongside Star Wars: Revenge of the Sith. Both movies are deeply flawed and frustrating, but the visuals are masterfully crafted and it's never boring. Even if you don't like how plot is executed, you can still appreciate it and enjoy the journey.
Check out The Cheat Sheet on Facebook!