HGTV's Christina Anstead: Details on Her Show's Second Season and What Ex Tarek El Moussa Said About Her Upcoming Baby's Arrival
Christina Anstead of HGTV's Flip or Flop has made plenty of headlines lately between her new show Christina on the Coast, tying the know with new husband Ant Anstead in December, and announcing her pregnancy with a baby boy due in September. Here are a few tidbits on what to expect for season two of Anstead's solo series.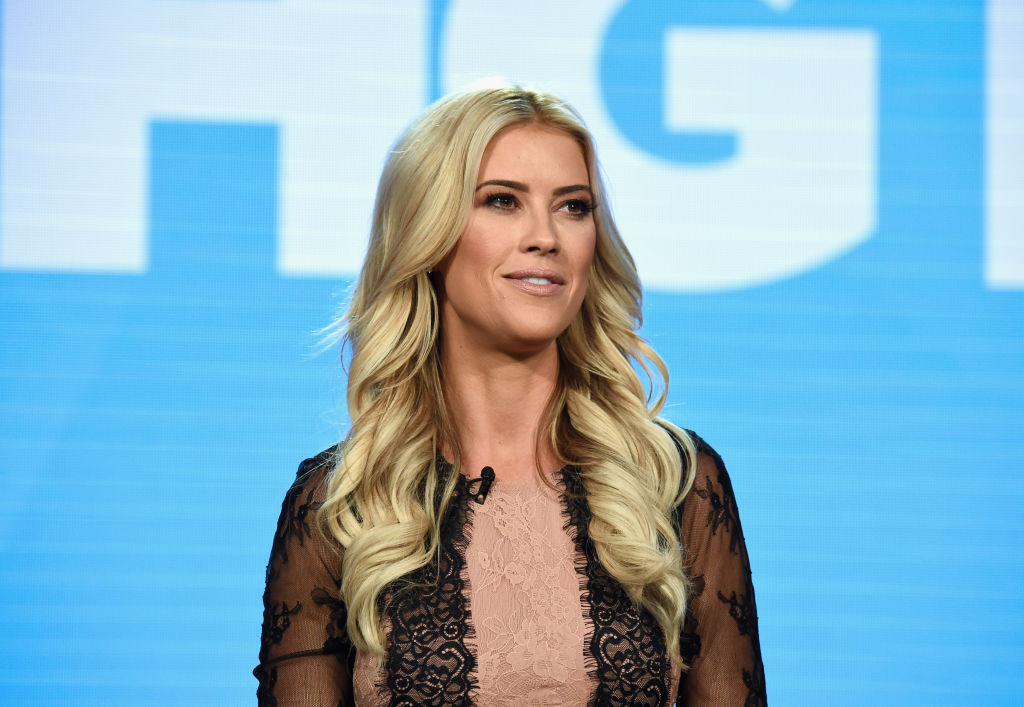 A packed first season
According to House Beautiful, Christina on the Coast was a big hit. That may be due to the major life changes Anstead was going through, highlighting some of them on the show. "This is the authentic me, unfiltered, just how I want to do a show," Anstead told People in May. "I'm an executive producer. I help write every script. I approve everything. It's just been an incredible experience… It's totally different for HGTV."
Ant praised his wife's commitment to the series, telling People in May, "My thing is I've seen how hard she's worked and the crew's worked. [The show] deserves to do well."
Season one showcased Anstead's search for her dream home, as well as her burgeoning relationship with Ant, and featured the couple's backyard wedding for the season finale. Anstead's pregnancy had not yet been revealed, so many speculate that the family's upcoming addition will be at the forefront of season two, as well as her new life with a blended family. Anstead has two children – Taylor, 8, and Brayden, 3 – with ex Tarek El Moussa, and Ant has two children – Amelie, 15, and Archie, 12 – from a previous marriage.
Designing woman
Anstead has teased some upcoming projects on social media. Last month, she took to Instagram posting, "Perks of having cool clients👨‍🚒 #christinaonthecoast," next to a Huntington Beach fire truck. Looks like she'll be giving a certain firehouse a face lift!
The mom-to-be also recently posted pics of her baby's nursery, which is sure to be a focal point of her show's upcoming season. "Excited to share our little guys nursery. loving the boho vibes #babyanstead @ant_anstead. 8 week countdown starts this week 👏🏼🙌🏼."💫💙," she wrote on Instagram, along with a panoramic shot of the room. She also tagged all of the items in the beautifully decorated baby haven for those who want to replicate the look.
Good vibes from her ex
Anstead's highly publicized split from Tarek El Moussa in 2016 had fans of their show Flip or Flop wondering if the two could remain partners on the successful HGTV series. Fortunately, for their kids and their professional lives, they were able to work through their differences and now have a good relationship as co-parents and business partners. "We've both changed as people, we both live different lives," El Moussa told Hollywood Life.
In the recent interview, El Moussa wished his ex-wife nothing but happiness and even offered his support with their upcoming new arrival. "The kids and I are excited, you know, I think overall it's great for them. And I'm glad she's happy, and I'll do everything I possibly can to be as great as I can be to her kid. At the end of the day, her son is gonna be the brother of my kids," he said.
El Moussa has his own solo series about to launch for HGTV. Flipping 101 w/ Tarek El Moussa will follow El Moussa as he mentors rookie house flippers. "I am really, really excited about it, you know, I love real estate. I love house flipping, I love coaching, I love mentoring, and this show gives me an opportunity to do everything I love in one place," he said.
As for his personal life as a single dad, El Moussa said, "Everything is good, everything is great. I love where I live, my kids are super happy, I have an amazing nanny, who they just adore. My mom and dad are there all the time. Every Wednesday my entire family comes over. We have family dinner night. We're just a super close family, and the kids are loved, and that's all that really counts. That's all that matters."
Be sure to stay tuned to HGTV for all of the Anstead/El Moussa programming!