You Won't Believe How Much the Highest-Paid Radio Show Hosts Make Every Year
There's a lot of money to be made in entertainment. Those HGTV stars? They're worth millions. Game show hosts? So rich. Even commercial stars make tons of money. The same is true even if no one sees your face. From Rush Limbaugh to Ryan Seacrest, these are the highest-paid radio show hosts in the U.S. Even controversial political commentators, like the host on page 10, make millions each year.
15. Harry Shearer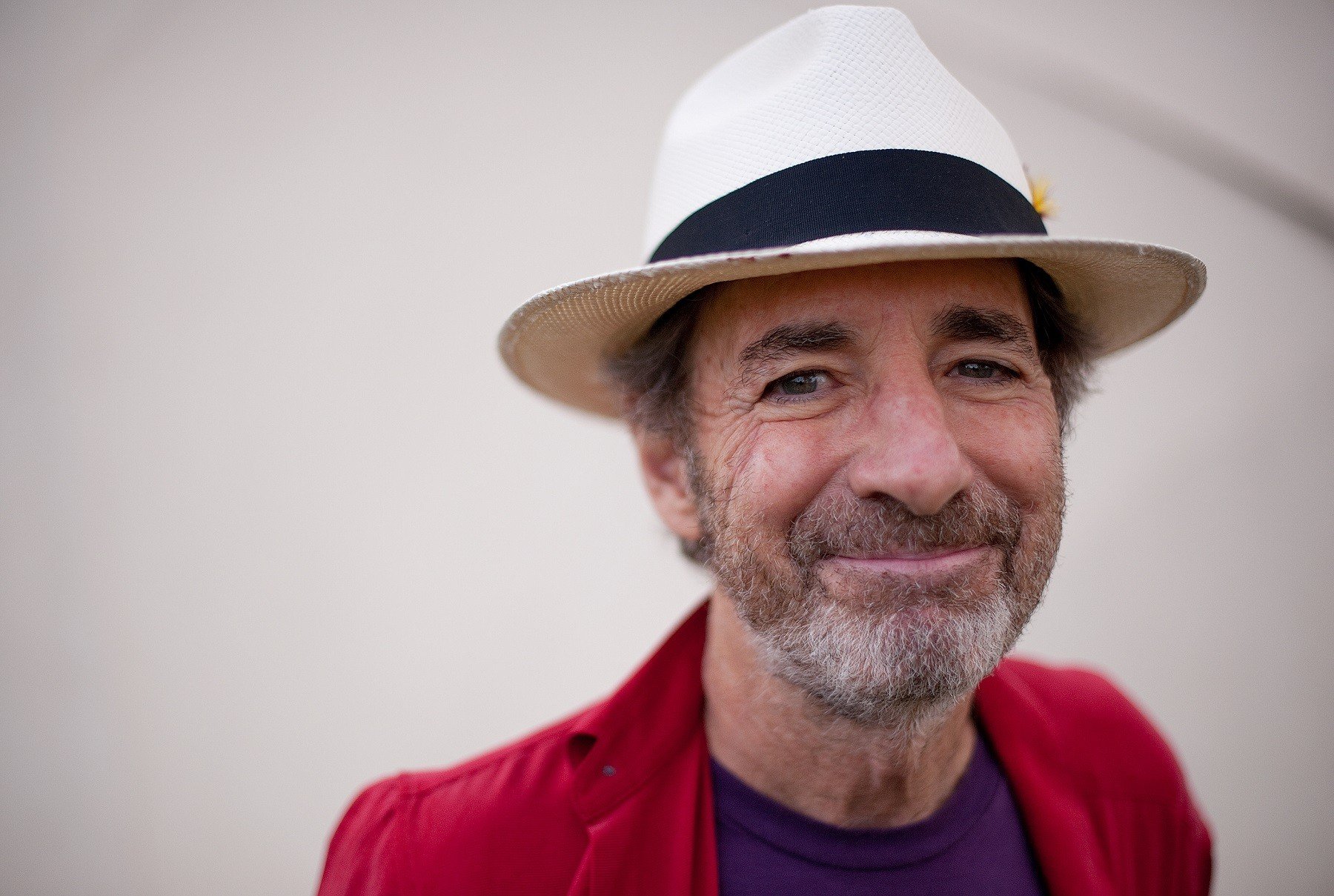 Salary: $300,000
Harry Shearer is probably more famous for his voices on The Simpsons or as the bassist for hard-rocking fictional band Spinal Tap. But he's also the longtime host of Le Show, which is syndicated on NPR.
Next: This host's salary proves listeners are into odd topics.
14. George Noory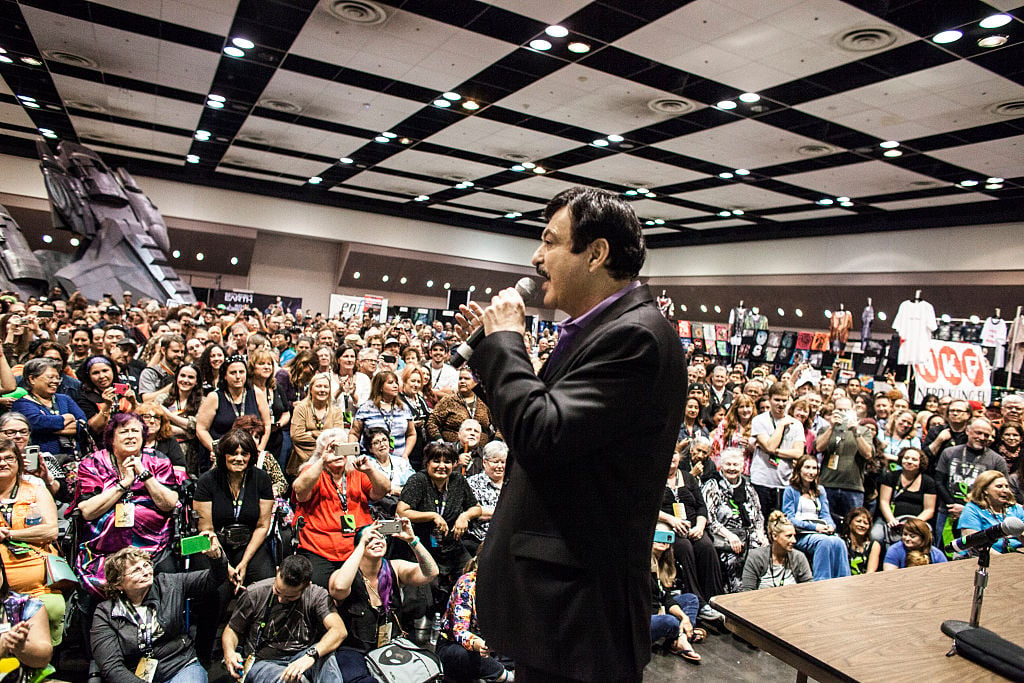 Salary: $500,000
George Noory isn't a household name like the other hosts on the list, but he's still one of the highest-paid radio personalities. Since 2003, Noory has hosted the late-night radio talk show, Coast to Coast AM, which discusses many topics including conspiracy theories and the paranormal. He's worth about $2 million total.
Next: This "Fox News friend" moved from sports to political radio.
13. Brian Kilmeade (TIE)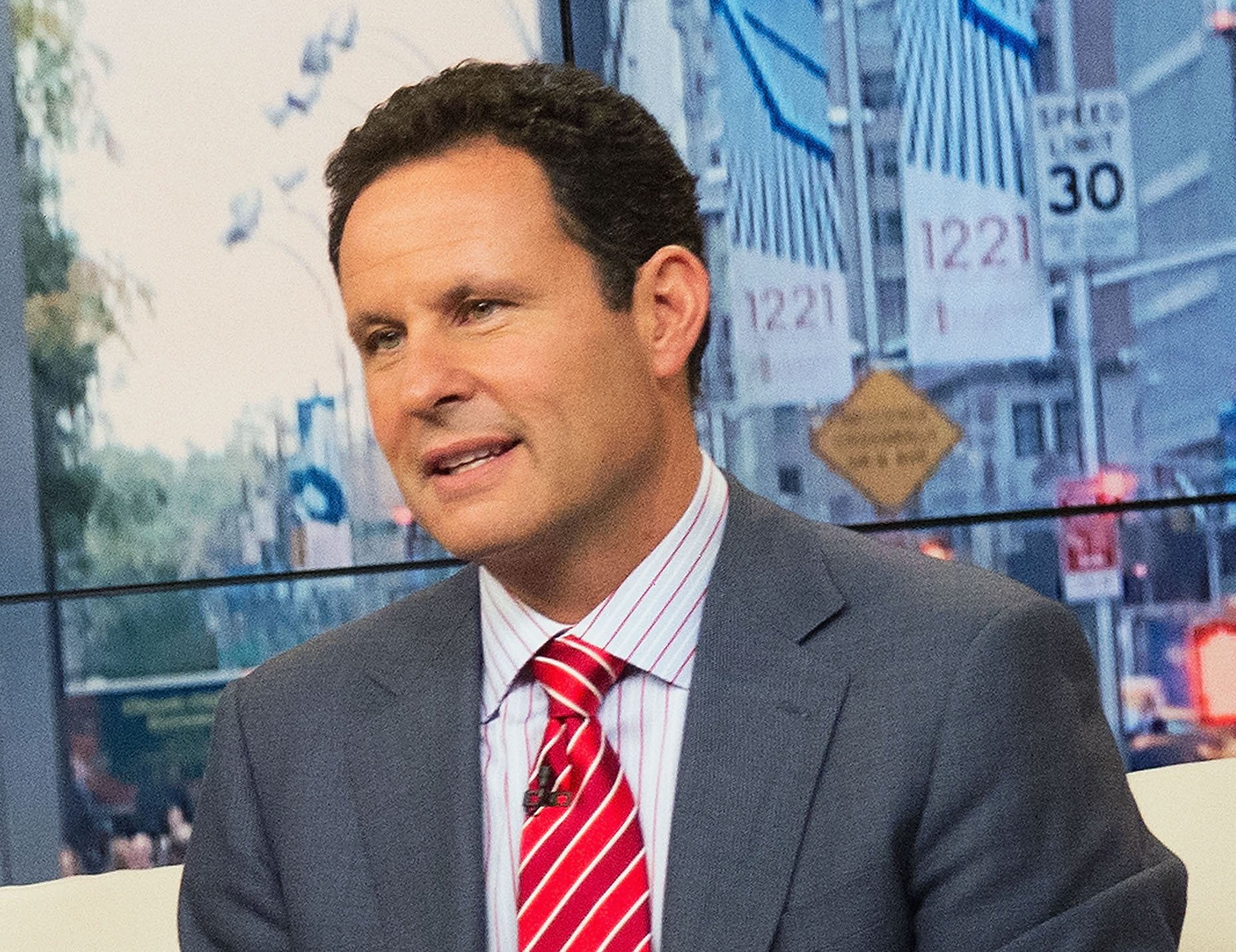 Salary: $2 million
A former sports TV host and UFC announcer, Kilmeade moved to Fox News in 2006. Even though he's more famous for co-hosting Fox & Friends on TV, he's also a highly-rated talk radio host with one of the top-25 rated shows in the U.S., according to Talk Stream Live.
Next: Proof that sports radio can make you millions
12. Colin Cowherd (TIE)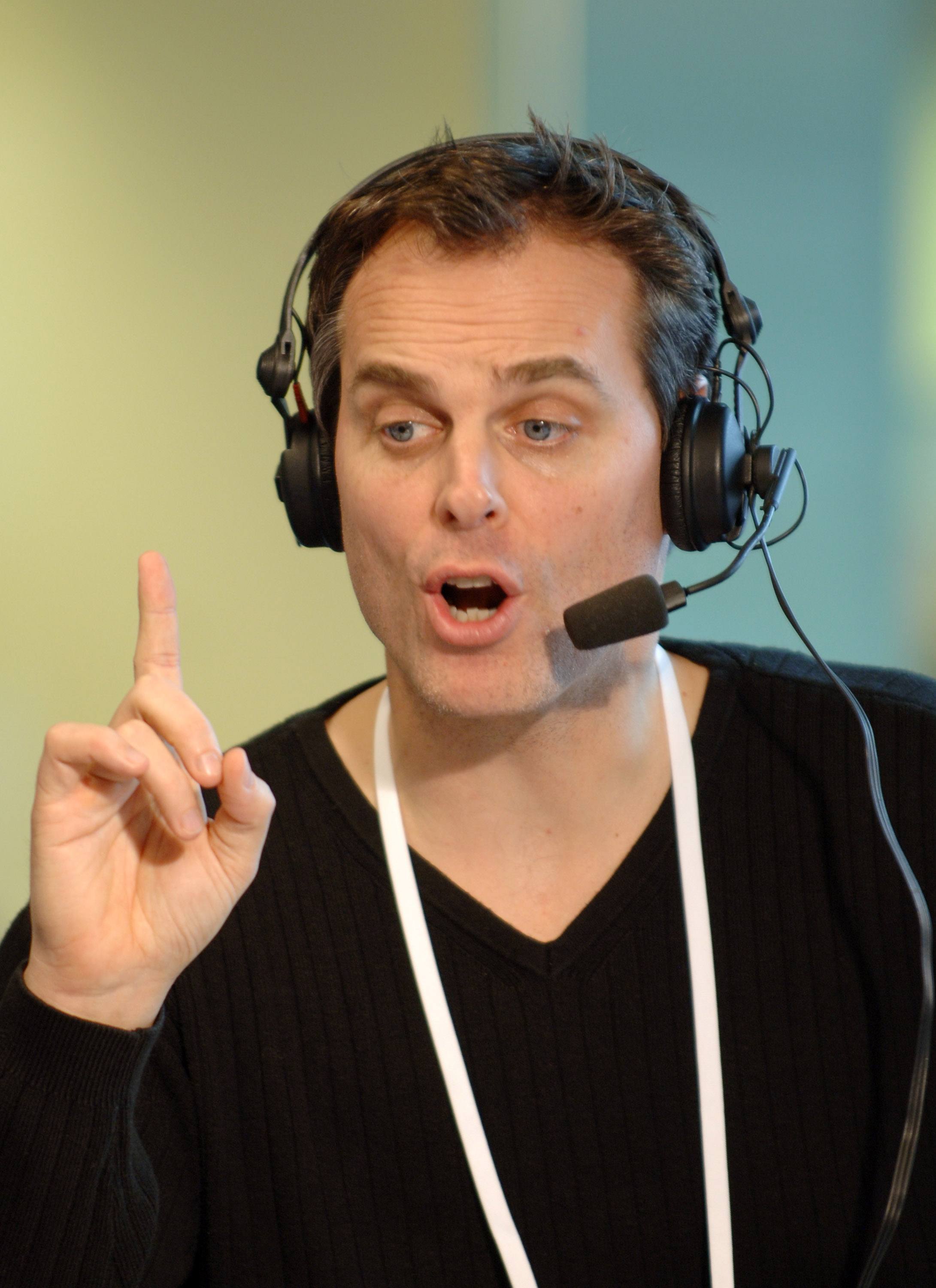 Salary: $2 million
Like many people on our list, Colin Cowherd has a variety of broadcasting jobs, including radio. He's appeared on ESPN TV in the past, but his nationally syndicated radio show, The Herd With Colin Cowherd, is how he makes most of his money. He earns about $2 million each year.
Next: Do you recognize "Mad Dog"?
11. Chris Russo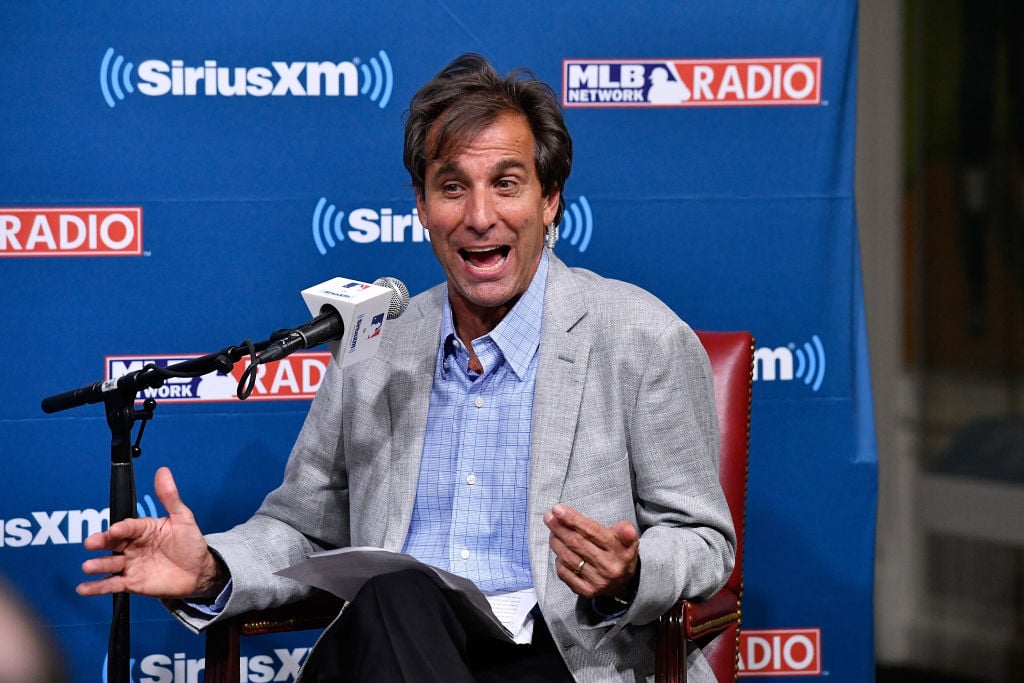 Salary: $3 million
If the name Chris Russo doesn't ring a bell, then maybe his nickname will. He goes by Mad Dog, and he's one of the highest-paid radio show hosts in America. He started out as a sports talk host in New York City but moved to Sirius satellite radio, where he makes about $3 million each year.
Next: This former NFL pro loves to talk.
10. Mike Golic (TIE)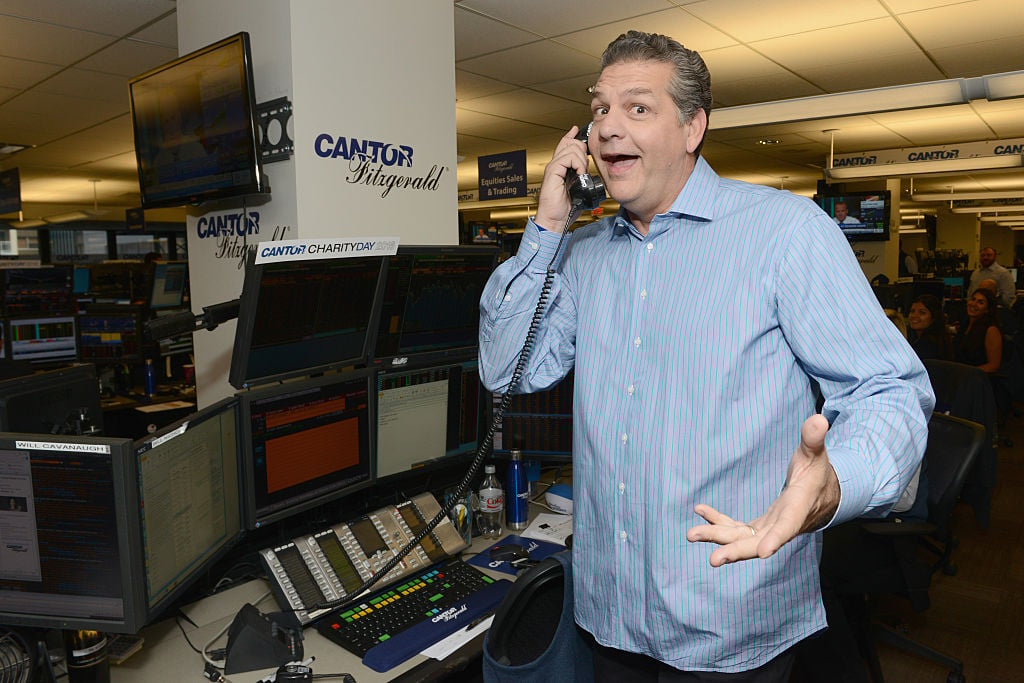 Salary: $5 million
Pro athletes often succeed in the entertainment industry. This rings true for former NFL defensive lineman Mike Golic, who's now one of the highest-paid people on the radio. He's co-hosted ESPN's nationally-broadcast morning sports talk show since 1998, first with Mike Greenberg and then with Trey Wingo.
Next: A former ESPN anchor who broke off on his own.
9. Dan Patrick (TIE)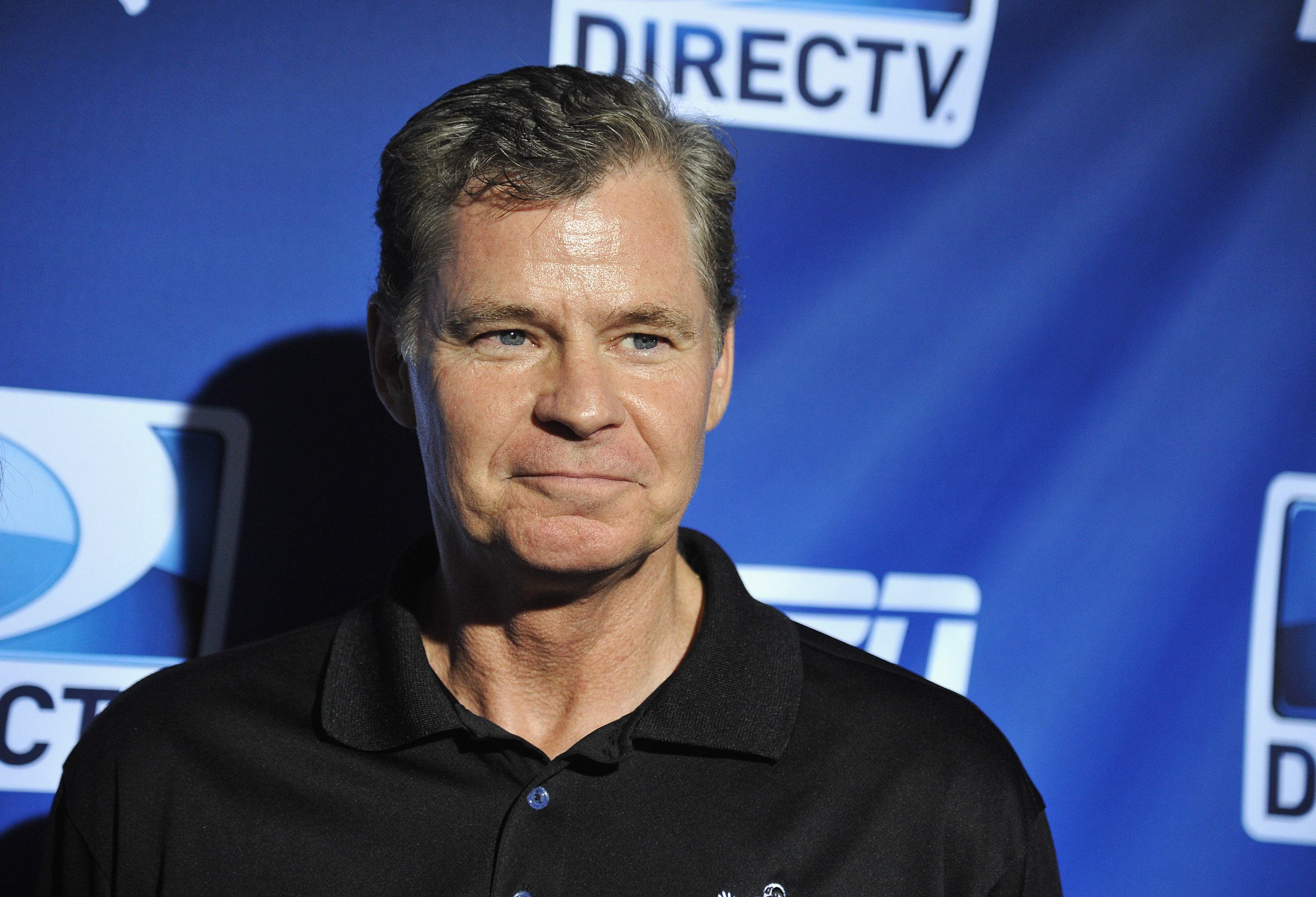 Salary: $5 million
Dan Patrick used to host SportsCenter on ESPN for years, and he also hosted The Dan Patrick Show on ESPN radio. He left ESPN but kept the radio show, which is nationally syndicated and TV simulcast and makes him one of the richest and highest-paid radio personalities in the U.S.
Next: This radio personality reaches 70% of Americans.
8. Tom Joyner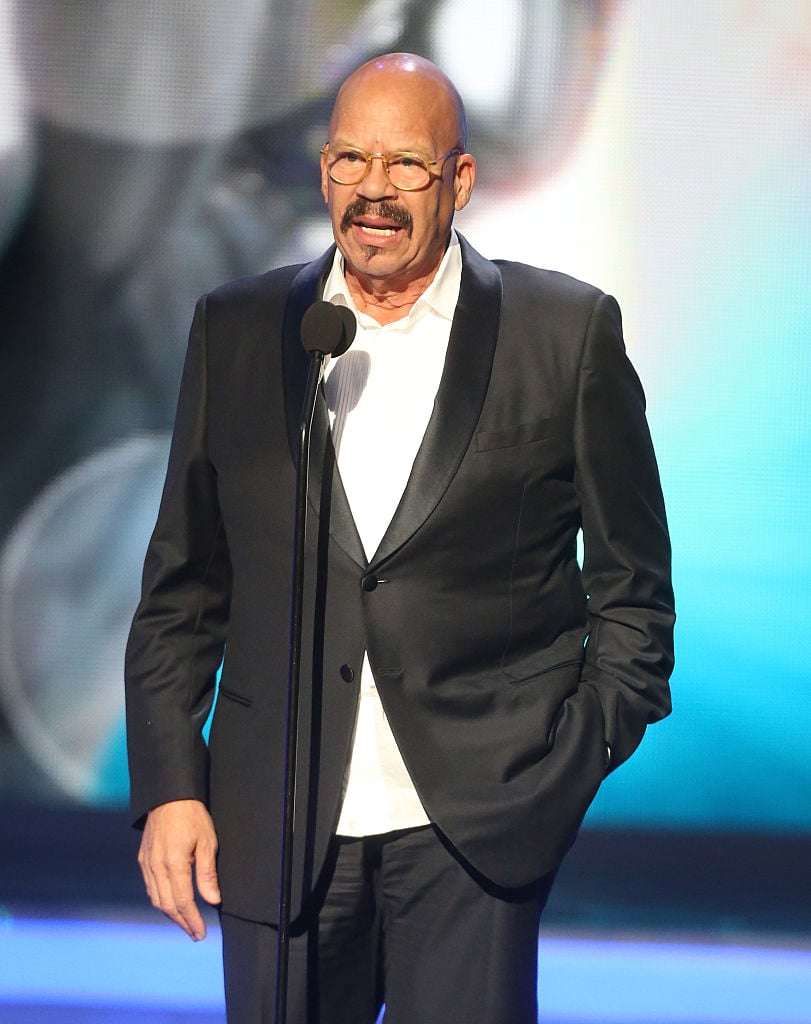 Salary: $9 million
You may not know Tom Joyner's name, but he's on the air seven days a week and reaches 70% of the U.S. population via Reach Media, the company he started. He has a net worth of $40 million and earns $9 million a year from hosting.
Next: One of the highest-rated and highest-paid radio personalities.
7. Michael Savage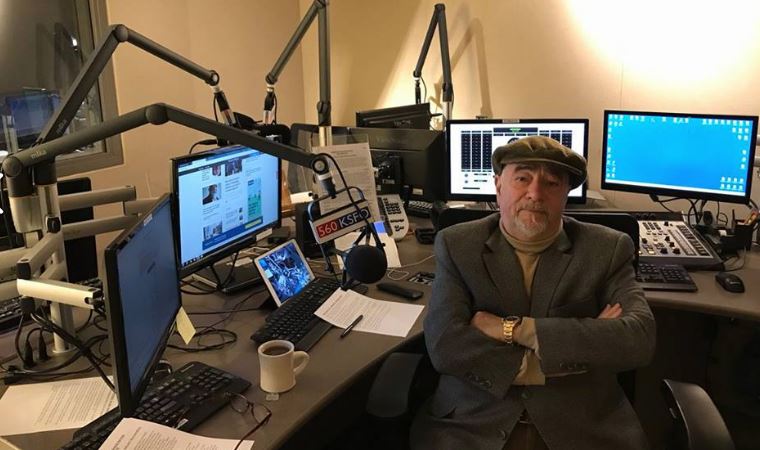 Salary: $10 million
Conservative pundit Michael Savage is one of the highest-rated and highest-paid radio show hosts in the U.S. Westwood One broadcasts The Savage Nation across the country and pays Savage $10 million a year for his efforts.
Next: She's an inflammatory and well-paid radio personality via Fox News.
6. Laura Ingraham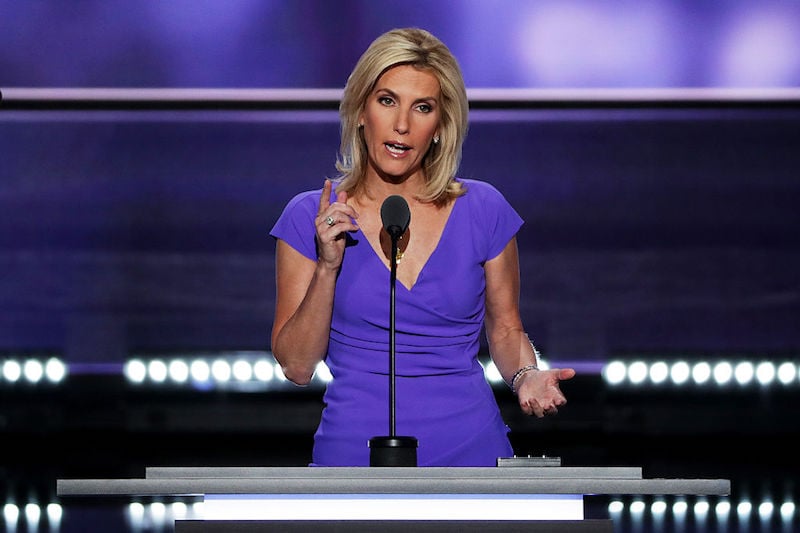 Salary: $15 million
Fox News Channel host Laura Ingraham makes some controversial comments — such as attacking the NFL for donating money to social justice causes — and she's well-paid for it. Between writing books and hosting her TV and radio shows, she makes $15 million per year.
Next: This popular radio host "blazed" his own trail.
5. Glenn Beck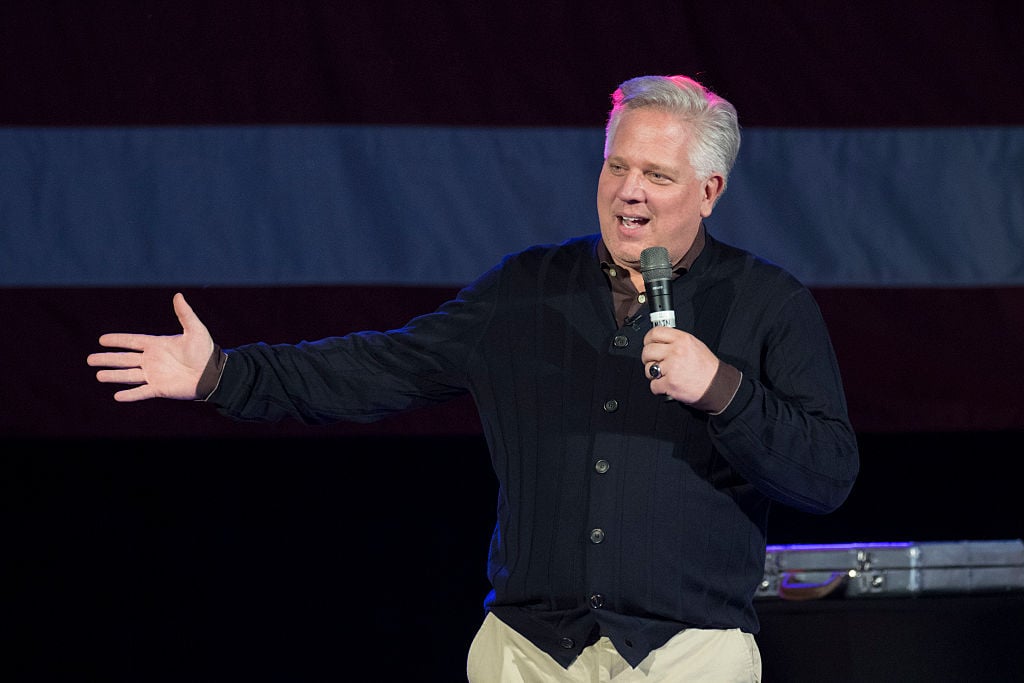 Salary: $16.5 million
Glenn Beck used to be all over Fox News Channel, but he left to do his own thing, and it's paying off big time. He founded Mercury Radio Arts, which includes the website The Blaze, a publishing wing, and Beck's radio program. All told, he makes $16.5 million per year, according to Forbes.
Next: Nearly a carbon-copy of Glenn Beck's resume.
4. Sean Hannity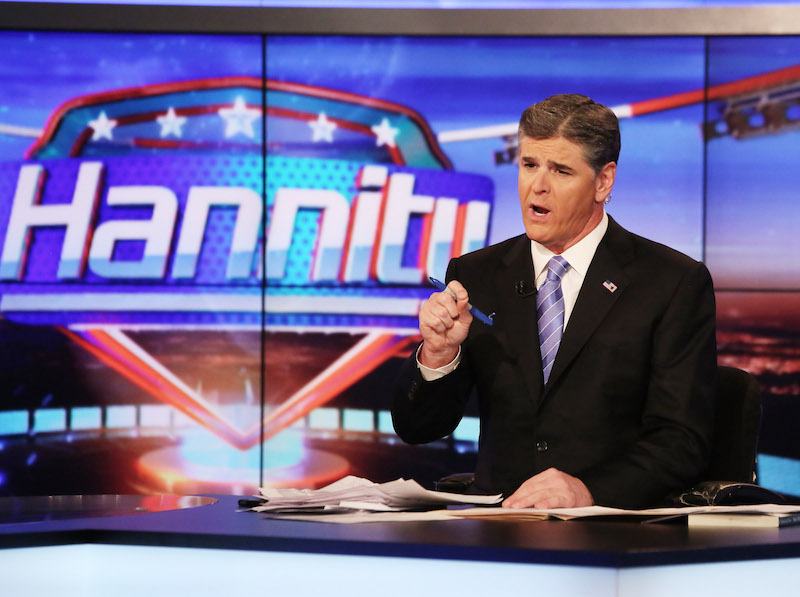 Salary: $29 million
Fox News Channel host. Author. Radio personality. Sean Hannity's resume is very similar to Glenn Beck, the man we just discussed. The only difference is Hannity is still with Fox. Between his TV and radio talk show duties, he makes $29 million per year.
Next: Most famous on TV, but most money on radio
3. Ryan Seacrest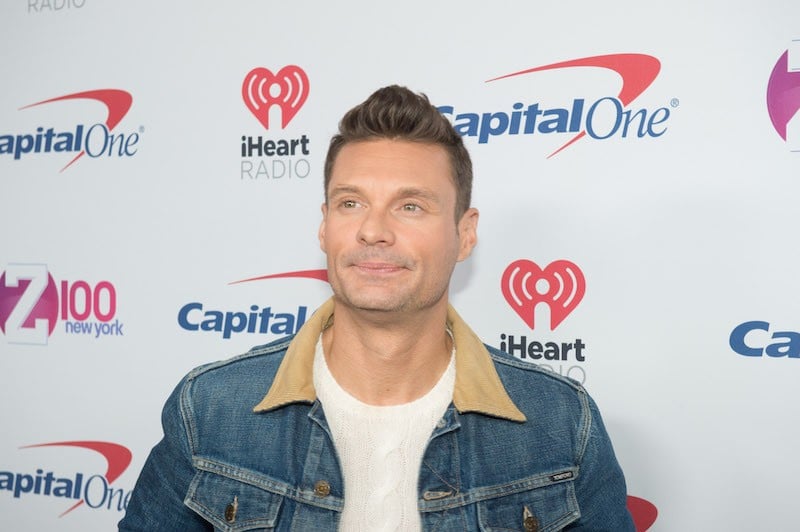 Salary: $65 million
Is he hated? It depends on who you ask. Is he prone to awkward moments on camera? Sometimes. Is he one of the highest-paid radio show hosts? No doubt. Although he's famous for his TV gigs, Seacrest's iHeartRadio show accounts for the lion's share of the $65 million he makes every year.
Next: He's still on the air, and he's still rich.
2. Rush Limbaugh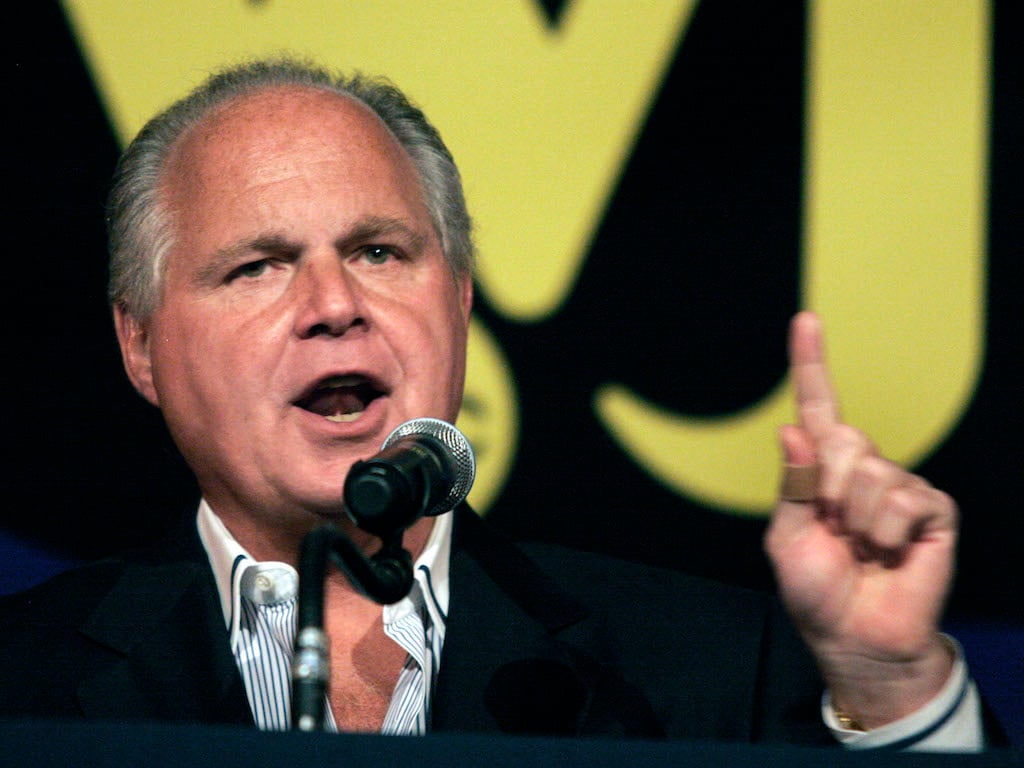 Salary: $77 million
Rush Limbaugh is a bit of a Renaissance Man. Sure, he's the star of the highest-rated radio talk show, per Talk Stream Live, which accounts for the bulk of the $77 million Forbes says he earns every year. But he's also an author, including children's books, and sometimes appears on TV, too.
Next: The obvious No. 1.
1. Howard Stern
Salary: $95 million
The man who knows how to get Donald Trump to open up about his shocking behavior is the richest radio show host we've ever seen. Even if you count only his $80 million Sirius XM radio salary, he'd still be No. 1, but he's also a co-host on *America's Got Talent*, where he makes $15 million a year.
All salary figures courtesy of Celebrity Net Worth and Forbes.
Check out The Cheat Sheet on Facebook!
Read more: 17 of the Biggest Drug Busts in U.S. History Are Worth Billions