'Hobbs and Shaw': What Is Idris Elba Most Famous For?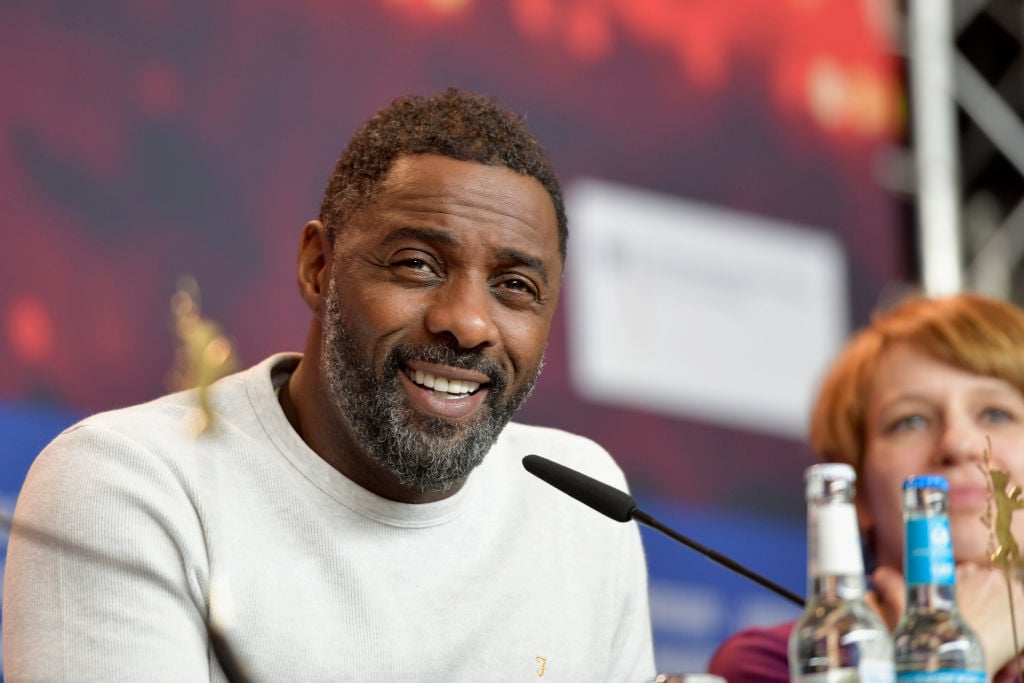 When Hobbs & Shaw hits theaters this summer, the Fast and the Furious spinoff will feature exotically handsome Idris Elba as criminal mastermind, Brixton Lore. Fans of the actor that People magazine recently named Sexiest Man Alive are sure to remember the British-born Elba from numerous other roles, as well.
Why is Idris Elba so famous?
It depends on who you ask. Some consider Elba most notable for his portrayal of Captain Janek in the 2012 movie, Prometheus. Others remember him best as Captain Balthazar Edison in Star Trek Beyond. Either way, the 6'2″ actor seems to have been born to play the part of a spaceship commander.
More recently, Elba has been starring as DCI John Luther on the long-running TV series of the same name. Luther, which premiered in 2010, puts Elba's face in front of millions of viewers every week. It's not the only TV series for which the actor is known, however. Elba appeared as Kent in four episodes of the 2017 mini-series, Guerrilla. That same year, Elba co-starred with Matthew McConaughey in the Stephen King-based film, The Dark Tower.
When Elba was cast as Russell "Stringer" Bell on The Wire, his notoriety was kicked into high gear. His portrayal of the Asgardian gatekeeper Heimdall in the Marvel Comics Thor franchise, Elba's place in the pantheon of Hollywood heartthrobs was cemented forever. Today, Elba stands as one of the most recognizable -and revered- actors in Hollywood history.
He hasn't always felt famous
Back in 2012, Elba told Vulture magazine that he didn't feel renowned at all. "I don't see myself as famous. I'm more, 'What's his name again?' And I love that." Nowadays, it's hard for Elba to go anywhere without being noticed.
Acting is not Elba's only massive talent
When Elba dons his headphones and drops the needle, he transforms into a live performance persona known worldwide as DJ Big Driis the Londoner. If you can't catch him spinning tunes at a local nightclub, you can hear his mad production skills on Jay-Z's 2007 CD, American Gangster. That's Elba's voice doing the intro, too.
Elba's booming baritone is an asset to animators as well. That's Elba's voice as Chief Bogo in Zootopia and Fluke in Finding Dory He also provided the voice of Shere Khan in the 2016 animated version of The Jungle Book.
As if that weren't enough talent for one human to have, Elba also knows how to pilot an aircraft and drive a dragster. In fact, he proved this when he broke an actual land speed record during the making of his 2015 mini-series, Idris Elba: No Limits. Did we mention that Elba is an avid kick boxer? Of course he is.
He's extraordinarily good-looking, too
In the April, 2004 "Hot Hollywood Men" edition of Essence magazine, Elba's over-the-top good looks were featured on the cover. Essence isn't the only publication that pays tribute to the London-born actor's fabulous countenance.
In May, 2007, People magazine ranked Elba among the 100 Most Beautiful People in the World. Eleven years later, the same magazine touted the attractive actor as the Sexiest Man Alive. According to his bio at IMDB, Elba is the only male model to ever have appeared on the cover of Maxim.
So, will Idris Elba ever play James Bond?
Rumors have been swirling for years about the possibility that Elba was in line to replace Daniel Craig as the iconic 007. Sorry to disappoint, but Elba himself denied the rumors in an Esquire interview last summer. He's not poised to play James Bond anytime soon.