Hoda Kotb Reveals She Didn't Find True Happiness Until This Age
The Today Show's Hoda Kotb has lived a rather interesting life with ups and downs in her career and personal life. As such, it's not surprising that Kotb has amassed quite a bit of wisdom over the years.
One such life lesson that Kotb has learned concerns happiness. It is something that everyone tries to find, and Kotb believes that she has the answer to how a person can truly be happy. She also revealed that happiness did not come to her until later on in life.
Hoda Kotb's age and early life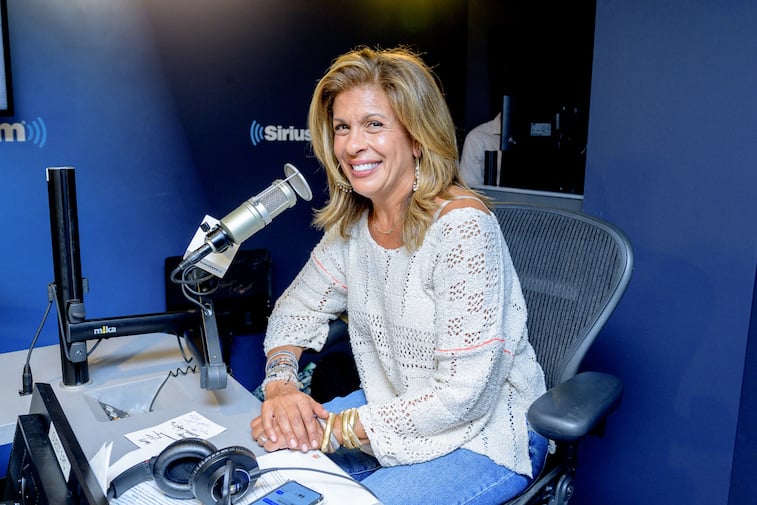 Hoda Kotb was born on August 9, 1964, which means that she turned 55 years old in 2019.
Kotb grew up in various places around the U.S., including Alexandria, Virginia, and New Orleans, Louisiana. She also lived briefly in Egypt and Nigeria.
Kotb has Egyptian ancestry (her parents both came from Egypt), and she had a hard time fitting in at schools in America. She once told the Wall Street Journal: "I wasn't black or white to the kids in school, yet I seemed to be both and neither, which made assimilation on the school bus and in the cafeteria particularly difficult."
However, she did not let her lack of popularity define her. After graduating from high school, Kotb studied broadcast journalism at Virginia Tech University. She graduated from college in 1986 at the age of 22.
Hoda Kotb's career and success
Although Kotb is a renowned journalist today, she had a lot of difficulty landing a job after graduation. She traveled all around the Southeast looking for work, but reportedly faced plenty of rejections — as much as 27 of them in just 10 days.
"I was in that car driving around for 10 days," Kotb said. "I got rejected everywhere, anywhere you can think of in the Southeast… Finally my mom needed the car and I had to go home."
Kotb eventually landed a job at a radio station in Greenville, Mississippi. She only earned $12,000 a year there, but it provided a stepping stone for her career. Afterward, she moved on to working at other small stations in states like Illinois and Florida.
Kotb's hard work paid off led her to get a job at a CBS-affiliated station in New Orleans in 1992. Six years later, NBC decided to hire her as a correspondent for Dateline.
In 2008, Kotb joined Today as an anchor for the show's fourth hour alongside Kathie Lee Gifford. She eventually moved up the ranks to become a co-anchor with Savannah Guthrie in 2018, replacing Matt Lauer and creating the first female hosting duo in the show's history.
At what age did Hoda Kotb find true happiness?
Kotb's life has been one full of big successes as well as heartbreaking failures. However, she has learned a lot about how to live one's life to the fullest regardless of the situation that is presented to each person.
Speaking to Page Six, Kotb shared that there are some quotes she lives by, which inspires her new book, I Really Needed This Today: Words to Live By.
"One of them is, 'You only need three things to be happy. Something to do, someone to love, and something to look forward to," Kotb said. "I realized most of my life I've had something to do but that was it. I didn't really in that early time have someone to love and something to look forward to."
However, things really came together for Kotb when she was 49 years old. That was when she met her current boyfriend, Joel Schiffman. Two years later, she adopted her first child, Haley. Earlier this year, she also adopted another child, Hope.
Kotb also has a message for people who feel like they have not found happiness yet in their life: "For all the people who are late bloomers, hang in babe. It's fun at the end, it's really fun at the end."