Hollywood Is Apologizing to These 2 Actresses Who Were Blacklisted by Harvey Weinstein
For the longest time, speaking up against producer Harvey Weinstein could end an actress' career. Weinstein was so influential that if a victim of his alleged sexual abuse came forward, he could ensure that some of the biggest directors in Hollywood would never hire them.
Now, we're learning about how this happened to two actresses. Here's what went down and how Hollywood directors are now apologizing for participating in the blacklist.
Mira Sorvino says Harvey Weinstein sexually harassed her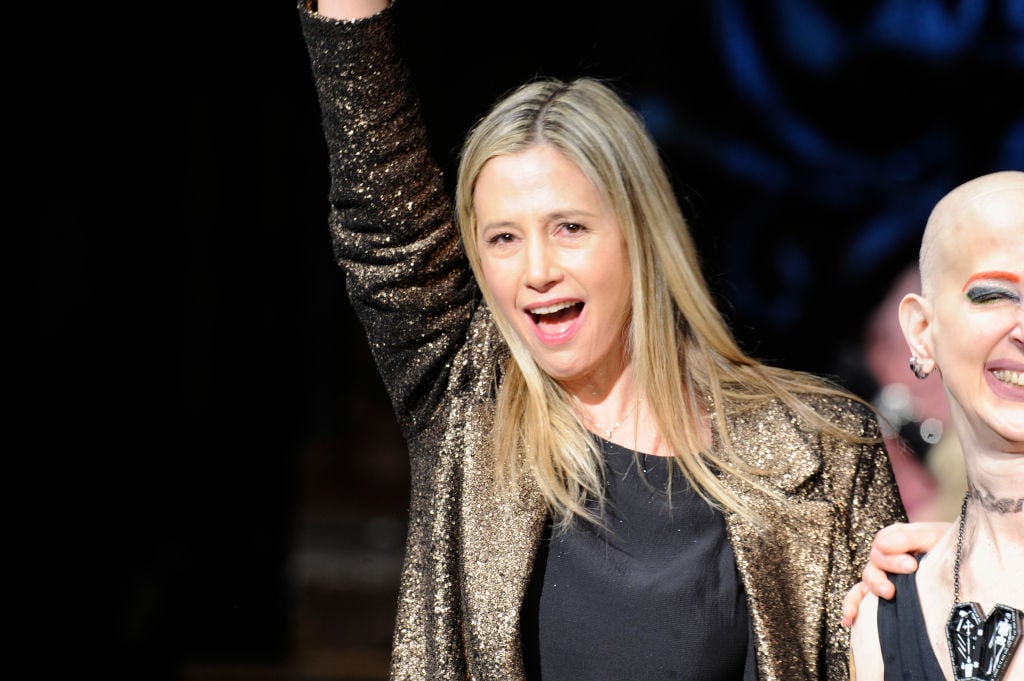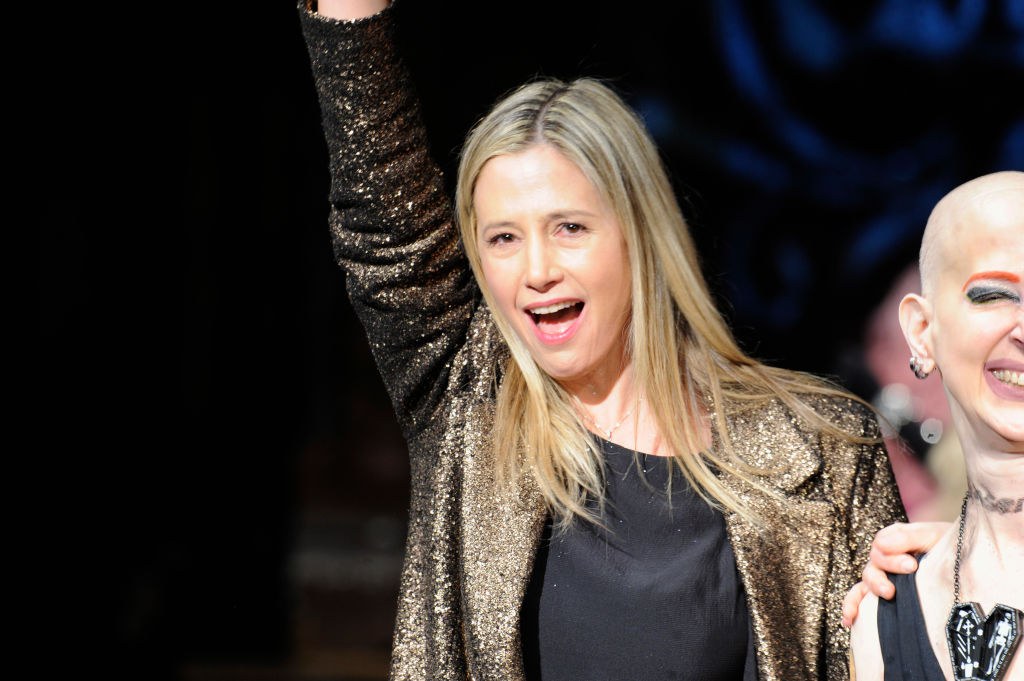 Mira Sorvino is one of the 80 women who has accused Weinstein of sexual harassment. The actress spoke to Ronan Farrow for his New Yorker report in October.
As Sorvino explained, she worked with Weinstein on several movies, including Mighty Aphrodite. While promoting that film at a festival, Sorvino alleges that Weinstein brought her to his hotel room and started massaging her. Then, she says he "tried to get more physical, sort of chasing me around."
Weeks later, she said he came over to her apartment late at night. She was so terrified that she lied and said her boyfriend was on the way.
At the time, Sorvino says she mentioned this to a Miramax employee. But she says that she believes doing so hurt her career. "There may have been other factors, but I definitely felt iced out and that my rejection of Harvey had something to do with it," Sorvino told The New Yorker. 
Director Terry Zwigoff says Weinstein made sure Sorvino would not be cast in Bad Santa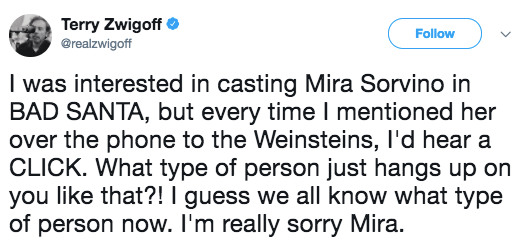 About two months after that New Yorker story, Sorvino had her suspicions confirmed. Director Terry Zwigoff recalled that he was interested in casting Sorvino in his movie Bad Santa. But the Weinsteins' Dimension Films distributed that movie. This was a few years after the alleged incident between Weinstein and Sorvino.
On Twitter, Zwigoff noted that every time he brought up Sorvino's name, Weinstein would hang up the phone. He found this to be strange. But following Weinstein's wishes, he didn't end up casting Sorvino in Bad Santa. This could have been a great role for her, so it's just one example of why it was extraordinarily difficult to speak up about Weinstein's behavior. 
Weinstein denies blacklisting Sorvino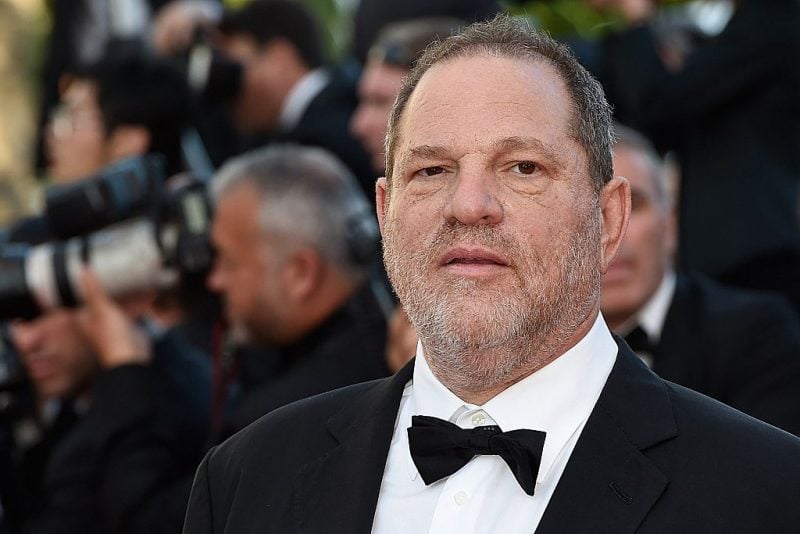 We haven't heard much from Weinstein since the wave of accusations against him came out. But through a spokesperson, he did respond to this talk of a Sorvino blacklist.
Weinstein's statement, which was given to People, seems to imply that he couldn't possibly have blacklisted her since she was doing so well at the time. He said, "At the time in question, no one could have blacklisted or derailed the career of Ms. Sorvino, who had recently won both an Academy and a Golden Globe award and was being courted for leading roles by all seven studios and every major broadcast network." 
Ashley Judd has also said that Weinstein sexually harassed her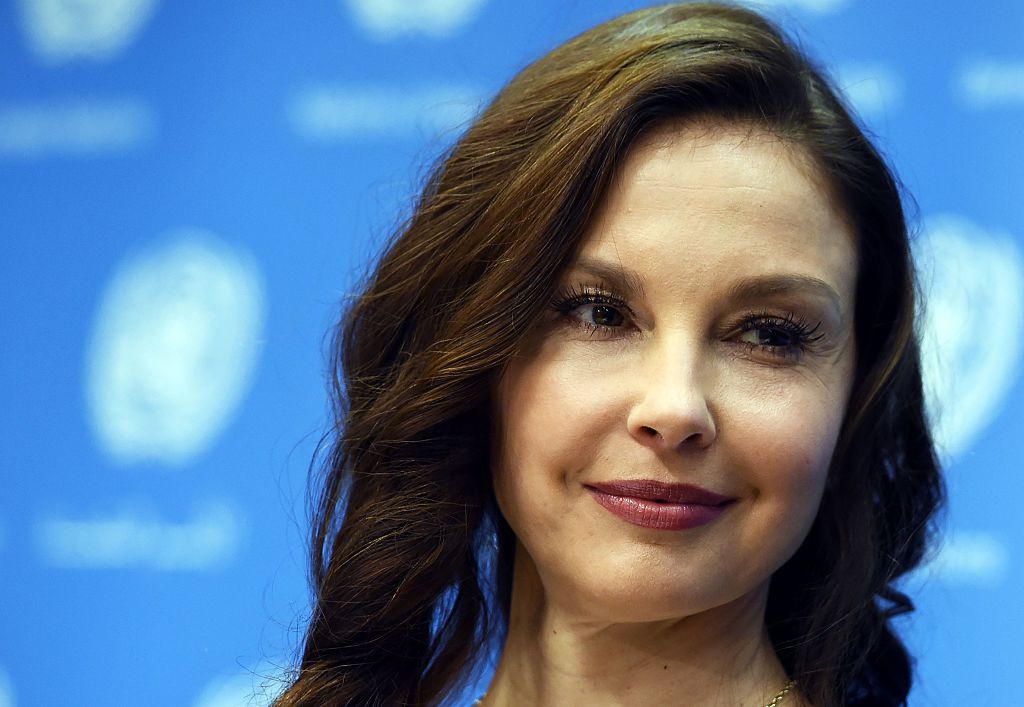 Ashley Judd is another actress who says that Weinstein sexually harassed her. She was the very first woman mentioned in the initial New York Times article that led to Weinstein's downfall.
In that piece, Judd alleges that Weinstein invited her up to his hotel room for a business meeting, but he answered the door in just a bathrobe and asked for a massage. He also allegedly asked her to watch him shower. She told The Times that she felt "panicky" and "trapped" during the encounter.
Peter Jackson says Weinstein told him to avoid casting Sorvino or Judd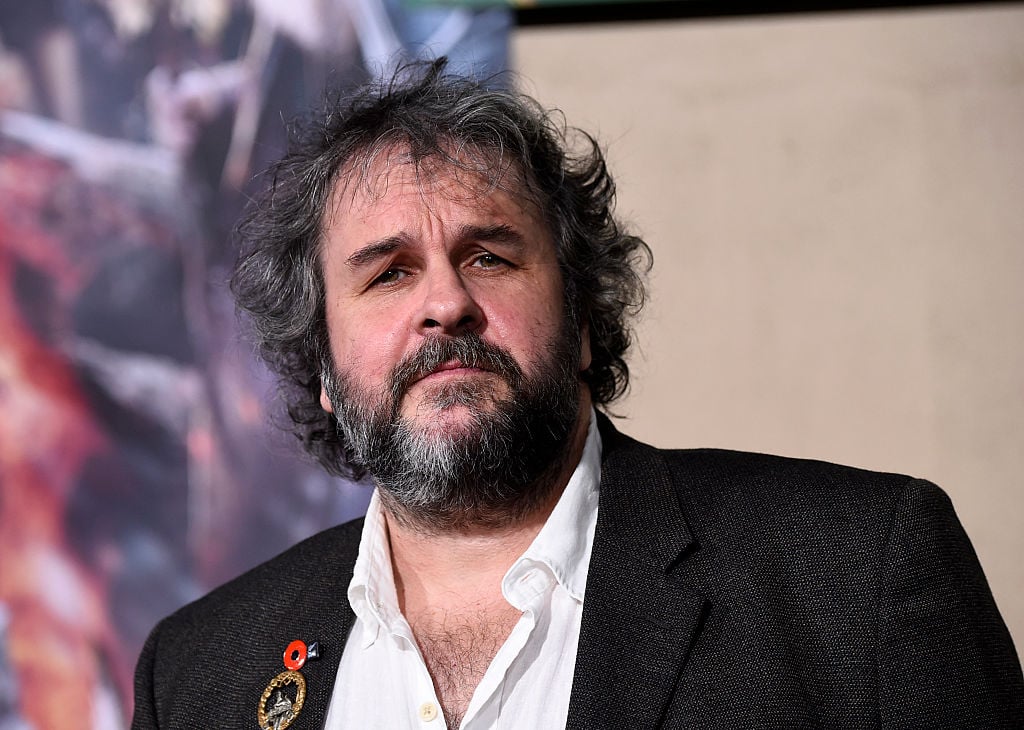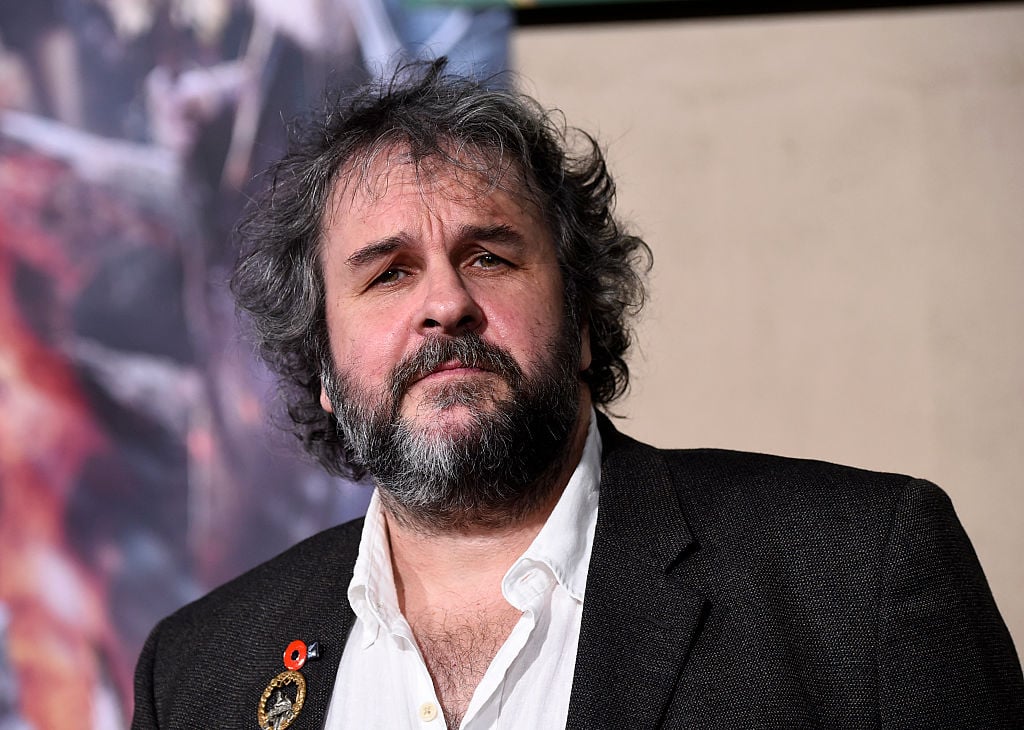 Recently, director Peter Jackson revealed that he did not cast Sorvino or Judd in his movies because of information he received from Weinstein.
Jackson told Stuff that the Weinsteins warned that both actresses were a nightmare to work with and that he should avoid them at all costs. Now, Jackson is realizing that this wasn't the case.
"At the time, we had no reason to question what these guys were telling us – but in hindsight, I realise that this was very likely the Miramax smear campaign in full swing," Jackson said. "I now suspect we were fed false information about both of these talented women – and as a direct result their names were removed from our casting list."
Both actresses came close to being in The Lord of the Rings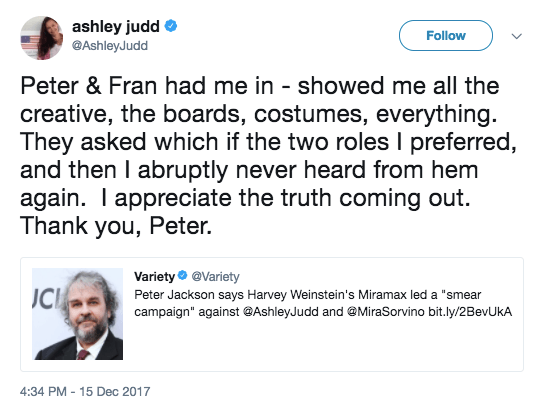 It's not just hypothetical that either of these two actresses could have been in one of Peter Jackson's movies. Judd apparently came very close to getting a role in The Lord of the Rings. Judd says that she even got as far as looking at costumes and discussing which of two parts she'd prefer. But then she abruptly never heard back.
Jackson confirmed this in an interview with Deadline, saying that after this meeting, Weinstein warned him and his wife Fran about making a film with Judd. Jackson also confirmed that Sorvino's name came up during the casting discussions. Once again, he decided against her because of what Weinstein told him.
"If we were unwitting accomplices in harming their careers, Fran and I unreservedly apologise to both Ashley and Mira," Jackson said. 
Sorvino and Judd have both thanked these directors for being honest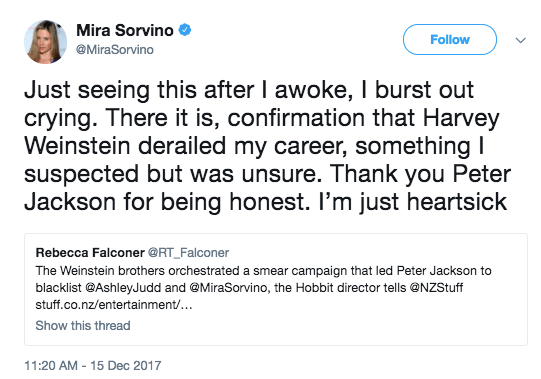 Now, both Judd and Sorvino are thanking these directors for confirming what they've always feared. On Twitter, Sorvino responded to the Jackson interview by saying she is in tears and feels heartsick. She also said she always suspected this to be true but couldn't confirm it.
Sorvino subsequently received an outpouring of support from those in the industry, including Kumail Nanjiani, who wrote, "I'm so sorry Mira. I can't imagine what hearing this news must be like. I've always been a huge fan and you are a massive talent. You are handling this news with grace."
Sorvino later wrote that she now feels like "twenty years of effort were thwarted" but that she's very grateful for all the support. On Twitter, Judd agreed, saying, "Thank you, Peter."
Actress Patricia Arquette had an idea after these revelations came to light. She wrote on Twitter to Hollywood as a whole, "If you don't want to be complicit, it's time for you to name every actress Weinstein encouraged you not to hire."
Check out The Cheat Sheet on Facebook!