Hollywood Celebrities Who Married Sports Stars
Sometimes the world of sports and entertainment collide. When they do, relationships can be formed that make an ultimate power couple across two major industries.
These ladies certainly do love a man in a uniform, and their athlete husbands scored big when they married these popular celebrities. Let's take a look at a few Hollywood stars who wed sports stars.
1. Carrie Underwood and Mike Fisher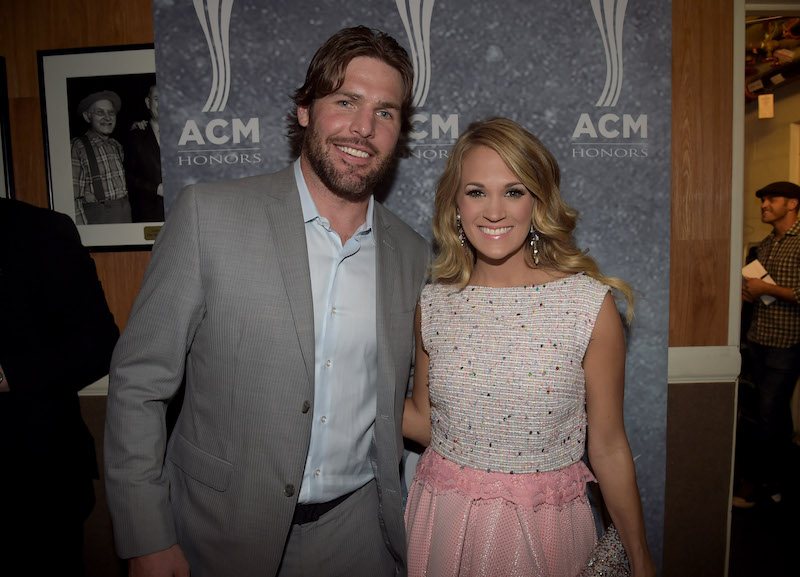 Grammy-winning country artist Carrie Underwood met NHL star Mike Fisher at one of her concerts in 2008. After dating for two years, the couple tied the knot. In 2015, Underwood gave birth to the couple's first child, a son named Isaiah.
Fisher retired in 2017 after spending 17 seasons in the league playing for the Ottawa Senators and Nashville Predators. He did, however, make a comeback in 2018 and rejoined Predators.
Next: This pop sensation said 'I do' to this soccer hunk. 
2. Victoria and David Beckham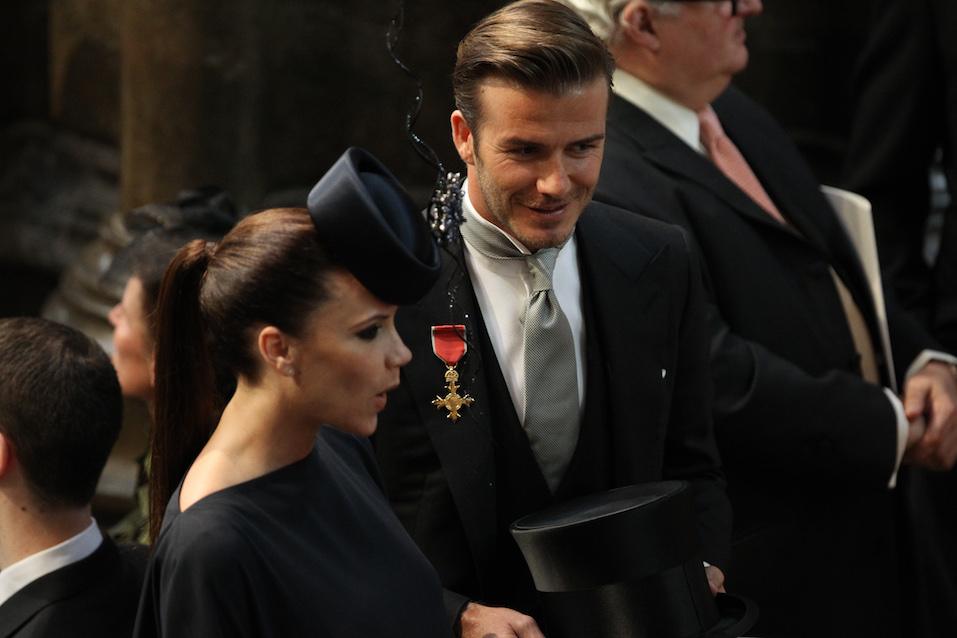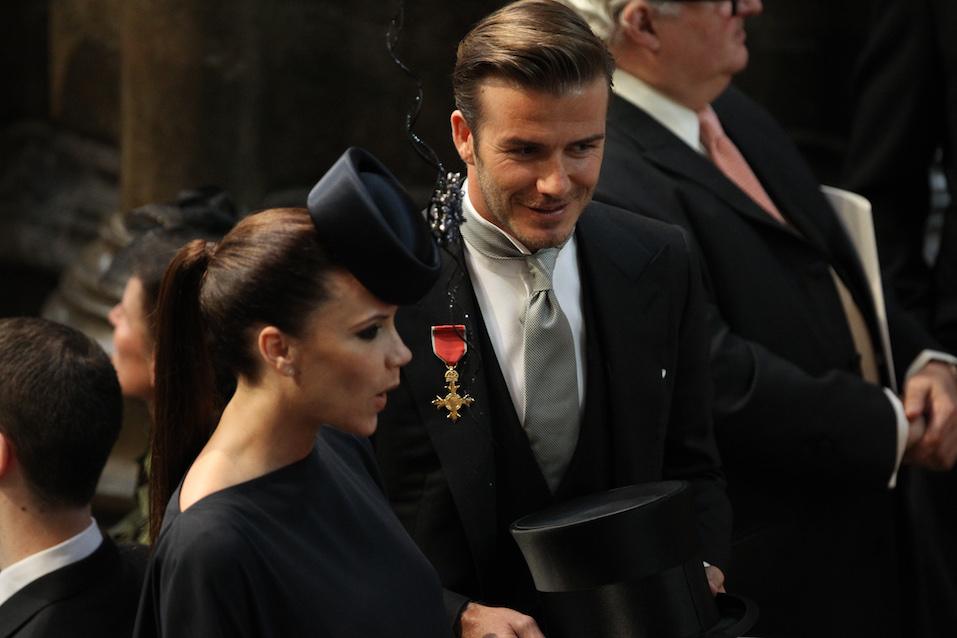 The Beckhams got together back in 1997 and said it was love at first sight. They married two years later and are still going strong today. The couple has four children, Brooklyn, Romeo, Cruz, and Harper.
Victoria and David Beckham are now referred to by some as Britain's other royal family.
Next: This supermodel married an NFL superstar. 
3. Gisele Bündchen and Tom Brady
The Beckhams may be the most famous celebrity-athlete couple in the U.K., but on this side of the pond, that honor goes to Gisele Bündchen and Tom Brady. The New England Patriots quarterback and the Brazilian-born beauty wed during a small ceremony in 2009. The beautiful pair has two children together, Vivian and Benjamin.
Brady also has a son, John Edward, from his previous relationship with Blue Bloods actress Bridget Moynahan.
Next: This TV star fell for this NFL player. 
4. Kerry Washington and Nnamdi Asomugha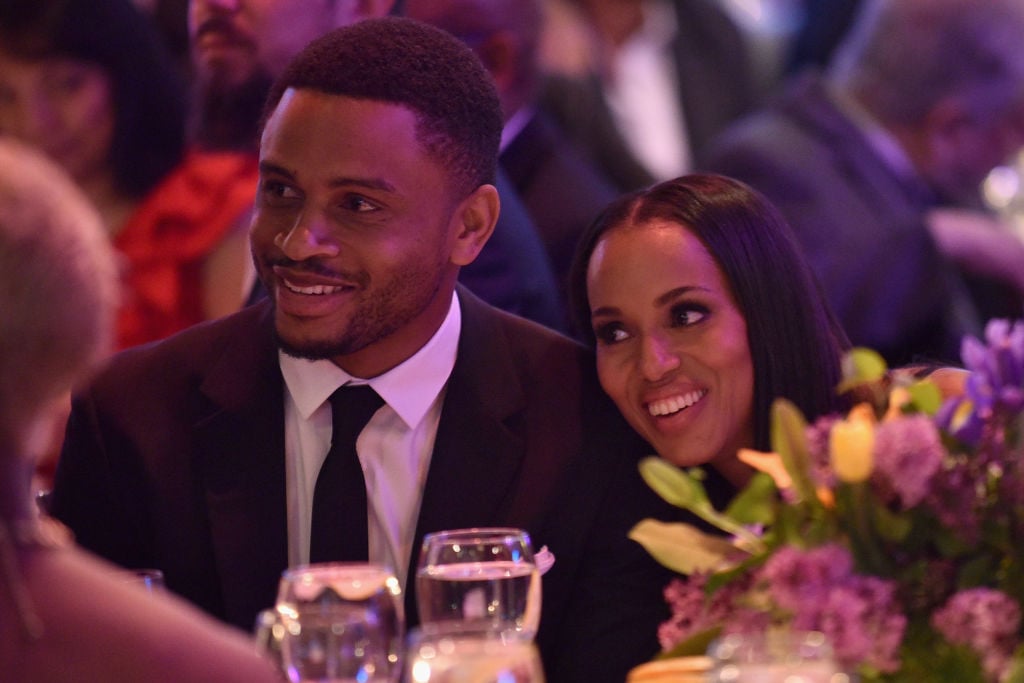 Scandal actress Kerry Washington and former NFL cornerback Nnamdi Asomugha got together in 2012 when he was a member of the Philadelphia Eagles. The two kept their relationship under wraps and no one had a clue they were dating. So when the news broke that they had gotten married in 2013, people were pretty surprised.
Washington later called her low-key nuptials "thrilling!" The couple has one daughter, Isabelle Amarachi, and one son, Caleb Kelechi.
After his football career ended, Asomugha followed in his wife's footsteps and began dabbling in acting. He received praise for his role as Carl King in the 2017 film, Crown Heights.
Next: This actress divorced an NFL player then married an NBA star. 
5. Gabrielle Union and Dwyane Wade
Before NBA superstar Dwyane Wade dunked his way into Gabrielle Union's heart and the couple said their vows during a lavish ceremony in 2015, the actress was married to another athlete.
Union wed Jacksonville Jaguars running back Chris Howard in 2001, but they separated in 2005. Their divorce was finalized in 2006.
Next: This reality TV competition judge wed a pro hockey player. 
6. Julianne Hough and Brooks Laich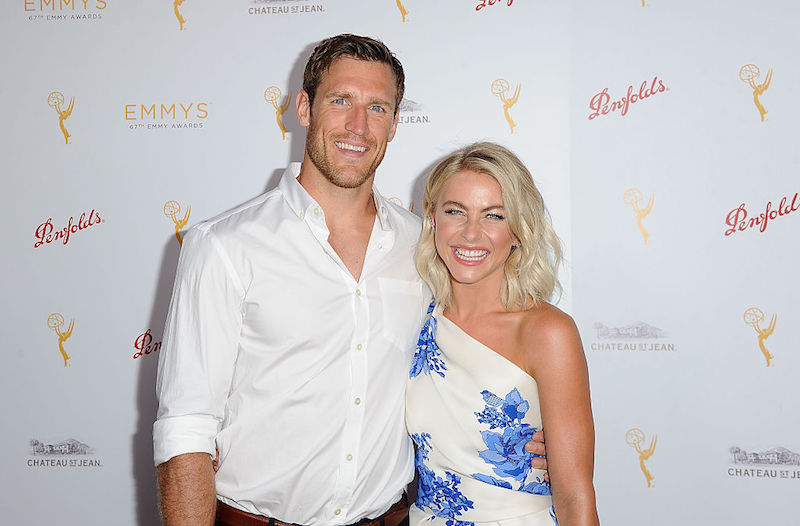 Dancing with the Stars judge Julianne Hough and former Ottawa Senators center Brooks Laich started dating in 2014 and announced their engagement a year later. The pair got hitched in 2017.
Laich was drafted by the Senators in 2001 and has also played for the Washington Capitals, the Toronto Maple Leafs, and the Los Angeles Kings.
Next: This star walked down the aisle with this NFL player. 
7. Jessica Simpson and Eric Johnson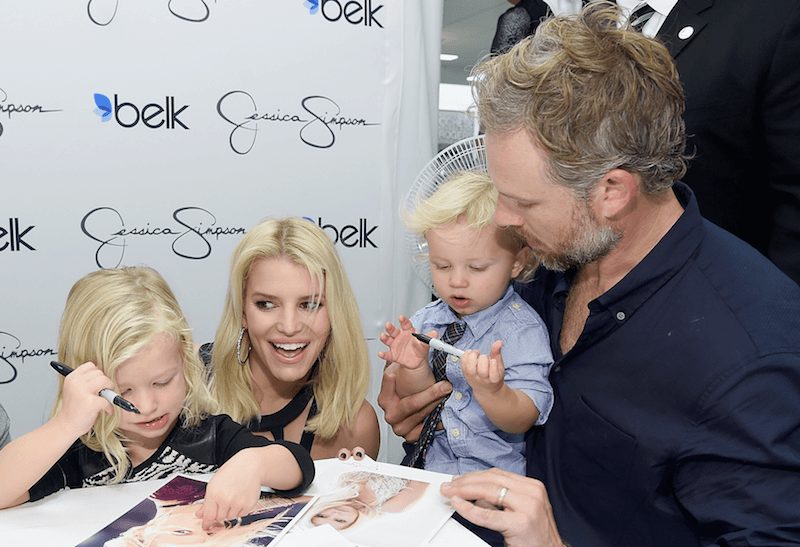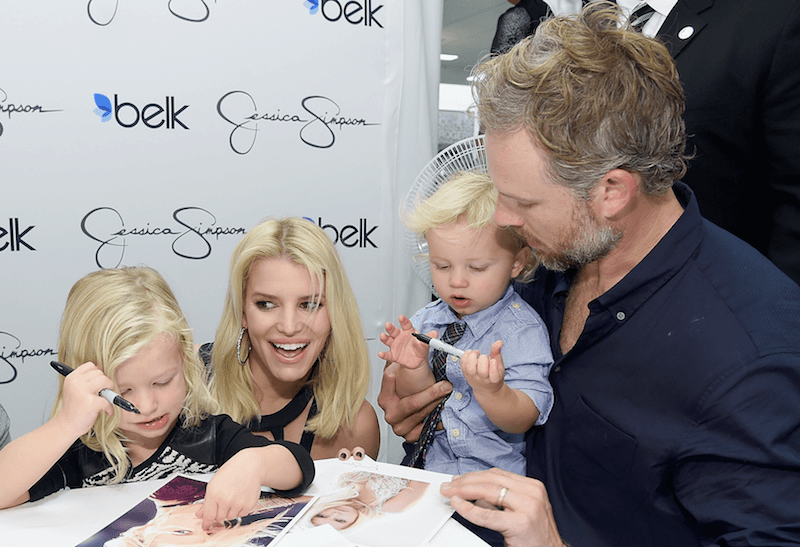 Singer-turned-designer Jessica Simpson and former NFL tight end Eric Johnson got engaged in 2010. Four years later, they said "I do" during a ceremony at San Ysidro Ranch in Montecito, California. Today, they have a daughter, Maxwell, and a son, Ace.
During his career, Johnson played for the New Orleans Saints and the San Francisco 49ers.
Next: This songstress married an NFL quarterback. 
8. Ciara and Russell Wilson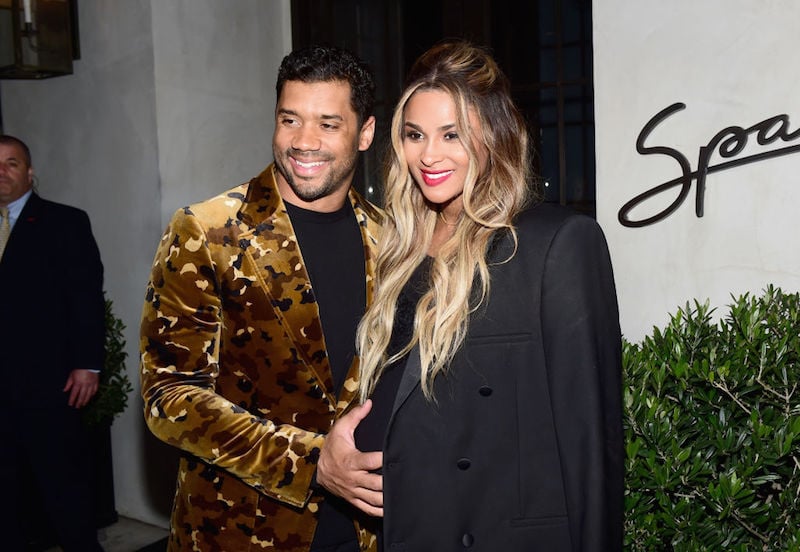 Ciara and Seattle Seahawks quarterback Russell Wilson confirmed dating rumors when they attended the White House's Japanese state dinner together in 2015.
The pair then announced their engagement via Instagram in 2016 and said their vows at Peckforton Castle in Cheshire, England, a few months later.
Next: This former Playboy model tied the knot with this NFL player. 
9. Kendra Wilkinson and Hank Baskett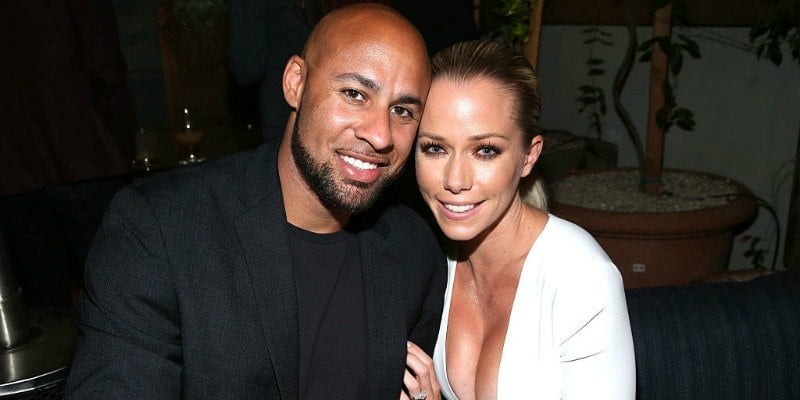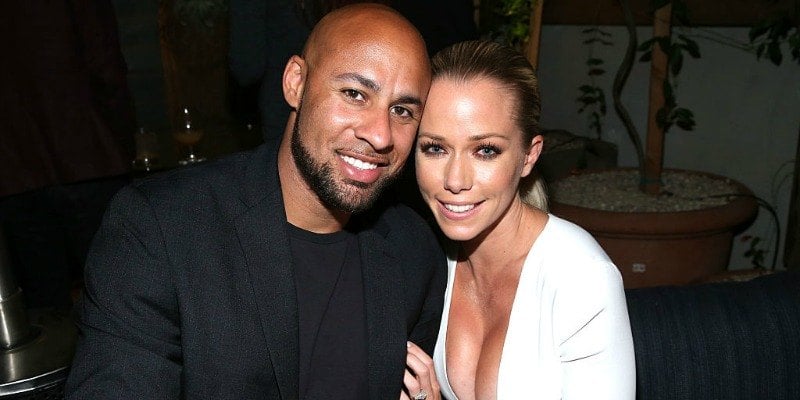 Former The Girls Next Door star and model Kendra Wilkinson married former Philadelphia Eagles wide receiver Hank Baskett in 2009 during a ceremony at Wilkinson's former residence, the Playboy mansion. The couple has since welcomed two children: Hank Jr. and Alijah Mary.
They have also publicly dealt with marital problems and a cheating scandal on the reality shows Kendra and Marriage Boot Camp. In April 2018, those problems became too much and they filed for divorce.
Next: This reality star got hitched to this football player. 
10. Kim Zolciak and Kroy Biermann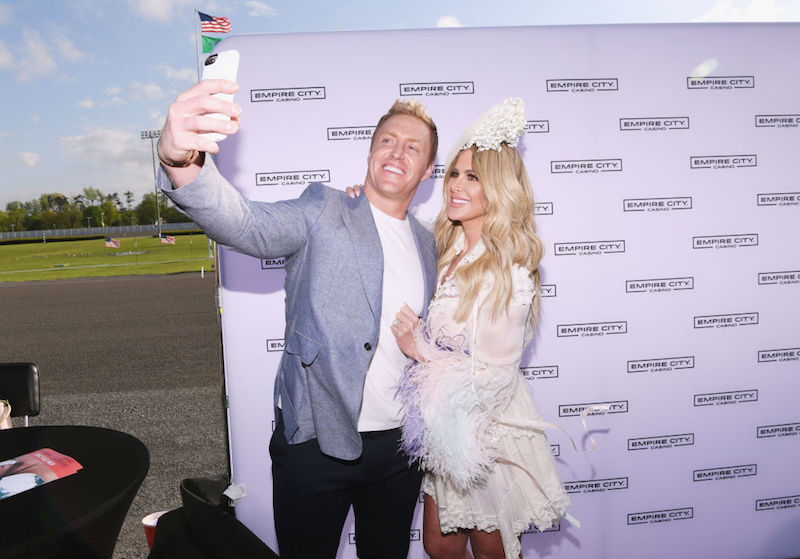 Kim Zolciak met NFL linebacker Kroy Biermann during a Dancing with Atlanta Stars event in 2010. The pair began dating and married in 2011, one month after announcing their engagement. They have four children together: Kroy Jr., Kash, Kane, and Kaia.
The family stars on The Real Housewives of Atlanta spinoff titled, Don't Be Tardy.
Next: This country songbird said 'yes' to marrying this NFL wideout.
11. Jessie James and Eric Decker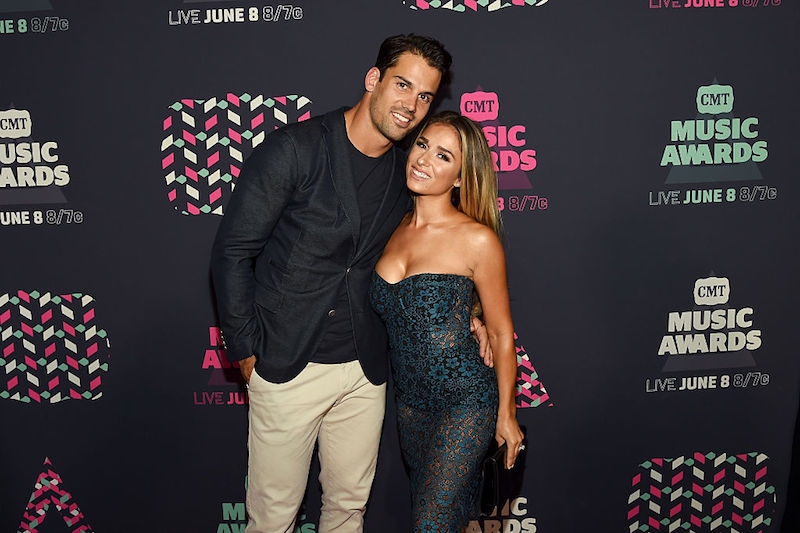 Country singer Jessie James wed NFL wide receiver Eric Decker in 2013. The preparation leading up to their nuptials was documented on their E! reality series, Eric & Jessie: Game On. The couple became parents to a daughter, Vivianne Rose, in March 2014 and a son, Eric Decker II, a year later.
In 2017, they revealed that they were expecting baby No. 3.
Next: The model wed this MLB pitcher. 
12. Kate Upton and Justin Verlander
Model Kate Upton and Major League Baseball pitcher Justin Verlander started dating in 2014, got engaged in 2016, and were married in 2017. The ceremony was held in Tuscany, Italy, on Nov. 4, just days after Verlander helped the Houston Astros win the World Series.
The ace pitcher actually had to skip out on the team's victory parade to make his wedding.
Next: This TV personality tied the knot with this NHL player. 
13. Erin Andrews and Jarret Stoll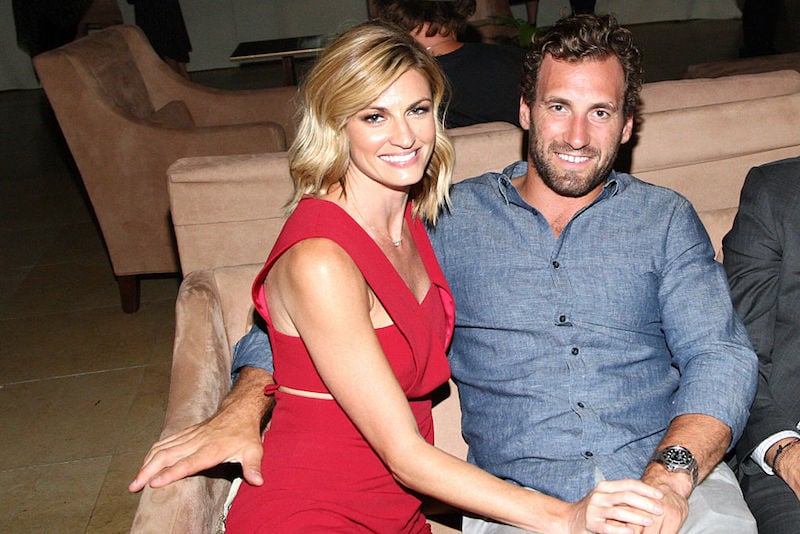 It's not far-fetched to think that an NFL sideline reporter could date or even marry an NFL player, but Dancing with the Stars host Erin Andrews ended up falling for a man who played a different sport.
The TV personality began dating Minnesota Wild center Jarret Stole in 2012. The two got married at Yellowstone Club in Big Sky, Montana, in the summer of 2017.
Next: This TV actress married this NFL quarterback. 
14. Holly Robinson Peete and Rodney Peete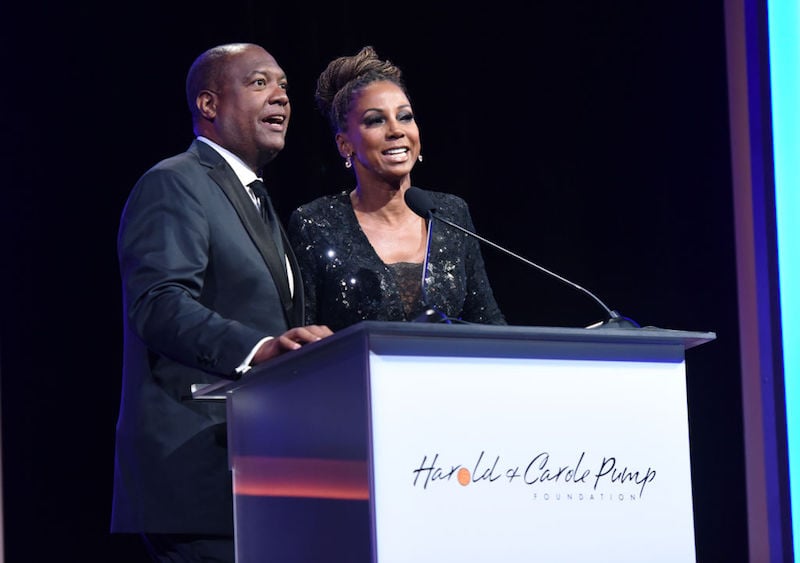 Holly Robinson Peete and Rodney Peete have been married longer than any other couple on our list. They said "I do" in 1995 and have been going strong ever since. The actress and former Philadelphia Eagles signal-caller have four children together.
Peete played for several teams during his 16-year NFL career and is now a broadcaster. As for his wife, she proved how big of a fan she is of the game her hubby used to play when she wrote a book titled Get Your Own Damn Beer, I'm Watching the Game!: A Woman's Guide to Loving Pro Football.
Next: This reality TV alum said 'I do' to this NFL player. 
15. Kristin Cavallari and Jay Cutler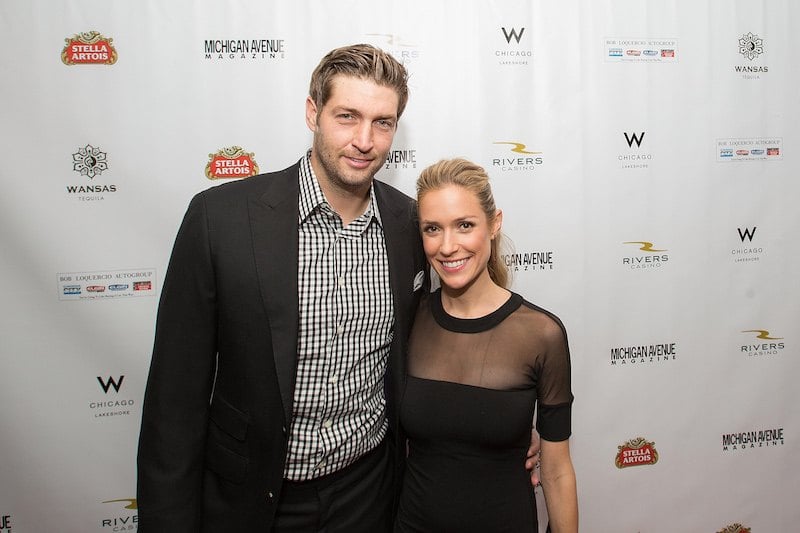 Laguna Beach and The Hills alum Kristin Cavallari walked down the aisle with NFL quarterback Jay Cutler in 2013. A year later, they welcomed their first child, Camden Jack.
Since then, they have welcomed two other children Jaxon Wyatt, and Saylor James.
Follow Michelle Kapusta on Twitter @philamichelle.
Read more: Robbing the Cradle? Celebrity Couples With the Biggest Age Gaps
Check out The Cheat Sheet on Facebook!