Ryan Gosling and More Hollywood Men Who Have Spoken Out Against Harvey Weinstein
Things have not been getting any better for Harvey Weinstein, as the number of women speaking out against the alleged rapist continues to grow. Now, men in Hollywood have joined the conversation.
While many women have spoken out about the topic, a number of their male co-stars have chimed in as well. Here are the men who have denounced Weinstein in the wake of this scandal.
Ryan Gosling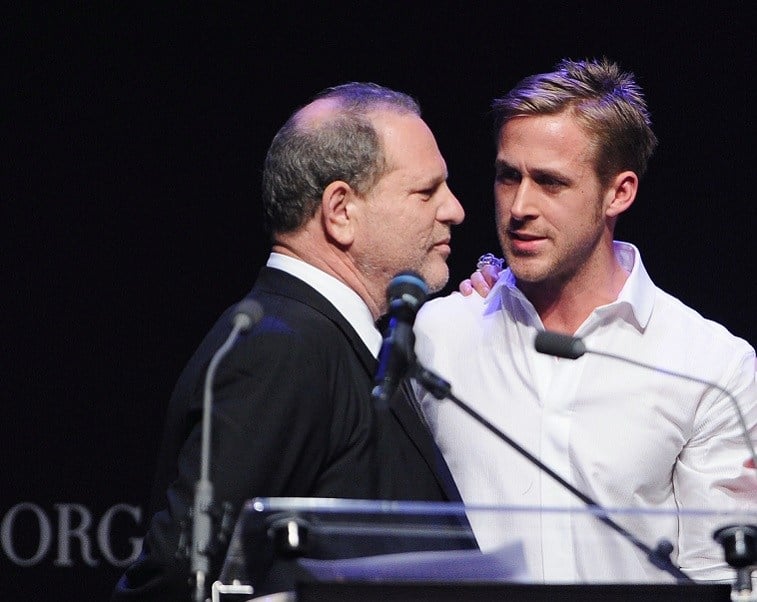 Though his social media presence isn't exactly active, Ryan Gosling uses his status to support this cause. In a tweet on Oct. 12, the actor shared a simple image containing four sentences that address this very real issue:
I want to add my voice of support for the women who have had the courage to speak out against Harvey Weinstein. Like most people in Hollywood. I have worked with him and I'm deeply disappointed in myself for being so oblivious to these devastating experiences of sexual harassment and abuse. He is emblematic of a systemic problem. Men should stand with women and work together until there is real accountability and change.
Mark Ruffalo
To be clear what Harvey Weinstein did was a disgusting abuse of power and horrible. I hope we are now seeing the beginning of the end of these abuses.

— Mark Ruffalo (@MarkRuffalo) October 8, 2017
Mark Ruffalo — someone who is always quick to address major problems in Hollywood (and beyond) — made a concise and definitive statement on Twitter on Oct. 8, the day Weinstein was fired. Ruffalo didn't hold back, calling Weinstein's actions "a disgusting abuse of power."
Unlike many men, Ruffalo didn't drop the conversation after releasing a statement. In addition to numerous retweets, Ruffalo shared that he had spoken to several women personally about their own experiences with sexual harassment and assault, adding, "The lid is off. Thank you for all your collective courage."
Seth MacFarlane
https://twitter.com/SethMacFarlane/status/918193451006431232
When a story like this breaks, many take the time to reflect on the warning signs (or outright accusations) that we let slide in the past. One such moment came at the 2013 Academy Awards ceremony, during which host Seth MacFarlane made a joke in which he said, after the Best Supporting Actress nominees were announced, "Congratulations, you five ladies no longer have to pretend to be attracted to Harvey Weinstein."
Now, MacFarlane is shedding some light on his comment. He explained in a tweet that he was responding to the account of a friend (who was profiled in the New Yorker piece), and said the joke "came from a place of loathing and anger [toward Weinstein]."
George Clooney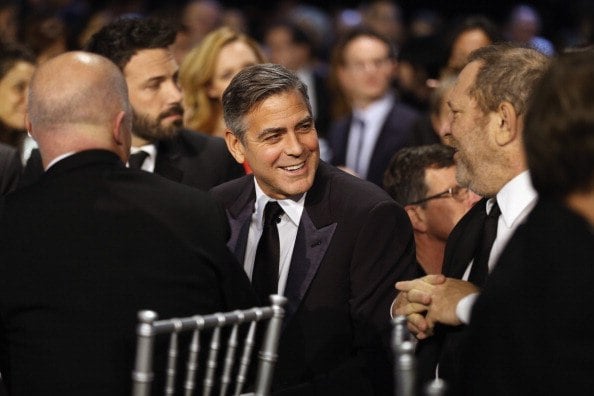 Public comments on social media are all well and good, but George Clooney took things a bit further. A frequent collaborator with Weinstein, Clooney had a lot to say on the matter.
Speaking with The Daily Beast, Clooney called Weinstein's behavior "indefensible," while adding that he wasn't aware of what a "high level" the harassment was. He gave his support to the women involved and added a call to action: "This is the moment to start scaring people like this into not acting this way anymore."
Leonardo DiCaprio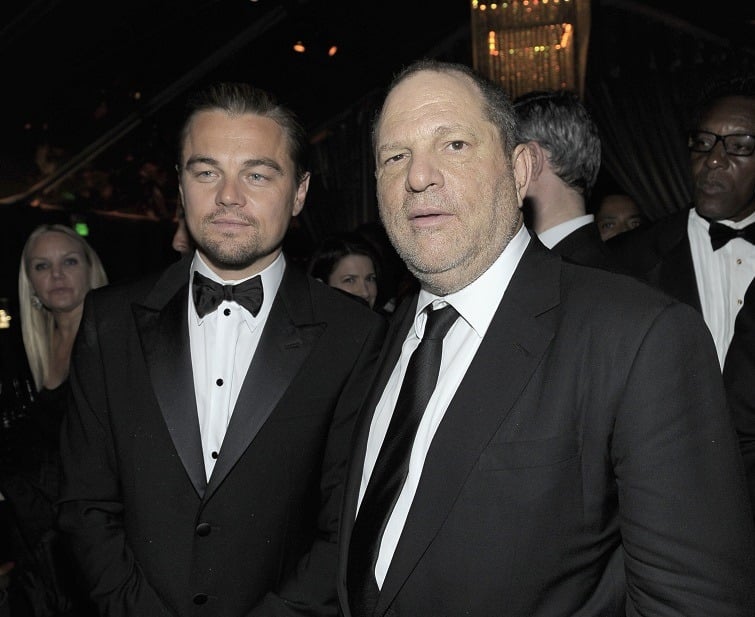 Another man who doesn't often speak about Hollywood, Leonardo DiCaprio was likely called upon to make a statement. After all, Weinstein produced some of his biggest projects, from Gangs of New York to The Aviator.
In a short Facebook post, DiCaprio said, "There is no excuse for sexual harassment or sexual assault." He also recognized "the strength and courage" of those who spoke out against Weinstein.
Colin Firth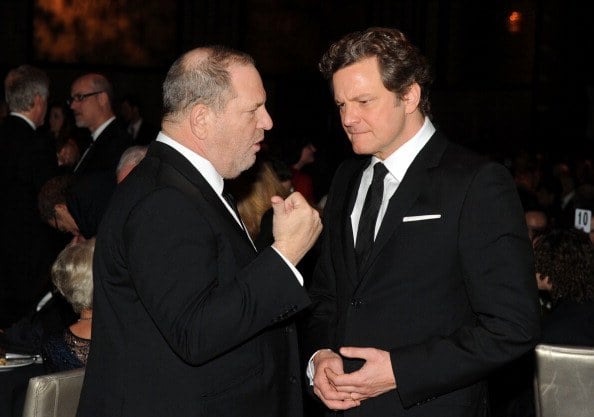 It's not just American actors who are angry with Weinstein — his reach was international. The Weinstein Company produced The King's Speech, and its star, Colin Firth, has addressed the allegations.
In a statement to The Guardian, Firth said he had "a feeling of nausea" upon hearing the news, calling Weinstein "a powerful and frightening man to stand up to." Firth added in support of the women who called him out, "By coming forward they've provided a jolting wake up throughout our industry. I hope it's going to be a help to others, both in our own industry and elsewhere."
Kumail Nanjiani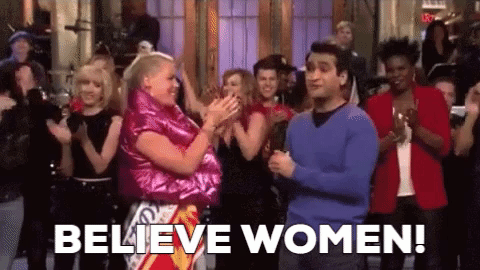 Though not yet a household name, comedian Kumail Nanjiani hosted Saturday Night Live in the wake of the scandal. And he used this opportunity for good.
The Big Sick star took to Twitter days before, sharing the New Yorker article along with a thread in which he urged Hollywood to "hire female creators" and added that "men also need to be aware of the ways in which we're trained to be sexist in less obvious ways." He reaffirmed his feelings on the matter in a split second during his signoff on SNL, when he shouted, "Believe women!"
Check out The Cheat Sheet on Facebook!