5 Hollywood Rumors: 'Agents of SHIELD' May Get a Ghost Rider Spinoff

Every week, we take an in-depth look at the latest Hollywood rumors, from casting chatter to potential directorial choices to the latest TV revivals. This week brought us plenty more speculation, including the latest on The CW's upcoming DC Comics crossover, possible new plans for the X-Men movie franchise, and a potential Ghost Rider spinoff from Agents of SHIELD. Below, check out the five biggest rumors coming out of Hollywood this week.
1. Fox may be "resetting" the X-Men franchise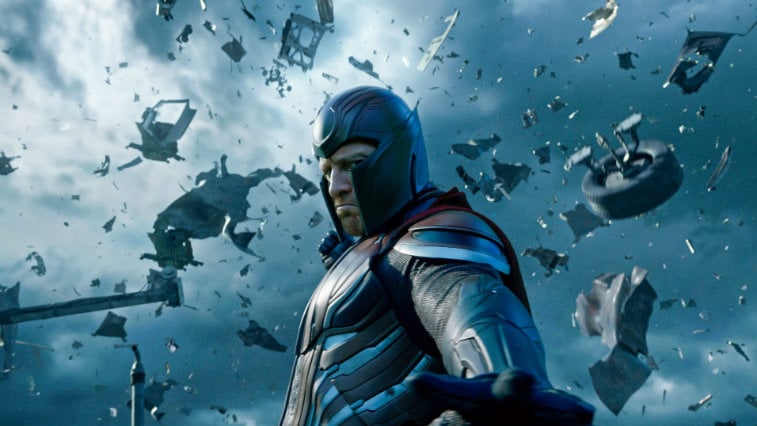 The X-Men franchise is in a weird state of flux these days. With James McAvoy, Jennifer Lawrence, and Michael Fassbender having fulfilled their contracts and X-Men: Apocalypse having earned not-so-great reviews, it remains unclear where the series will go next. But The Hollywood Reporter may have just given us a vague hint.
According to a new report from the publication, Fox has pressed the "reset button" on the "flagship" X-Men movies. While Bryan Singer, who directed four of the X-Men films, is not expected to return to the franchise, writer and producer Simon Kinberg is set to take over with a new script. How exactly that script will "reset" the series remains to be seen. But it seems audiences can expect a soft reboot, not a full reinvention, as Kinberg is reportedly working on a script with the "optimistic" intention of having McAvoy, Lawrence, and Fassbender reprise their roles. Confused? Yeah, us too. We'll have to stay tuned for more details and (hopefully) some clarification in the future.
2. Agents of SHIELD's Ghost Rider might get a spinoff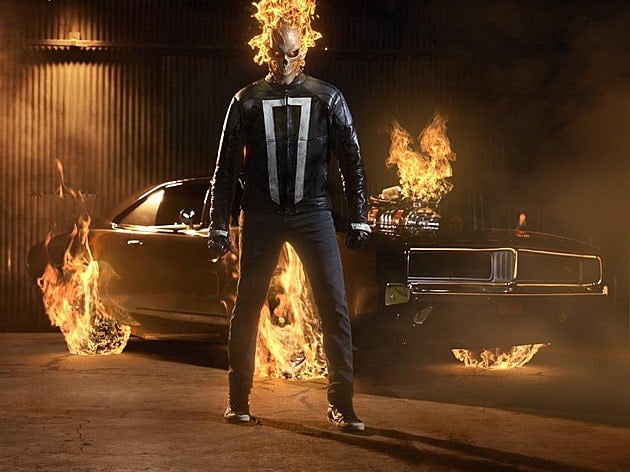 Gabriel Luna, who plays Ghost Rider on the current season of Agents of SHIELD, recently dropped hints that his character could get a spinoff. With his portrayal of Robbie Reyes earning solid reviews, Luna told ComicBook.com that potential deals are in place for a spinoff, whether on ABC, Netflix, or somewhere else. As he said:
It could be in the cinema, it could live on Netflix, whatever it is … It's been talked about, there's definitely deals in place for that potential. But I just take it one day at a time. I have so much fun now I just want to make sure I get these episodes right. If they throw more episodes on my plate, I will do my best to do well with those stories as well.
While it seems the possibility of a Ghost Rider spinoff is on the table, fans should take this with a grain of salt for the moment. After all, Agents of SHIELD has already tried and failed to launch a spinoff once. In the meantime, the show continues to air Season 4 on ABC.
3. Arrow, Flash, and Supergirl may fight in a crossover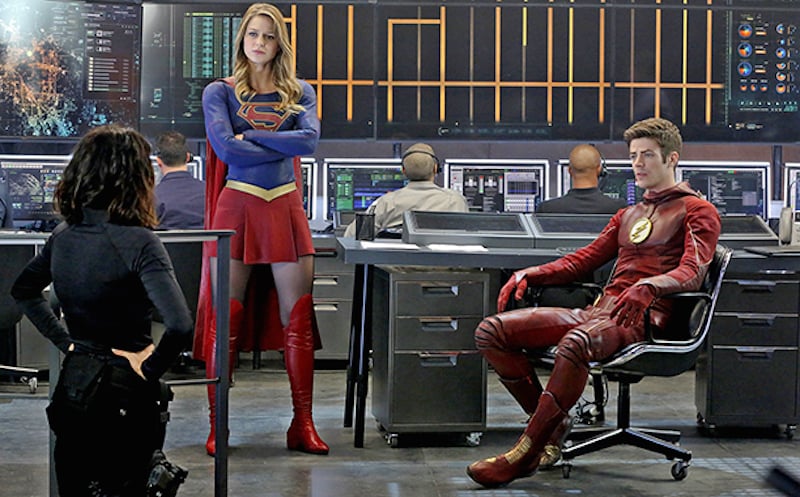 The CW has managed to keep specifics about its upcoming crossover between Supergirl, The Flash, Arrow, and Legends of Tomorrow under wraps for now, but we do know that they'll be battling the technologically advanced alien race, known as the Dominators. According to new reports, it turns out that not only will they be stirring up trouble for the whole city, they will also be pitting the heroes against each other, Civil War-style.
Entertainment Weekly hinted at as much in a recent article, with this telling quote:
[…] we can tell you the threat that set the sprawling plot in motion: The Dominators, mind-controlling extraterrestrials threatened by Earth's surging population of metahumans. If you're wondering if "mind-control" = "we're totally going to see these superheroes fight each other," then you're absolutely [REDACTED].
Hmm … that certainly sounds like we'll be seeing a showdown between at least some of the heroes, but the report stopped just short of confirming it for sure. Luckily, we don't have to wait that long to find out. The event itself will reportedly start in the final minutes of the November 28 episode of Supergirl.

4. The new Willy Wonka movie could be an origin story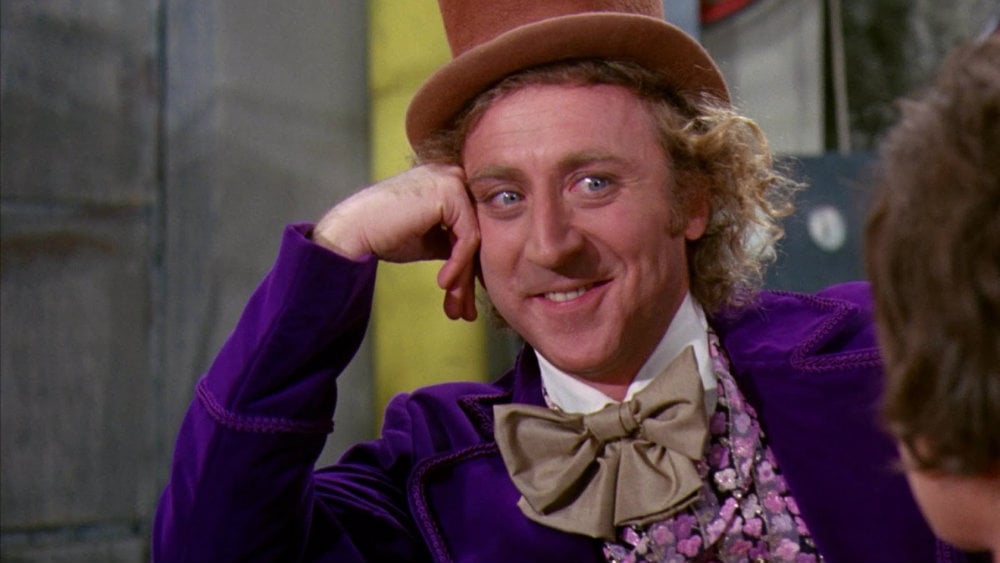 We don't know much about Warner Bros.' impending Willy Wonka film, but producer David Heyman did drop a hint about what to expect during a recent junket for Fantastic Beasts and Where to Find Them. Heyman hinted that the project may not be a remake, as expected, but an origin story.
"It's not a remake. They've done two films, quite different. But it's possibly an origin story," he told SlashFilm. "We're just in the early stages of it, working with a writer called Simon Rich, which is wonderful."
An origin story is an unexpected route to go to for a Willy Wonka story, but as Heyman said, the project is still in its early stages. We'll have to stay tuned for more details, as development on the film moves forward.
 5. The Big Bang Theory might get a spinoff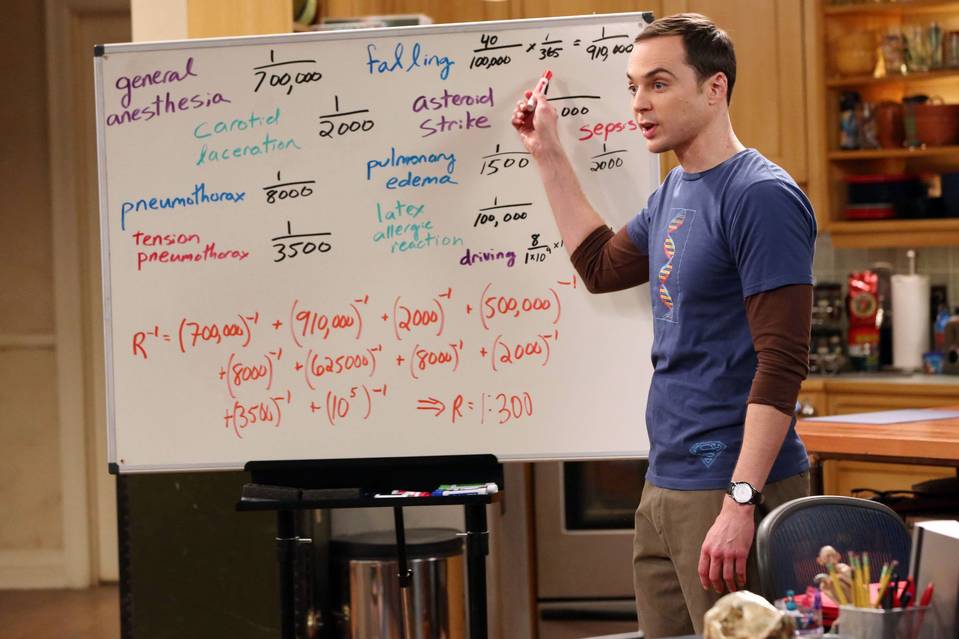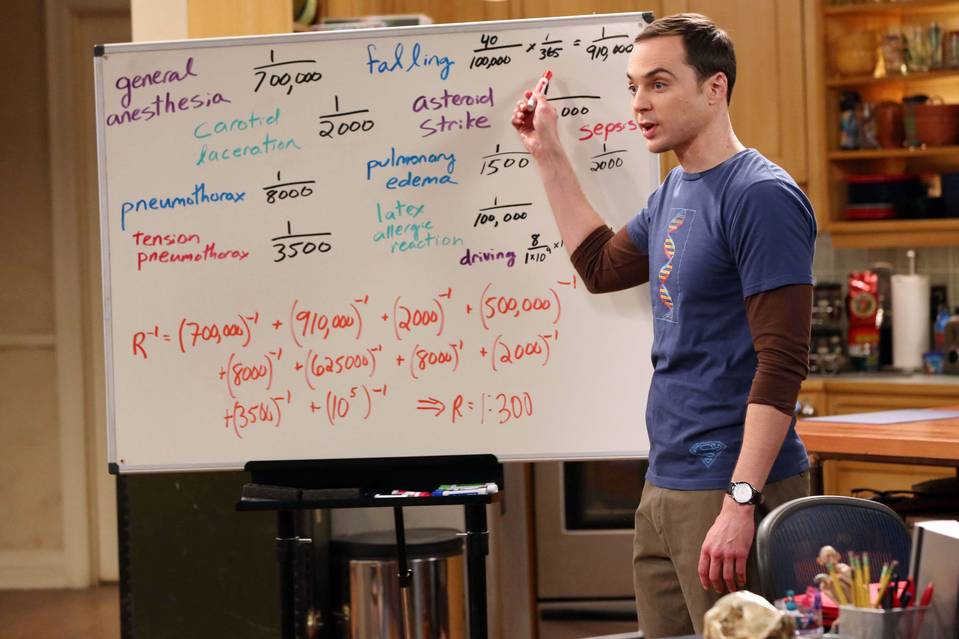 CBS is looking to expand the world of The Big Bang Theory. The network is reportedly in the process of developing a spinoff to the hit comedy that follows the younger years of Jim Parsons's character, Sheldon. Though it's still in the early stages of development, Deadline describes it as "Malcolm in the Middle-esque" in tone and style. Big Bang co-creator and executive producer, Chuck Lorre is set to serve as a producer on Sheldon, as will showrunner Steven Molaro. As of now, the project is only in the pilot stage, so we'll have to wait to see if it makes it to series. But its chances are good, according to Deadline.
Check out Entertainment Cheat Sheet on Facebook!