5 Hollywood Rumors: Is McConaughey Returning to 'True Detective'?

Every week, we take an in-depth look at the latest Hollywood rumors, from casting speculation to potential directorial choices to the latest TV revivals. This week brought us plenty more gossip, including the latest on a possible third season of True Detective, Dwayne Johnson's new potential role and the Marvel villain that may be featured in Netflix's The Defenders. Below, check out the five biggest rumors coming out of Hollywood this week.
1. True Detective may get a third season with Matthew McConaughey
After a lackluster second season, HBO has seemingly put True Detective on the back burner for now. But that doesn't mean a third season is completely off the table. McConaughey, who starred in the acclaimed freshman season, recently hinted that there's a possibility that he could reprise his role as Rustin Cohle in a third season.
"Yeah, I would consider [going back]. I miss Rust Cohle, man," the actor said in a recent interview on The Rich Eisen Show, above. "I miss watching him on Sunday nights, I miss watching 'True Detective' on Sunday nights. I was a happy man when I made that for six months, because I was on my own island. Luckily my wife put up with me … "
McConaughey said he's even previously talked to series creator Nic Pizzolatto about returning to the role. "But yeah, I would. I've talked to Nic about it. It would have to be the right context, the right way," he said. "That [script], when I read it, I knew in 20 minutes if I can play this guy, Rustin Cohle, I'm in."
Though there may still be potential for a third season of True Detective, fans should take this rumor with a grain of salt for now. Though Pizzolatto does have a development deal at HBO, insiders have suggested that he's more likely to pursue new projects than additional True Detective seasons.

2. Dwayne Johnson may star in Universal's The Wolf Man
The Rock is already one of the busiest guys in Hollywood, but he may soon be adding yet another project to his schedule. According to Deadline, Universal is actively pursuing the actor to star in its Wolf Man remake, one of the upcoming titles in its classic monsters film universe. Given Johnson's numerous starring commitments, it's unclear whether he'll be able to take on the role, but Deadline reports the studio is eager to have him on board. It remains to be seen whether a deal will officially be closed. In the meantime, The Mummy is set to start off the Universal Monster's universe on June 9, 2017.
3. The Defenders could feature this Marvel villain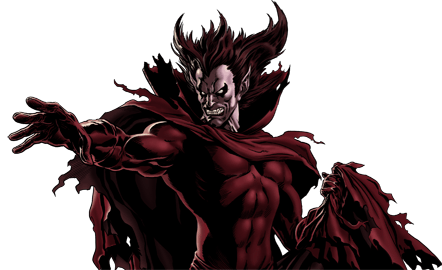 We're still a ways away from the premiere of Netflix's team-up series, The Defenders, but speculation about who the group of heroes will have to battle against is already circulating. According to a new rumor from Screen Greek, Luke Cage, Iron Fist, Jessica Jones, and Daredevil will be facing off against Marvel's version of the devil, Mephisto.
In the comics, the villainous character is an extra-dimensional demon who rules a fiery pocket dimension he calls Hell or Hades. Now it looks like he may soon be making his debut to the Marvel TV Universe. As Screen Geek puts it, "Marvel is talking about setting Mephisto as the prime antagonist for The Defenders. Some may say that this villain wouldn't fit the TV shows but that's why they're incorporating Iron Fist – to set up the supernatural element."
Details about the series have yet to be revealed, so viewers will have to stay tuned to see whether Mephisto will really make his live-action debut on the show. The Defenders is expected to hit Netflix sometime in 2017.
4. Nashville may get its own after show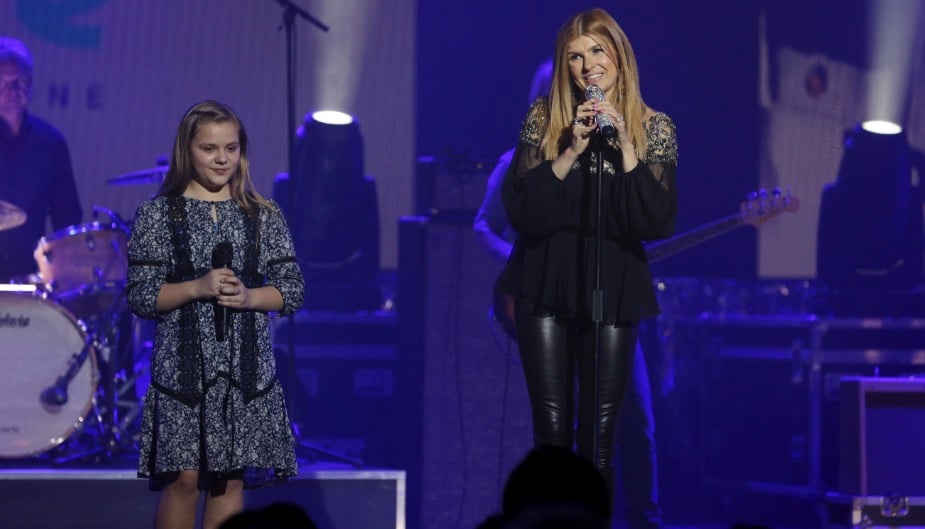 Earlier this month, CMT saved Nashville from cancellation by picking it up for a fifth season. The network is clearly enthusiastic about its acquisition, as there's now talk that the former ABC drama may get its very own after show. The news comes from CMT's own head of development Jayson Dinsmor.
"Nothing's set in stone, but imagine if we did sort of a Talking Dead for Nashville where we had some of the cast, maybe some performances, maybe some fans come and talk about the show," he told Deadline. "We [would] do it in the studio, sort of engage the audience and that loyal fan base on a deeper level. That's something we can afford to do in cable that they probably don't have the opportunity at broadcast."
No premiere date for Nashville Season 5 has been set yet.
5. Star Wars 8 may shed some major light on the origins of the Force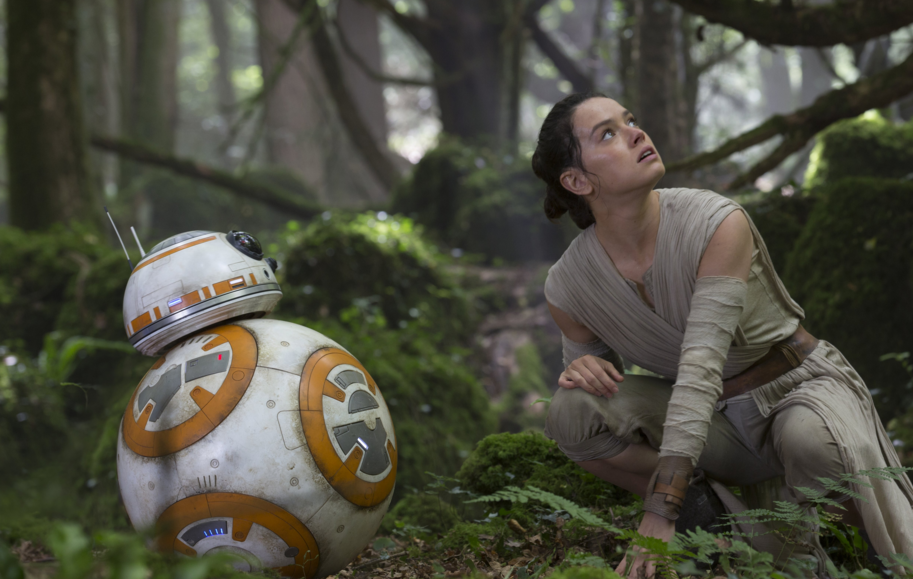 According to a new rumor from ComicBookMovie.com, a part of the script for Star Wars: Episode VIII has leaked online. The report describes a game-changing scene between Luke Skywalker (Mark Hamill), Rey (Daisy Ridley), and Yoda (who has long been rumored to be making an appearance in the film). The report is as follows (spoilers ahead):
In the scene Luke tells Rey that the Jedi Council became "arrogant" and that they were hiding a "secret," which led to their demise. The old Jedi master takes Rey's hand and shows her a glimpse into the past. They see two children playing near a tree on an alien planet. The boy noticed that he had greater strength and intuition when he was closer to this tree. The girl noticed that the tree also made her brother increasingly angry. One day an argument breaks out between the children, and the boy kills the girl. The boy touches the tree and is "transformed." He kills his parents and leaves the planet. Meanwhile the girl is revealed to be alive, transformed by the tree as well, using her power to start the first Jedi Order.

The girl explains how The Force can be used for both good and evil. She tells her followers that one day she would return as either a boy or a girl, and that they should train this child. Luke tells Rey that the Jedi Order had been searching for The One (reincarnation of the original founder of the Jedi) for a millennia. When they found Anakin Skywalker and thought that he would bring balance to The Force, the Jedi were "deceived" and the Clone Wars were the result. The scene also shows Rey's parents, and Luke is not the father. Luke tells her how she was identified as strong with The Force, and how she was supposed to begin her training, but never reached her destination for an unknown reason. In the scene Luke gives Rey a choice, and she has till sunset to make it.
Clearly, there's a lot of detail to unpack here and plenty of room for error. ComicBookMovie.com points out that the report actually does line up with other previously leaked information, but it's important to take the report with a grain of salt. If it does turn out to be true, it reveals some hugely significant information: mainly that Luke is not Rey's father (a major lingering question of the franchise) and that Rey is actually an incarnation of the founder of the Jedi Order. Star Wars: Episode 8 arrives in theaters Dec. 15, 2017.
More from Entertainment Cheat Sheet: